New York Rangers: 5 Things the Team Must Do This Half to Have a Strong Cup Run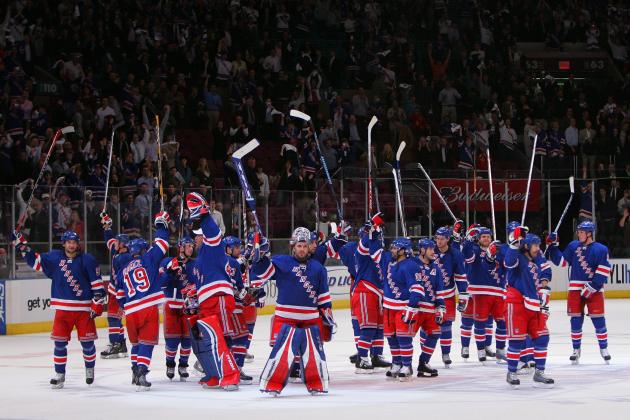 Bruce Bennett/Getty Images

The New York Rangers have been downright impressive this season.
Previously a No. 7 or No. 8 seed team come playoff time, the New York Rangers shocked the NHL, and even a few of their fans, by finishing at the All-Star Break leading the Eastern Conference with 66 points in 47 games, boasting a record of 31-12-4.
Although the Rangers have been playing outstanding hockey and are only one point behind the best team in the NHL (with three games in hand, mind you), there are five key things the Blueshirts must do if they hope to hoist the Stanley Cup at the end of the playoffs.
Begin Slideshow

»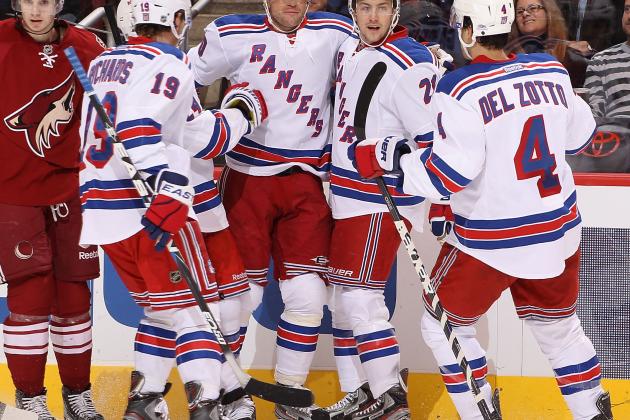 Christian Petersen/Getty Images

Talk about an Achilles heel.
The Rangers are one of the best teams in the NHL right now, but they find it almost impossible to score goals with the man advantage.
I, and most other fans, are completely baffled when the Rangers go on the power play.
All one can see is an abundance of passing, a few near turnovers and maybe one or two shots on goal.
I love this Rangers team, and I know they've been successful so far, but if they cannot figure out their power play, they'll have big problems come playoff time.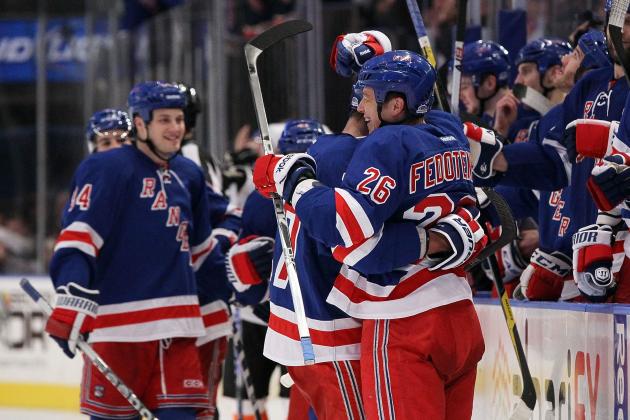 Jim McIsaac/Getty Images

The standings show a dominant, first-place Rangers team, the scoreboard tells a bit of a different story.
Obviously the New York Rangers can win games. They're in first place.
The only gripe I have is that they should be able to score more goals.
With solid defense and outstanding goaltending, it's not a difficult task for the Rangers to win games by small margins.
Problems arise, however, when the Broadway Blueshirts run into a high-scoring team.
In the playoffs, they should be prepared to score as many goals as they have to if they want to win, especially since the competition will be fiercer than normal.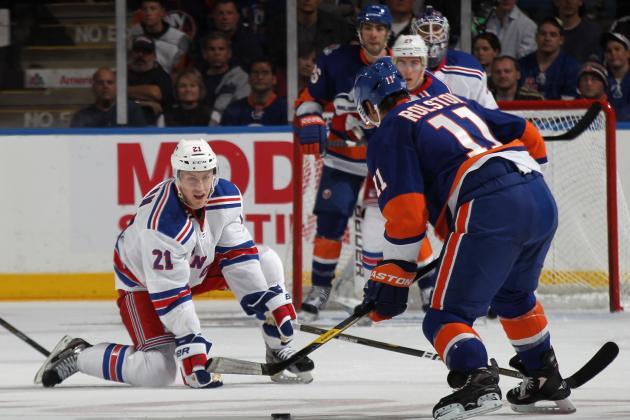 Bruce Bennett/Getty Images

The New York Rangers have always been a very defensive team.
This year in particular, it's easy to see that the Rangers' defense is a massive part of their success.
They may have one of the best goalie in the league, but the fact that the Rangers block shots in front and can smother the player who has possession of the puck puts them at a great advantage.
Strong defensive pairings coupled with forwards who won't hesitate to get down and block some shots (lest we forget Ryan Callahan at the end of last season) leads to less goals scored by the opponent and a greater number of wins.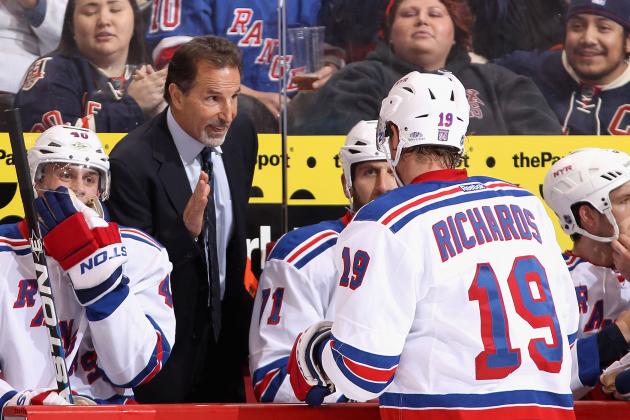 Christian Petersen/Getty Images

This season, John Tortorella, the head coach of the New York Rangers, has been his usual self.
He's not afraid to talk, and he's certainly not afraid of what people think of him.
Recently, Tortorella has been preaching a plan to "take everything one game at a time."
I know, it seems pretty cliche, but it works.
If the Rangers can continue to keep their mind on the present, working toward improving each game but not over-thinking anything in the process, they can make a long playoff run this year.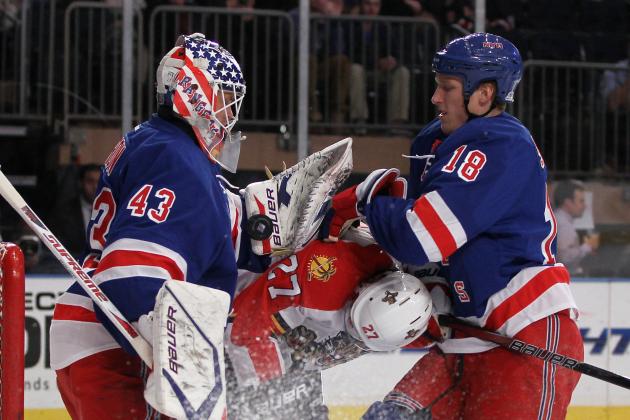 Bruce Bennett/Getty Images

Martin Biron.
He's no Henrik Lundqvist, but damn is he having a great year!
Biron has been the greatest backup goalie for the Rangers in years.
When he steps between the pipes, fans need not panic.
Giving Biron games is perfect because he gets some confidence and stays loose and ready to go, while Lundqvist gets some much needed rest.
Yes, Henrik is the man, but keeping him healthy and rested will be a major factor in how successful the Rangers will be this season.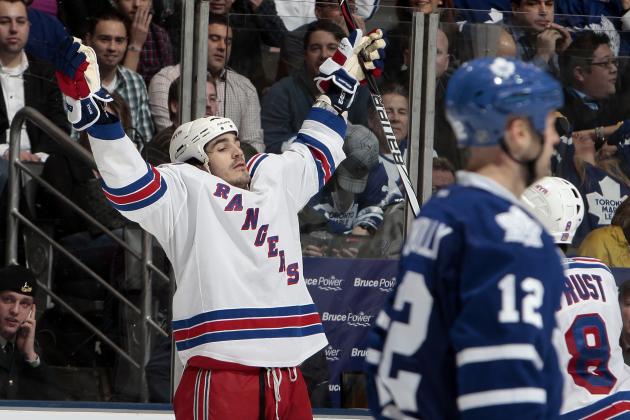 Abelimages/Getty Images

The way the Rangers have been playing this season has been amazing.
Blocking shots, making big hits, scoring clutch goals, they do it all.
If the Rangers can stick to the way they've been playing, rework their power play and find a little more offensive life, they may very well be looking at a deep playoff run.