Vanderbilt Football Recruiting: 2012 Class Proves 'Dores Are on the Right Track
January 31, 2012

Grant Halverson/Getty Images
It's almost impossible to describe Vanderbilt head coach James Franklin in one word, but it's easy to say that Franklin is a hell of a coach.
If Franklin's confidence, intensity, and will to win do not prove that, then Vanderbilt's latest recruiting class does.  Simply put, Franklin has made his 2012 recruiting class the best in school history.
As of today (the day before National Signing Day), the Commodores have a total of 22 commitments, four of whom are considered to be four-star recruits by ESPN Insider.  Also, Vanderbilt is the No. 24 ranked 2012 recruiting class in the country according to ESPN.
The most notable commitment for Vanderbilt is Brian Kimbrow, a 5'9" 165 lb all-purpose running back from Memphis, Tennessee who committed in July.  Kimbrow is a four-star recruit and No. 138 in the 2012 ESPNU 150.
Kimbrow will have great potential to emerge as a star for the Commodores after running back Zac Stacy graduates following the 2012 season.
Vanderbilt also has three additional four-star recruits, one of which coming straight out of their own backyard.
Caleb Azubike, a four-star recruit from Nashville, will help the Commodores on the defensive front as the 15th ranked defensive end in the country.
Another defensive lineman, Josh Dawson out of Tucker, Georgia and offensive tackle Andrew Jelks from Paris, Tennessee round out the four-star recruits in Vanderbilt's latest recruiting class.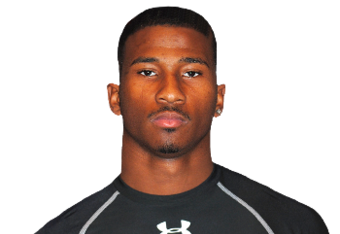 Vanderbilt's entire 2012 recruiting class can be seen here.
The most recent commitment is Kevin McCoy, a 6'6" 280 lb three-star offensive lineman out of Seffner, Florida, who committed to Vanderbilt on January 30.
All of the above is proof James Franklin obviously has Vanderbilt on the right track.  The Commodores are finally getting the talent to compete with their peers in the Southeastern Conference as they look to build on their surprising 6-7 season in 2011.
With extremely close losses to premiere programs like Georgia, Arkansas and Florida in 2011, Vanderbilt is on the right track to turn these close losses into victories in the near future.