JD Drew and Baseball's 30 Biggest Busts of All Time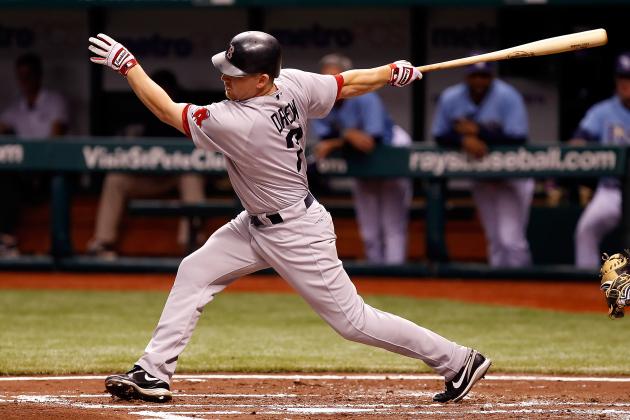 J. Meric/Getty Images

J.D. Drew is likely to retire at some point this offseason after a 14-year career. He actually put up some nice stats over the course of his career, including 242 home runs and a 45.9 WAR.
Despite that, his legacy has already been established as one of being overrated, as one of being a draft bust. He was a highly touted prospect who was expected to have a Hall of Fame career, and he certainly did not have that level of production.
While he may have been a bust, he pales in comparison to some that have passed through baseball. Here are 30 of the all-time greatest busts in MLB history.
Begin Slideshow

»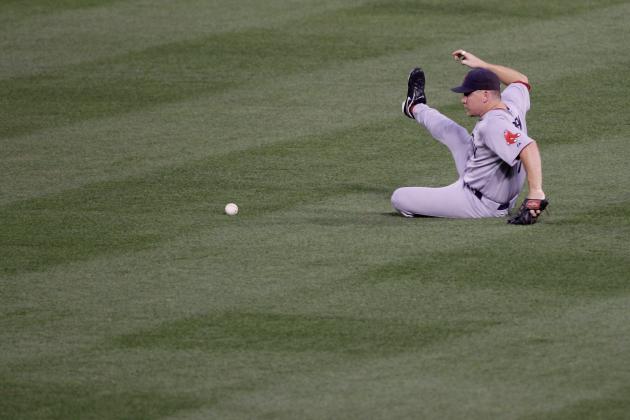 Rob Carr/Getty Images

I'm starting off the list with Drew because, despite his lack of production and failure to live up to his talents, he was much more successful than anyone else on this list.
Many of the other 29 can only wish they had a career like Drew's.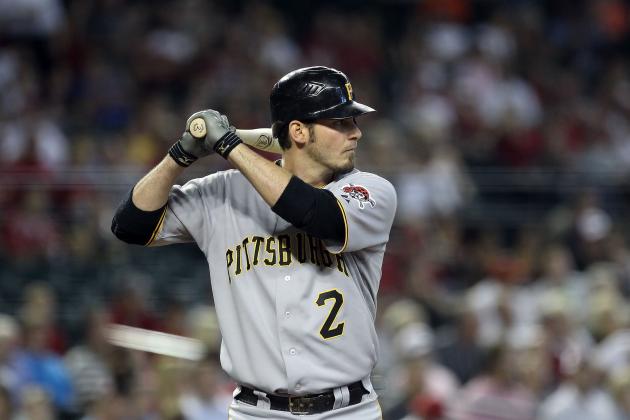 Christian Petersen/Getty Images

Brandon Wood is one of the few on this list who is still active, but it would take a miracle for him to shake off his bust status at this point in his career.
The 23rd overall pick in the 2003 draft put up incredible numbers year after year in AAA Salt Lake, and in 2005, he had 43 HR and a .321 average at A+ Rancho Cucamonga. However, he could never translate that power to the big leagues.
He has a career average of .186, and it's questionable whether he'll be an everyday player for the Pittsburgh Pirates in 2012.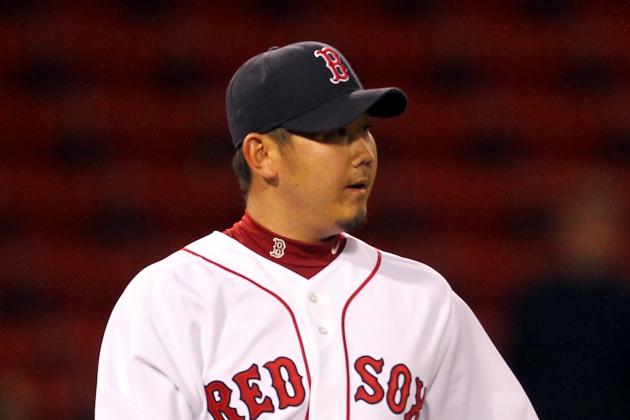 Jim Rogash/Getty Images

Daisuke Matsuzaka had a great NPB career, and he started off his career well in MLB. However, he flamed out and became ineffective so quickly that he became a bust.
The Boston Red Sox bid a huge amount for him and signed him to a sizable deal. He played decently in 2007 and great in 2008, then the wheels came off, and he's been completely ineffective since.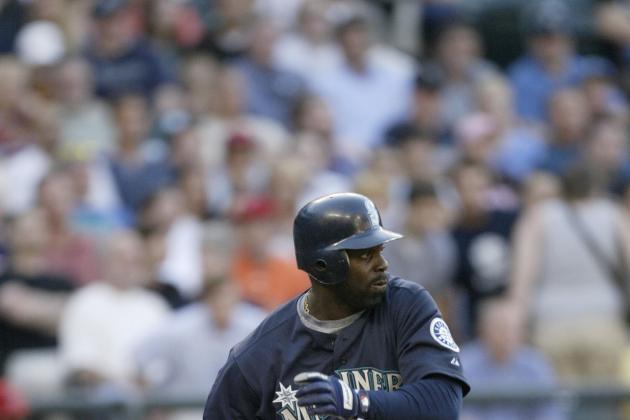 Otto Greule Jr/Getty Images

Carl Everett, like J.D. Drew, is a bust in context rather than overall, since he actually had a solid career. However, also like Drew, he had all the talent in the world, but let other things get in the way.
The 10th overall pick in 1990 was selected by the Yankees, but never played a game for them. Instead, he bounced to eight teams in 14 seasons, hitting his stride with Houston and Boston primarily.
His attitude and comments caused controversy, and his inability to play a full season (150+ games) meant that he never quite lived up to what was expected of him.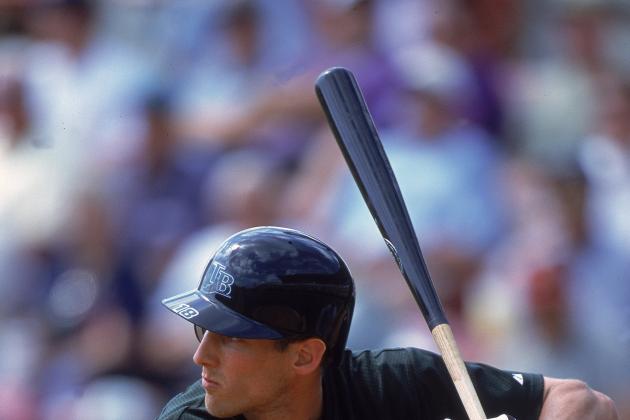 Scott Halleran/Getty Images

Ben Grieve may be more fitting on a flameout list than a bust list, because he started off decently. Still, he was a lot more highly touted than many others on this list, so that must be taken into account.
The second overall pick in 1994 burst onto the scene and won the Rookie of the Year Award in 1998. How is he a bust then? His power hitting disappeared completely once he turned 24, and he floundered around the bigs after that.
On top of that, his defense was just terrible, and despite the RoY win, it was solely due to his power in an era where everyone was hitting for power, so his bust status is masked behind that.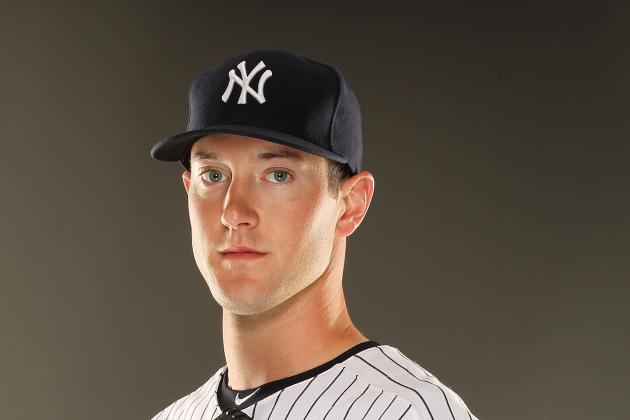 Al Bello/Getty Images

I never bought into the hype with Andrew Brackman and found it to be quite silly. Despite only being a 30th overall pick, he was very highly touted as a Yankee draft pick.
He signed a huge deal for a draft pick as low as him, and repaid them with a 2-12 season and a 5.91 ERA in 2009. He was inexplicably promoted, and did not perform much better. At AAA in 2011, he stunk again with a 3-6 record and an ERA of six.
He is now in the Reds' farm system after the Yankees finally came to their senses and realized that the pitcher they bought into was nonexistent.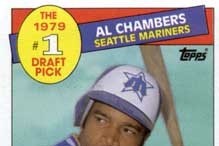 Al Chambers did better than some draft busts, since at least he actually played in the majors. The first overall pick in 1979 played well in the minors, and it looked like he would serve Seattle well.
He ended up only playing in 57 games in the majors, and once he left the Seattle farm system, he stopped putting up nice minor league numbers. I think he should've gotten some more major league time, but he's still a bust nonetheless.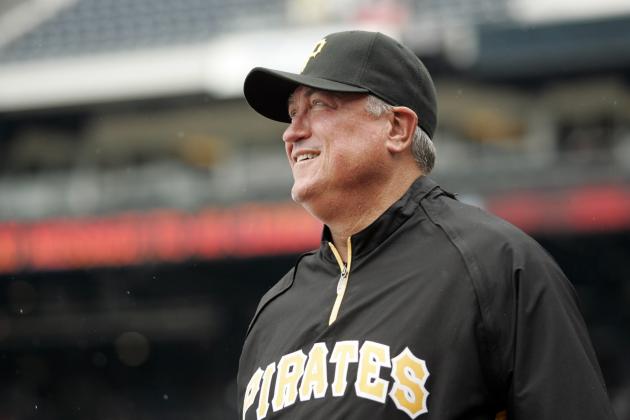 Justin K. Aller/Getty Images

I'm going to combine these two former players into one slide just because their paths are as similar as they are, and it helps that their playing and post-playing careers hover around the same time.
Both were selected in the first round, and Hurdle in particular was a very highly touted prospect. Both rose up through the minors easily enough, then were ineffective in the majors. Beane played 148 games, and Hurdle 515, neither doing much.
Hurdle has since become a successful manager for the Rockies and Pirates, while Billy Beane became a successful GM for the Oakland A's, and if nothing else is certainly the most well-known.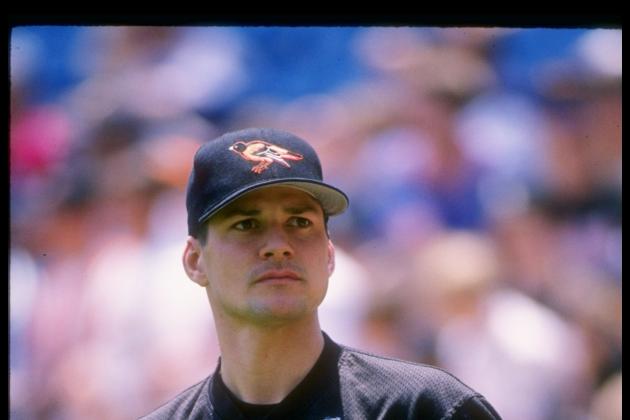 Getty Images/Getty Images

Ben McDonald's career wasn't terrible, as he had a couple nice years as a pitcher on the Baltimore Orioles. However, he lands on this list since everyone had him as the next great ace.
The first overall pick of the 1989 draft rose to the top of prospect lists and made his major league debut almost immediately.
He had a good year in 1990, then basically turned into a workhorse for the next several seasons, with an injury ending his career after the 1997 season.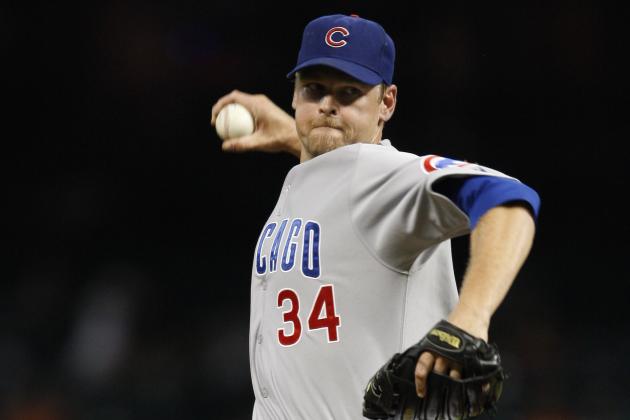 Eric Christian Smith/Getty Images

I have the nerve to put a second Rookie of the Year on this list?
If it was anyone else, it would be silly, but with everything Kerry Wood went through as well as how closely he was looked at, he's been given the bust label.
He burst onto the scene in 1998 and won the RoY, then missed 1999. He had a few more good seasons, but more injuries and more injuries meant that we never again saw what he could do in 1998.
His conversion into a reliever has helped him stay in the league and perform, but it doesn't remove the bust label, since there were bigger plans for him.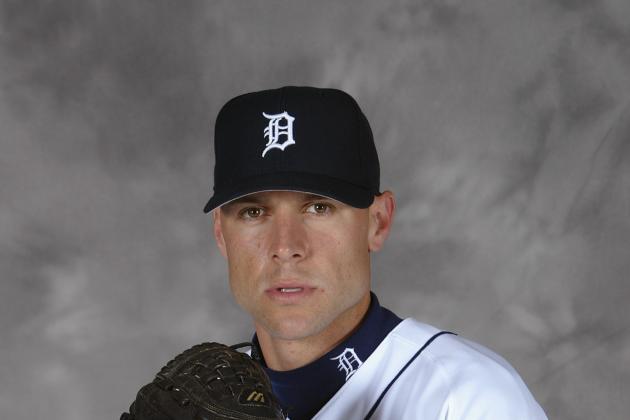 Ezra Shaw/Getty Images

Another first overall pick, Matt Anderson had a blazing fastball, and it made him an ace in the making in the eyes of most, especially the Detroit Tigers.
He was great in the minors, but was already a reliever before joining the majors (drafting a reliever first overall doesn't make a bust, but it is stupid). He was decent for a few seasons before tearing a muscle and losing the speed off his fastball.
Once that went, he flamed out very quickly and became a draft bust.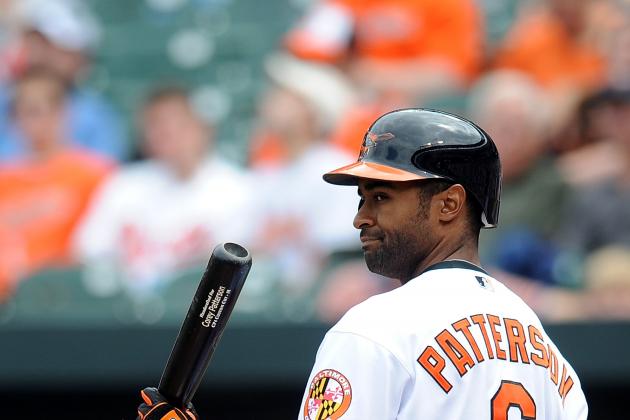 Greg Fiume/Getty Images

Another player who put up decent numbers but came nowhere close to living up to the hype, Corey Patterson was picked third overall by the Chicago Cubs, but went the way of many other Cubs in the early 2000s.
He was a highly touted prospect in the minors, and while he had a nice year in 2004, he couldn't seem to play a full season, and when he did, not everything connected.
He just signed with the Brewers as a free agent, which is shocking since I figured he would have retired after his struggles last year.
As least he seems to have fight in him.
Ronald Martinez/Getty Images

When you're a No. 1 draft pick, and your wife is arguably the more famous one of the two, then that sounds like a draft bust.
The first overall pick in the 1996 draft had two good seasons with the Pirates, then after missing all of 2001 he wasn't really able to find himself again.
He struggled in New York, Baltimore and elsewhere, eventually retiring in 2010.
David Maxwell/Getty Images

Paul Wilson was another first overall pick who had high expectations, but failed to meet them.
He was drafted by the Mets in 1994, and along with Bill Pulshiper and Jason Isringhausen were dubbed "Generation K".
He lasted seven years in the bigs, but never had a particularly good season despite being the main piece in that group (Pulsipher could be worthy of an honorable mention on this list, though).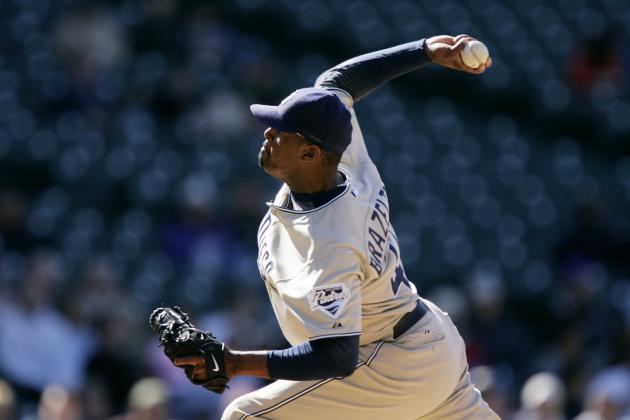 Brian Bahr/Getty Images

The Tampa Bay Rays have not had much success in the draft, at least when they were starting out. Josh Hamilton is the prime example, but he's rebounded. Others include a couple players higher on the list, as well as Dewon Brazelton.
The third overall pick in 2001 was good but not great in the minors, and was already thrown into the fire by 2003. It didn't seem like he was ready yet, as he five MLB seasons were terrible, and he was done by 2006.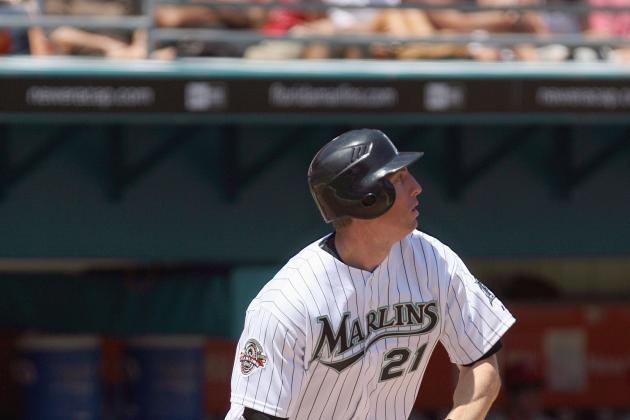 Doug Benc/Getty Images

Joe Borchard was only the 12th pick in the 2000 draft, but you wouldn't know it by the signing bonus he got. The two-sport star was paid $5.3 million to play for the White Sox, the highest bonus ever at the time.
The response to that was six unproductive seasons and a .205 average for his career. Once he had Tommy John surgery in 2008, he was done, though he was not exactly lighting it up before that.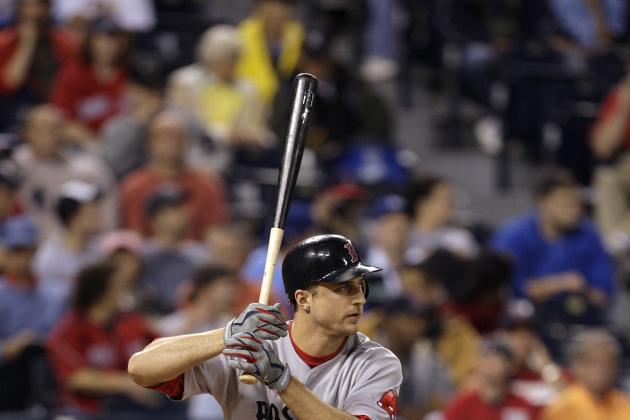 Jamie Squire/Getty Images

Like a handful of players on this list, Rocco Baldelli did actually have flashes of greatness.
The sixth overall pick in the 2000 draft rose through the Devil Rays' farm system and had two great years in 2003 and 2004.
Unfortunately, everything fell apart after that. Frequent injuries derailed any hopes of getting back to the career he had, and he retired after the 2010 season.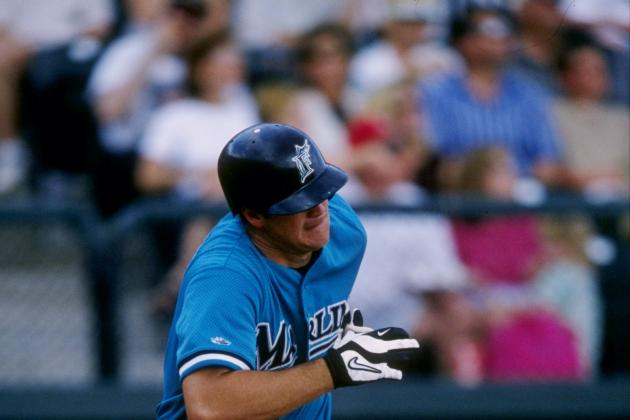 Andy Lyons/Getty Images

Like Joe Borchard, Josh Booty was a two-sport star who was given a record signing bonus to play baseball. Also like Borchard, he did nothing at the major league level.
The fifth overall pick by the Florida Marlins in 1994, unlike most others on this list, stunk in the minors, only hitting .198 there and striking out 621 times in 478 games.
He played a few major league games, but it's hardly worth mentioning.
After the 1998 season, he came to his senses and played football instead, joining LSU and having a nice college football career.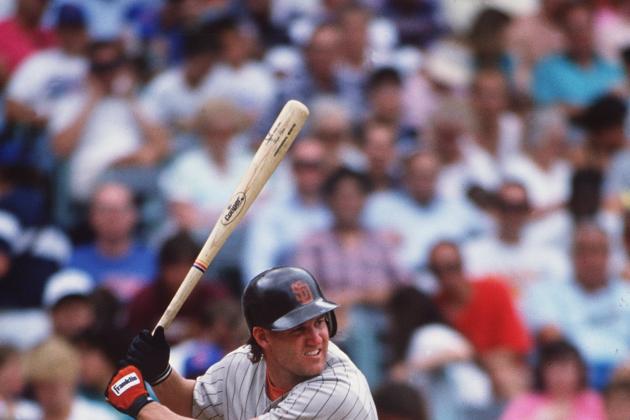 Getty Images/Getty Images

The New York Mets seemed to draft two types of players high in the 1980s. They drafted the flameouts who were amazing to watch and should have been superstars longer (Darryl Strawberry and Dwight Gooden). They also drafted Shawn Abner.
Selected first in 1984, Abner was decent in the minors, but was shipped off to the San Diego Padres before debuting.
He played six MLB seasons and never really got it going at that level, despite his last season arguably being his best with the Chicago White Sox.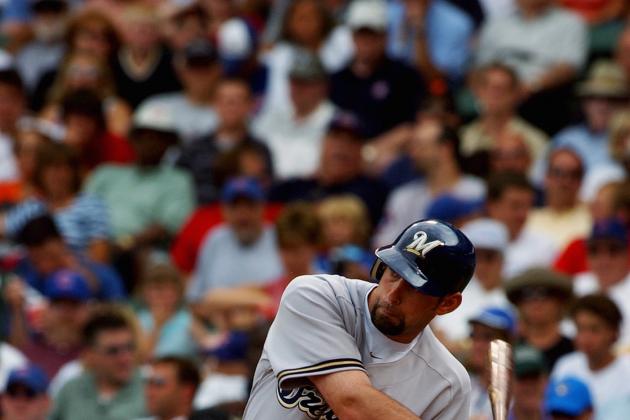 Jonathan Daniel/Getty Images

Brooks Kieschnick definitely belongs in the list of the greatest college baseball players ever.
He won the Dick Howser Award twice for being the best college baseball player, and he was an inaugural member of the College Baseball Hall of Fame.
The Chicago Cubs selecting him 10th overall in 1993 probably felt like a steal with the way he played. They used him just as a hitter (he could both hit and pitch), and spent only pieces of four seasons in the majors as one.
The Milwaukee Brewers used him in 2003 and 2004 as a pitcher and occasional position player, and he was serviceable in that role.
However, his college accolades render him a big bust, even if he was never a top ten prospect.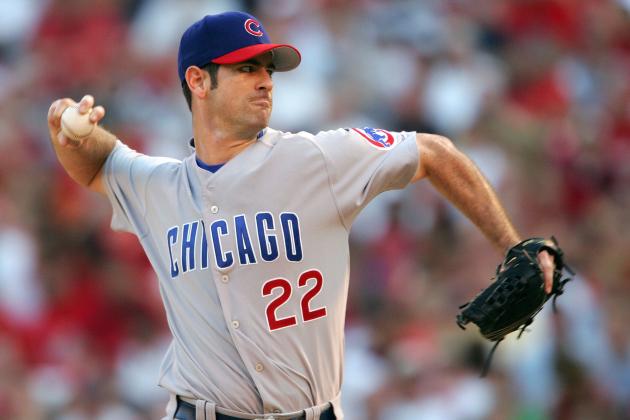 Elsa/Getty Images

The last and perhaps best known on this list of players who were busts due to injury, Mark Prior felt like he was the next big thing when the Cubs selected him second overall in 2001.
Prior only spent a few games in the minors, and had three good seasons and one great one with the Cubs. In 2006, after having many injuries in his career already, he fell to 1-6 and went through multiple surgeries.
He's tried making a comeback in 2010 and 2011, but has been unable to remain healthy, and it's safe to say that we won't see him in the majors again, even if it would be nice.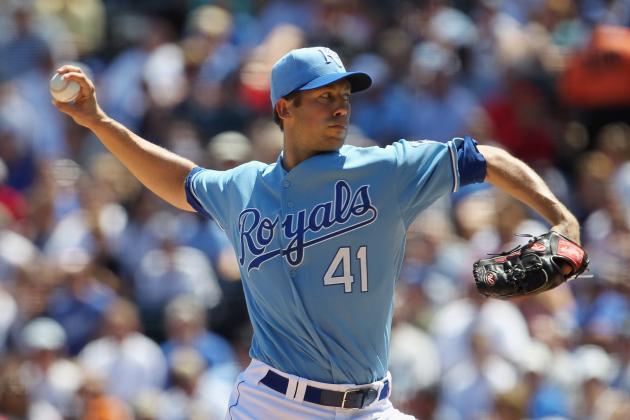 Jamie Squire/Getty Images

Another first overall draft pick who failed to make it? With how far scouting as come, you wouldn't think it would be this much of a crapshoot, but it still seems to be.
The Pittsburgh Pirates picked Bullington first overall in 2002, and he was only serviceable in the minors. He played in five MLB seasons, the last in 2010 but has a record of 1-9 to show for it (For the trivia buffs, the lone win was a 1-0 duel against the Yankees).
He had a nice 2011 playing in Japan, but that doesn't mean he wasn't a huge bust in his MLB career.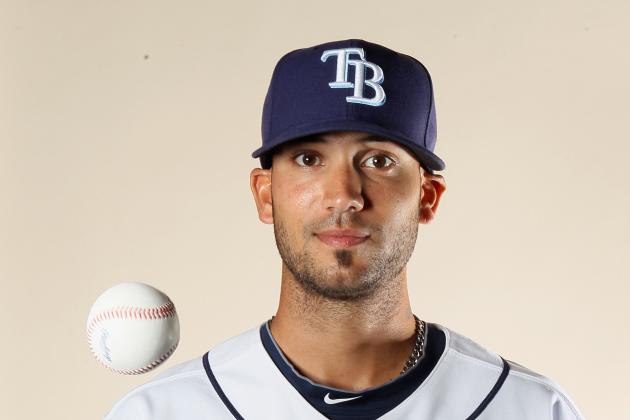 Elsa/Getty Images

Even if he manages to make the majors and avoid becoming a player who was drafted first overall and didn't play an MLB game, he's still a bust at this point.
Bush was selected first overall by the San Diego Padres in 2004, and never really did much of anything in the minors, with his attitude not helping matters. In fact, by 2007 his career appeared to be over.
The Rays signed him in 2010 as a pitcher in the minor leagues, and he's done okay since then, but he'll need to work harder to make it all the way up.
The David Clyde story is a rather tragic one that I've mentioned in the past, and find it worth mentioning again.
Some players are busts due to injury, others due to ineffectiveness. In Clyde's case, it's because upper management ruined him.
The first overall pick of the 1973 draft made his major league debut for the Texas Rangers not only without playing a minor league game, but coming right off the heels of his high school career. He played two full seasons, and was ineffective.
His career was done by 1979, as his arm was overworked, all because Rangers owner Bill Short wanted to sell more tickets.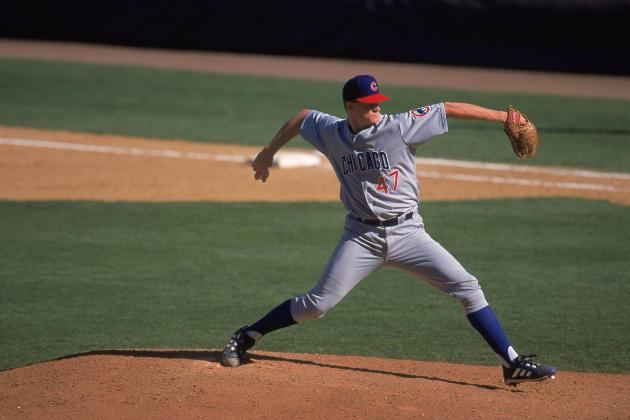 Harry How/Getty Images

Todd Van Poppel can take solace in knowing that he easily had the longest career of anyone in the top ten. He's still one of the biggest busts ever, but there's that.
Van Poppel was picked 14th overall by the Oakland Athletics, but despite when he was drafted, he was immediately declared the top prospect in baseball. He played a game in 1991 and made his full debut in 1993.
As a starter for the A's, he stunk, and was ineffective elsewhere except for a decent stint as a Cubs reliever; that keeps him out of the top five.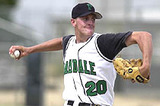 Matt Harrington's situation, and the reason why he lands here, is thankfully unlike any other. There's no real way of knowing whether he would have been good or bad in the majors because he never played in MLB or in any farm system.
Harrington was drafted seventh overall in 2000 by the Colorado Rockies. Mistake No. 1 was hiring Tommy Tanzer as his agent, since he held him out for more money and he went unsigned. The following year, he went in the second round.
Mistake No. 2 was signing Scott Boras. Both agents are not ones that care about getting the guy in, so no agreement was reached again. In 2002 he was drafted in the 13th, in 2003 the 24th, and in 2004 the 36th. Throughout this time, be pitched semi-pro ball and was ineffective there.
It's rare that you see a bust due to sheer stupidity or horrendous advice depending on what side you're on, but that's what happened.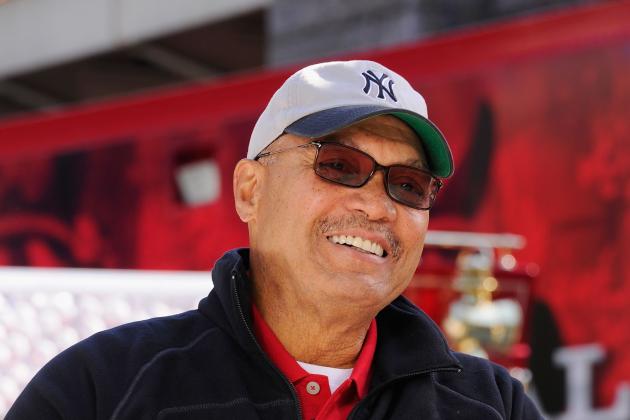 Andrew H. Walker/Getty Images

We all know the 1966 draft story. Reggie Jackson was selected second by the A's and became a Hall of Famer, while Steve Chilcott was drafted first by the Mets and did nothing.
Just how bad was Chilcott? He played seven minor league seasons, with only one in AAA.
He struggled to play close to 100 games and hit under .250 in his career. He had already been written off by 1970 when he was shipped to Montreal.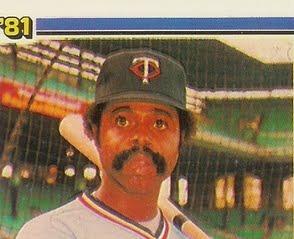 Only one player has been selected first overall in the draft twice, a feat which won't be duplicated. For a title like that, you would imagine it to be someone amazing. Instead, it was Danny Goodwin.
Drafted by the White Sox then the Angels, Goodwin actually was amazing in the minor leagues, and looked like the real deal.
However, he's a primary example of a quadruple-A player, as he couldn't play well enough to be an everyday starter, and his power was lacking at the next level.
For a guy with a .313 average in the minors and 129 career home runs, you would think that something would have translated right. No reason that he should have been that bad, so he was a huge bust.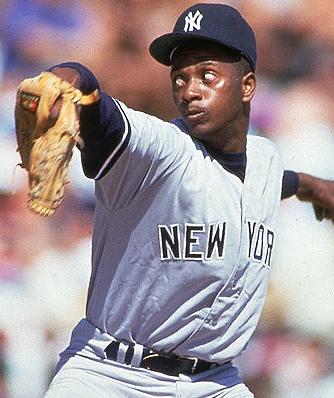 The top two busts were quite obvious, it was just a matter of which order to put them in. Taylor was drafted first overall by the Yankees in 1991, and was so good that Scott Boras called him the best high school pitching prospect ever, and believes that to this day.
The top-ranked prospect in the early '90s lived up to that at first, having two great years in 1992 and 1993, one at AA. However, during the 1993 offseason, he got into a fight and dislocated his shoulder, missing the 1994 season as a result.
He was never the same after recovering, and put up atrocious numbers even at rookie-level play, retiring after the 2000 season. He probably would have had a nice career as a Yankee had the fight never took place, so he's a huge bust.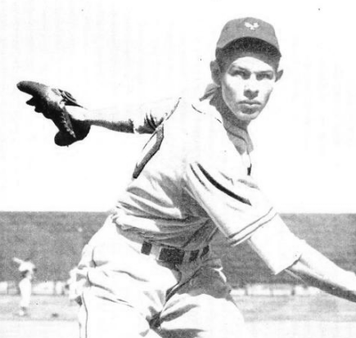 Naturally, some sportswriters are going to exaggerate about how good a player can be. However, when someone's signed that makes everyone ask "when, not if" he'll make the Hall of Fame, that's a lot to live up to.
That's the story of Clint Hartung. While serving in World War II, he played on various military baseball teams, going 25-0 and hitting .567, and that's factoring in that he likely played alongside many of the greats of the game.
He made his major league debut in 1947, and played six seasons for the New York Giants, but was ineffective as both a pitcher and a hitter against other major league talent.
He's proof that no one is a sure thing, and even people who put up incredible numbers elsewhere can be the biggest bust of all.