Super Bowl 2012: The Biggest Goats in Super Bowl History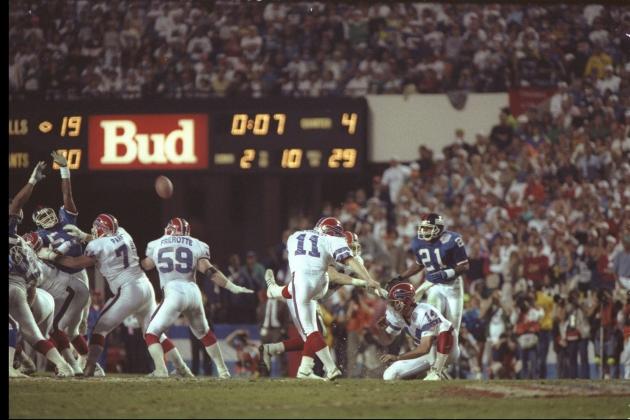 Mike Powell/Getty Images

The losing team from each conference championship game provided excellent candidates for the biggest goat in recent times. It's a bit pretentious for fans to still think their team would have won the game had errors been eliminated.
Football is a team game that allows teammates to pick up one another and save each other from becoming a part of goat immortality. Unfortunately, goats are remembered forever in sports because life isn't fair.
Here are the biggest goats in Super Bowl history:
Begin Slideshow

»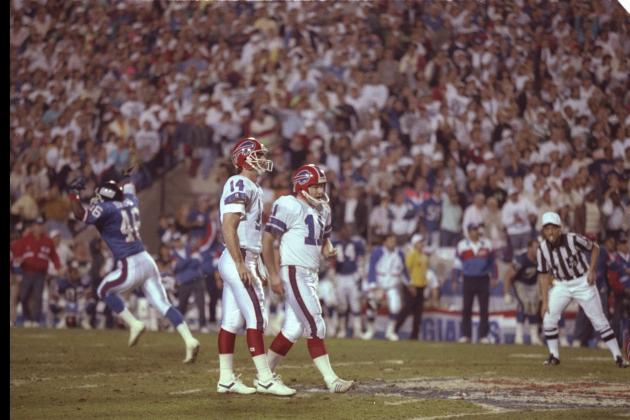 Rick Stewart/Getty Images

Sorry, Buffalo Bill fans, but the end of Super Bowl XXV is easily the most memorable missed field goal in NFL history. Kicker Scott Norwood has become the football equivalent of Bill Buckner, as their professional careers have been unfairly defined by one miscue.
Not too many fans have criticized Bills head coach Marv Levy for being conservative in that last drive and settling for a 47-yard field goal attempt, which was Norwood's limit for long-distance accuracy. "Wide Right!" will live forever in Upstate New York.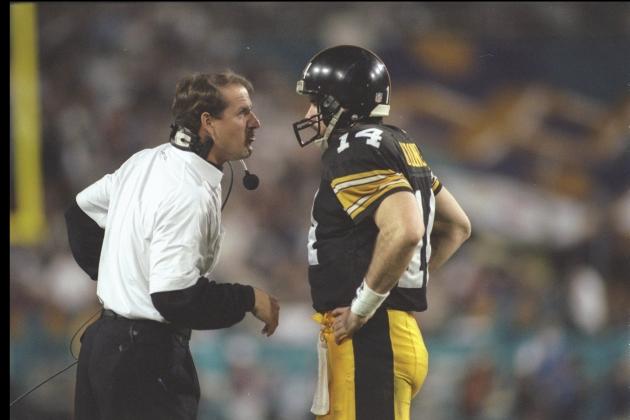 Mike Powell/Getty Images

Arguably, QB Neil O'Donnell threw two of the worse interceptions in Super Bowl history. He played light outs during the entire Pittsburgh Steelers playoff run to Super Bowl XXX and had a decent game against a tough Dallas Cowboy pass defense.
Trailing 13-7, O'Donnell was moving the Steelers downfield until he threw a pass directly at Cowboys CB Larry Brown, who returned the ball deep into Pittsburgh's territory. Immediately, RB Emmitt Smith scored a rushing touchdown to extend the Cowboys lead to 20-7.
Again, momentum was taken away from Pittsburgh as O'Donnell threw his second interception into the hands of Brown. He ran the ball back inside the Steeler 10-yard line. This set up another Smith touchdown run that sealed a third Super Bowl victory for America's Team in the 90s.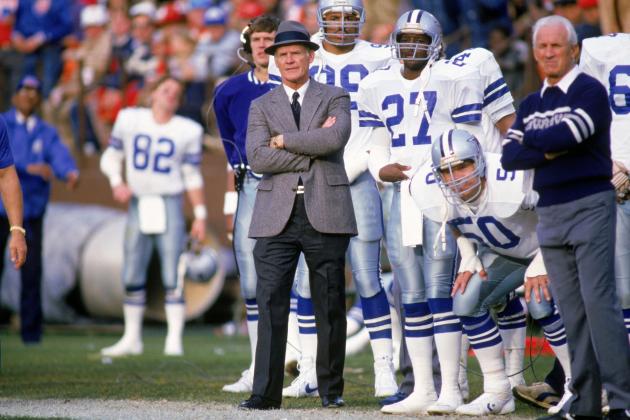 Otto Greule Jr/Getty Images

Jackie Smith was one of the top tight ends in the 60s and 70s, and he was winding down an illustrious career before the Cowboys came calling. They wanted him to back-up TE Billy Joe Dupree, and Smith didn't catch one ball during the regular season. However, he came through with a big touchdown grab against the Atlanta Falcons in a tough 27-20 divisional round win.
In the third quarter of Super Bowl XIII, the Cowboys trailed the dominant Steelers by seven points at 21-14. They caught a break and began a drive inside Pittsburgh's territory at the 42-yard line.
On a crucial third and three from the 10-yard line, QB Roger Staubach reads Smith alone in the back of end zone. He throws a perfect spiral that hits him in the chest and Smith drops the pass. The Cowboys had to settle for a field goal, and they eventually lost the game 35-31 to the Steelers.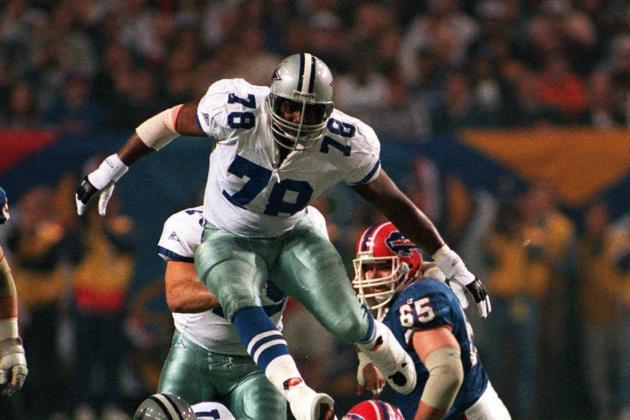 Rick Stewart/Getty Images

It's hard to lose four Super Bowls, but it's even harder to accomplish this feat in four straight appearances.
The Buffalo Bills have done all of the above, and their star running back Thurman Thomas was the goat in two of their four Super Bowl losses.
In Super Bowl XXVI, the Bills started the first possession of the game without their starting running back on the field, as Thomas did the unthinkable for a football player; he misplaced his helmet on the sidelines. The Bills were no match for the Washington Redskins in a 37-24 defeat, and Thomas had quiet (13 yards on 10 carries) evening.
In Super Bowl XXVII, it looked like the Bills were finally going to win a championship. They held a 13-6 halftime lead against the Cowboys, and then the roof caved in on them. In their first drive of the second half, Thomas fumbled (his second of the night) the ball and Cowboys DB James Washington returned it for a touchdown. The Cowboys went on to win 30-13 and captured their second consecutive Super Bowl.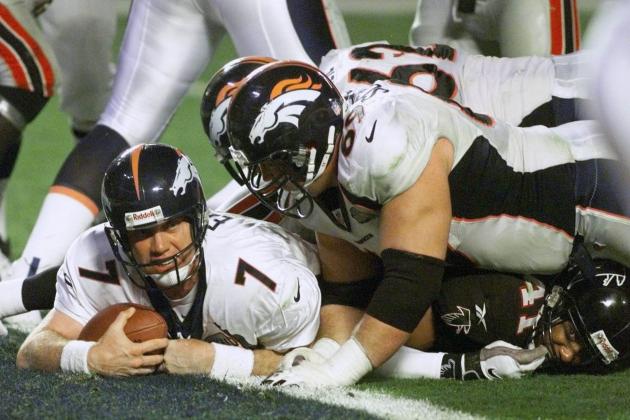 Pool/Getty Images

It not so much what Eugene Robinson did on the field, but rather what he did off the field that puts him on this list. On the night before Super Bowl XXXIII, Robinson was arrested for soliciting an undercover female police officer posing as a prostitute.
Some coaches wouldn't have allowed him to dress for the game, but Atlanta Falcons head coach Dan Reeves elected to start Robinson and clearly he wasn't mentally prepared to play in the game. The Denver Broncos scored on two long touchdown passes over the middle that gave them a commanding 17-3 lead and they never looked back. The Broncos waltzed to consecutive Super Bowl wins with a 34-19 win over the Falcons.