Chelsea Transfer News: What You Need to Know About Kevin De Bruyne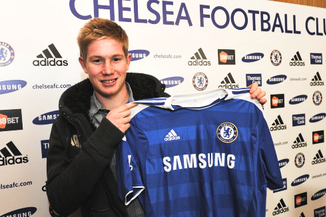 Chelsea have completed the signing of highly-coveted Genk midfielder Kevin De Bruyne for £9 million.
This is the perfect article if you want some insight into De Bruyne.
From being a member of the Belgian golden generation, to what he brings to Chelsea, his future at Stamford Bridge and his love for London.
What grade did he receive for his performances in the UEFA Champions League?
Which position will he play at Chelsea?
Which Chelsea legend will he eventually replace?
Read on to find out.
Begin Slideshow

»
EuroFootball/Getty Images

Kevin De Bruyne is another highly-touted footballer to come out of Belgium.
The nation has become a footballing factory because we're talking about the likes of: Thibaut Courtois, Simon Mignolet, Anthony Vanden Borre, Vincent Kompany, Thomas Vermaelen, Toby Alderweireld, Jan Vertonghen, Marouane Fellaini, Axel Witsel, Kevin Mirallas, Dries Mertens, Moussa Dembélé, Steven Defour, Jelle Vossen, Romelu Lukaku and Eden Hazard.
If Andreas Pereira is as good as they say he is, then the sky is the limit for the 16-year-old, who recently signed for Manchester United.
There's no doubting that this is a golden generation in Belgian football.
Chelsea have made a wise investment by signing an up-and-coming De Bruyne for a modest transfer fee.
Paul Gilham/Getty Images

20 years old, 5'11", Left attacking midfielder
How many ambidextrous footballers can you name?
Adriano, Diego Forlán, Santi Cazorla, Pedro and Wesley Sneijder come to mind.
One of the first things you notice about Kevin De Bruyne is his ambidexterity.
Such a unique talent is the reason why he's a lethal finisher.
He'll bring set piece specialty, technical proficiency and an injection of youth to Chelsea.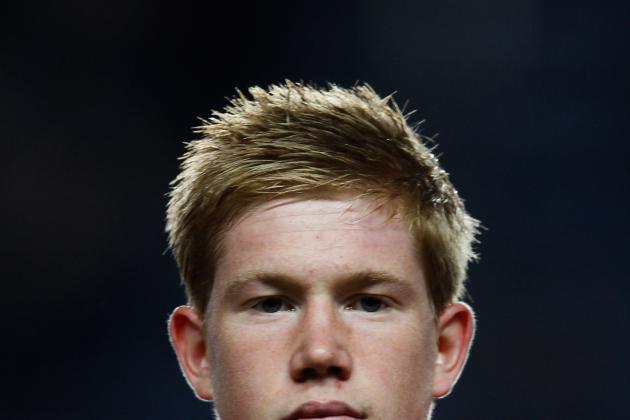 Paul Gilham/Getty Images

Chelsea have signed Kevin De Bruyne from Genk for £9 million.
De Bruyne is locked in to a five-and-a-half year contract and joins fellow Belgians Romelu Lukaku and Thibaut Courtois as recent Chelsea signings.
According to SportsWereld, De Bruyne was set to join Chelsea in the summer, but Genk blocked the transfer which infuriated De Bruyne.
Genk were hoping to have a Basel-like run in the UEFA Champions League, which would have seen De Bruyne's transfer value rise skywards as was the case of Xherdan Shaqiri.
Thankfully for Chelsea, Genk were out of their depth, and finally gave in to De Bruyne's demands for a move to Stamford Bridge.
De Bruyne will be loaned back to Genk for the rest of the season and next season will go on loan to another European club.
Twente, currently managed by Steve McClaren, have been suggested as a possible destination.
It would be more logical to loan De Bruyne to a Premier League club thus ensuring he is Premier League ready when he returns to Chelsea.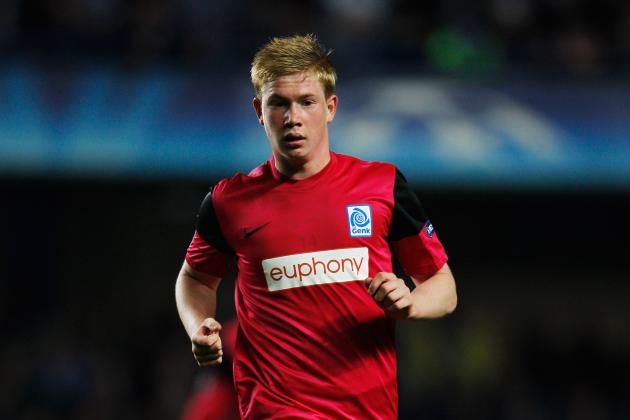 Paul Gilham/Getty Images

Andrea Silenzi hated England so much that he refused to return to Nottingham Forest after his loan spell at Venezia had ended.
That is the issue you face with some foreigners because they cannot adapt to English culture and way of life.
Do I hear Carlos Tévez?
Rest assured, Kevin De Bruyne will have no such issues, because he has English roots in him:
It's a real shame that my grandmother didn't live long enough to be there. I used to go to London every Christmas, with my family. I feel Ealing and West London is my second home.
De Bruyne's mother is English by birth and his grandfather still lives in London.
Kevin De Bruyne became relevant to big European clubs after an outstanding 2010-11 season.
Prior to that season, neither Gabriele Marcotti or Wim Van Walle mentioned De Bruyne as a member of the Belgian golden generation.
De Bruyne scored five goals and provided 16 assists in 32 games for Genk, on route to winning the Belgian Pro League.
That being said, the likes of Ivan Perišić, Axel Witsel, Romelu Lukaku and Jelle Vossen had better seasons.
Kevin De Bruyne's season so far has been interrupted by a torn calf muscle coupled with the disappointment of not joining Chelsea during the summer transfer window.
He has only scored six goals and provided four assists in 23 games.
It pales in comparison to Mons' forward Jérémy Perbet, who has scored 18 goals and provided four assists in 21 games.
If you didn't watch De Bruyne during the UEFA Champions League, fear not, the next slide will grade his performances.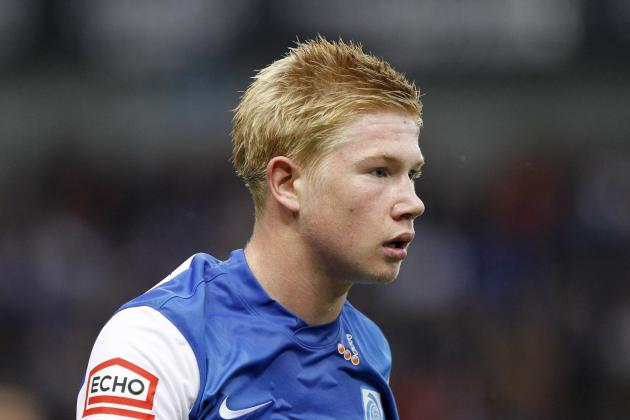 EuroFootball/Getty Images

2-0 loss vs. Bayer Leverkusen | Grade F | Kevin De Bruyne looked disinterested and hardly touched the ball.
In 90 minutes, he only completed 29 passes at 69 percent, which is dismal to say the least.
5-0 loss vs. Chelsea | Grade D | De Bruyne was out of his depth.
He sent in a few Hail Mary passes that looked threatening but Jelle Vossen was never going to receive the ball.
De Bruyne made José Bosingwa look good because the Belgian could not get past the often-missing in-action right-back.
1-1 draw vs. Chelsea | Grade B | Easily De Bruyne's best UEFA Champions League game.
In the fifth minute, De Bruyne found Vossen with a smart cross.
The Belgian showed a flashes of first rate control and skill throughout the first half.
In the 59th minute, José Bosingwa passed the ball straight to De Bruyne, who raced down the left flank only to mishit his cross.
A minute later, Fabien Camus ran straight behind a clueless Bosingwa, to which De Bruyne made a good pass to Camus, who sent in a low cross which led to Vossen scoring.
That being said, De Bruyne needed to impose himself on Bosingwa, which the Belgian didn't do enough of.
7-0 loss vs. Valencia | Grade F | Miguel had a field day with De Bruyne.
Not only did De Bruyne not track back but he was impotent against Miguel.
The right-back laid in five tackles and intercepted the ball an additional five times whilst also providing an assist.
Meanwhile, De Bruyne didn't even complete one successful dribble.
To be fair, aside from László Köteles and Anthony Vanden Borre, all the Genk players received Fs.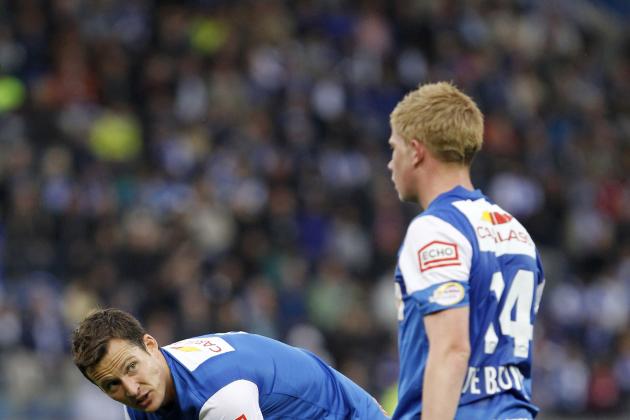 EuroFootball/Getty Images

Overall grade: D-
Yes, Kevin De Bruyne was returning from a torn calf muscle, but his performances raise some concern.
His languid body language and his deer in the headlight eyes said it all against Valencia—he was praying for the final whistle.
He played on a mediocre team and when he gave up, the rest gave up, and they turned from a mediocre team into a bad team.
If you're keeping up to date with the African Cup of Nations, watch Pierre-Emerick Aubameyang lift the spirits of his fellow Gabonese teammates.
He is leading by example whereas De Bruyne didn't.
But, there is still hope, and in the next slide, let's look at which Chelsea legend De Bruyne will replace.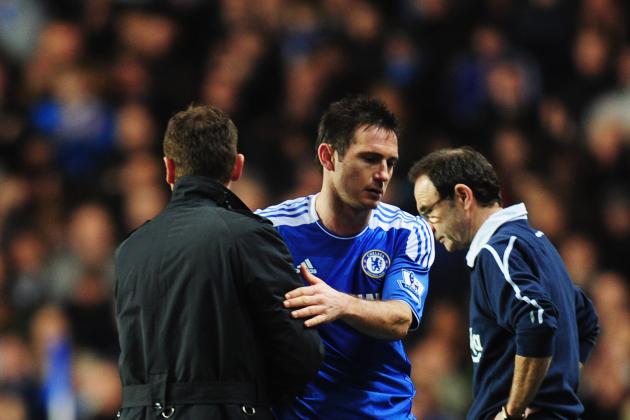 Mike Hewitt/Getty Images

Kevin De Bruyne doesn't have raw pace and isn't a natural trickster to get past full-backs.
In his four UEFA Champions League games, he completed zero successful dribbles, yes zero.
That being said, I would have thought the nutmeg on José Bosingwa counted, but I guess not.
Point is, he didn't get past Gonzalo Castro, José Bosingwa or Miguel on a consistent basis.
Neither three are world class right-backs.
Last year, when De Bruyne played poorly, he made it known to the world that he didn't want to play out wide.
Upon joining Chelsea, he reminded the supporters that he used to play in the centre:
At Genk I have played on the left of midfield but when I was younger I played as an offensive central midfielder. I am a creative footballer with two good feet I think, especially the right one. At Genk I create chances for the team.
Like Theo Walcott, De Bruyne yearns to play centrally.
The Champions League performances prove that when he doesn't play well, he drops his head, and becomes a non-factor out wide.
With his incredible shooting range, his ambidexterity and his creativity—Chelsea may have found Frank Lampard's successor.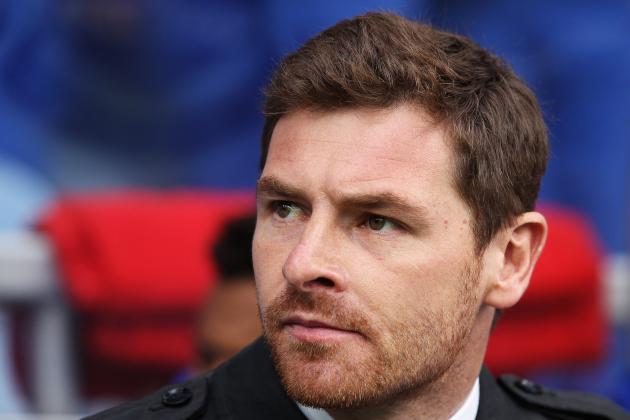 Ian Walton/Getty Images

André Villas-Boas has emphasised that it was the club's decision to sign Kevin De Bruyne.
Does anyone remember what Villas-Boas was saying prior to the acquisition of Romelu Lukaku?
Villas-Boas said:
I don't think we need to [buy Lukaku]. We have plenty of availability in terms of forwards who can play in different positions—with Anelka, with Kalou, Didier, Torres and Sturridge. This is the reality at the moment of our squad.
Lukaku was signed and Villas-Boas hasn't given the Belgian a fair chance to prove his worth at Chelsea.
Mind you, at the rate Villas-Boas is going, he won't even be the Chelsea manager in a few seasons, so De Bruyne will just have to hope the next manager wants him.
Years ago, it was sad to watch Juan Román Riquelme forced to play out wide because Louis van Gaal knew the Argentine would fail.
De Bruyne needs to play centrally not out wide.
Please read Top 11 Weirdest Premier League Transfers.
Follow me @ http://twitter.com/allanjiangLIVE.