NASCAR Silly Season: The Top 10 Drivers Still Looking for a Ride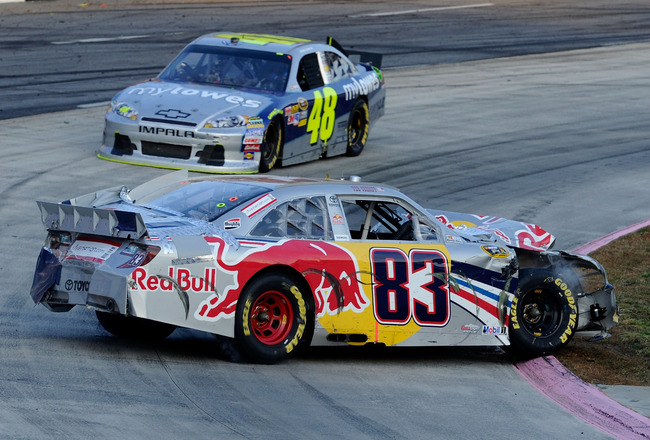 John Harrelson/Getty Images
We're standing on the precipice of February, and with the second month of the year comes the start of the American motorsport calendar in earnest.
The Rolex 24 at Daytona has been won (by a team that included NASCAR driver A.J. Allmendinger), and Daytona Speedweeks are now in full force as NASCAR teams prepare for the Bud Shootout, Gatorade Duels and the crown jewel of the calendar, the Daytona 500.
Most teams, by now, have settled on their plans for the season, picking up drivers and filing their entry blanks for full-time or part-time schedules.
But in an owners' market, with some big-name teams folding (Team Red Bull comes to mind) or contracting (Jack Roush and Richard Childress are among the owners to do so), and only underfunded privateers replacing them, plenty of drivers are still sitting on the sidelines right now, looking for sponsorship or right opportunity to present itself.
Don't be shocked if (or when) these drivers show up on one of the top three NASCAR circuits. For now, though, all 10 are waiting in the wings to seize a strong opportunity. Without further ado:
Geoffrey Bodine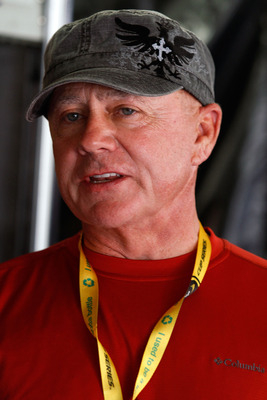 Jason Smith/Getty Images
Bodine may be best known these days as the man who helped bring America's Olympic bobsledding program to respectability, but the 18-time Sprint Cup race winner still has the driving bug in him.
He's done a good job of cultivating his own sponsor relationships, from nutritional beverage Mona Vie to current backer Luke & Associates, which wants to back the 62-year-old in 15 races this season.
The only remaining question is, after Tommy Baldwin Racing dumped him for David Reutimann, which Sprint Cup team (likely one of the new privateers on the circuit) will pick him up?
Todd Bodine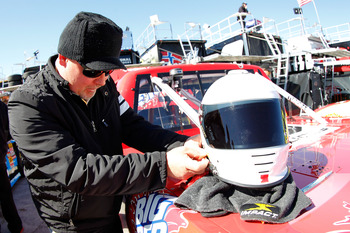 Todd Warshaw/Getty Images
Bodine's famed No. 30 truck shut down mid-season last year, forcing owner Germain Racing to loan him out to Randy Moss Motorsports for the balance of the Camping World Truck schedule.
This year, he has a handshake deal with Red Horse Racing to drive the No. 11 truck alongside Timothy Peters, but no sponsorship has been secured and the truck likely will not be on track until that happens.
But the two-time series champion will be a threat to win every race he runs, whether that means the full schedule or not.
Ricky Carmichael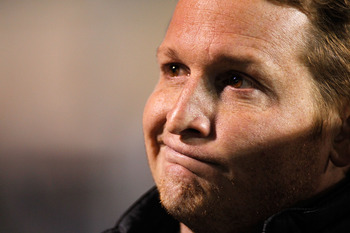 Todd Warshaw/Getty Images
Carmichael had been good to go with longtime sponsor Monster Energy in the Nationwide Series for 2012, splitting time in Kyle Busch Motorsports' No. 54 Toyota with the team's namesake.
But a combination of image concerns (Carmichael believed that racing for such a polarizing figure would have its drawbacks) and Busch's brother Kurt losing his ride at Penske Racing vaporized that deal. Kurt Busch will now drive in the 20 or so races that would have gone to Carmichael.
The Supercross legend is attempting to put together a limited schedule and doesn't rule out reuniting with his former backers at some point.
Landon Cassill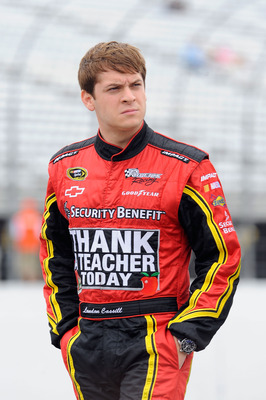 Jason Smith/Getty Images
In the strong sponsor market of the mid-2000s, many Sprint Cup owners ran Nationwide Series programs that featured unproven young drivers splitting time with some of the sport's biggest stars.
While the Sprint Cup drivers usually ran well, the unproven talent usually failed to pan out whatsoever, with Cassill one of the few exceptions.
The Hendrick Motorsports protege spent most of last season with Phoenix Racing, but like Carmichael, he lost his ride when Kurt Busch became a free agent this offseason.
Travis Kvapil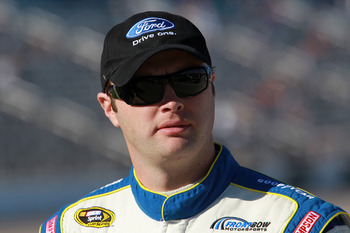 Ronald Martinez/Getty Images
First, Kvapil lost his Camping World Truck ride to Todd Bodine in the middle of last season; now, with David Ragan having joined Front Row Motorsports, Kvapil is on the way out there, too.
While switching cars and crew chiefs within one's own team over the course of a season isn't a great way to establish any sort of consistency, the truth is that teammate David Gilliland outperformed Kvapil for much of the season, and his decision to declare for the Truck points title over Sprint Cup made him somewhat expendable.
He'll most likely find work somewhere, but Front Row may have been his ceiling as far as quality rides go.
Scott Riggs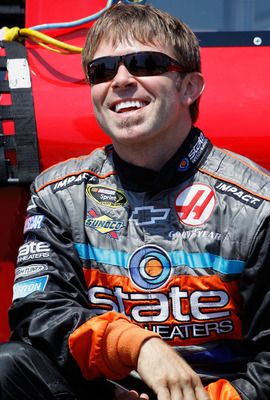 Gregory Shamus/Getty Images
Riggs' best career opportunities may be long since past...as in 2006, when he was driving for the former Evernham Motorsports.
Last season saw him attempt a handful of Sprint Cup races as a start-and-parker for Whitney Motorsports before failing to qualify multiple times and losing that ride.
Whitney Motorsports folded into Phil Parsons' team for this season, which already employs Michael McDowell, but Riggs also attempted to make races for Robert Richardson and Brian Keselowski's teams, both of whom may need drivers.
Mike Skinner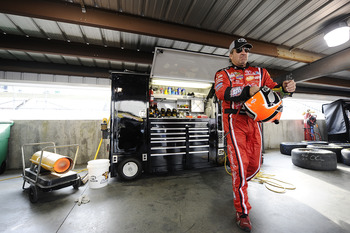 Jared C. Tilton/Getty Images
After seven seasons of Camping World Truck competition from 2004-2010, Skinner returned to Sprint Cup on a mostly full-time basis for the first time since 2003.
The longtime Toyota driver mostly ran a start-and-park entry for Germain Racing, which may or may not revive that team to supplement its main full-time car with Casey Mears.
Skinner would make any Truck team an immediate contender or help a start-and-park team get its car into as many races as possible.
David Starr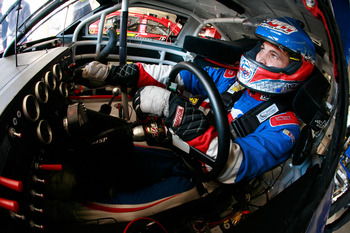 Tom Pennington/Getty Images
Starr had an off year in 2011, finishing only 13th in Camping World Truck points while driving for Bobby Dotter (his worst finish since 2003), going 4-for-8 in Sprint Cup qualifying attempts with Leavine Family Racing.
The Leavines have replaced him with Scott Speed for their 15-race schedule this year, while Starr has not yet landed a Truck drive.
He is reportedly shopping his Zachry sponsorship in that series in hopes of finding a more competitive team.
Brian Vickers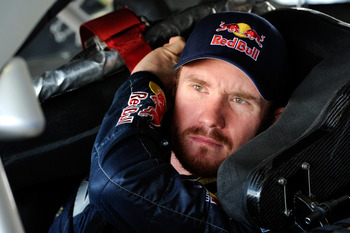 John Harrelson/Getty Images
Likely the most high-profile driver on this list, the only Team Red Bull driver to ever make the Chase for the Sprint Cup became a casualty of the sponsor's disinterest in the sport and his own short temper.
His late-season feud with Matt Kenseth certainly didn't do him any favors with owners who don't want to see their equipment torn up.
Vickers hasn't been in a low-profile driving situation since his father entered him in then-Busch Series events at the very beginning of his career; it'll be interesting to see what he can do in a privateer ride, if anybody is willing to bite.
Steve Wallace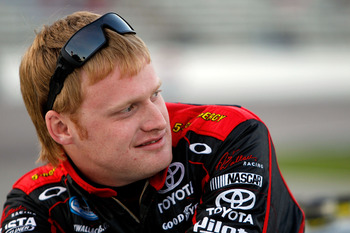 Jonathan Ferrey/Getty Images
When Rusty Wallace shut down his Nationwide Series team during this offseason, his son was the only driver whose career plans took a serious hit.
Former teammate Michael Annett will take his sponsorship to a new program at Richard Petty Motorsports, while Wallace's primary backer, 5-Hour Energy, took off to Sprint Cup with Clint Bowyer and Michael Waltrip Racing.
Wallace and his other remaining sponsors are trying to put together a part-time Nationwide deal with another team, but with the season close at hand, options are limited.
Keep Reading