Roy Oswalt Rumors: 5 Reasons Rangers, Cardinals Should Both Fight for Free Agent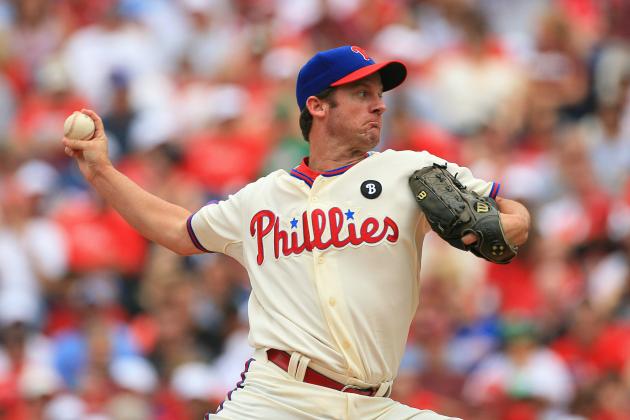 Hunter Martin/Getty Images

Roy Oswalt remained part of the chaos that is MLB free agency as of Monday morning, with the Houston Astros, St. Louis Cardinals and Boston Red Sox involved in the pursuit of the right-handed hurler, according to Jim Duquette of Sirius XM and MLB.com.
Duquette noted in a separate tweet: "Forgot #Rangers also still in Oswalt mix."
It's not hard to see how Duquette forgot Texas in his initial list. They already have five starting pitchers, plus at least one reliever (Alexi Ogando) who could easily take on that role. From the sound of it, St. Louis seems to be the favorite in the Oswalt sweepstakes.
That makes sense, in a way. The Cardinals are likely to need some added depth in 2012. Meanwhile, though, the Rangers have as many question marks as they have exclamation points in their starting rotation. Both teams need Oswalt, more perhaps than even they know, and they should each bid aggressively for his services.
Here are five reasons each defending league champion should push hard.
Begin Slideshow

»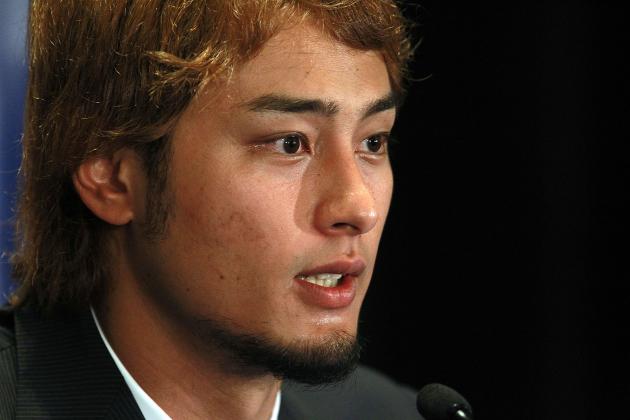 Ronald Martinez/Getty Images

One major reason the Rangers need Oswalt is that the man in whom they have invested over $100 million this winter is as much enigma as asset.
Yu Darvish has been sensational during his professional career thus far, but all that was in Japan. He has some massive adjustments to make to stateside, MLB baseball, and it would come as no shock if it took him a long time to make them.
It's no knock on Darvish, nor on ownership. The bid (and subsequent six-year contract) that locked Darvish in as the team's highest-ceiling starter for 2012 was not a bad one.
Rather, this is an inevitable fact. Darvish pitched every sixth day in Japan. He threw with a smaller, heavier ball, one batters there hated, and one that made Nippon Professional Baseball an insanely pitcher-friendly environment the past two seasons.
Darvish also has to learn MLB pitch sequencing, MLB conditioning and an MLB mound mentality. It's not unreasonable to expect he will succeed in 2012, but it's fair to wonder how well.
Oswalt would provide the team with a mid-rotation starter capable of keeping them very much afloat if Darvish struggles early.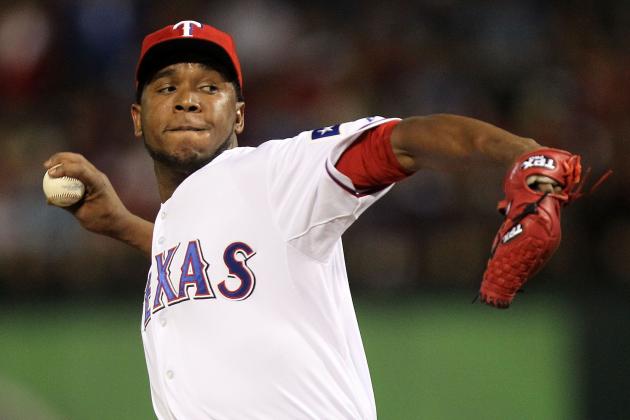 Ronald Martinez/Getty Images

Alongside Darvish at the supposed front of the Rangers rotation stands Neftali Feliz. Last seen pitching the agonizing ninth inning of Texas's Game 6 loss in the World Series, Feliz has been the team's closer for two full seasons.
Buzz about moving Feliz to the rotation (where he pitched in the minor leagues) rose to a full-scale drone last spring, but ultimately, no move happened.
This season, there is no drama: Feliz is preparing for life in the starting rotation. That's where the Rangers expect him to pitch.
Between Ogando and Darvish, the Rangers have two very high-upside pitchers. Each could post a sub-3.00 ERA and strike out a batter per inning. Then again, each could struggle with either walks or home runs and see their ERAs climb into the 4.50 range. Each pitcher possesses tremendous talent, but each poses an inherent risk simply because they are each unknown entities.
Oswalt could be the pillar of stability for the front half of the rotation.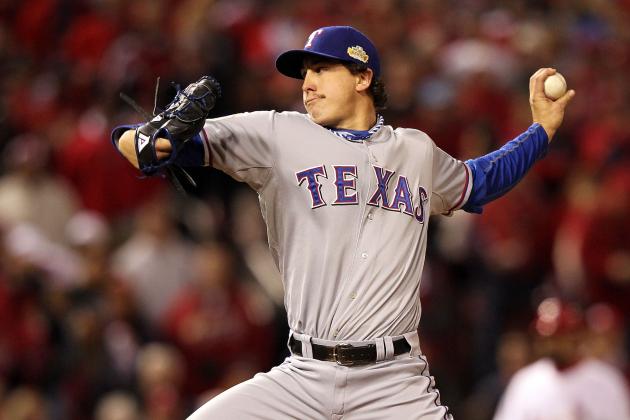 Jamie Squire/Getty Images

For the rest of the Rangers rotation, there are fewer questions. Each pitched most of 2011 in the role he will assume in 2012. Derek Holland, Matt Harrison and Colby Lewis are a very good secondary trio, but while their upside is also clear, they each struggle with consistency.
Bill James developed a system some years ago to evaluate a starting pitcher on a start-by-start basis. He dubbed it Game Score (GSc), and though simple and somewhat rough, it fairly captures the quality of a start on a 100-point scale, such that an average start is a 50.
Here is how each of the Rangers' three returning starters, plus Roy Oswalt, did in terms of Game Score in 2011:
| | | | |
| --- | --- | --- | --- |
| Player | GS | Avg_GSc | StDev_GSc |
| Colby Lewis | 32 | 52.43 | 19.61 |
| Derek Holland | 32 | 52.03 | 19.40 |
| Matt Harrison | 30 | 52.87 | 15.77 |
| Roy Oswalt | 23 | 51.43 | 14.96 |
Immediately, the difference is clear. Oswalt had a slightly worse season than any of the three Texas incumbents, but that's not a major concern; his skill level remains on par with the best they can offer.
More importantly, the table shows that Oswalt was by far the least likely to implode in 2011 and give away a game himself. He had the lowest standard deviation between his scores of any of the four, meaning his starts tended to hover more around average.
That's important for Texas, for reasons I will explain.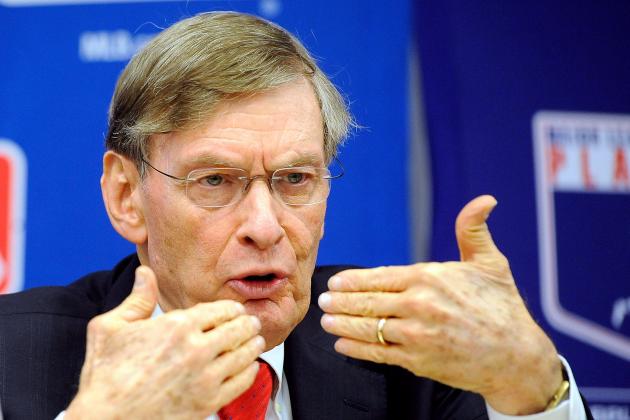 Patrick McDermott/Getty Images

It remains unclear whether the new playoff format agreed upon under the new Collective Bargaining Agreement will take effect in 2012. Unfortunately, none of the teams currently scrambling to finish off championship rosters can afford to wait and see. They need to be built with that potential reality in mind.
The reality for Texas is this: After the Angels went hog-wild and landed both Albert Pujols and C.J. Wilson in free agency this winter, the AL West title is no longer a guaranteed commodity.
It's entirely possible the Rangers could find themselves fighting for a wild-card spot, which (if the new system takes effect) means vying for the right to play the other wild-card entrant in a one-game playoff.
For all competitive teams, then, a one-game playoff has become a very real possibility. Their season, built over 162 games, could come down to just one. That means pitching depth matters more than ever.
It's not enough for the Rangers to be comfortable sending Feliz or Darvish in such a situation; they may have to pitch the final two games of the regular season just to help Texas beat out, say, Boston for the final playoff spot. It's clear Rangers manager Ron Washington also does not think highly of turning pitchers around on short rest.
Therefore, the Rangers need another arm in whom they can have confidence in a season-on-the-line situation. Holland, Lewis and Harrison fail that test, because each was so inconsistent and prone to either dominance or implosion in 2011.
Given the potency of the Rangers offense, Oswalt would do plenty to keep the team in such a game, and poses very little risk of truly laying an egg.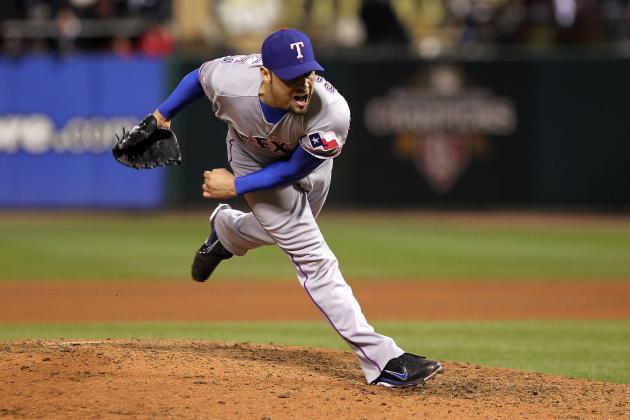 Ezra Shaw/Getty Images

If the season were to start tomorrow, Michael Kirkman would probably make the Rangers roster by default. Kirkman, you see, is left-handed, and that alone qualifies him for a big-league roster spot right now.
The Rangers' projected bullpen is exclusively right-handed, and only one or two of those guys can get left-handed batters out.
Signing Oswalt would fix that problem. Either Harrison or Holland would slide to the bullpen, depending upon which won a Spring Training competition, and together with (already demoted from last year's rotation) Alexi Ogando, would both beef up a strong relief corps and provide depth in the event of injury.
Happily, the Rangers have several other starting pitchers on their 40-man roster, anyway, so the gaps would be filled while Holland, Harrison or Ogando stretched out.
Not only would adding Oswalt crystallize a very fluid pitching picture for Texas, but it should help them avoid bringing back Mike Gonzalez. Gonzalez is fine, of course, a non-liability against lefties, but he has zero versatility and clogged the Rangers roster a bit last season.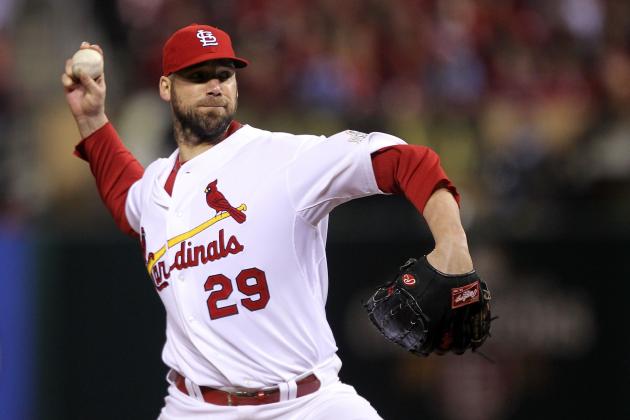 Ezra Shaw/Getty Images

Give the Cardinals credit: They pulled a wild gambit in 2011, and they won. The trade that sent Colby Rasmus to the Blue Jays, bringing Edwin Jackson, Marc Rzepczynski and Octavio Dotel in return; the decision to allow Albert Pujols to fast-track his return from a broken wrist; and the acquisition of Rafael Furcal all make clear that St. Louis wanted badly to win one more title before bidding adieu to Pujols and manager Tony La Russa. So did the choice to sign aging first baseman Lance Berkman to play right field.
In no way was their desperation clearer, though, than in their use of Chris Carpenter. They rode him harder than any team had ridden any pitcher since the Diamondbacks rode Randy Johnson to the 2001 World Series crown.
It worked; Carpenter was a hero—a true star of the stretch run and postseason.
Here's the problem: Chris Carpenter is not Randy Johnson. At age 36, and on the wrong side of three serious surgeries, Carpenter should not have been used that way, and wouldn't have been, had Adam Wainwright not missed the entire season.
Carpenter is simply not going to be able to hold up for a full season's work in 2012.
Oswalt, of course, is no bastion of health himself. The hope in signing him would be that he and Carpenter's predictable times out of action do not overlap too much, and that Oswalt can allow the Cardinals not to hit any panic buttons when Carpenter does go down.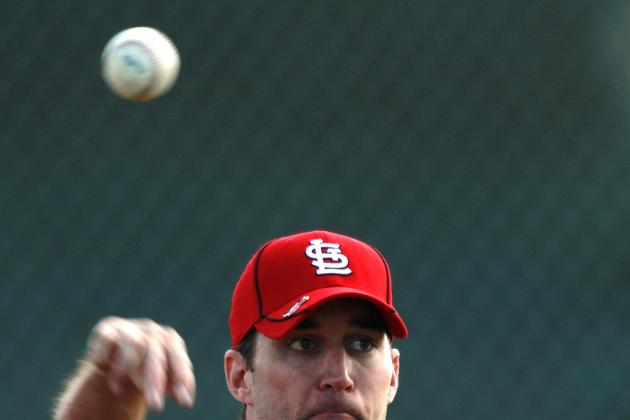 Marc Serota/Getty Images

We have come to take recovery from Tommy John surgery for granted, and that's okay. Adam Wainwright will be over 13 months clear of his operation when Opening Day 2012 comes, and should be more than ready.
The question, of course, is how long it will be until Adam Wainwright is Adam Wainwright again.
Wainwright famously throws an exceptional curveball; it is one of the game's most dominant pitches. For many, though, the feel for spinning the ball—and especially the confidence to do so, as it often requires a more violent torque of the forearm than other pitches—can be hard to recapture immediately. It would be unfair to expect Wainwright to return in 2012 pitching at the same level he had established prior to injury.
In 2009 and 2010, Wainwright posted a strikeout-to-walk ratio of 3.48. His ERA was a stellar 2.53 and he averaged 232 innings. He was a top-five NL starting pitcher. In 2012, though, he will be 30 years old, fresh off major surgery and pitching in a league that has added elite pitching talent.
He might well be top-20, but to expect top-10 performance would be too much. It might even drive new manager Mike Matheny to recklessly overuse Wainwright.
Oswalt should alleviate the pressure to do so. He is a solid third option, and should eat enough innings to keep the bullpen rested. By deepening the entire staff, his addition would lessen the need to rely too heavily on any one pitcher, especially Carpenter or Wainwright.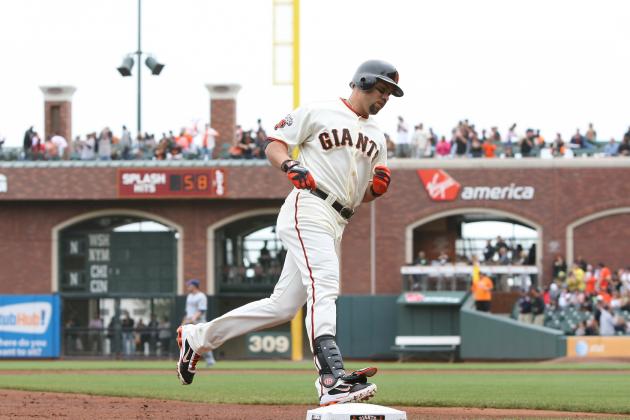 Tony Medina/Getty Images

After watching Tony La Russa, Dave Duncan and Albert Pujols depart following their World Series win, the Cardinals could easily have decided to rebuild. It may even have been—strictly speaking—the wiser course, though they are not wrong to follow this avenue.
This avenue, the one they have chosen, is more of an autobahn, really. It consists, so far, of having re-signed Rafael Furcal to play shortstop and acquiring Carlos Beltran to play right field; Lance Berkman will move in to first base post-Pujols. The Cardinals are going full-bore, going for broke. They have reinvested in old players instead of retooling.
That means the next two years or so will be critical.
Adding Oswalt would augment the team's standing in the NL Central, and in the National League, generally. It would make them more viable as co-favorites with the Cincinnati Reds, who spent the winter loading up themselves. It would also signify an even more solemn commitment to winning without Pujols, La Russa, Duncan, former executive Jeff Luhnow and Colby Rasmus.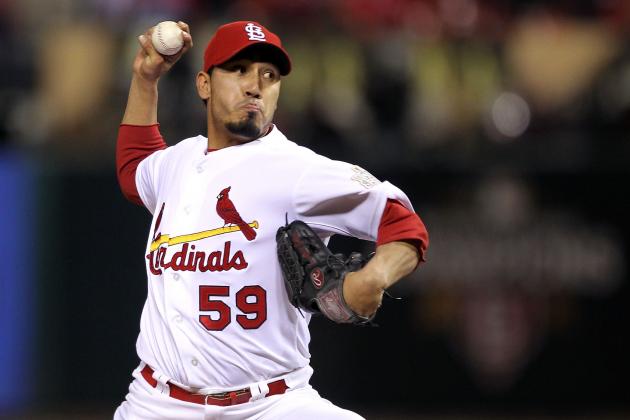 Ezra Shaw/Getty Images

The Cardinals have a wealth of very talented relievers in their bullpen. The only thing is, they might not.
The right-handed contingent of the Cardinals' bullpen—and that's everyone except Marc Rzepczynski—have combined for fewer than 800 career innings in relief. The rival Reds have more (and much better) in Ryan Madson and Nick Masset alone. The Cards' relief corps is not especially young or highly thought of, though most of them do throw hard and get ground balls.
Without Duncan around to work his magic on unclaimed arms, though, the Cards need some more beef for their bullpen. By signing Oswalt, they would open the door to:
Moving either Jake Westbrook or Kyle Lohse to the bullpen; or
Trading one of the two for a bona fide relief ace.
It may not seem like a need now, in the wake of the whole group having succeeded thoroughly during October 2011, but come April 2012, the Cards will need more talent and experience in that bullpen.
Signing Oswalt could pave the way.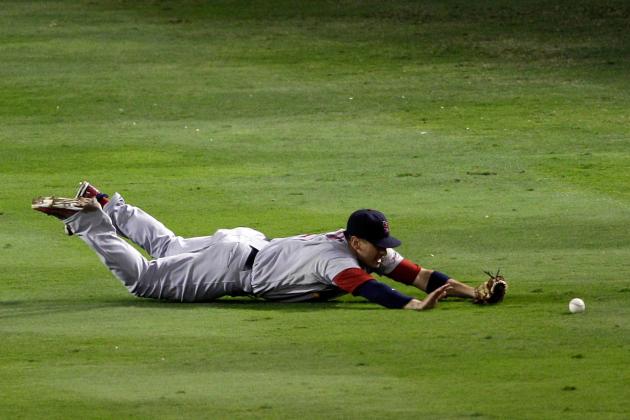 Rob Carr/Getty Images

Once great at their respective positions, Rafael Furcal and Carlos Beltran have become defensive liabilities. Beltran should be okay in right field, but if the team carries through with its plan to play him in center after Allen Craig returns to their lineup, things will get very ugly.
Craig also is not a good defender, even in a corner outfield spot. David Freese is a bad third baseman. The Cardinals hope Matt Holliday can stay healthy enough to use his athleticism in left field, but last season, he was noticeably slower out there.
A defense this poor can be overcome. The offense remains very potent, at least in theory, and and the pitching is fine. However, in order to avoid having the defense cost them games this season, the Cardinals need to find a starting pitcher who can strike out more batters than the ones currently at the back of their rotation.
Last season, Kyle Lohse and Jake Westbrook combined for over 370 innings pitched. However, they only managed 215 strikeouts. Zack Greinke, of the division-rival Brewers, pitched barely 170 innings, but struck out 201 batters.
The Cards don't need quite that level of strikeout production, but a pitcher who can miss more bats would help them greatly.
Oswalt's strikeout numbers tumbled in 2011, and still, he fanned nearly 16 percent of the batters he faced. Westbrook came in under 13 percent; Lohse eked out 14.3 percent.
It may be a small gain, but any gain matters when it comes to this team and having opponents not put the ball in play.