2012 MLB Season: 5 New Players Who Will Contribute for the Cleveland Indians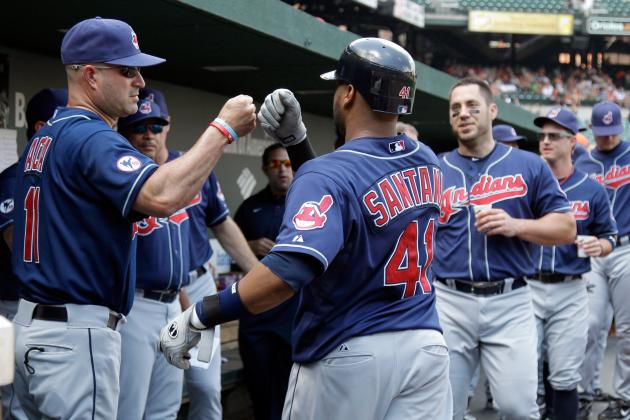 Rob Carr/Getty Images
Will the Tribe's minor additions enable them to compete in 2012?
It's no secret that the outlook of winning the 2012 AL Central looks bleak for the Cleveland Indians. The already-strong Detroit Tigers made one of the biggest splashes in free agency, signing first baseman Prince Fielder to an eye-popping nine year deal, worth $214 million.
The addition of the hefty slugger gives Detroit the best right-handed (Miguel Cabrera) and the best left-handed power hitters in the game. Yes, Miguel Cabrera is better than Albert Pujols at this stage of their respective careers.
With the reigning AL Cy Young/MVP Justin Verlander anchoring the rotation, and closer Jose Valverde coming off a perfect 49 for 49 in save situations last season, the task of supplanting the Tigers atop the AL Central seems daunting to say the least.
Surely, with Detroit wheeling and dealing, the Cleveland front office would make some gutsy moves of its own to match the enthusiasm of their division rivals, right?
Unfortunately (and somewhat unsurprisingly) that answer remains a defiant "no."
Tribe GM Chris Antonetti never made good on his potentially "surprising deal," and the front office made a series of underwhelming signings for a team with a supposed "two year window" to win the World Series. Alas, in spite of the grim outlook for the 2012 season, hope must spring eternal for the helplessly devoted Cleveland sports fans.
The following slideshow discusses players who will contribute for the Indians in 2012 who were either September call-ups or weren't on the ball club in 2011.
Begin Slideshow

»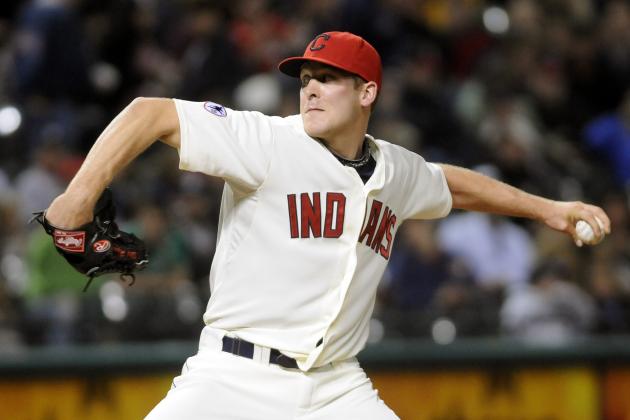 Jason Miller/Getty Images
Hagadone has great stuff, but must learn to control it.
I will say this right now: Nick Hagadone will be the Tribe's 2012 version of Vinnie Pestano.
Like Pestano in 2010, Hagadone got a September call-up in 2011, and showed mixed results in limited time. He looked effectively wild one minute, and potentially dominating the next. Regardless of whether or not the Indians are contenders at the trade deadline (or again, fallen into the chasm of irrelevancy), I wouldn't expect them to be carrying three left-handed relievers.
As the second piece in the Victor Martinez trade, I believe Hagadone will get a real shot this season to supplant either Raffy Perez or Tony Sipp as the second lefty out've the bullpen. Ideally, the Indians keep Sipp, as he's got better stuff than Raffy. Sipp, however, will likely be the one to go, as he'll be more highly sought after in a potential trade. A lefty duo of the crafty Perez and the hard-throwing Hagadone would still bode well for continued success from the Indians' pen.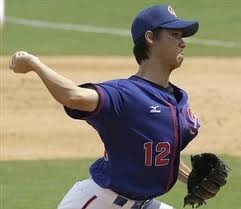 Could Lee crack the Tribe pen in 2012?
Another in-house solution to fill a potential hole in the bullpen is right-hander Chen Lee. The Taiwanese reliever has not only excelled, but improved at every level of his three-year minor league career. Last season, he allowed just three home runs, and went a combined 6-1 with a 2.40 ERA, 1.07 WHIP and 99 strikeouts in 71.1 innings pitched between AA Akron and AAA Columbus.
Lee could step in to assume the sixth/seventh inning role in the event Cleveland moves sidearmer Joe Smith. Furthermore, Lee could earn one of the final two bullpen spots as a non-roster invitee.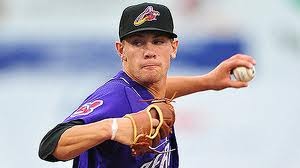 Barnes is one of the Indians' few left-handed pitching prospects.
Whether the front office wants to admit it publicly or not, the identity crisis surrounding the enigma formerly known as Fausto Carmona has undoubtedly left the Indians in a scramble to fill out their starting rotation.
Personally, I was very confident that #55 was bound for a bounce-back season as our rotation's third starter, good for an ERA around 4.00 with another 12 wins and close to 200 innings pitched. Those expectations are effectively slashed as Roberto currently finds himself on the restricted list.
For better or worse, I wouldn't count on him pitching for the Tribe again.
The void in the starting rotation left by the artist formerly known as Fausto was seemingly filled with the trade for former Minnesota Twins starter Kevin Slowey.
I couldn't be more against the trade.
Not only did the Indians give up one of their best relief prospects in Zach Putnam, but they essentially acquired another Josh Tomlin, at best. In 2007, the trade for Slowey might've inspired more optimism, but, in an exclusively right-handed rotation of sinkerballers, Slowey will not prove to be the answer.
At some point in 2012, either Slowey, Tomlin or Derek Lowe will tank, and the Tribe will be forced to insert another arm into the starting rotation.
Jeanmar Gomez looked respectable in his limited chances to start for Cleveland, but is nothing more than fifth starter material. Zach McAllister didn't inspire much confidence in his first few turns, and David Huff will sadly never turn the corner as an established starting pitcher in the majors. This was a guy who I once believed would turn into the next Cliff Lee, a redemption-seeking force in the Tribe rotation. Despite some improvement in 2011, the future isn't bright for the 27-year-old starter, who, with almost 50 career starts, sports a career ERA of 5.50 and a career WHIP of 1.57.
All of this leaves lefty Scott Barnes as the next starter in line to show what he can do for the Indians in 2012. Acquired in the Ryan Garko trade, Barnes is still only 24, and has four full years of minor league experience. He went a combined 8-4 with a 3.45 ERA, 1.22 WHIP and 107 strikeouts in 99 innings pitched between Akron and Columbus in 2011. Perhaps more than anything else, the fact that he's left-handed will grant him a look in the Tribe rotation.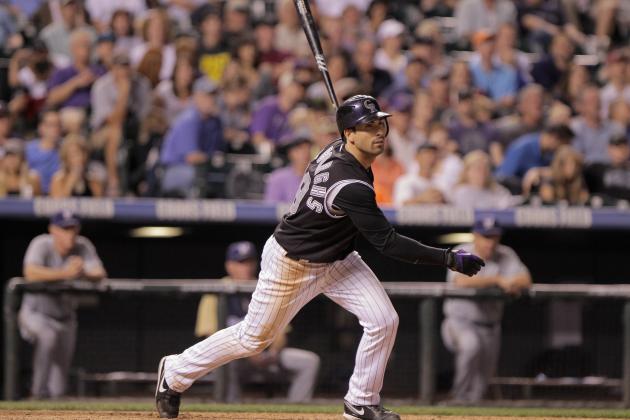 Doug Pensinger/Getty Images
Spilborgs projects as a fourth outfielder for the Tribe.
In a somewhat surprising move, the Tribe signed the former Colorado outfielder to a minor-league contract, even through they already had a plethora of fourth outfielder candidates. Like Shelley Duncan, Spilborghs is a bit of a late bloomer, who has made a career serving as the Rockies' fourth outfielder the past six seasons. For four of those six seasons, Spilborghs was a very productive player off the bench.
Over an average of 271 ABs a season from 2006-2010, Spiborghs hit .280 with a .353 OBP, 8 HR and 39 RBI, 40 R, and 56 SOs. In an average of 225 ABs, Shelley Duncan hit .246 with a .320 OBP, 11 HR and 42 RBI, 29 R and 66 SOs in his two seasons with the Tribe.
With such similar stats as bench players, what I believe will ultimately merit Spilborghs a look over Duncan is his versatility on defense. Spilborghs can play all three outfield positions. With all three starting Tribe outfielders spending significant time on the DL in 2011, versatility will be a huge advantage for Spilborghs, much as it was for Austin Kearns.
Here's to hoping Spilborghs can exceed Kearns' pitiful offensive contributions in 2011 and rediscover some of his old form. If the Tribe decides to go this route, they can always give Duncan a look as the everyday first baseman if they believe Matt LaPorta isn't the answer there.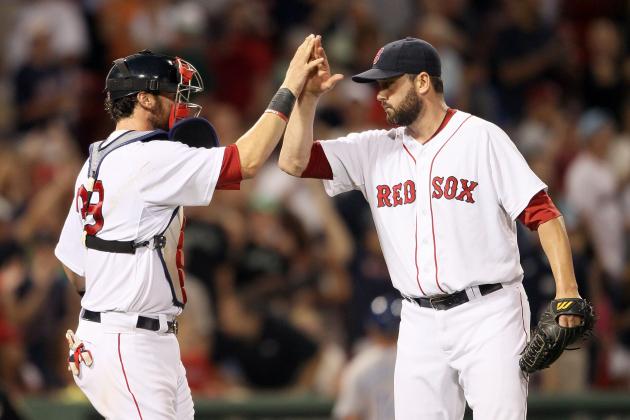 Elsa/Getty Images
Wheeler has some experience closing games.
Veteran Dan Wheeler has put together a respectable career pitching for the Mets, Astros, Rays and Red Sox. Since breaking into the big leagues full-time in 2003, Wheeler has compiled a 3.55 career ERA with a 1.14 WHIP in 527 games. Save for an abominable 2007 season, Wheeler has been as consistent as any late inning reliever in the league. He should fill out the remaining bullpen spot over Frank Hermann, leaving a very solid bullpen of Wheeler, Hagadone, Raffy Perez, Smith, Sipp, Pestano and Chris Perez.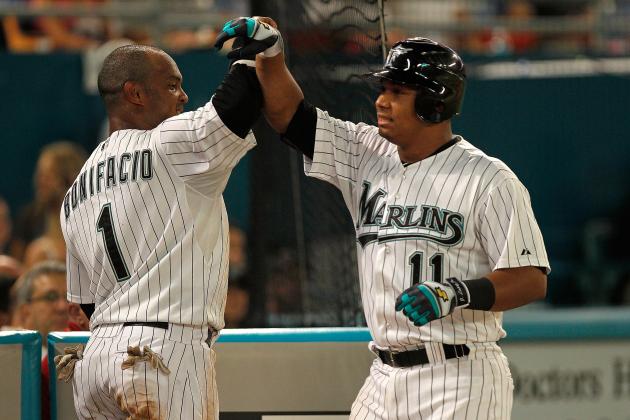 Mike Ehrmann/Getty Images
Jose Lopez could provide some pop, if given the opportunity.
In the quest to find more pop from the right side of the plate, the Tribe signed former Mariners second baseman Jose Lopez and traded for Padres outfielder Aaron Cunningham.
Despite an atrocious career on-base percentage, Lopez does have a history of demonstrated power, belting 25 homers in 2009. Lopez also provides some versatility on the infield, able to play any infield position except shortstop.
With Jason Donald and Jack Hannahan already occupying the reserve infield spots, however, it's unlikely Lopez will make the club. He could ultimately see some time if either Donald or Hannahan prove inept offensively or neither Duncan nor LaPorta can hold down the first base job.
The trade for Aaron Cunningham appears to be a deal banking on a change of scenery equating to new found production.
Cunningham had two-year stints with both Oakland and San Diego, but couldn't consistently establish himself in either setting. For a guy who supposedly hits left-handed pitching well, he's only hit .256 against lefties in his big league career. His career .290 OBP doesn't bode well for him earning a spot on the big league club out of Spring Training.
Fred Lewis is the last bubble player who could potentially make his mark with the Indians in 2012, although it would have to be due to injury to players in front of him. The versatility to play every outfield position should benefit Lewis defensively. His career .267 BA and .345 OBP are decent, but both have been in steady decline since 2008. Lewis does have speed and has had some success scoring runs, but he strikes out too much for a contact hitter. Ultimately, he looks like an older version of Michael Brantley.