College Basketball Recruiting: Where the Top Unsigned Players of 2012 Will Sign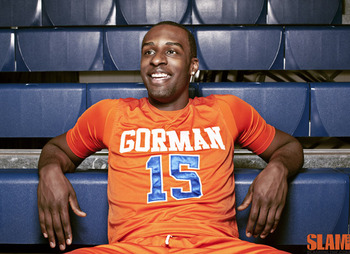 http://4.bp.blogspot.com/-9o6fwNvp4Pk/TlbkXAcTD2I/AAAAAAAAAjo/M-AUZSfPKV4/s1600/shabazz_one.jpg
The 2012 college basketball recruiting class has few elite recruits left, but these are the ten that will change the face of college basketball for the next four years.
John Calipari's Kentucky program is always prominent in recruiting, and they have had the best class in the nation every year he has been there. They are currently second behind Sean Miller's Arizona squad, but they are looking to change that as this list will demonstrate.
Other schools making noise on this list include Duke, UNLV and UCLA. Among others, these schools are pursuing multiple players on this list and I have them all landing at least one.
These recruits are vital for success in 2012 and these are the ten that we need to keep an eye on.
10. Savon Goodman (UCLA)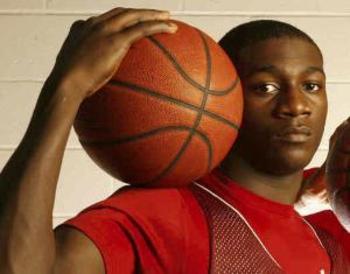 http://phillyhoops.files.wordpress.com/2009/01/savon.jpg?w=300&h=235
Position: SF
Class Rank: 97
Considering: UCLA, Kansas, Villanova, Kentucky, Kansas
Savon Goodman is a talented, hard-working small forward. He has good athleticism and is improving his perimeter game to match a great inside game. He is a smart player who knows how to cut and drive effectively and he will be a great addition to the UCLA Bruins.
Goodman previously committed to Villanova, but he decommitted in late-August. Now his recruitment is open but UCLA has the edge.
Suffering from LeBron James-syndrome, Goodman may join UCLA because he would like to keep playing with AAU teammate and friend Kyle Anderson, who ranks No. 3 in the class. Goodman had an unofficial visit to UCLA in 2011 and it came before his decommittment.
While there is a chance that he rejoins Villanova or goes to Kentucky because they could help his perimeter game, I see Goodman at UCLA.
9. Torian Graham (North Carolina State)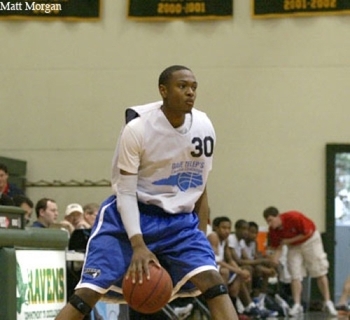 http://courtcred_uploads.s3.amazonaws.com/images/made/uploads/featured/tgraham_500_457.jpg
Position: SG
Class Rank: 80
Considering: North Carolina State, Florida State, Louisville, Villanova, Xavier
Torian Graham is a highly athletic shooting guard who has become a great scorer. He is developing his game nicely and I consider him to be grossly underrated. He now has deep range and is overcoming his tendency to turn the ball over because he plays so fast.
Graham has already committed to North Carolina State twice, but he has decommitted both times. However, the third time will be the charm and he will add to the Wolfpack's incredible recruiting class. He has the talent to push them to No. 2 in my rankings.
Graham does have a few schools on his list beside North Carolina State, but he apparently has next to no interest in any of them. As far as we know, he has NC State, then a gap, then a host of other schools. Look for Graham to play for the Wolfpack in November.
8. Winston Shepard (New Mexico)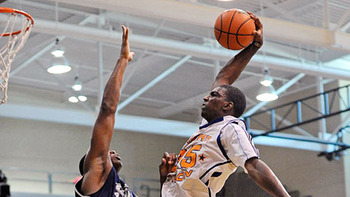 http://a.espncdn.com/photo/2011/0808/recruiting_shepard_winston_576_ms.jpg
Position: SF
Class Rank: 52
Considering: New Mexico, San Diego State, Oklahoma State, UNLV
Winston Shepard is a very aggressive and athletic small forward who drives well and is best in transition. However, he can also knock down mid-range jumpers easily and his 6'8" frame helps him shoot over smaller defenders.
After recently taking UTEP off his list, Shepard appears to be leaning toward New Mexico. They appear high on his list and his top two seem to be San Diego State and the Lobos.
New Mexico remains the only school he has visited to date, with that trip coming in mid-October. While SDSU has the better program in the conference and on the national stage, Shepard looks like he will be a Lobo come November.
7. Christopher Obekpa (St. John's)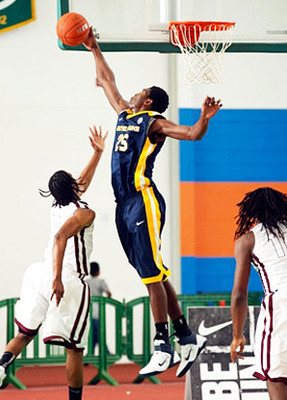 http://sportsillustrated.cnn.com/2011/writers/fivestar_basketball/10/25/new-york-preview/index.html
Position: C
Class Rank: 49
Considering: Connecticut, Cincinnati, Seton Hall, Georgia Tech, Providence, St. John's, Memphis
Christopher Obekpa is a long, athletic center. His 6'8" stature is not formidable, yet he can get up very well and he is one of the best shot-blockers in the class.
Obekpa proved that in front of St. John's Steve Lavin earlier this month. Lavin showed up for Obekpa's game against National Christian (Md.), a game that his team won 87-56. Obekpa was a huge part o the win, recording 11 points, 15 rebounds and no less than 20 blocks. Yeah, 20.
Lavin has seen just what this kid can do and there is no doubt that he is going to recruit him even harder than before. St. John's also gives Obekpa the chance to stay close to home and he will be a Johnny in 2012.
6. Ricardo Gathers (Baylor)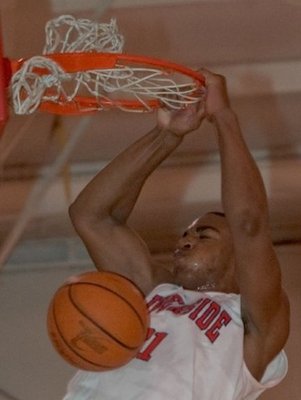 http://media.nola.com/nolaphotos/photo/-64045bc5318fef8b.jpg
Position: PF
Class Rank: 34
Considering: Baylor, Duke, Florida, St. John's, LSU
Ricardo Gathers is another high-energy player in the 2012 class, this time from the post. He will be looking to sand off the rough edges of his already talented game in the post, and to prepare for the NBA.
While he was once intrigued by playing with SG Archie Goodwin at Kentucky, Gathers has taken them off off his list. He once committed to St. John's before decommitting, but they are still high on his list.
GATHERS COMMITTED TO BAYLOR ON FEBRUARY 7.
5. Devonta Pollard (Texas)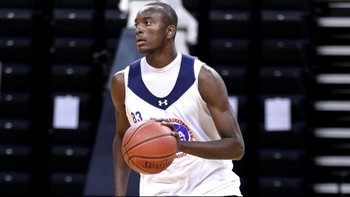 http://www.bet.com/content/betcom/news/sports/2011/07/18/top-high-school-recruit-gets-pulled-from-game-by-his-mom/_jcr_content/featuredMedia/newsitemimage.newsimage.dimg/071811-news-sports-devonta-pollard.jpg
Position: SF
Class Rank: 31
Considering: Alabama, Georgetown, Kentucky, Mississippi State, Missouri, Texas
Devonta Pollard is a highly underrated, athletic small forward who is actually one of the best players in the class. I see him being one of the best immediate-impact players in the nation next year and he should go to the NBA in a year or two.
He can play a different style every night and he is just as effective in all of them. He is truly a star, and I believe him and PG Gabe York to be the two hidden gems in this class.
Pollard apparently cut Kentucky from his list at one point, but there is still quite a buzz when the subject is brought up. I won't rule them out just yet, as that was over two months ago, but I wouldn't put them too high on his list.
There is no clear winner in the recruitment of Pollard as there is for other schools and he appears to be keeping most of his information private (or there really isn't much information at all).
I'm going to stick with Texas on this one, as I have said before. Texas and Kentucky both headed his list previously, and with Kentucky either faded or gone Texas appears to be the favorite. However, I would not be surprised to see him go to any of the schools on this list.
4. Tony Parker (UCLA)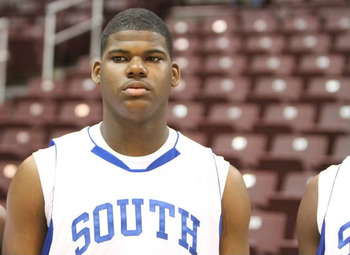 http://i574.photobucket.com/albums/ss189/PointguardUcom/all%20american%20championship/IMG_6859-1.jpg
Position: PF
Class Rank: 20
Considering: UCLA, Duke, Ohio State, Georgetown, Kansas, Memphis
Tony Parker is a talented big man with a huge body. His stamina was his biggest concern, but he has greatly improved on that and he is now an elite power forward. He can carve out space easily and impose his will on most opponents.
Kyle Anderson and Jordan Adams will be the most influential people in Parker's decision. They are his friends and AAU teammates for the Playaz and he would love to play with them in college.
Parker has played with them since he was little and he knows that he would have fun and improve well with those two still with him.
3. Amile Jefferson (Duke)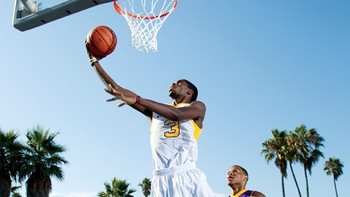 http://a.espncdn.com/photo/2011/1118/espnhs_amile_jefferson_576x324.jpg
Position: PF
Class Rank: 17
Considering: Duke, Connecticut, North Carolina State, Kentucky, Ohio State, Villanova
Amile Jefferson is a long, athletic power forward who is a good three point shot away from being a combo-forward. He may need to add more muscle, but he is going to be a great player for a few years in college.
After hearing little to nothing from Duke for over a year, Jefferson is back on their radar. He has loved the program since he attended Countdown to Craziness in his sophomore year and he's loving Duke's recent push for him.
I see Duke getting Jefferson, but I wouldn't be surprised to see him go somewhere else either.
2. Anthony Bennett (Kentucky)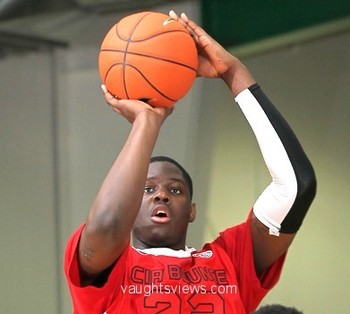 http://vaughtsviews.com/wp-content/uploads/2012/01/Anthony_Bennett_624x351.jpg
Position: PF
Class Rank: 6
Considering: Florida, Kentucky, Washington, Oregon, UNLV
Anthony Bennett is the best power forward in the 2012 class. can play inside or out, with a dominating nature in the paint and the ability to nail three-pointers. He is a terrific rebounder and he has good athleticism.
John Calipari is clearly trying to round out his 2012 recruiting class with a power forward, as he is recruiting the three best available. Power forward is the main position he is missing, and with Terrence Jones presumably going to the NBA Bennett would be a good replacement.
Bennett has UK high on his list and he will be a Wildcat in college.
1. Shabazz Muhammad (UNLV)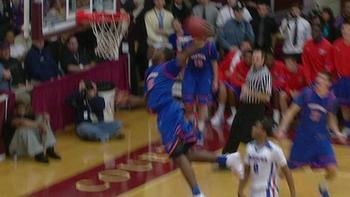 http://a.espncdn.com/media/motion/2012/0116/dm_120116_hs_shabazz_muhammad.jpg
Position: SF
Class Rank: 1
Considering: UNLV, Duke, Kentucky
Shabazz Muhammad is the best player in the 2012 class and possibly the best high schooler in the country. He is a great slasher with good range who I would compare to a LeBron James-type player.
Muhammad's recruitment has been a crazy merry-go-round between three schools. I have personally picked one of the three since his recruitment began, but this is the first time I am picking UNLV.
The Rebels are building a great program thanks to recruiting. With Khem Birch transferring to them they are sparking national interest from high schoolers across the country.
UNLV is a very prestigious program and many west-coast recruits know them to be a hotspot. With a great city backing them, UNLV is the best program to many recruits out west, and Muhammad has grown up in Las Vegas, sucking in that atmosphere.
Muhammad will be their biggest splash yet, however, and they could be contending for a national championship in a few years if they continue to bring in talent like this.
Muhammad's recruiting is always changing, but if he made a decision today I think it would be UNLV.
Keep Reading