WWE Royal Rumble 2012: Complete Card, Live Stream, Predictions, Rumors and More
January 28, 2012

Gallo Images/Getty Images
With the 25th Royal Rumble just hours away from taking over St. Louis, Missouri, the excitement and anticipation over the event is growing to unfathomable proportions.
The card features two Championship matches, a one-on-one matchup between Kane and John Cena and finally the epic 30-man Royal Rumble. The winner of the Rumble will then go on to headline WrestleMania 28 in Miami.
Whoever you are pulling for in the big event, this is guaranteed to be a wild ride that leaves no one disappointed.
Where: Scottrade Center, St. Louis, MO
When: Sunday, January 29, 8 p.m. ET
Watch: Pay-Per-View
Live Streaming: WWE.com has PPV for $44.95
Complete Card
30-Man Royal Rumble Match
John Cena vs. Kane
World Heavyweight Champion Daniel Bryan vs. Big Show vs. Mark Henry (Triple Threat Steel Cage Match)
WWE Champion CM Punk vs. Dolph Ziggler (Special Guest Referee John Laurinaitis)
Royal Rumble Preview and Prediction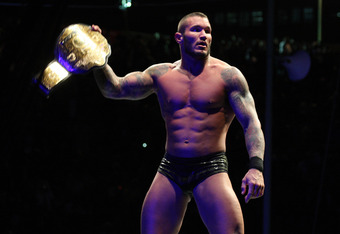 Gallo Images/Getty Images
What is there to say about a match that has 30 participants entering at timed intervals that hasn't already been said by the synchronized countdown of anticipation that has happened for 25 straight years?
While WrestleMania steals most of the WWE thunder, the Royal Rumble is my favorite show of the year because it exposes the WWE's plans for the upcoming year.
Like clockwork, the WWE uses the Rumble to put over a younger star that they feel is ready, or use it as a return to glory for an older star on a last leg. Whatever the WWE uses it for this year, it's sure to be as memorable as all the rest.
My personal opinion is that since the event is taking place in St. Louis, the hometown of Randy Orton, and the WWE superstar hasn't had gold in awhile, it may be time for a RKO Rumble win.
What They're Saying
Chris Jericho took to twitter to say the same thing he said on Raw:
While Y2J is obviously going to be there, Kevin Nash will not be there, according to his Twitter account. We can now rejoice.
Another superstar that could possibly be there is ESPN host and wrestling guru Robert Flores, who teases pulling the ultimate doubly duty: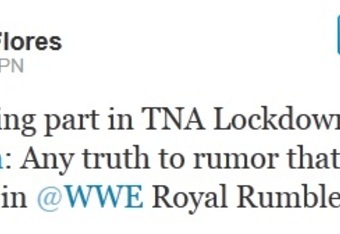 Bleacher Report Featured Columnist Justin Welton makes his bold prediction for the big event: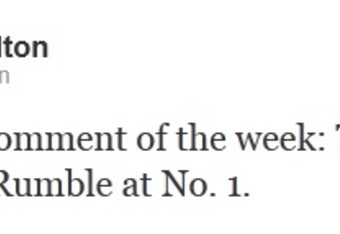 Undercard Match to Watch: CM Punk vs. Dolph Ziggler
While there are great matches throughout this PPV, there is no more important to the IWC than the Punk vs. Ziggler match.
It is still unclear who Punk will be feuding with leading into WrestleMania, but this is the show that we will figure it out. Depending on who gets involved with this match, we will know if Punk is destined to meet Y2J, Triple H or another unnamed superstar.
While this match is filled with storylines and plot twists from here to eternity, this is going to be the best wrestling match of the night by far. Both men have the capability to but on a five-star match and they will do so in front of a huge Royal Rumble audience.
Check back for more on World Wrestling Entertainment as it comes, and check out Bleacher Report's WWE Page to get your fill of all things wrestling. For more on WWE/TNA, check out Ring Rust Radio for all of the hot topics.