ONE Fighting Championship 'Battle of Heroes': Breaking Down the Main Card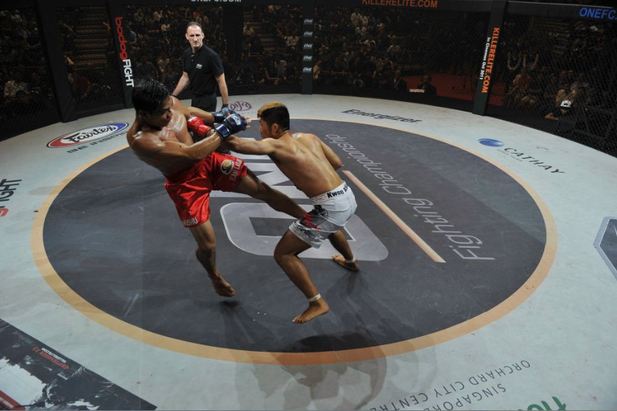 The ONE Fighting Championship cage is coming to Jakarta next month for a show at the BritAma Arena on Feb. 11. The main card consists of five fights featuring mainly Asian mixed martial artists with a couple of big international names thrown in for good measure.
The first fight of the night is likely to grab the headlines with Rolles Gracie looking to secure the sixth submission win of his career against the man mountain that is Bob Sapp.
However, for many, this will be no more than a sideshow with four more very competitive matchups between some of the best prospects in the region.
There are two Koreans on the card with Soo Chul Kim up against CFC Champion Gustavo Falciroli, and Bae Young Kwon taking on URCC Champion Honorio Banario. Combat Sambo Champion Rustam Khabilov faces BJJ Champion Rodrigo Ribeiro, while Muay Thai champion Ole Laursen meets Japan's Felipe Enomoto in the main event.
Here is a fight-by-fight breakdown of the main card of the second installment of Asia's most prestigious mixed martial arts event, ONE Fighting Championship 'Battle of Heroes.'
Begin Slideshow

»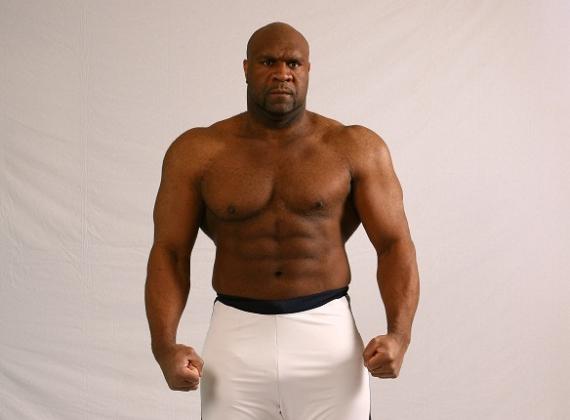 Bob 'The Beast' Sapp is a big man, 350 pounds at the last count, whose mere size will pose problems for absolutely any fighter in the heavyweight division.
Rolles Gracie will be giving away around 100 pounds come fight night, but what the third-degree BJJ black belt might be giving away in weight, he more than makes up for in submission skills.
The only loss of Gracie's career to date came on his UFC debut, when injury prevented him from preparing properly to face Joey Beltran. Since then, he has gone back to doing what he does best, choking opponents out in the opening round.
Stylistically, if you were going to pick an opponent to beat Gracie, you would probably want a stand up specialist with knockout power, and Sapp certainly meets that criteria. He is a former K-1 champion who has only seen the second round once in his career.
Realistically, this fight ends in one of two ways: either Gracie wins by submission or Sapp triumphs with a spectacular KO.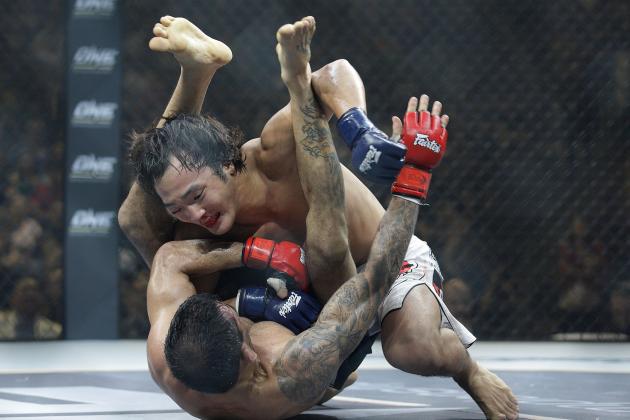 Suhaimi Abdullah/Getty Images

Soo Chul Kim is the sole survivor from the first ONE Fighting Championship card. He put in a spirited performance, going three rounds with BJJ world champion Leandro Issa before dropping a close decision, and his reward is a quick return to action.
The bad news for the Korean is that his next opponent will be just as tough, Gustavo Falciroli is the reigning Cage Fighting Championships bantamweight champion and a second-degree BJJ black belt. He is one of the most recognizable fighters on the Australian scene and is much more experienced than Kim.
At only 20 years of age, Kim is a very exciting prospect who showed outstanding submission defence in the fight with Issa. He will want to use his sharp stand up to try to hurt Falciroli but might struggle to put away an opponent whose only career losses have come by way of decision.
There is no doubt that Falciroli will be the favourite, but Kim is nothing if not tenacious and is improving rapidly with every fight, so it would be a mistake to write him off altogether.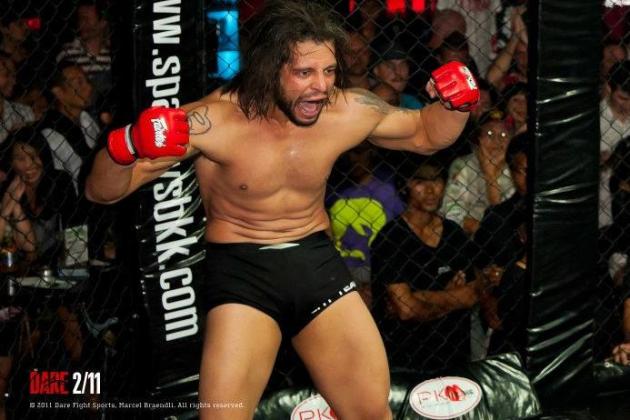 Rustam Khabilov is a Combat Sambo world champion and M-1 veteran who has a 12-1 professional record, with his only loss coming by way of split decision.
His opponent is a decorated grappler who holds a second-degree BJJ black belt, and both men have plenty of experience of competing in their native countries.
Khabilov has competed almost exclusively in Russia and is rated as one of the top prospects there in any weight class. Ribeiro's record might not be as good, but he has been fighting on the Brazilian scene, which is one of the most competitive in the world.
An interesting sub plot to this fight is that Ribeiro trains with Evolve MMA, which is widely regarded as the top team in Asia, whereas Khabilov is currently a part of Jackson's Submission Fighting which is one of the most reputable training facilities in the US.
Tactics could play a big part because both men have very different skillsets. Khabilov has some devastating slams which can knock a man out cold, but Ribiero is very dangerous off his back and likes to look for armbars or chokes.
This could be a career-defining moment for both fighters and they both bring so much experience into the cage that it might just go the distance.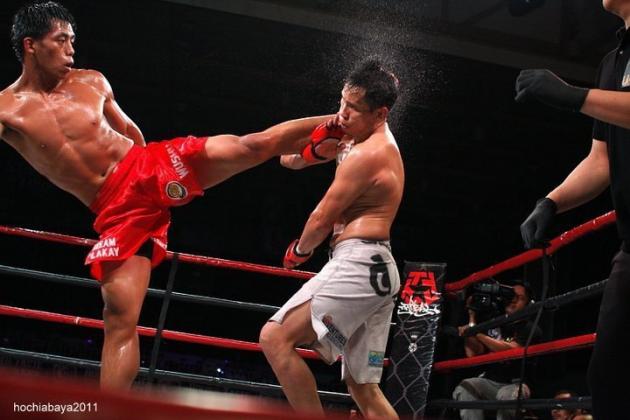 This is one of the most eagerly anticipated matchups of the entire card. Honorio Banario is the reigning URCC Featherweight champion and will be dropping down to featherweight for the first time.
He will also be up against the most accomplished opponent he has ever faced in experienced Korean Bae Young Kwon.

The Korean is coming off a big win against Brian Choi at Road FC and brings some serious punching power and Judo skills into the cage. Banario is a part of Team Lakay and trains alongside the top fighters in the Philippines such as Eduard Folayang, Kevin Belingon and Roy Docyogen.
The Filipino has a Wushu background so expect explosive takedowns and some unconventional striking from a distinctive sideways stance. He also trains at altitude in Baguio which seems to give fighters exceptional stamina.
Kwon will be looking to make his mark on the ONE FC featherweight division, but Banario has never been beaten yet and this should be a close, competitive contest.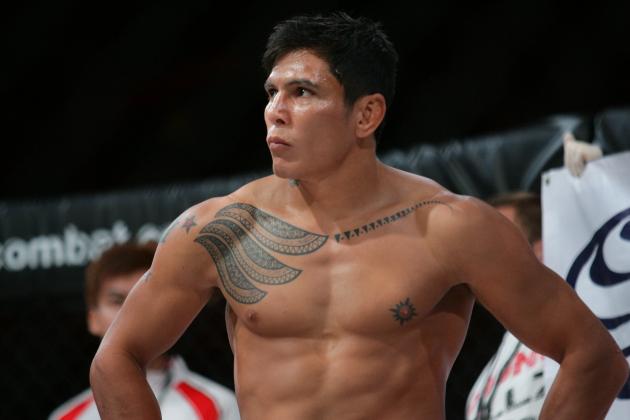 Ole Laursen has been out of action for over a year and will be looking to make it a comeback to remember.
Standing in his way is a Japanese fighter who has faced top quality opposition on the European scene and knows a win in the main event of ONE Fighting Championship would be the greatest accomplishment of his career to date.

Although Laursen, who was born in the Philippines but grew up in Scandinavia, has a strong stand up background, he is surprisingly well-rounded.
The temptation would be to look at some of the fighters he had faced in his K-1 career such as Buakaw Por Pramuk and Masato and assume he is uncomfortable on the ground, but this would be a mistake.

Laursen submitted a BJJ purple belt from Brazil fighting at Martial Combat in 2010 and is far from one-dimensional. His opponent, Enomoto, has a diverse background in boxing and BJJ and has been much more active in recent months.
After such as long time away from the cage, Laursen has it all to prove, but if he can keep the fight standing, his striking skills should give him the edge.