EPL: Selecting a Team of Teams from the First Half of the Season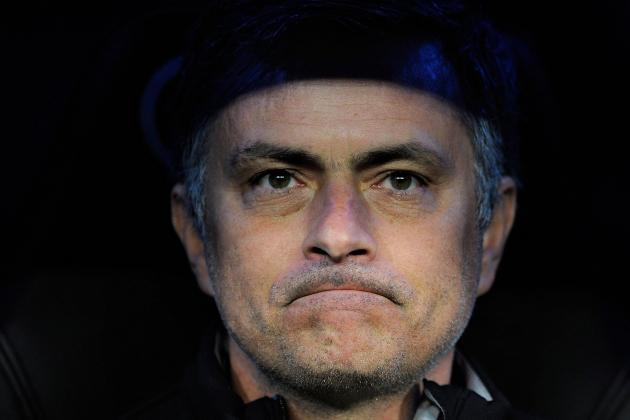 Denis Doyle/Getty Images
Hmm! Let's think carefully about this!
All the debates surrounding the January transfer window are now out of the way, so as the first half of the English Premiership draws to a close, it might be interesting to pencil in players usually selected by the top clubs for Premiership duties for a "Team of Teams."
In my analysis, I have chosen to "play" 4-3-3, although it must be noted that some clubs will normally play 4-4-2 or 4-2-3-1. So some license has been taken.
And I wondered who Jose Mourinho might choose?
Begin Slideshow

»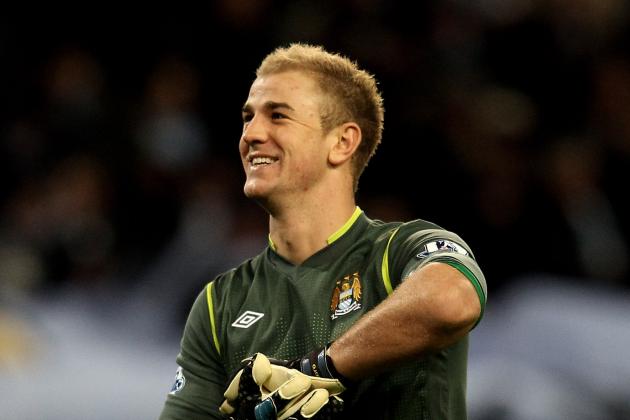 Clive Mason/Getty Images

Look at any list of the world's top custodians and you will find Petr Cech's name, but Joe Hart has been outstanding this term and may get the nod.
Jose Reina is also world-class.
Wojciech Szczesny looks a find, but David De Gea seems physically too light to cope in the Premiership.
My ratings on form would be:
Hart (City)
Cech (Chelsea)
Reina (Liverpool)
Szczesny (Arsenal)
Friedel (Spurs)
De Gea (United)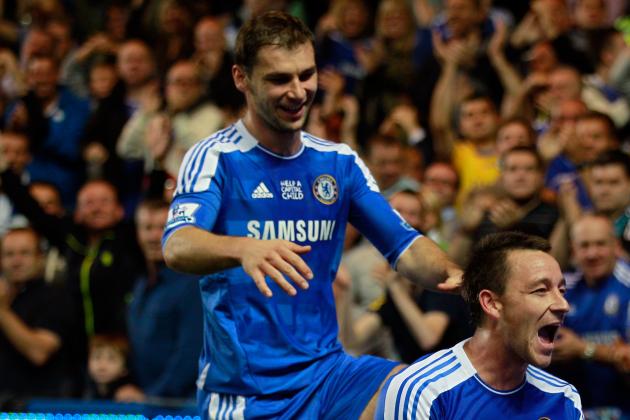 Paul Gilham/Getty Images

Glen Johnson is a wonderful attacking player from the back, as we know to our cost, but now has real competition for the national right-back spot from Micah Richards and Kyle Walker.
Alex Song, out injured, has been a big miss for the Gunners, and they will want him back soon. But it is Branislav Ivanović, with more than 50 international caps to his name, who is the pick for me.
Ivanović was selected in this position for the Premier League 2009-10, testament to the fact that the 27-year-old Serbian can play this role.
My ratings:
Ivanović (Chelsea)
Johnson (Liverpool)
Song (Arsenal)
Walker (Spurs)
Richards (City)
Smalling (United)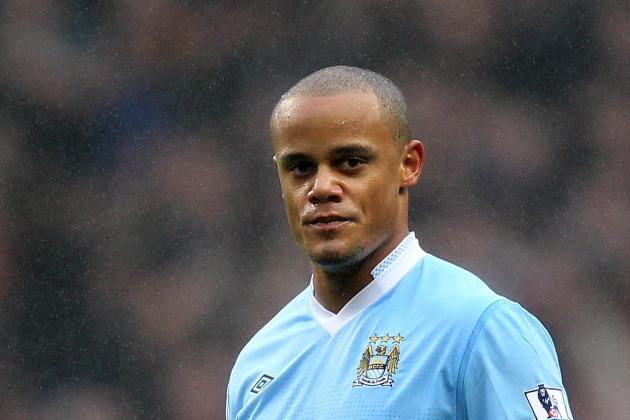 Alex Livesey/Getty Images

Vincent Kompany has become one of the very best in his position, rivaling Gerard Pique at Barca.
A player I like is Thomas Vermaelen at Arsenal, a great spot by Arsene Wenger.
David Luiz must still prove that he can bring some discipline to the position and now has Gary Cahill to spur him on.
My ratings:
Kompany (City)
Vermaelen (Arsenal)
Ferdinand (United)
Agger (Liverpool)
Luiz (Chelsea)
Kaboul (Spurs)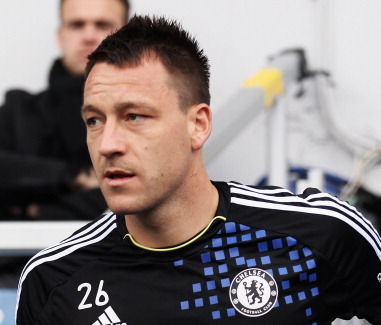 Ian Walton/Getty Images

Despite criticism about his pace, or perhaps lack of it, John Terry remains one of the best in the European game and is a great leader on the pitch. I cannot see England entering the Euros in the summer without him at the helm, although Joleoyn Lescott is a much-improved player.
If Wenger did well to spot Vermaelen, he hardly demonstrated a good nose for talent by bringing in Per Mertesacker.
And why SAF continues with Evans defeats me. I have not included Nemanja Vidic as he is now out for the season.
My ratings:
Terry (Chelsea)
Lescott (City)
Gallas (Spurs)
Skrtel (Liverpool)
Mertesacker (Arsenal)
Evans (United)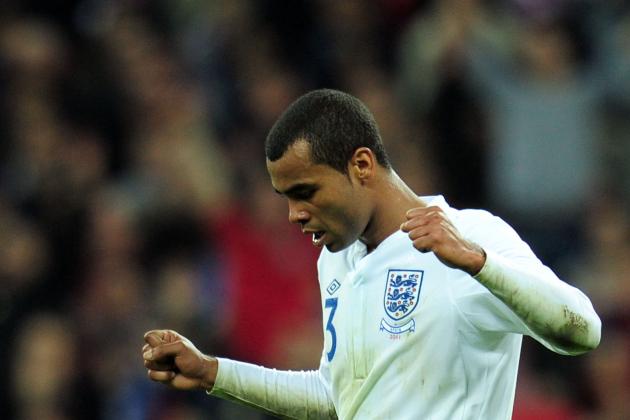 Shaun Botterill/Getty Images

Arguably the best left back in the world wears Royal Blue, and there cannot be a Chelsea fan who does not thank Jose for his relentless pursuit of Ashley Cole.
Undoubtedly, Patrice Evra is close behind.
For me, Gael Clichy is not in the same class. Aleksandar Kolorov is better.
Benoit Assou-Ekotto is an underrated full back.
My ratings:
Cole (Chelsea)
Evra (United)
Kolorov (City)
Assou-Ekotto (Spurs)
Enrique (Liverpool)
Santos (Arsenal)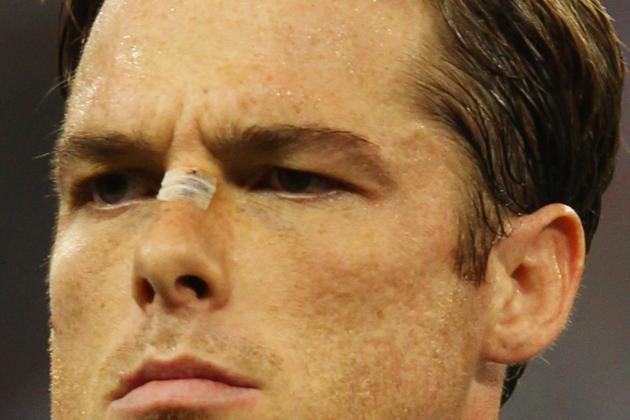 Alex Livesey/Getty Images

With United playing Phil Jones in front of the back four, a strange decision for me, each club has terrific talent in this department.
I rate Scotty Parker highly and believe that he has made all the difference at Spurs. Chelsea might have done well to bring him back.
Song is a hard man to ignore, too.
Oriol Romeu is beginning to show why AVB preferred to spend money on the young Catalan, although Raul Mereilles appears to be playing in this position, too.
City play with two holding midfielders, but although Ya-Ya Toure is a beast of a man, Gareth Barry is the constant choice in this role.
I have not included Lucas Leiva of Liverpool as he is now out for the season.
My ratings:
Parker (Spurs)
Barry (City)
Song (Arsenal)
Jones (United)
Romeu (Chelsea)
Spearing (Liverpool)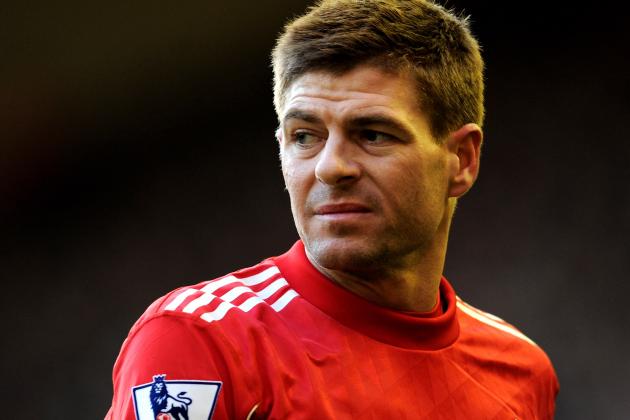 Michael Regan/Getty Images

Rafael Van der Vaart has scored important goals this season. So has Ramires, who still cannot find his way back into the Brazil team, which is strange.
Samir Nasri does not get as many games at City as we might have expected, perhaps because Mancini-like Jose at Madrid prefers to play 4-2-3-1.
A huge mention to the great Paul Scholes proving once more that if you are super talented, age is not the massive barrier many believe it to be, as Giggs, the iconic Sir Stanley Mathews and our own Frank Lampard have shown, too.
But Steven Gerrard, now back from injury, is still the player most fans would want in their team.
My ratings:
Gerrard (Liverpool)
Van der Vaart (Spurs)
Scholes (United)
Ramires (Chelsea)
Nasri (City)
Ramsey (Arsenal)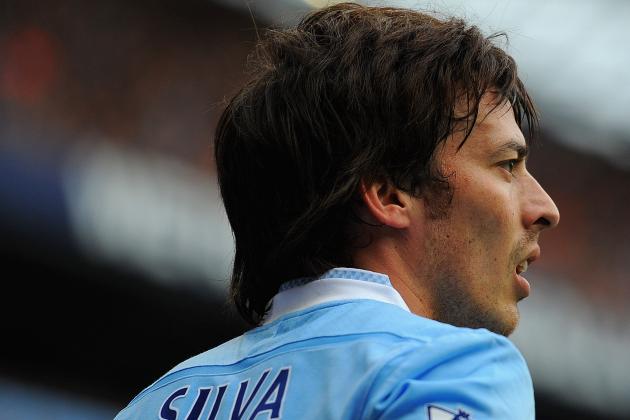 Michael Regan/Getty Images

Luka Modric pulls the strings for Spurs and is certainly a class act, although if Chelsea did indeed bid £40 million for him, I would have wondered if the animals had taken over the zoo!
Wenger did well to prise Mikel Arteta from Everton after Fabregas departed.
But the midfielder of season so far perhaps must surely be David Silva.
And for any Doubting Thomas still amongst you, Super Frank still outscores them all!
My ratings:
Silva (City)
Modric (Spurs)
Lampard (Chelsea)
Arteta (Arsenal)
Carrick (United)
Adam (Liverpool)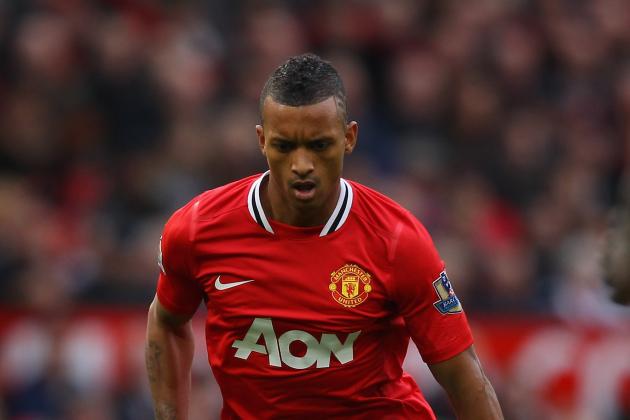 Alex Livesey/Getty Images

With Theo Walcott, Aaron Lennon and Stewart Downing inconsistent in the first half and Adam Johnson spending too much time on the bench, you might argue that our own Dannie Sturridge is now first choice in the England pecking order.
For me, Nani is still the class act, and to be fair, Valencia is not far away.
My ratings:
Nani (United)
Sturridge (Chelsea)
Walcott (Arsenal)
Johnson (City)
Lennon (Spurs)
Downing (Liverpool)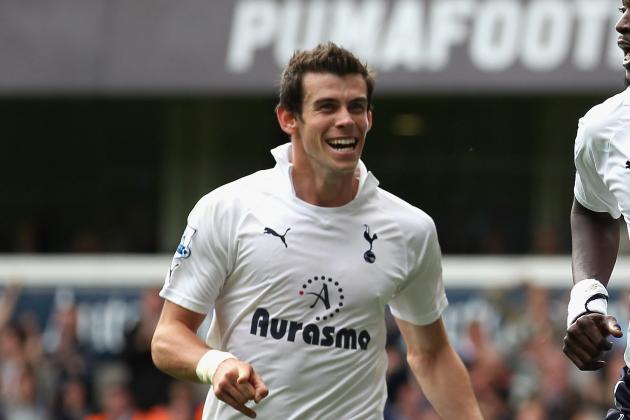 Clive Rose/Getty Images

There was a time when I thought Andrey Arshavin might come to Chelsea. So pleased he didn't!
Juan Mata is earning his corn in this position for the Blues, although I still prefer him in a free role behind striker(s).
But I guess everyone would want Gareth Bale in his or her team just as, five years ago, Ryan Giggs would have been a shoe-in.
My ratings:
Bale (Spurs)
Mata (Chelsea)
Young (United)
Milner (City)
Bellamy (Liverpool)
Arshavin (Arsenal)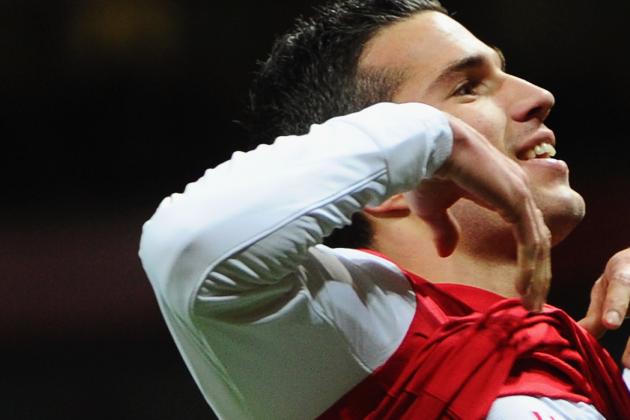 Mike Hewitt/Getty Images

Robin Van Persie is a man on fire. Even the excellent Arguero or England's finest, Wayne Rooney, can't keep pace.
Sadly, our own duo don't compare on form, one reason why we are struggling this season. I still argue that playing 4-3-3 might suit Didier Drogba, but it does not suit Fernando Torres. I feel that he has been held back by the refusal of the manager to look at other formations.
My ratings:
Van Persie (Arsenal)
Arguero (City)
Rooney (United)
Suarez (Liverpool)
Adebayor (Spurs)
Drogba/Torres (Chelsea)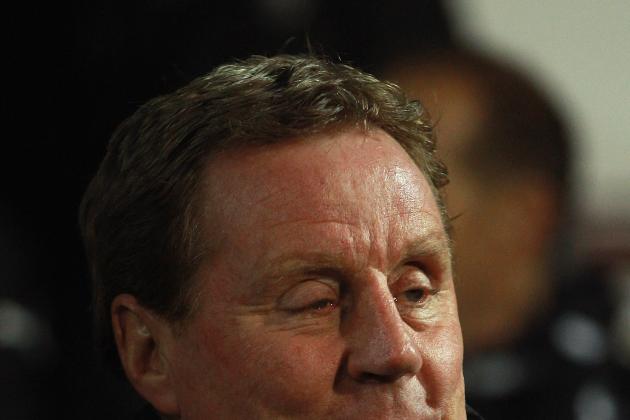 Richard Heathcote/Getty Images

Given that all clubs considered have great squads, you might say that the log does not lie. So who might manage our Team of Teams? My vote goes to Harry Redknapp for the great job he is doing at Spurs.
King Kenny, who perhaps does not have quite the same talent available to him, has also done great things for Liverpool. Wenger has not had a blinder but, sadly, I rate AVB down, as he has shown himself to be tactically naive during the first half this season.
Rednapp (Spurs)
Dalgiesh (Liverpool)
Mancini (City)
Ferguson (United)
Wenger (Arsenal)
Villas-Boas (Chelsea)
So, in my Team of Teams, City has three representatives as have Chelsea, Spurs have two, United and Arsenal one each. A team that has Hart, Ivanović, Kompany, Terry, Cole, Parker, Gerrard, Silva, Nani, Van Persie and Bale would be hard to beat and great to watch.
Of course, Jose may have selected a different XI, so might you. But if there is a serious side to this bit of fun, it might be this: Which of the current Blues squad, not selected above, are in the same class? And importantly, where do we need to play catch up in the summer?
And if Jose is to leave Madrid in the summer, can Chelsea afford not to bring him ''home?''
Your thoughts?