Clash of the Texans: Galveston Pirates Line Up San Antonio Scorpions Friendly
January 28, 2012

It's a week that seems to just be getting better and better for the Pirates. Today we can joyously announce that, after some frantic discussions, a pre-NPSL season friendly match has been arranged with South Texas NASL side the San Antonio Scorpions.
After yesterday's announcement of our partnership with sporting kit supplier Admiral, this tie against the Scorpions shows the advancements our club have made in recent times. And it proves that the Pirates are building a reputation in the Texas soccer fraternity that will only grow.
As the Pirates prepare for the NPSL season to start in May, this will be the biggest match to date for the players and the club. It may also be the sternest test they face this year.
The Scorpions themselves are preparing for the start of their inaugural NASL season. Having only formed in 2010, they have big plans for the future, including a 6,100 seat stadium at the STAR soccer complex that will hopefully be completed by 2013.
Their own preseason will likely to be littered with matches against MLS sides to make sure they are fit and ready for their opening match away against the Atlanta Silverbacks on April 7th.
This match against the Pirates will also be a test for them to prepare for that first all-important competitive match.
Galveston Pirate coach Brendan Keyes said, "This is great news for us. This week just keeps getting better and better for the club. Maybe I should buy a lottery ticket for the weekend!
"It shows our ambition that we want to play against the best the state has to offer. We don't want to rest on our laurels and stay still. We want to grow and build a soccer community and franchise that the whole area can get behind and be proud of."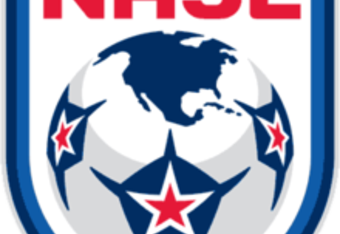 Speaking with a giddiness normally seen in seven-year-olds talking about Santa Claus, he continued, "We are preparing for the NPSL. We have Texas State cup matches to play. We will be playing in the US Open Cup. We just qualified for the last 16 in the Houston Memorial Cup
"We have a great chance of promotion to the Premier League in the HFA league we currently participate in. We signed a five-year deal with soccer apparel supplier Admiral yesterday and now this. It's brilliant. That's why I love this game and why I do it."
"The talks went fast and before I knew it, San Antonio agreed to play us," said the coach.
"It's been a furious day trying to arrange the details and I am over the moon that the Scorpions have been kind enough to fit us into their busy schedule of preseason matches." he said.
The match is to be played at the STAR soccer complex in San Antonio on Friday, March 9th with an 8pm kickoff.
"We understand that it's quite a journey for our supporters to travel, and if any come along to help support us, it would be a great boost for us, but the fact we have the tie at all is boost enough for all involved at the club," Keyes said.
"The players are buzzing for this game now, and if playing for a place in the NPSL team wasn't enough incentive to play well week in week out, this match will add an extra sting in their tail to show their worth."
Friday 9th, March 2012, 8 p.m. Kickoff
Unless otherwise noted, all quotes were obtained first-hand.