Top 5 Oakland A's Players Who Got Better After They Were Traded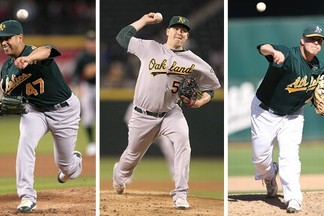 Getty Images
If your name is Andrew Bailey, Trevor Cahill, Gio Gonzalez or Ryan Sweeney you have just been traded from the Oakland Athletics. It's not you. It's us. The Oakland Athletics appear to have a policy that states if you become a fan favorite, we ship you right off.
Don't worry guys. Lucky for you, we have complied a list of the Top 5 A's that got better AFTER they left Oakland.
Begin Slideshow

»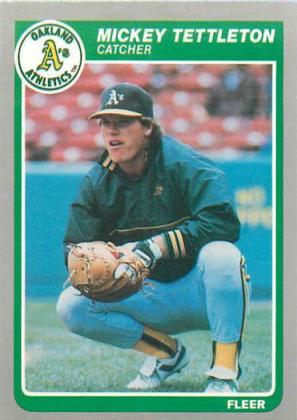 In four years in Oakland, Mickey achieved a .221 BA, 22 HR and 81 RBI. In March of 1988, the A's released him during spring training, and a few months later he signed with the Orioles' AAA affiliate. What happened next?
Tettleton was elected to the All-Star game, and had a .258 BA, hit 26 HR & 65 RBI. The Orioles also went from last to second in the AL East. After only three years in Baltimore he had almost double the amount of RBI and hits he had in Oakland, and hit 30 more home runs.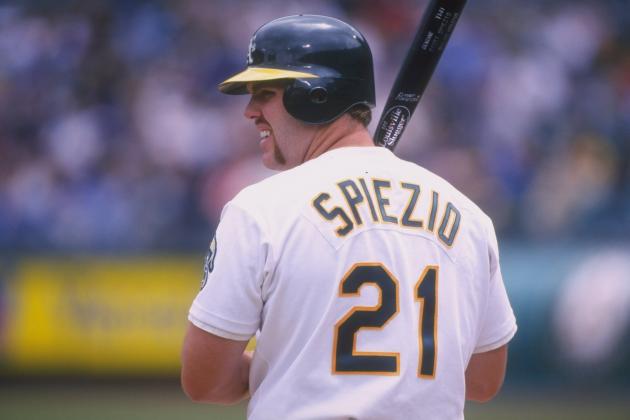 Otto Greule Jr/Getty Images

Scott played four years in Oakland ('96 – '99) and four in Anaheim ('00 – '04). However, in Anaheim, he played in 632 more games and garnered 169 more hits and 112 more RBI. In his 3rd season with the Angels, he had a remarkable .807 OPS and 140 hits that season.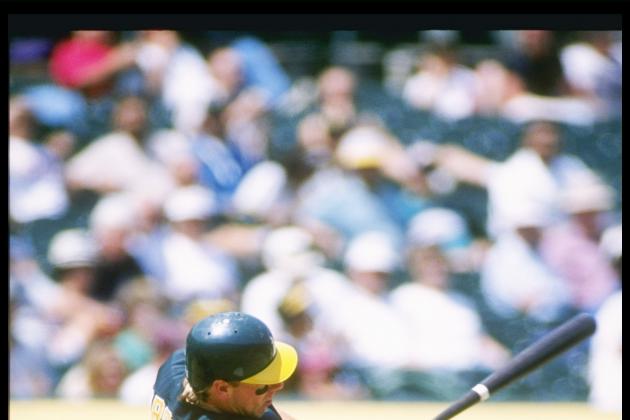 Stephen Dunn/Getty Images

Brosius reached his prime with the A's in 1996, his 6th season with the A's. He hit 22 home runs, had an average of over .300 & 71 RBI. In 1997, the A's traded him to the Yankees for Kenny Rogers. Naturally, in 1998, he had one of the best seasons of his career.
As a member of the Yankees, Scott hit .300, had 98 RBI & 159 hits. In that same year, he was named to the All-Star team and not only did his Yankees win a World Series, but he also won the World Series MVP award.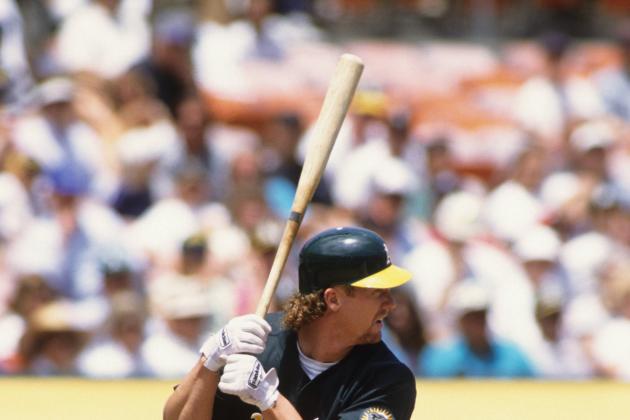 Otto Greule Jr/Getty Images

No intro necessary here. While in Oakland for 12 years, McGwire was a nine-time All-Star, a Rookie of the Year and a two-time Silver Slugger. However, in only five years in St. Louis, he was a three-time All-Star, finished in the top five of MVP voting for two consecutive years and was awarded a Silver Slugger award.
He also hit 220 home runs while in St. Louis. That's 60 percent of his total home runs in Oakland, in only 41 percent of the time. Allegations aside, McGwire's move to St. Louis was one of his best moves ever.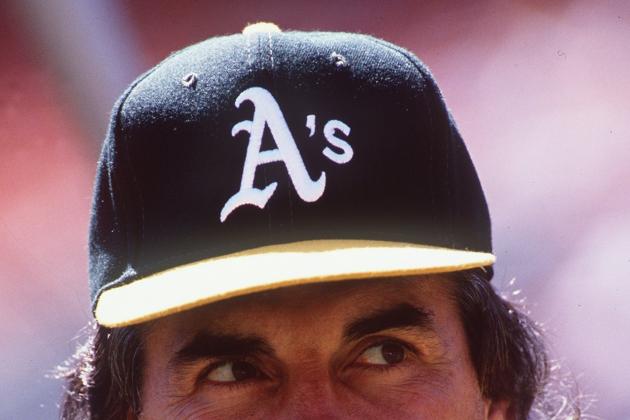 Otto Greule Jr/Getty Images

After leading the A's to the World Series in 1989, and over 100 wins in 1990, the A's continued to drop their win total (The A's wouldn't break 100 until 2001). LaRussa left in 1996 and he took the Cardinals from a 62-81 team in '95 to 88-74 in '96. He continued to lead them until 2011, where he ended up leading the Cardinals to 1408 wins, three pennants and two World Series.