2012 NHL All-Star Game: Power-Ranking Each Player in Ottawa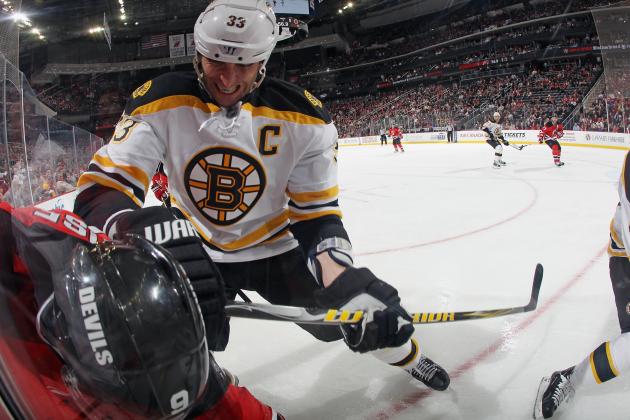 Bruce Bennett/Getty Images

All-Star weekend is an amazing weekend of the best talent in the NHL. Guys come together and get to play with some players that they usually play against.
It's hard to power-rank the best of the best of the NHL, but here we go.
No disrespect intended to any of these players as they have proven throughout the season that they are the stars of the NHL.
Rookies will not be included on this list.
Begin Slideshow

»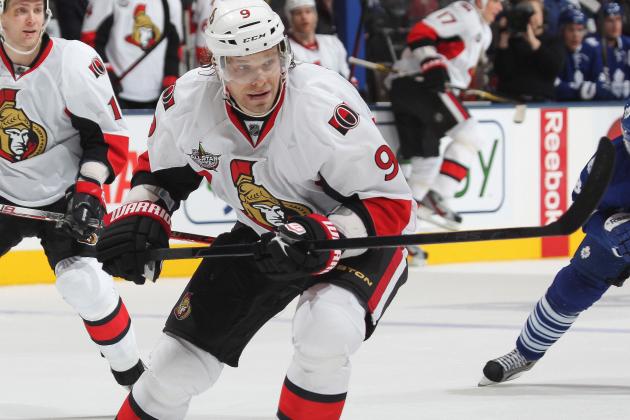 Claus Andersen/Getty Images

Only because of the disparity in his goals and assists numbers (23 goals, 9 assists) does Michalek get here.
He's still having a fantastic season and deserves his selection.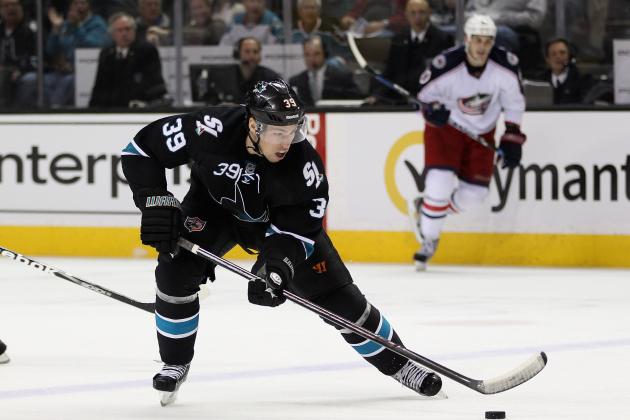 Ezra Shaw/Getty Images

Logan Couture has had a solid season for the Sharks, scoring 21 goals up to this point.
He was the last pick in the fantasy draft, but he handled it very well and is excited and deserving to be a part of the All-Star Game.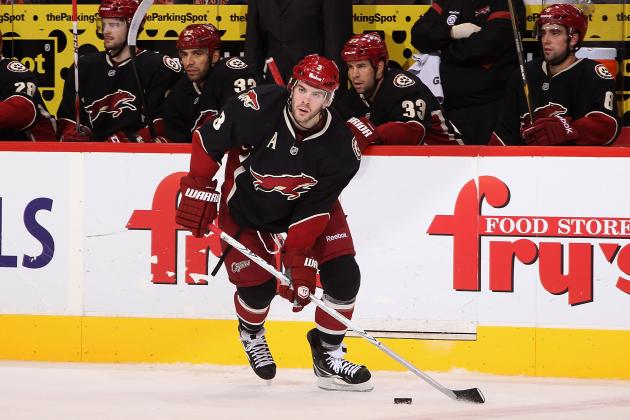 Christian Petersen/Getty Images

Yandle had an amazing season last year when he scored 59 points for the Coyotes.
His numbers haven't been as impressive this season but the production is definitely still there.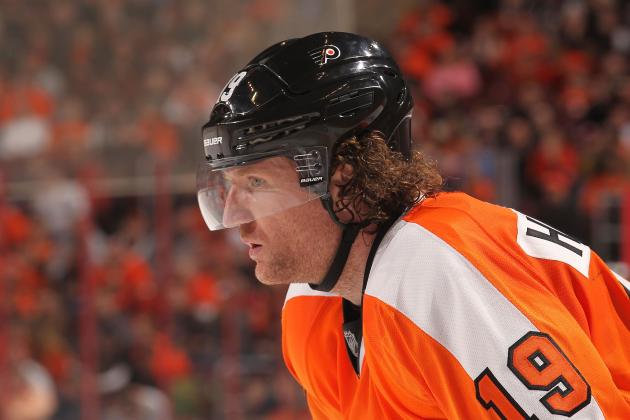 Nick Laham/Getty Images

Hartnell was a late addition to the game but has put up numbers that have definitely earned him his selection.
His 25 goals and 19 assists are pretty good, especially considering 25 goals is his previous career best.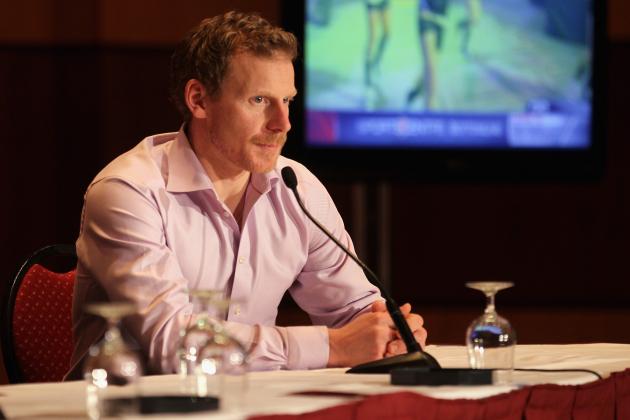 Bruce Bennett/Getty Images

Daniel Alfredsson is one of the classiest guys around and has managed to be a consistent player for his team for many years.
It's nice to see him rewarded as an All-Star captain, even if it was just because Ottawa is hosting the game.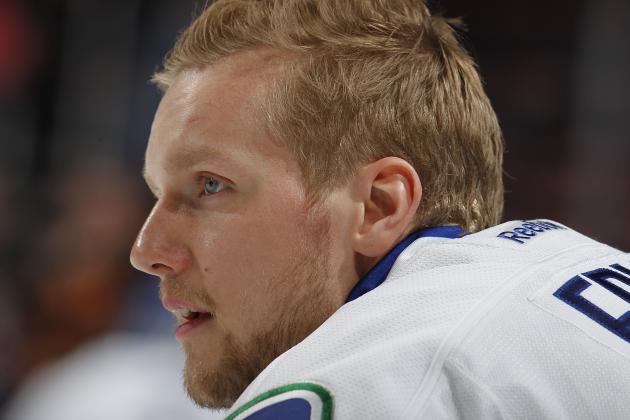 Joel Auerbach/Getty Images

Alex Edler doesn't get a lot of coverage out of Vancouver due to the presence of several other superstars on the team.
Edler, however, has had a fantastic year and has earned his All-Star selection.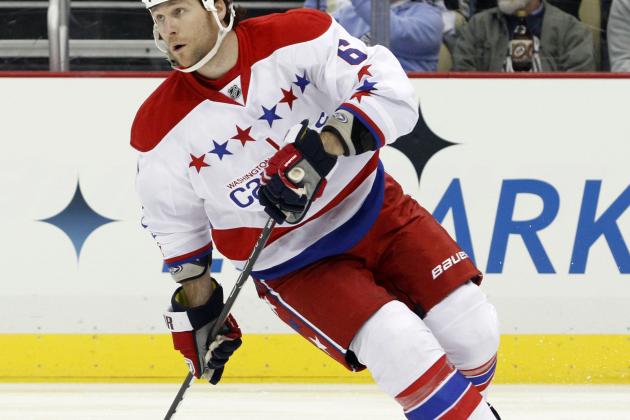 Justin K. Aller/Getty Images

Wideman is having a great year and may even break his personal best in goal scoring this season with the Capitals.
He has also given Washington very solid production from the blue line this season.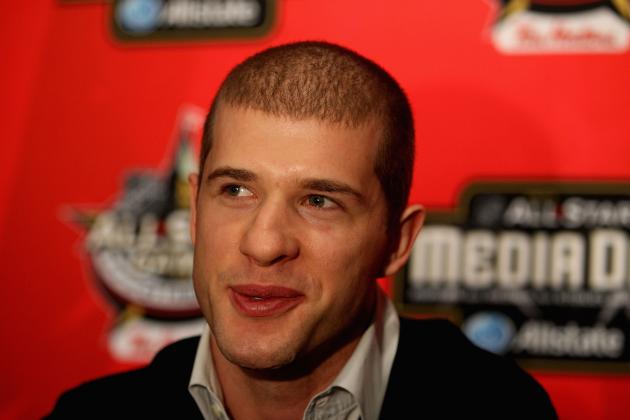 Christian Petersen/Getty Images

Pominville has been a bright spot in a disastrous situation out in Buffalo.
His 17 goals and 30 assists put him on pace for one of his better years in the league from a production standpoint.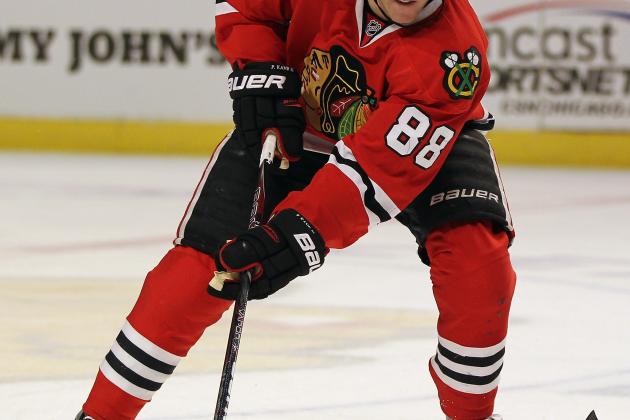 Jonathan Daniel/Getty Images

Kane has been in a bit of a funk lately, but still has 41 points.
He has such an amazing skill and seems to be a part of several jaw-dropping plays year in and year out.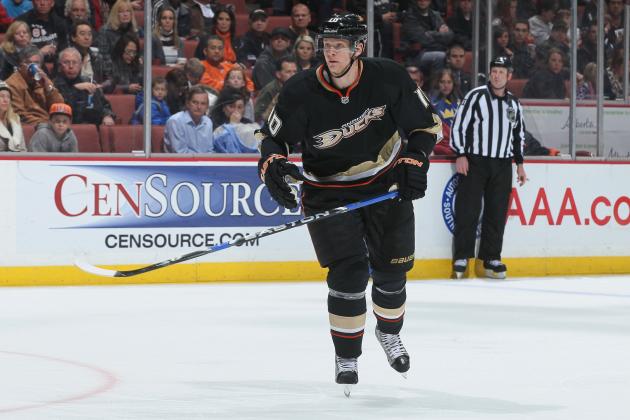 Victor Decolongon/Getty Images

Last year's MVP got off to a bit of a slow start this season but has started to come on as of late.
Perry is probably the best power forward in the league at this point.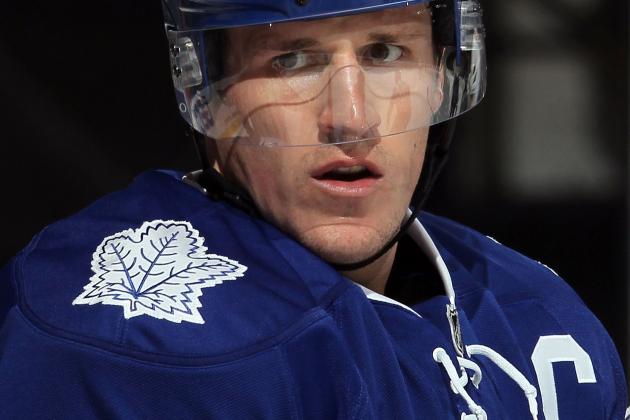 Jim McIsaac/Getty Images

Phaneuf was voted as the most overrated player in the league by the players in the NHL, but I don't think that's totally fair.
Phaneuf isn't the same player he was when he came into the league.
Phaneuf was a big-time goal scorer when he burst into the league with Calgary, and now he's an effective shutdown guy.
He's playing very well for his team in Toronto and has earned another All-Star birth.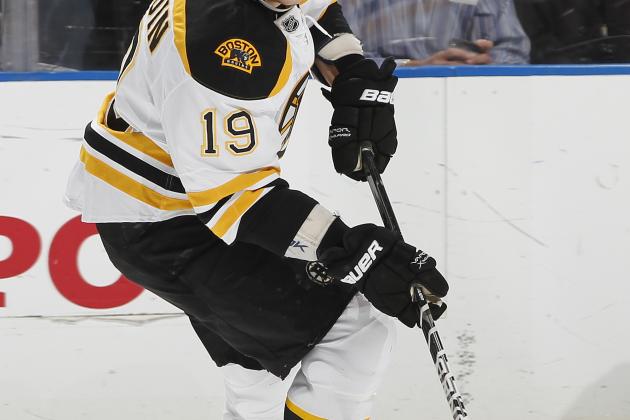 Joel Auerbach/Getty Images

Seguin has burst onto the NHL scene and has been a huge part of Boston's surge this season.
His stellar second year has given us a picture of what his career is going to be like, and there will be many more All-Star games in his future.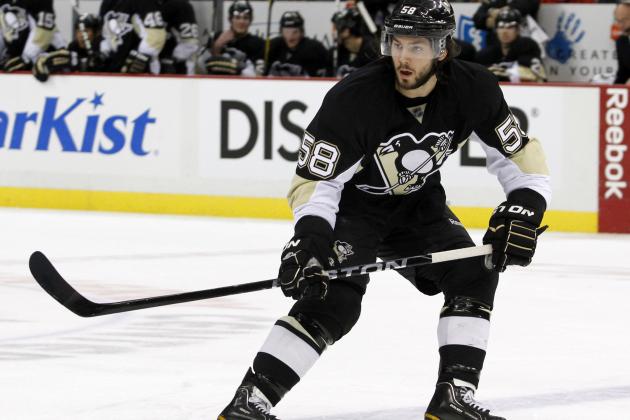 Justin K. Aller/Getty Images

Letang had a hot start to the season but cooled a bit as things progressed.
He's still been playing at a high level and has been a big help for his team.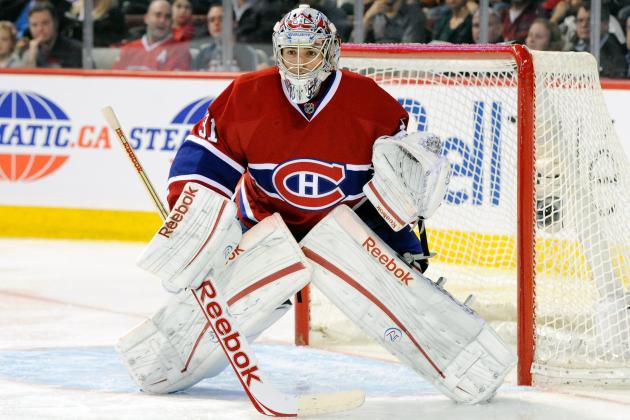 Richard Wolowicz/Getty Images

Despite Montreal's lackluster season, Carey Price has continued to be effective.
It's hard to win a ton of games without the support in front of you, and Price has still managed to put up decent numbers.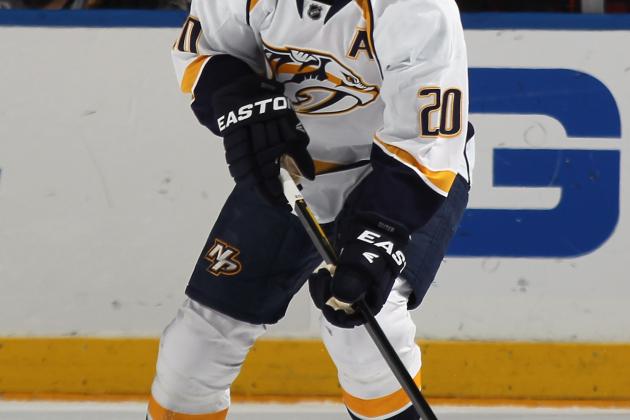 Bruce Bennett/Getty Images

Suter is having a great year and is becoming one of the top defenders in the league.
The early part of this year's playoff run may be interesting as he could be traded by the deadline.
Only time will tell, though.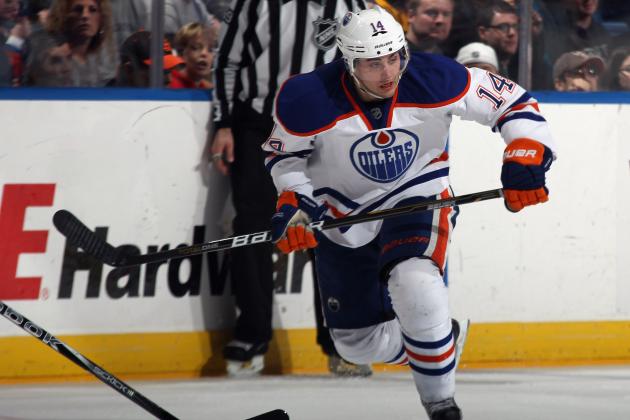 Bruce Bennett/Getty Images

Eberle is having an impressive season in only his second year in the league.
He's already surpassed his point total from last season and is going to continue to blossom into a young star.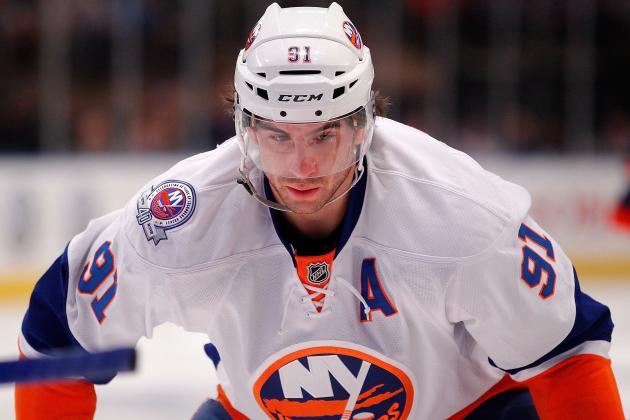 Paul Bereswill/Getty Images

John Tavares is having a great year for a team that is under-performing yet again.
Hopefully the Islanders will be able to turn things around soon, and Tavares will be a huge part of it when they do.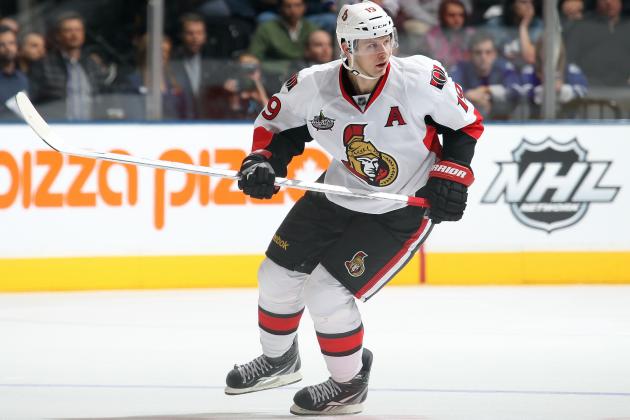 Claus Andersen/Getty Images

Spezza is having a fantastic year and is leading the Senators in their unexpected push to the playoffs.
What a leader he is turning out to be.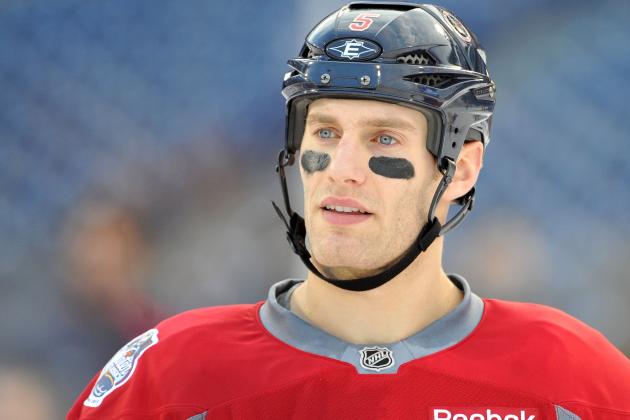 Christopher Pasatieri/Getty Images

Girardi is having quite a season for the Rangers.
I'm sure some Rangers fans would have him higher on this list, but there's no shame in being in this spot on a list with the league's most talented players.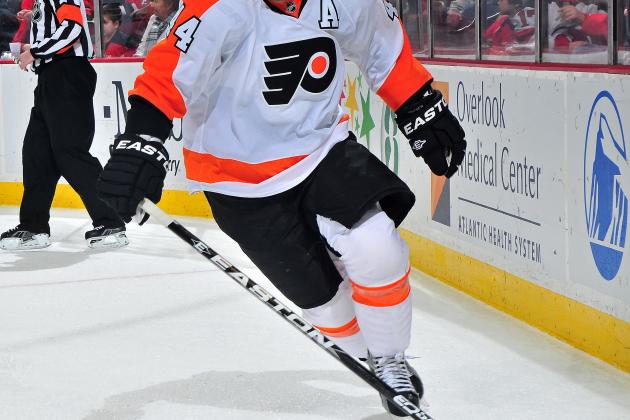 Norman Y. Lono/Getty Images

Timonen is having an underrated year as he has had to take a a larger role on the team in the absence of Chris Pronger on the blue line.
It's good that he is getting some recognition for the large role that he has played for the Flyers this year.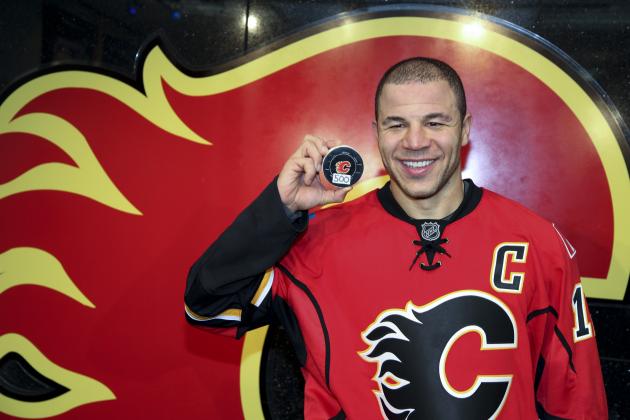 Mike Ridewood/Getty Images

Jarome Iginla has been one of the most consistent players of his time, and he is easily one of the best leaders.
Iginla is a perennial All-Star and has earned that distinction throughout his career.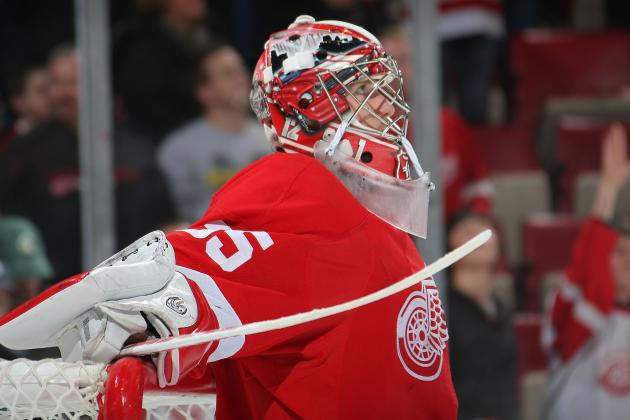 Dave Sandford/Getty Images

It's hard to put Howard here, but it's just an example of how great all these players are.
Howard is leading the NHL in wins and is benefiting from an extremely solid veteran team in front of him.
Could this be the year that Howard leads the Wings past the second round?
Ronald Martinez/Getty Images

Jamie Benn has been fantastic this season and has made the departure of Brad Richards somewhat bearable in Dallas.
Benn is playing just a few days after having his appendix removed. A great show of fortitude from a guy who is having a break-out campaign.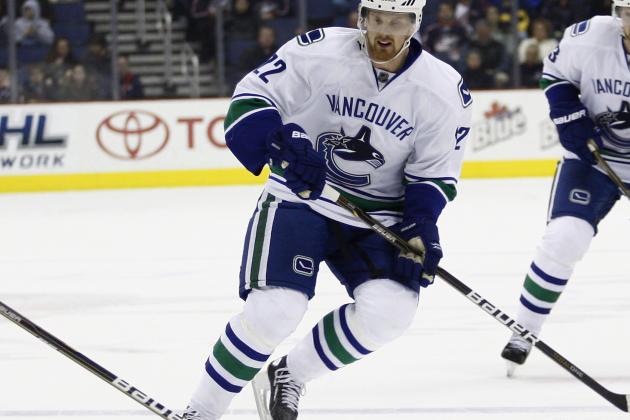 John Grieshop/Getty Images

It's hard to put Daniel Sedin this low as he is having another very good year.
He is a tremendous player with tremendous skills.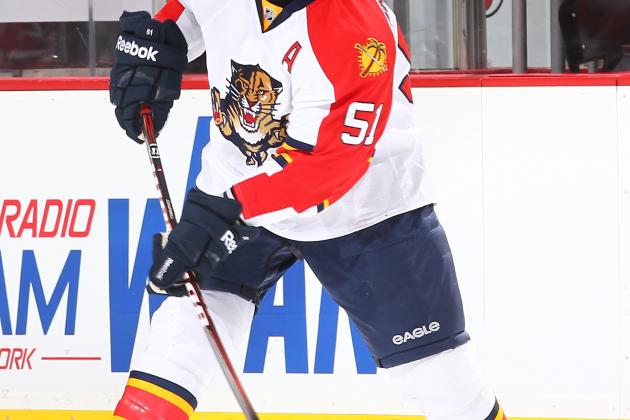 Al Bello/Getty Images

Campbell is second in the NHL amongst defensemen in scoring. He has been a huge part of the unexpected success of the Panthers this season.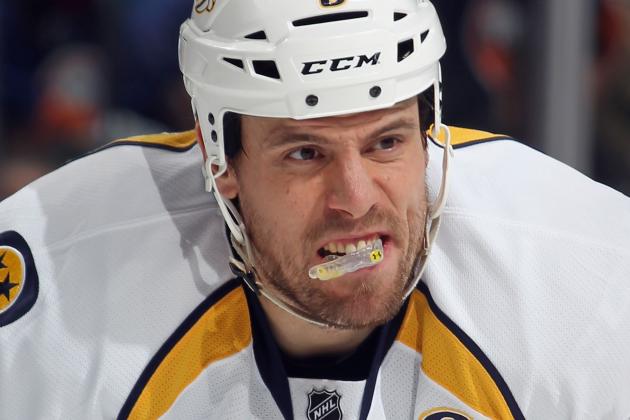 Bruce Bennett/Getty Images

Shea Weber is a beast that does everything for the Predators.
Currently leading his team in scoring from the blue line, Weber might be the most valuable player for his team even though he doesn't stand a chance to win the Hart.
Will this be the year Weber wins the hardest shot?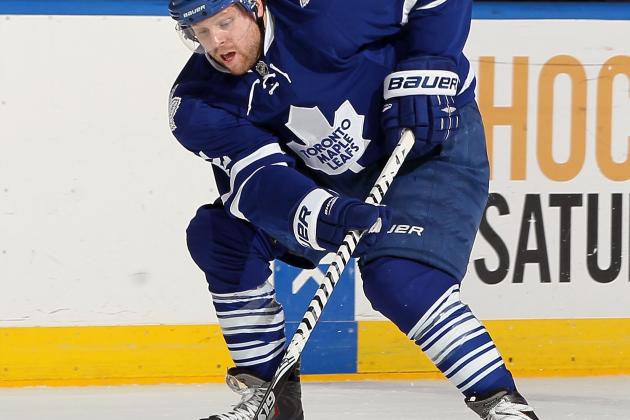 Jim McIsaac/Getty Images

Kessel must have been very motivated by being the last selection in the 2011 NHL All-Star Game, because the way he has been scoring this season would make anybody foolish to take him last.
Kessel is a great scorer who has complemented Joffrey Lupul fantastically and has benefited from his presence just as much.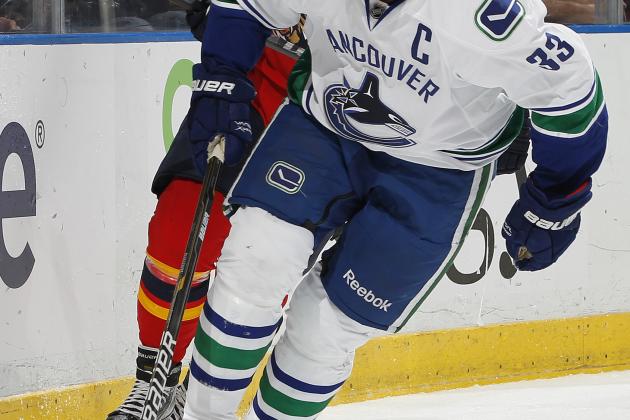 Joel Auerbach/Getty Images

Henrik Sedin is having another very good year and is on pace to lead the NHL in assists again.
He's a very valuable player among some talented younger players who are breaking out in front of him.
There's no doubt that he's still among the best of the best.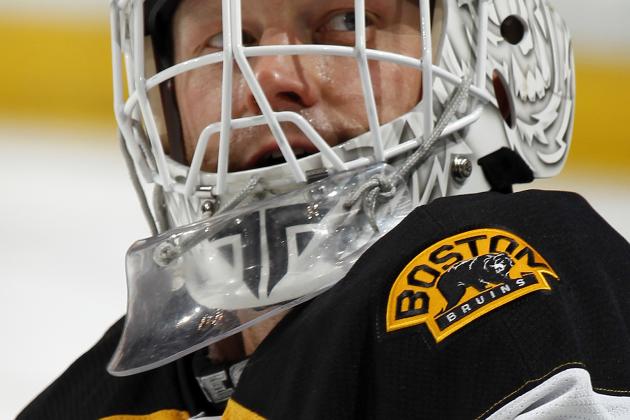 Joel Auerbach/Getty Images

One of the better stories in professional sports, Tim Thomas has proven that he is one of the best in the business.
Thomas deserved the Conn Smythe and Vezina last year and is putting up numbers this year that players just don't typically do in back-to-back seasons.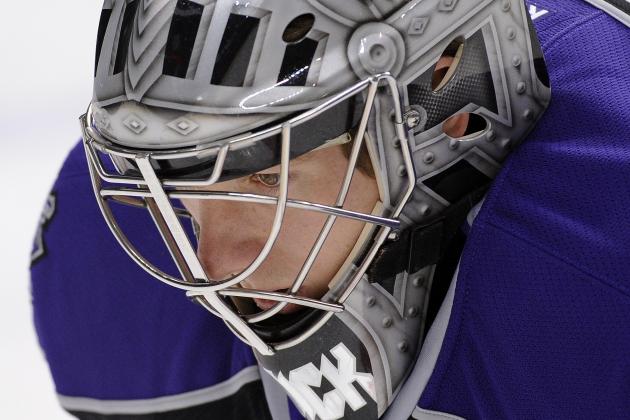 Harry How/Getty Images

You want to talk about a guy who is incredibly valuable to his team, you're talking about Jonathan Quick.
Quick plays for the team that has the fewest goals in the entire league and gives him little more than two goals a game to play with. And he's still notched 21 wins.
Quick also leads the NHL in shutouts and might be the goalie who is the most important to his team.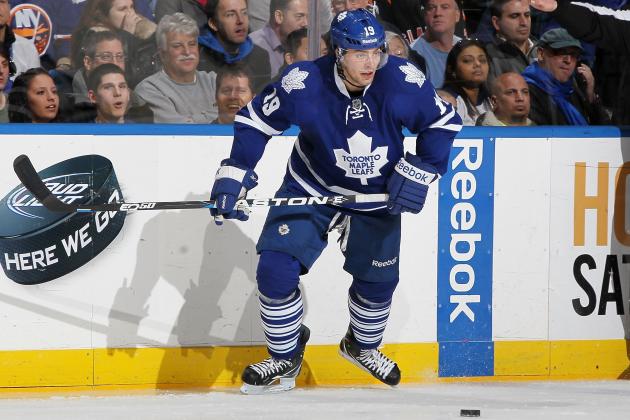 Jim McIsaac/Getty Images

Joffrey Lupul is having a fantastic season on the side of Phil Kessel.
Lupul even was awarded the alternate captaincy of his All-Star team this year and definitely has earned it.
He'll need a good second half to keep the Leafs in the competitive race in the East.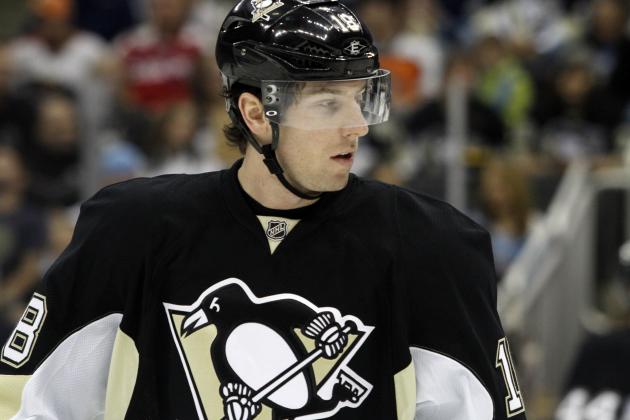 Justin K. Aller/Getty Images

I couldn't believe that it took Ovechkin not coming to the All-Star weekend to get James Neal into this game.
Neal has been among the league leaders in goals all year long and has been a driving force behind the Penguins' success.
While both Malkin and Crosby were out, Neal was getting a ton of attention. But since Malkin has come back with a vengeance he has been overshadowed.
Neal deserved to be an original selection and it's a relief that he is there now.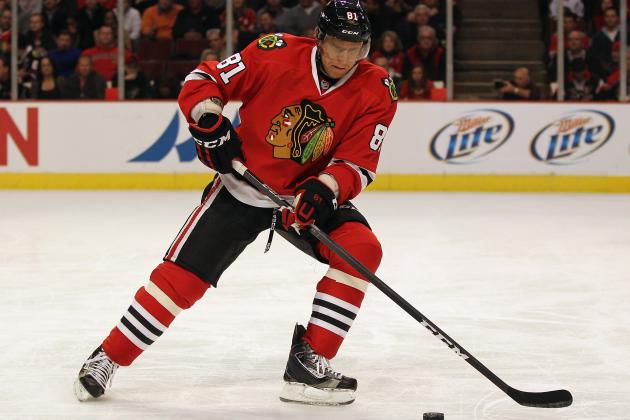 Jonathan Daniel/Getty Images

Marian Hossa might be a bit low on this list, but it is so hard to try and separate these guys because they are all so good.
Hossa is helping the Blackhawks compete for the top of the West, and he is among the league leaders in scoring.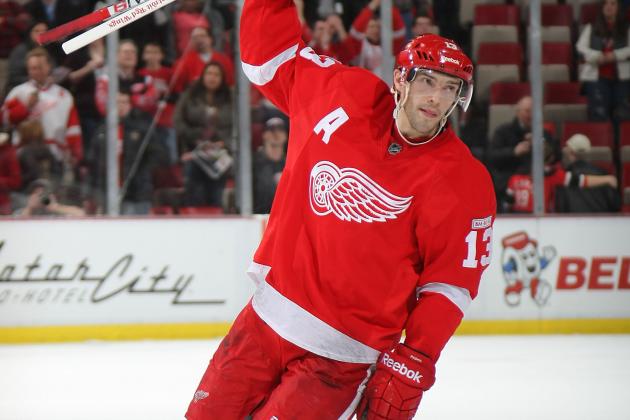 Dave Sandford/Getty Images

Datsyuk was the first pick in the fantasy draft and his raw skill makes him one of the most dangerous players in the league.
All-Star games are the perfect set-up for Datsyuk who doesn't need a ton of space to dangle. Give him some more space and expect to see even more magic.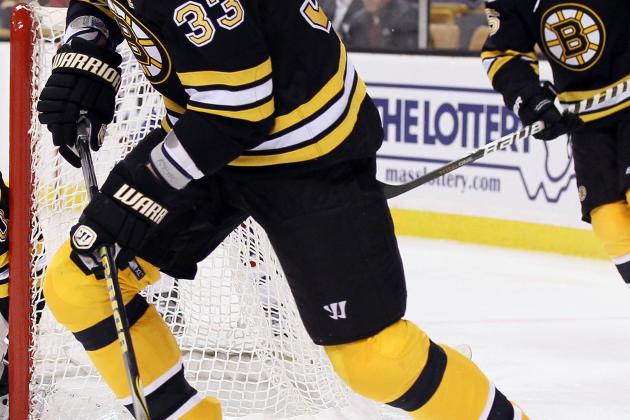 Elsa/Getty Images

Every time I look at "Big Z" Chara, I can't believe the ability that he has.
Guys this big simply shouldn't be able to skate the way that he can.
Chara is a great leader and a front-runner for the Norris Trophy once again, as he is contributing in an offensive matter and currently is tied for the lead league in the plus/minus category.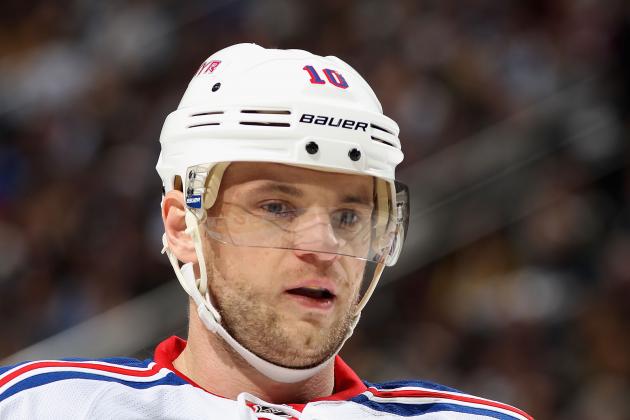 Christian Petersen/Getty Images

Gaborik has been steadily putting the puck in the net and is a huge reason that the Rangers have found their way to the top of the Eastern Conference and the NHL.
While he had a tough time finding his way to his team when he was selected, Gaborik doesn't have any trouble finding the back of the net.
I've overlooked him in the past on some lists, but not this time.
Gaborik is easily among the top 10 of the all-stars present.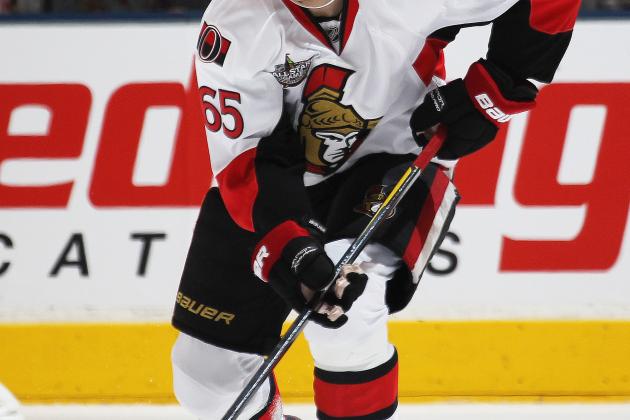 Claus Andersen/Getty Images

Erik Karlsson is absolutely dominating the NHL in scoring amongst defensemen, leading the next closest player by 12 points.
Karlsson is breaking out and is becoming a star in this league.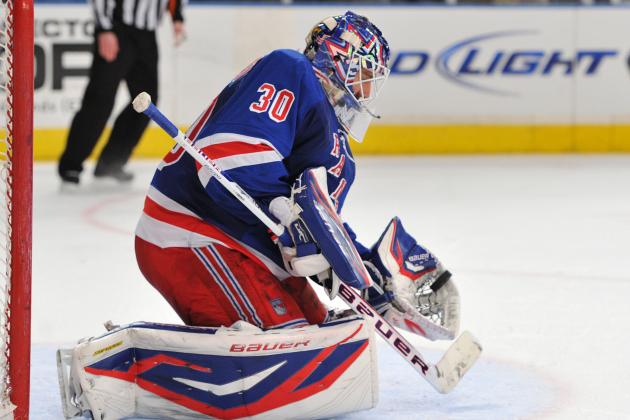 Christopher Pasatieri/Getty Images

If the season were to end right now, I would pick Henrik Lundqvist as my Vezina winner.
Of all the NHL All-Star goalies, only Brian Elliott has a better goals against average than Lundqvist.
Elliott also has a slightly better save percentage, but Lundqvist has played more games. To be able to have such similar numbers in 13 more games played is impressive.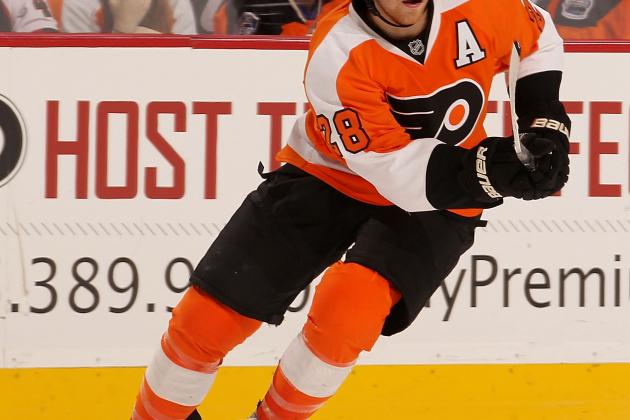 Nick Laham/Getty Images

Giroux has led the league in scoring for much of the year and is doing everything for his team. His trip to Ottawa this year is well-deserved.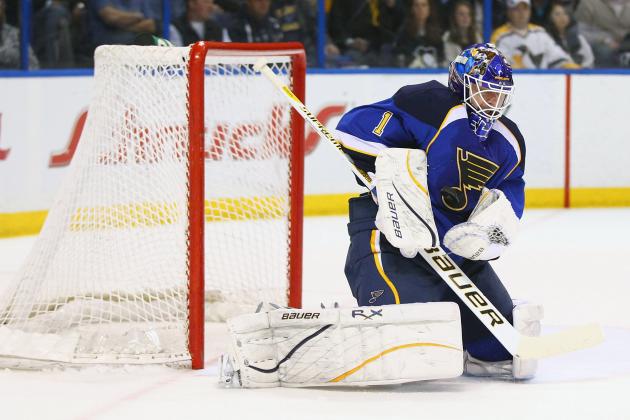 Dilip Vishwanat/Getty Images

I know people don't like putting Brian Elliott so high, but look at the season that this guy has had in comparison to last year.
Sent out of Ottawa for his struggles, he never established much of anything after being traded to Colorado.
Colorado made no effort to re-sign him, and Elliott ended up in St. Louis on a two-way contract as the clear backup to Jaroslav Halak.
He took advantage of Halak's struggles and eventually overtook him for the starting job, putting up mind-boggling numbers.
Elliott hasn't played as many games as Quick or Lundqvist or Thomas, but his performances and where he started at the beginning of the year is enough reason for me.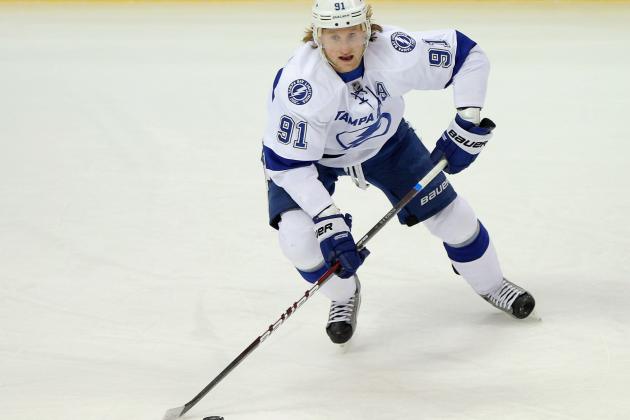 Doug Pensinger/Getty Images

Steven Stamkos is having a great year for a bad team.
He's currently on pace to score about 55 goals and leads the NHL in goal scoring.
Stamkos is the predominant goal-scorer in the NHL right now.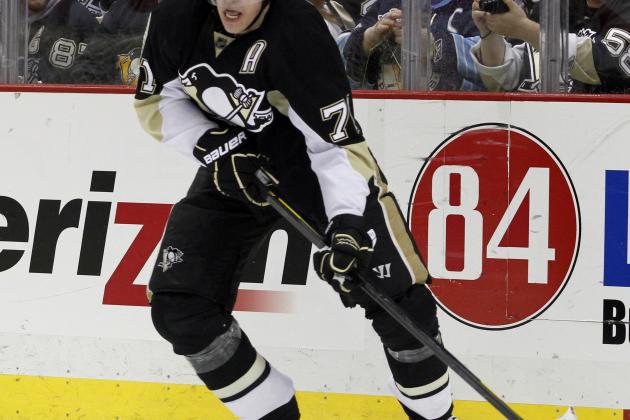 Justin K. Aller/Getty Images

Hard to go anywhere else but to the guy that is leading the league in scoring.
And what a great story Malkin has been last year after having such a devastating injury a season ago.
Malkin was also injured for a small portion of this season and has played about seven games fewer than many of the other guys near the top of that point list.
Kevin Goff is a Featured Columnist for the Colorado Avalanche and NHL on Bleacher Report. For more NHL news and discussion,