NHL All-Star Skills Competition: 15 Reasons It Will Be Worth Watching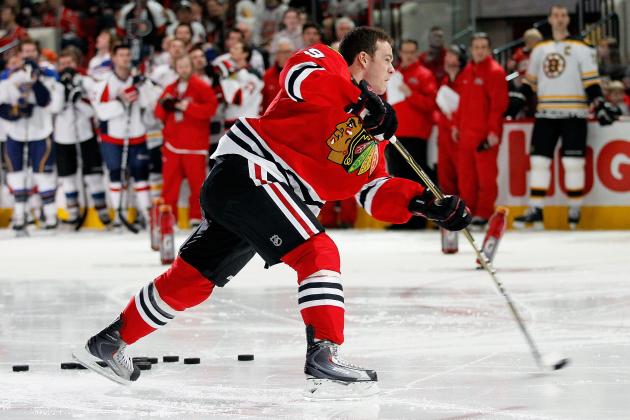 Kevin C. Cox/Getty Images

The NHL All-Star Game is a relaxing time for everyone. Players are either enjoying the lighthearted festivities or enjoying the time off, and fans get a break from the grind of the season and watch their favorite stars goof around.
While the NHL All-Star Fantasy Draft is easily the most enjoyable part of the weekend, the skills competition is also a fun time.
Here is why it's worth watching.
Begin Slideshow

»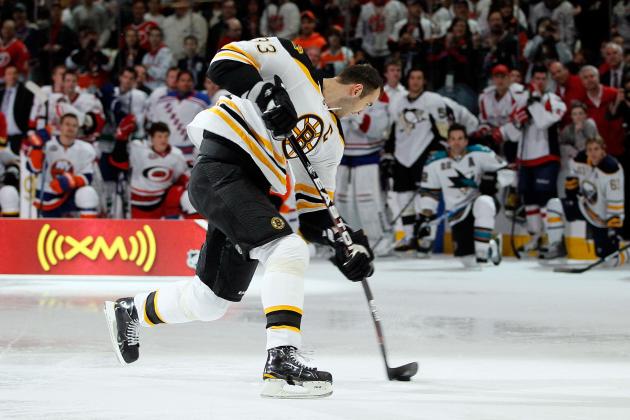 Kevin C. Cox/Getty Images

Zdeno Chara is likely to blow the roof off the place once again this year. Chara setting a new record in the hardest shot has become an annual tradition on All-Star weekend.
Do you really want to miss the skills competition if Tim Thomas beefs it in the skating competition again?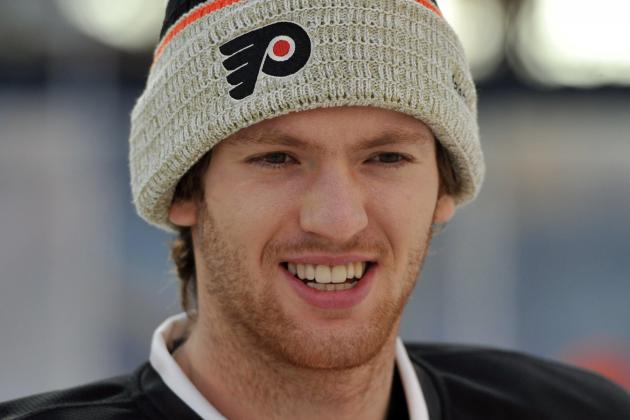 Christopher Pasatieri/Getty Images

This is the only chance the rookies will get to showcase what they've got. That's reason enough to tune in.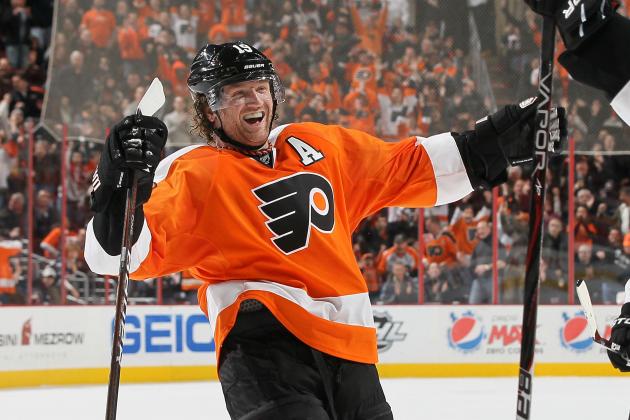 Jim McIsaac/Getty Images

There is sure to be a decent amount of trash talk from both sides on Saturday evening. Of course, it's all in good fun, but I can't wait to hear these guys mic'd up.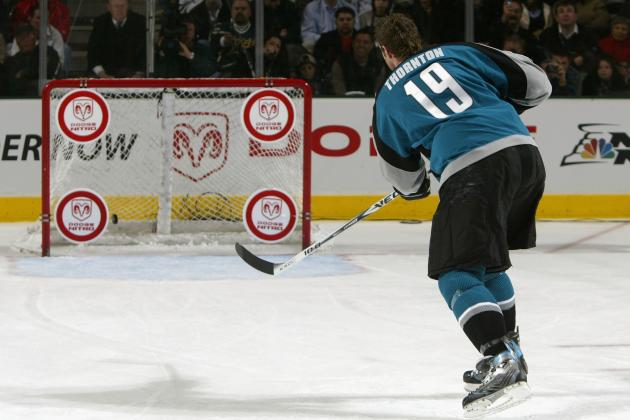 Dave Sandford/Getty Images

The accuracy shooting competition is always an impressive one to watch. Will anyone be able to hit four targets in four shots this year? It has only been done four times, so we'll have to wait and see.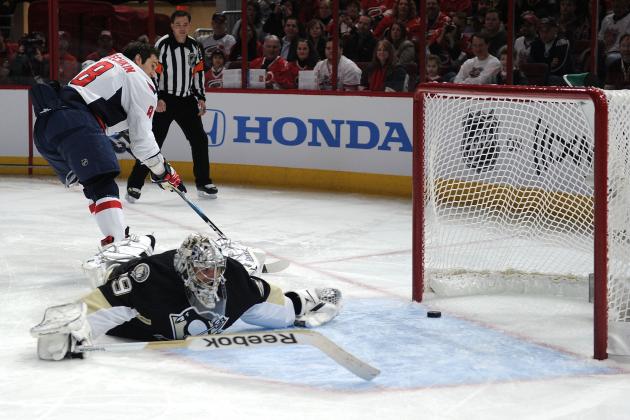 Harry How/Getty Images

The Breakaway Challenge is really an unfortunate one for the goaltenders. Facing a three-on-oh is never fun, but it does provide them with the chance to make a showstopping save.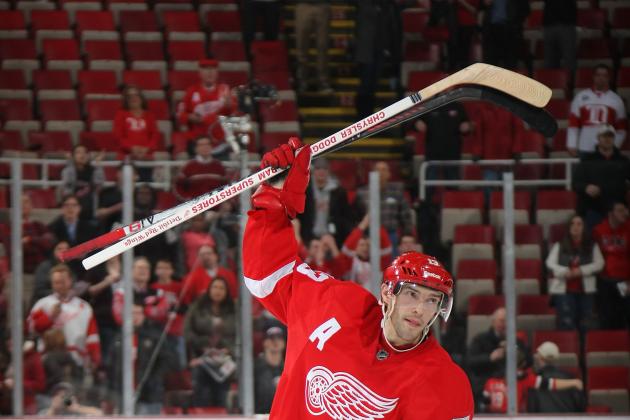 Dave Sandford/Getty Images

With the majority of the events focused on stick work, Pavel Datsyuk is sure to put on a show. I can't wait to see what he pulls in the breakaway challenge.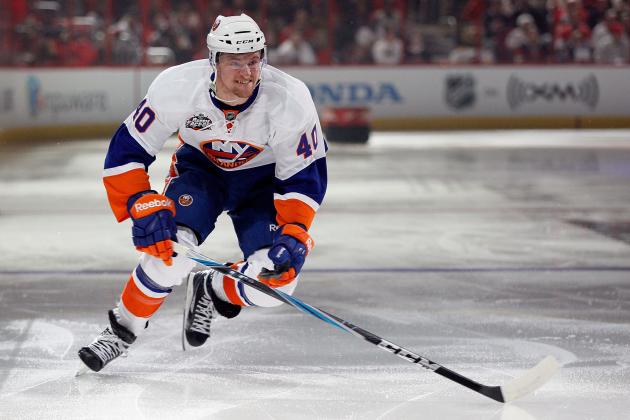 Kevin C. Cox/Getty Images

Who is the fastest skater in the league? Well, these All-Stars are going to get a chance to showcase their wheels one-on-one in the fastest skater event. It's a must-watch.
Kevin C. Cox/Getty Images

We all see shootouts on a regular basis thanks to the new rules, but it's still fun to see the All-Stars go at it in the elimination-style shootout that takes place at the skills competition.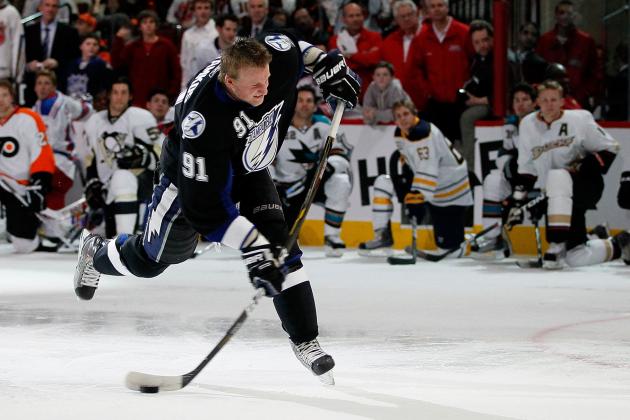 Kevin C. Cox/Getty Images

I know I mentioned Chara's greatness in the hardest shot competition, but there is always a chance that the giant could be upended for his throne. I won't want to miss that.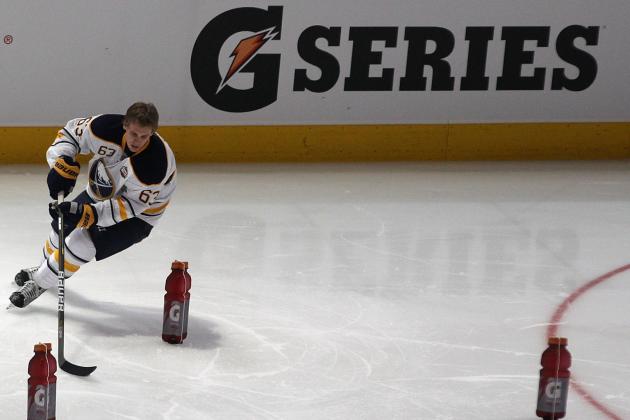 Bruce Bennett/Getty Images

The Skills Challenge Relay can be a tough event to follow, but the combination of skills required to win it is incredible. This is a great chance for these guys to put their talent on display.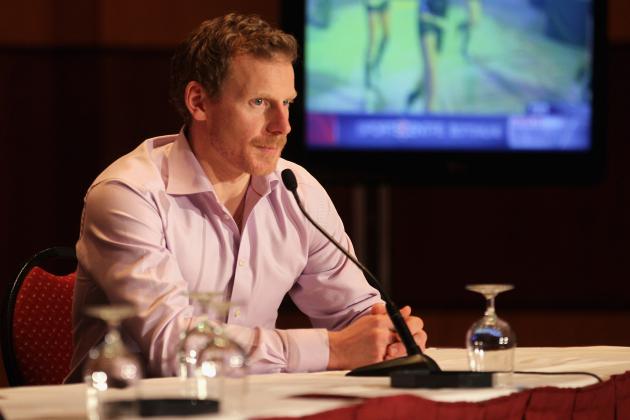 Bruce Bennett/Getty Images

The NHL All-Star Game Fantasy Draft was as entertaining as ever, and this will be our first chance to see those teams in action. Something tells me there is some bad blood between the two sides as well. A lot of Senators on one side, and a lot of Bruins on the other.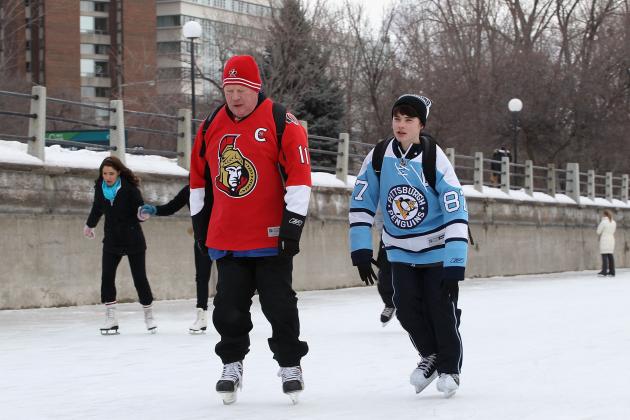 Christian Petersen/Getty Images

Sometimes, hockey fans take things a bit too seriously. The skills competition is the perfect chance for fans to relax and enjoy some of the brightest stars in the game of hockey.
Bruce Bennett/Getty Images

The amount of talent that will be on the ice this weekend is incredible. The skills competition will make that perfectly evident, too. It's truly a remarkable event to watch.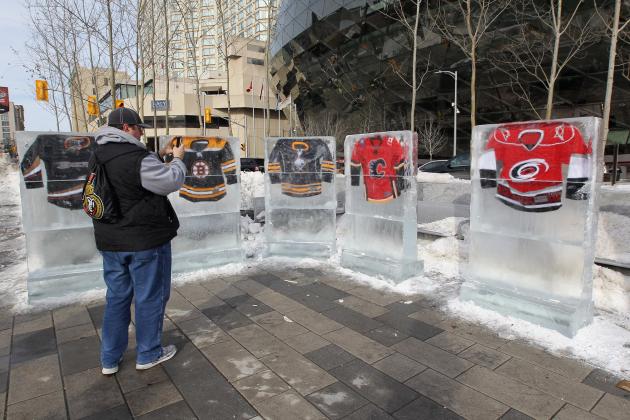 Bruce Bennett/Getty Images

Hockey is the greatest game on earth. I don't think any of you need me to convince you to watch this great event.