MLB Offseason: 5 Teams That Will Have Buyers Remorse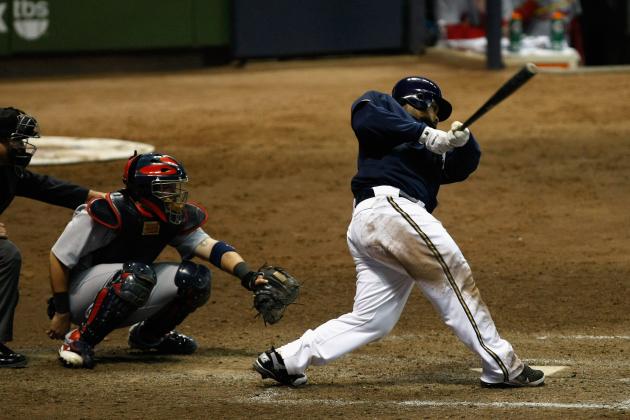 Scott Boehm/Getty Images

As the 2011-12 MLB offseason winds down and spring training quickly approaches baseball fans have been treated to one of the most intriguing offseasons in history—thanks in large part to a lineup of free agents that included some of the biggest names ever in one free agent class.
All-Stars and perennial MVP candidates, Albert Pujols and Prince Fielder, were both surprisingly signed by "mystery teams" for $200 Million plus deals. The slugging first basemen didn't go to floundering, desperate franchises. Rather both went to already contending teams in the Los Angeles Angels and Detroit Tigers.
The Miami Marlins came out extremely aggressive and don't appear to be ready to stop. The New York Yankees replenished their suspect rotation that likely prevented them from making it past the ALDS in 2011.
The American League has become extremely top heavy with four or five teams expected to be outstanding, and the National League is completely wide open with some young clubs ready to challenge the mainstay Philadelphia Phillies and St. Louis Cardinals.
While a lot of money was spent this offseason that will likely lead to a lot of wins for the spending franchises, it doesn't mean that there won't be regret down the road—because for every up, there will be a down.
Here's five franchises that are sky high right now that might be down in the dumps later.
Begin Slideshow

»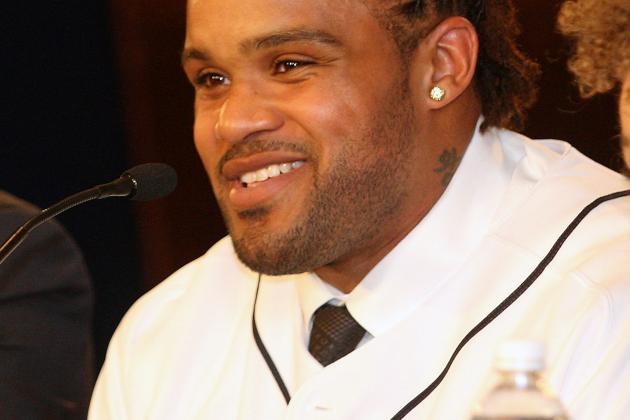 Jorge Lemus/Getty Images

Let me get this straight, I love adding Prince Fielder to an already potent offense that features another premier slugging power hitter in Miguel Cabrera.
That being said, I completely understand the concerns with the Fielder to Detroit deal.
The Tigers are in a situation where they have to win the World Series in the very near future to justify the 9 year, $214 millions bankfall that they gave to Fielder.
On paper, they certainly look like they're able to do it with Fielder added to a lineup that features: Miguel Cabrera, Alex Avila, Delmon Young, Jhonny Peralta and Brennan Boesch.
The rotation is just as good with Cy Young and AL MVP Justin Verlander, vastly underrated Doug Fister, quality mid-rotation guys Max Scherzer and Rick Porcello and top prospect Jacob Turner.
However, with talent comes enormous expectations.
The Tigers should cruise through the AL Central, but the World Series isn't a given as they're equally matched with at least three other AL teams: the LA Angels, the New York Yankees and the Texas Rangers.
In addition, the position shift of Cabrera to third base and the looming lineup nightmare when injured Victor Martinez is healthy are future headaches.
But the future is now in Detroit—all it will take to justify their move is a World Series.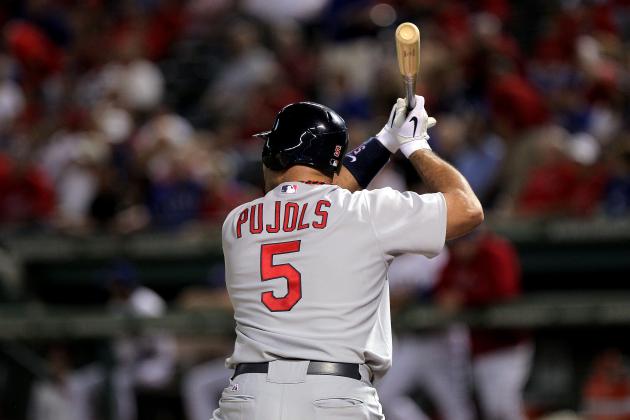 Doug Pensinger/Getty Images

I realize that this list is starting to look like a compilation of the "teams that spend the most", but if I'm going to include the Tigers I have to include the Angels.
The Angels signed Albert Pujols to a 10 year, $240 million contract—making the Fielder deal look somewhat affordable.
Pujols is a better fielder and more versatile player than Fielder, but he's also four years his elder and less durable.
Pujols' contract firmly places the Angels in the same "win it now" category as the Tigers—unfortunately when you have two teams in that situation, one team—if not both—will disappoint.
While the Angels rotation is deeper than the Tigers with the newly signed—though overrated—CJ Wilson added to a dynamic group that already featured Jered Weaver, Dan Haren and Ervin Santana, their lineup still doesn't match up with what the Tigers—or the Yankees and Rangers for that matter.
Unlike Fielder, Pujols durability is becoming a legitimate concern. Without Pujols, the Angels lineup was mediocre—if Pujols misses any significant time it'll likely revert to that status, meaning a lot of 2-1 games for the Angels.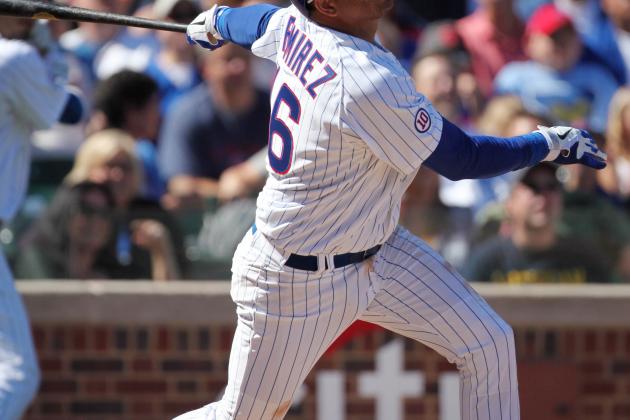 Tasos Katopodis/Getty Images

Honestly, much of the reason the Brewers are on this list was beyond their control.
With the loss of Prince Fielder and a looming 50 game suspension for reigning NL MVP Ryan Braun, the Milwaukee Brewers were in a very precarious situation.
Their answer to replace the two All-Stars has been Aramis Ramirez, an aging hitter who hasn't had a 100 RBI season, in four year and who is a significant defensive liability.
While it's barely enough to pay the agent commissions on the Pujols or Fielder deals, $26 Million over two years is a lot more than Ramirez was expected to get in the open market—estimates were around $10 Million a year.
He was expected to a substandard replacement for Fielder in the lineup, but Ramirez now has to basically carry the entire Brewers offense for a third of the season.
He wasn't successful enough at that in Chicago, and there's reason to doubt he will be in Milwaukee, too.
While there wasn't a ton the Brewers could have done, Ramirez being their only offensive addition—at an inflated price—in light of their current circumstances wasn't enough and will likely take it's toll on the organization.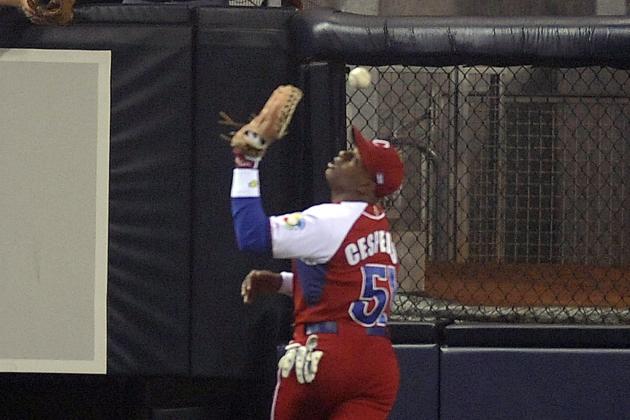 Kevork Djansezian/Getty Images

To say Yoenis Cespedes has been hyped is an understatement.
The Cespedes' story is in it's own atmosphere. It's redefined the word hyped.
While he has finally gained Dominican citizenship and can officially begin to be courted by teams, the speculation and wild contract figures haven't even begun to develop.
There is a ton of reason to believe that Cespedes will never, ever come close to validating his contract—which is rumored to eventually be in the ballpark of $40 million.
Take this into account, All-World prospect Bryce Harper signed a $9.9 Million contract in 2010.
Cespedes is hardly a youthful prospect like Harper, with his age reported to be 26. He's never faced major league pitching and was struggling terribly in the Dominican League before quitting to pursue his promotion.
While he could develop into a decent everyday player, it's hard to imagine he will justify his contract unless the demands are far off from what we're being told.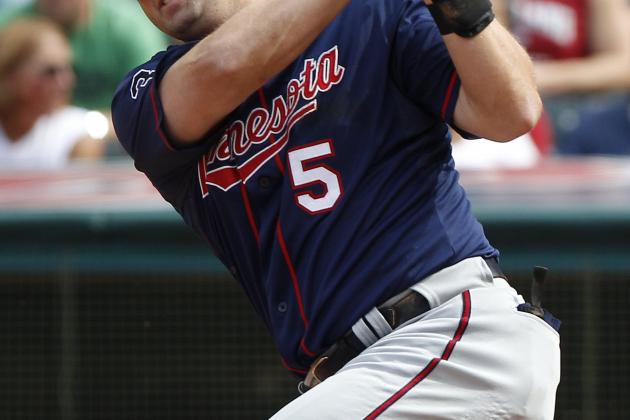 David Maxwell/Getty Images

Echoing the Ramirez to the Brewers deal, the Rockies very likely won't get enough value in signing Michael Cuddyer from Minnesota for the price they paid.
In fact, the Twins might be better off and $10 Million richer after signing Josh Willingham as his replacement.
Willingham is younger and has shown more pure power than Cuddyer—who is coming off a season in which he only hit .284 with 20 HRs and a mediocre 70 RBIs.
It's a curious move for the Rockies, as over $10 Million a year is a lot to pay for a guy with below average numbers.
While Cuddyer might enjoy some early success in the high altitude of Denver, expect his season and career to begin to tail off just like his numbers have the last several years.
In the steroid free era of baseball, we're not seeing the longevity that we were in the early 2000s and Cuddyer's shelf life—he'll be 33 this season—isn't that far from expiring.