Prince Fielder: 6 Bold Predictions for His 2012 Campaign with Detroit Tigers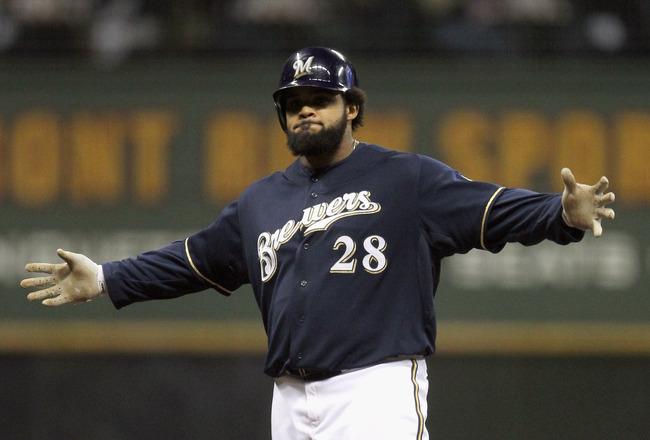 Jonathan Daniel/Getty Images
On Tuesday, former Milwaukee Brewers first baseman and superstar free agent Prince Fielder finally ended what was previously one of the longest free-agent signing droughts in MLB history, inking a nine-year, $214 million deal with the Detroit Tigers.
For the defending AL Central champion Tigers, who lost catcher/designated hitter Victor Martinez for the entire 2012 season with a knee injury, signing Fielder will prove vital toward their quest to not only repeat as division champs, but to make a serious run at bringing home the franchise's fifth World Series championship.
Here are six bold predictions for Fielder in his first season in Mo-Town.
He Will Play 162 Games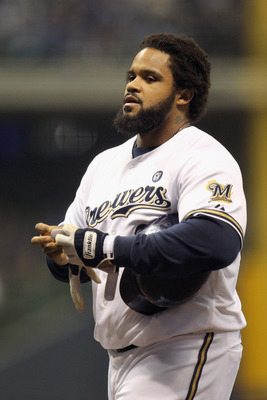 Jonathan Daniel/Getty Images
Milwaukee Brewers fans have become all too aware of how durable Prince Fielder is on the baseball diamond, despite his bulky frame.
Since 2006, his first full season as Milwaukee's starting first baseman, Fielder has missed a total of 13 games due to injury or otherwise, missing just over two games per season.
Last year, he went the distance and started every game for the Brewers.
After inking his new deal, look for him to start every game for the Tigers at first base, further proving his dependability to the rest of the league.
He Will Lead the American League in RBI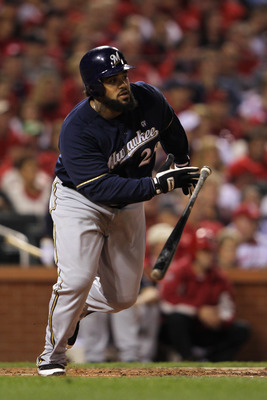 Jamie Squire/Getty Images
It's no surprise that Prince Fielder has been one of the game's best sluggers during his tenure with the Brewers.
Batting behind Ryan Braun, he has three times finished in the top three in the National League in RBI, leading the league with 141 RBI back in 2009.
He is expected to bat cleanup for Jim Leyland and company next season, giving Miguel Cabrera unprecedented protection.
Given the fact that Cabrera has proven to be one of the best pure batters in all of baseball, leading the AL with a .344 BA and .448 OBP last season, there's a chance that Fielder could have even more opportunities to drive in runs than in his days as a Brewer. That's a scary thought for AL rotations, needless to say.
I expect him to lead the American League in RBI, potentially eclipsing the 150 mark.
He Will Receive a Standing Ovation from Tigers Fans on Opening Day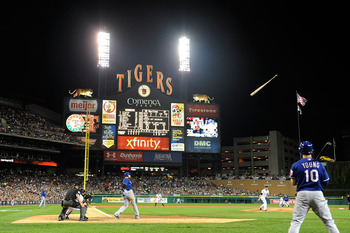 Kevork Djansezian/Getty Images
Detroit Tigers fans are some of the best fans in baseball, and with Prince Fielder coming to town, they'll be on the edge of their seats on opening day against the Boston Red Sox.
Cecil Fielder, Prince's dad, played for the Tigers from 1990-1996 and was one of the top sluggers in the game at that point.
It's been reported that Prince hit home runs during batting practice at the old Tiger Stadium when he was just 14 years old.
Expect an opening-day standing ovation in Fielder's first at-bat as a Tiger.
He Will Be One of the Top Defensive First Basemen in the American League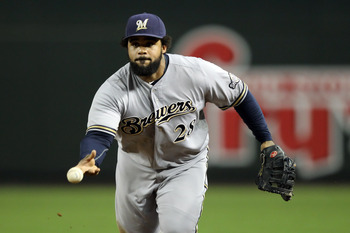 Christian Petersen/Getty Images
Prince Fielder may be one of the most physically cumbersome players in all of baseball, but you'd be surprised to know he's one of the best defensive first basemen in Major League Baseball.
For his career, Fielder carries a .992 fielding percentage and 8.76 range factor, both of which are markedly impressive given his stature.
While he may find himself as a designated hitter later in his career, Fielder is still a solid defender at this stage of his career.
Having said that, expect him to be one of the top defensive first basemen in the American League in 2012.
There Will Be No "Beastmode"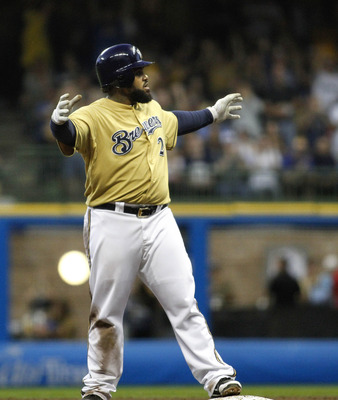 Mark Hirsch/Getty Images
No Nyjer Morgan? Check.
No Ryan Braun? Check.
As a member of the Tigers, don't expect Prince Fielder to break out his infamous "beastmode" celebration—at least in his first year in Mo-Town.
He Will Win the American League MVP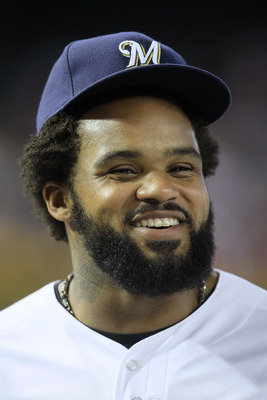 Jeff Gross/Getty Images
As surprising as it may be, Prince Fielder never won the National League MVP as a member of the Milwaukee Brewers.
Last year, he finished third in MVP voting behind Ryan Braun and Matt Kemp.
However, I fully expect him to take home the award this season as a member of the Detroit Tigers.
Inserted into a Detroit lineup that finished near the top of every offensive category last season, Fielder will flourish.
Couple that with Miguel Cabrera getting on base nearly half the time, and it's almost certain that Fielder is in for the best statistical season of his already-storied career.
Granted, it won't be easy with Albert Pujols also making the jump to the AL, but being placed in just a lethal Detroit lineup will likely push Fielder toward his first MVP award next season.
---
Alec Dopp covers the Milwaukee Brewers as a featured columnist at Bleacher Report. Follow him on Twitter @alecdopp and read his blog.
Keep Reading

Detroit Tigers: Like this team?