David Ade's Stuff I Wrote Today: Ranking the Voices of Chicago Sports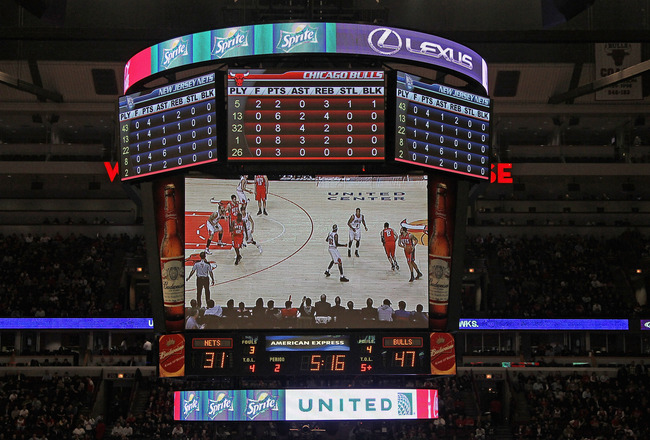 Jonathan Daniel/Getty Images
Philosophically speaking, play-by-play announcers are just audible scoreboards. An announcer's primary objective is to deliver the score, and time/situation as many times as possible throughout the game.
Of course, that on its own isn't enough to keep the casual sports fan tuned in, let alone a die-hard fan. It takes a real talent, and a knack for the game to consistently deliver great calls night after night. Chicago is home to some of the best play-by-play voices in sports, and in this article I am ranking my favorites.
Disclaimer: This is an incredibly biased list, and there is no scientific or statistical basis for my rankings. These are my personal feelings of the nine current Chicago play-by-play sportscasters. Also STACY KING isn't on this list because he isn't a play by play man, he does color commentary.
9. Ken 'Hawk' Harrelson- White Sox TV

Usually play by play announcers let the color guy give opinion, not Hawk.

"You can put it on the board...YES!"
No Hawk, please, just no. As a loyal (and incredibly biased) Cubs fan, who else would I put here beside the longtime White Sox TV play-by-play man.
"He's becoming a joke." - Hawk Harrelson on umpire Joe West.
I really just don't know how people can stand listening to this guy for a full nine innings, I hate accidentally hearing nine seconds of him.
I usually don't like to knock people, but come on, this guy is just terrible.
8. Ed Farmer- White Sox Radio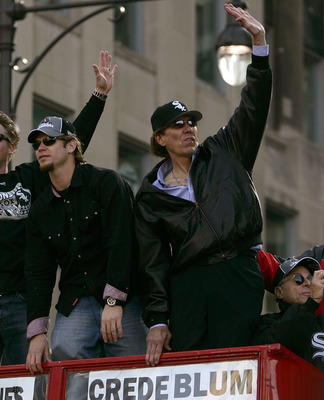 Farmer (right)
Jonathan Daniel/Getty Images
The White Sox radio voice isn't bad, there is just some top talent in the market. He is a decent broadcaster, plus he gets a few bonus points for being a former player.
7. John Wiedeman- Blackhawks Radio

Wiedeman's radio call of the Hawks winning the Stanley Cup. Notice how despite the emotion, he never says "we".

The Blackhawks radio voice is a professional, and an incredibly nice guy. His calls on radio do a great job of "painting the picture." I met Wiedeman a few months ago, and he is just a classy and humble guy who made the transition from player to play by play man. Normally former player do color commentary, so I give Wiedeman props. Also he adds a little more knowledge to the broadcasts than your average play by play man.
6. Chuck Swirsky- Bulls Radio

Baby Onions!

You either love him or you hate him. Interestingly enough, Swirsky ends up just about in the middle of my rankings.
5. Len Kasper- Cubs TV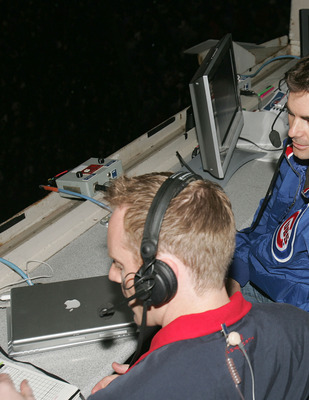 Jonathan Daniel/Getty Images
Len Kasper is slowly creeping up the list of my favorite Chicago play-by-play guys, but he certainly has a long way to go to make it to the top.
He has been a huge improvement over Chip Caray, but honestly, I still prefer to listen to turn the TV volume down and crank up the radio while watching the Cubs.
However, that isn't a knock on Len and his talent; I think he is a very good broadcaster.
4. Pat Foley- Blackhawks TV
Pat Foley is just awesome. He is so quirky, and has the goofiest sayings, and the best part about it is he's not even trying to be that way.
But when big situations come up in games, you'll be hard pressed to find another broadcaster who can consistently nail the call.
Plus he does hockey, go ahead, next time you watch a Hawks game, turn down the volume for like 10 minutes and try to do your own play-by-play of the action.
It's an incredibly fast sport, and not easy to call. Foley makes it seem like clockwork.
3. Neil Funk- Bulls TV
For me, every time I hear this old-school broadcaster's voice, I instantly think of championships.
Funk has taken criticism from some the last few years, but I don't care, hearing him call a game just brings back such great early childhood memories.
2. Jeff Joniak- Bears Radio
Jeff Joniak calling a Devin Hester return probably gives most Bears fans goosebumps. His broadcast energy is pretty much unmatched in Chicago.
Football is a game where pretty much every play matters, and with Joniak, you get that feel in his radio broadcasts.
Plus, Joniak is a Chicago-area native, growing up in Arlington Heights (hometown love).
1. Pat Hughes- Cubs Radio
Pat Hughes is my favorite play-by-play guy. He is literally the reason I decided to pursue a career in this field.
The legendary Ron Santo, of course, played a huge role in Hughes' notoriety, and their chemistry was incredible. I've never heard a broadcast team work together the way they did, and I'm almost certain I never will again.
Just listen to the video, this was an amazing classic Pat and Ron example. Pat was never caught off-guard by any of Ron's antics in the booth, and it was a testament to their amazing chemistry.
I remember listening to them at like eight years old when I was supposed to be sleeping, but instead listening to the Cubs while they were on the West Coast.
I always loved hearing Pat's energetic calls mixed with an "oh ya!" or "oh no!" from Ron.
Anyway, there's my biased list. Can't wait to get ripped by Sox fans.
Keep Reading

Chicago Bulls: Like this team?