David Haye and 5 Boxers Who Could Transition to MMA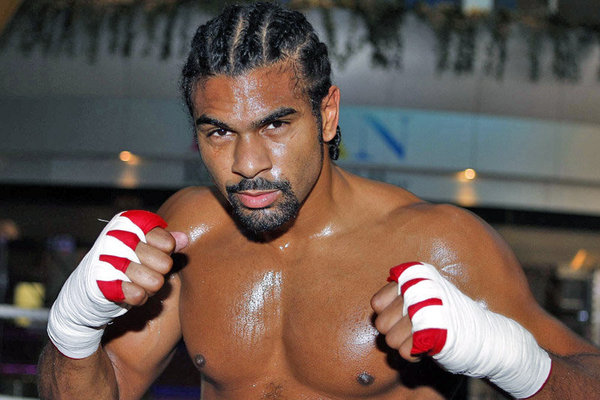 At the moment, MMA is one of the fastest growing sports in the world. It has emerged from the shadows of its contemporary—boxing—which was once upon a time its fiercest rival with regards to establishing itself as a legitimate sport.
However, times have changed and mixed martial arts is now at the forefront of combative spectator sport, to such an extent that those of the sweet science persuasion have even crossed over in to the realm of the ultimate warrior.
Former boxing champion James Toney tried, but failed in his one and only attempt when he was submitted by Randy Couture at UFC 118 via arm triangle choke.
Ray Mercer didn't fare much better, either.
The bottom line is professional mixed martial arts is a completely different animal to boxing, but with that said, there are a few pugilists who could make the transition to MMA.
Here they are.
Begin Slideshow

»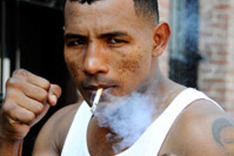 The former WBC and WBA welterweight champion has expressed an interest in competing in MMA and was even scheduled to make his debut in May of 2010 against UFC old hand Din Thomas, in the main-event of Shine Fights.
However, the fight never materialized, as Don King filed an injunction precluding "El Matador" from taking part in the event.
If anything, his "never say die" attitude, propensity for the unexpected and his vociferous trash-talking could make for an entertaining transition into MMA.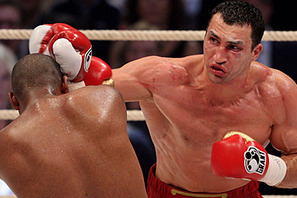 Wladimir Klitschko's (56-3, 49 KOs) first love is and has always been the sweet science and at present he presides over boxings heavyweight division with a steely fist.
Two attributes that favored Klitschko's inclusion on this list is the fact that he has trained in both wrestling and judo.
With that said, "Dr. Steelhammer" has no intentions of ever setting foot in a steel cage and would rather incorporate the elements of MMA into his training regime.
"I don't want to fight, but I want to try," Klitschko said. "I want to try the fitness. Just get in an MMA gym and just practice certain things. I used to wrestle, and I did judo when I was younger. As training, as fitness, perfect. Fighting, no."
If he decided otherwise, however, his grappling background and boxing skills would pave the way for his transition into mixed martial arts.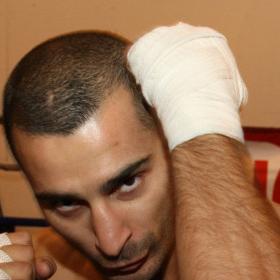 Vic "The Raging Bull" Darchinyan is a three-division world titlist having capturing eight belts in said weight classes.
Darchinyan wanted to be boxer as a kid, but was persuaded by his father to take up wrestling because there was no professional boxing in his native Armenia.
Following the fall of the Soviet Union, though, he was able to engage in his boyhood pursuit.
But now that he's become an accomplished pugilist, Darchinyan wants to try his hand at MMA.
And in December of 2011, he made it official.
"I will do MMA." […] "I will fight in 2012...At the same time I want to do MMA and boxing," Darchinyan told Showtime.
Considering his younger days as a wrestler and present boxing credentials, The Raging Bull could easily make the conversion to a mixed martial artist.
However, the biggest obstacle facing Darchinyan is the fact MMA's bantamweight division is contested at 135-lb, whilst in boxing it's fought at 118-pounds.
With that said, the flyweight division (125-lb) would be his best bet if he can make the weight.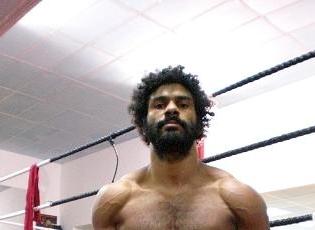 Former WBA heavyweight champion David Haye has a background in both jiu-jitsu and karate. Not to mention he's got power in either fist, hence the moniker "The Hayemaker."
Presumably his method of fighting in the Octagon would be to stand and bang (he has 23 KOs in his 25 wins). Nonetheless, Haye would still feel at home on the mat.
Haye's wish was to retire on Oct. 13, 2011, his 31st birthday. However, following a loss to Wladimir Klitschko and the lure of one last payday against Vitali, the older brother of Wladimir, he's decided to wait a bit longer.
Though, he did hint that once he hangs up his boxing gloves for good, MMA is something he'd like to compete in.
Given his aforementioned skill set, The Hayemaker's transition into mixed martial arts would be a smooth one.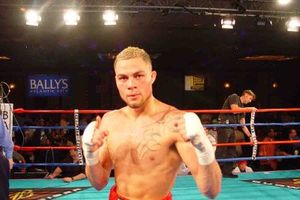 A former IBF welterweight titlist, Kermit "The Killer" Cintrón possesses some impressive wrestling pedigree having learned his craft at William Tennent High school and Thaddeus Stevens College of Technology. Both schools are based in Pennsylvania, the same state where NCAA Division-l standout Phil Davis acquired his wrestling skills.
Cintron's potential was such that he received full scholarship to wrestle at Ohio State and Wisconsin Universities, but instead opted to ply his trade at TSCT, while concentrating on his boxing career.
In 2007, when pound-for-pound great Floyd "Money" Mayweather declined to take up Dana White's offer to fight then UFC lightweight champion Sean Sherk following his assertion that any boxer could defeat a professional mixed martial artist, Cintrón accepted the challenge, but never received a response from White.
"I want the fight," the 27-year-old Cintrón said. "I can wrestle. I can box. I can beat those UFC fighters at their own game. Tell Mr. White to make me an offer and I'll take on his guy after I fight Matthysse on July 14."
"The Frog" could transition into MMA without breaking a sweat, while causing a few interesting problems along the way.
For additional information, follow Nedu Obi on Twitter.