Atlanta Braves: 10 Reasons Craig Kimbrel Can Be a Big-Game Closer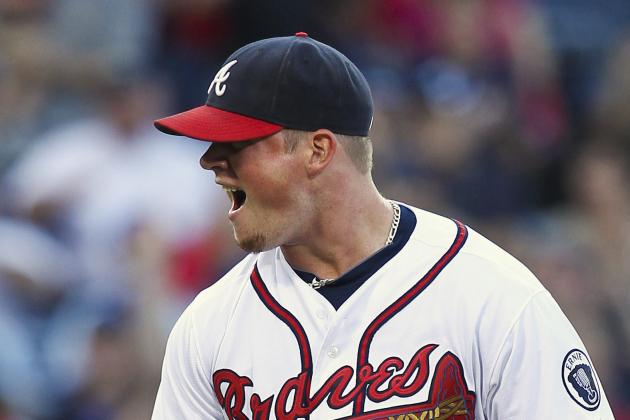 Daniel Shirey/Getty Images
Craig Kimbrel looks like a big game closer.
After blowing two saves in his final three games of the 2011 season, including the season ending loss to the Phillies that kept the Braves out of the playoffs, there are some fans that question Craig Kimbrel's ability to become a big-game closer.
This article takes a look at 10 reasons why the reigning rookie of the year can and will become a big-game closer for the Braves.
Begin Slideshow

»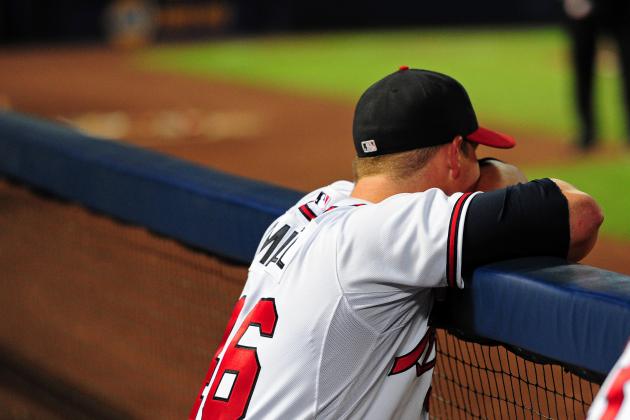 Scott Cunningham/Getty Images
Kimbrel during the season-ending loss to the Phillies.
A big part of the reason that Craig Kimbrel blew two saves in his final three appearances is because of a huge increase in his workload. Kimbrel made 79 appearances in 2011, an increase of 10 from the 69 he appeared in during the 2010 season between Triple-A Gwinnett and the Braves. Anytime someone sees an increase like that, at age 23, in his season, he is going to tire out towards the end.
The Braves are likely to limit Kimbrel a bit this year to help preserve his arm, especially since they have some other top relievers in Jonny Venters and Eric O'Flaherty. Kimbrel should also be more accustomed to the workload this year, as he likely spent time this winter building up his arm strength to avoid another late collapse.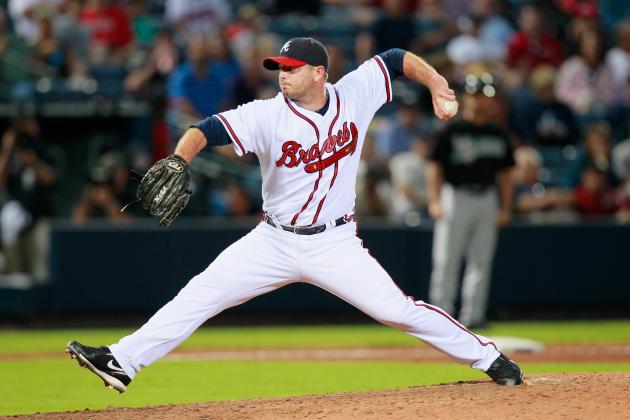 Kevin C. Cox/Getty Images
Billy Wagner helped teach Craig Kimbrel how to pitch.
In 2009 Craig Kimbrel had a walks per nine inning rate of 6.8 across four levels in the minor leagues. After spending some time with Billy Wagner, a similarly built flame-thrower, in 2010 spring training Kimbrel cut his walks to 5.7 in Triple-A. He continued to learn from Wagner during the second half of the 2010 season, and improved his walk rate to 3.7 this year.
Considering command was the biggest issue for Kimbrel all through the minors, this is obviously a major development. The fact he was able to listen to Wagner and take some things away proves that he is coachable. That will only help him to learn from his late-season mistakes.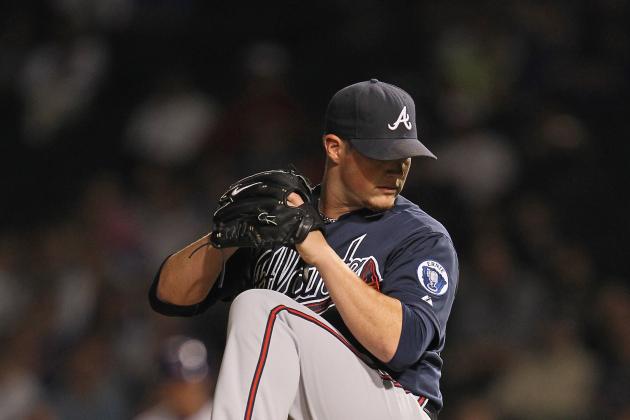 Jonathan Daniel/Getty Images
Craig Kimbrel has been dominant early in his career.
Over the course of his big league career, Craig Kimbrel has pitched 97.2 innings and struck out an amazing 167 hitters. Kimbrel is one of the toughest pitchers in baseball to make contact against, but it's not only the strikeouts that show his dominance.
Kimbrel has only allowed a total of 57 hits in those 97.2 innings. His stuff is just so good that few guys can make good contact against him. Considering he has done this as a rookie, it's even more impressive. His stuff and aggressiveness will likely continue to make him tough to hit.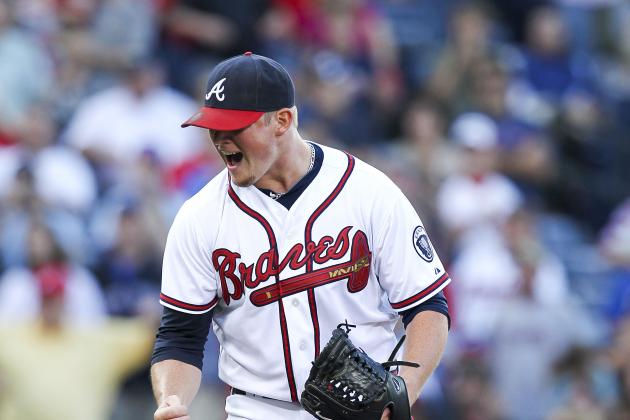 Daniel Shirey/Getty Images
Kimbrel is an intense pitcher.
Part of the reason that Craig Kimbrel has been so good is because he is an intense competitor. Watch him pitch, or even look at pictures of him pitching, and you will notice just how intense he is. His intensity is a big part of what has driven him to reach the top so quickly.
To be a big-game closer, you need to be an intense competitor. Pitching in clutch situations requires a certain level of intensity, and Kimbrel has that.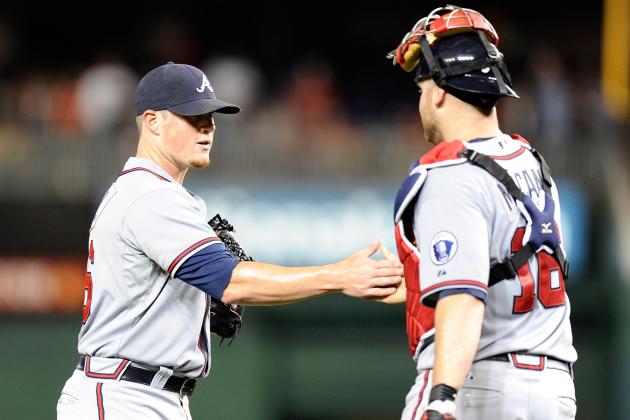 Greg Fiume/Getty Images
Craig Kimbrel set a MLB rookie record for saves.
Before tiring out late in the year, Craig Kimbrel was 45 for 51 in save opportunities. For any pitcher that is a strong rate for closing out games, let alone a rookie that was seeing a big increase in his workload. Obviously he went on to blow two more saves late in the year, but it's hard to ask for much more.
Kimbrel's rookie success in a pressure role proves that he is more than capable of succeeding under the pressure of big games.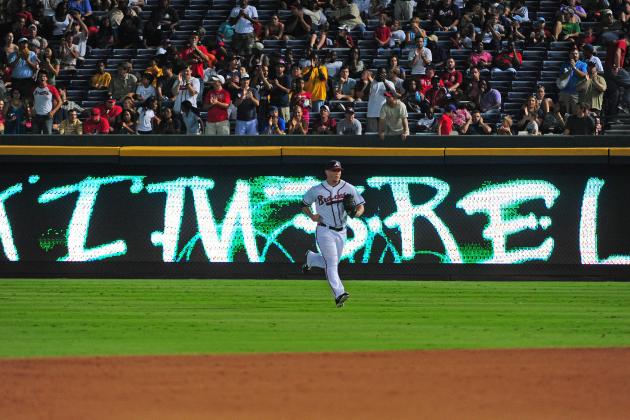 Scott Cunningham/Getty Images
Craig Kimbrel gained valuable experience last year.
Sometimes lost in a successful season which saw him post a 2.10 ERA, MLB rookie record 46 saves and 127 strikeouts in 77 innings is the fact that Craig Kimbrel was only a rookie. Kimbrel is still a young man learning how to pitch.
No one is born a natural big-game closer, it's something that you become from experience. The experiences that Kimbrel had last season will only help him to build off of for the rest of his career.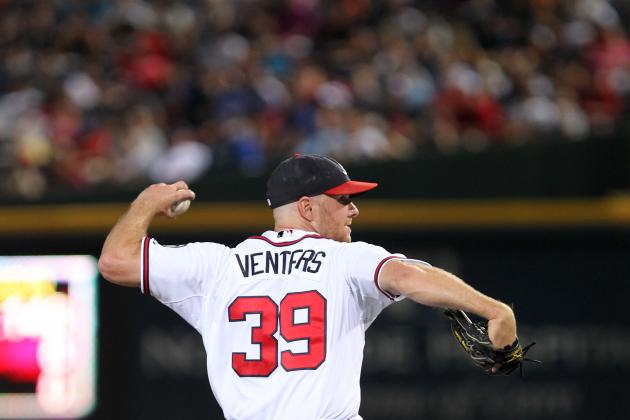 Joe Murphy/Getty Images
The presence of Jonny Venters should help Kimbrel.
The fact that the Braves have a trio of elite relievers at the back end of the bullpen will help to take pressure off of Kimbrel. The presence of Jonny Venters and Eric O'Flaherty not only means that Kimbrel will not have to make many multiple-inning appearances, but it also means that the Braves should be able to give him an occasional day off when necessary.
Venters has some limited closing experience, but easily has the stuff and clutch experience to close if needed. O'Flaherty was even more dominant than Venters last year, and giving him a few save opportunities wouldn't hurt.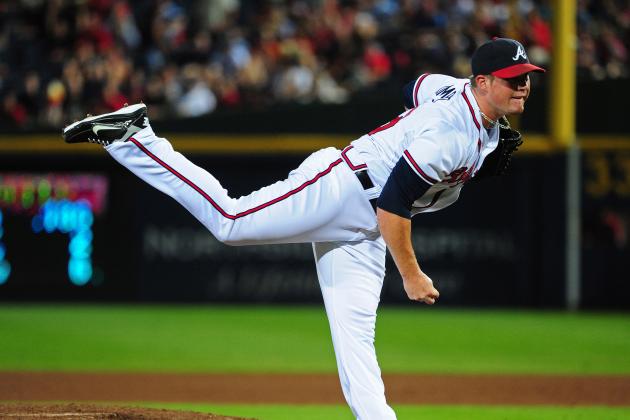 Scott Cunningham/Getty Images
Kimbrel pitches for a team that will see plenty of big games.
It's basically impossible to be a big-game closer unless you pitch for a team that's in contention for the playoffs. The Braves are a team that will be contending for the playoffs every year for a while it looks like, so Kimbrel is in the situation where he will get to pitch in the big games necessary to be a big-game closer.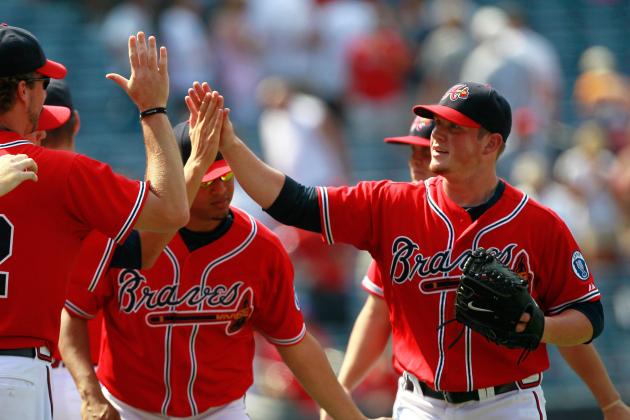 Kevin C. Cox/Getty Images
Once Craig Kimbrel got comfortable as the Braves' closer, he really took off.
Craig Kimbrel was strong in the first half of the 2011 season, going 2-1 with a 2.35 ERA and saving 28 games with a strikeout per nine inning rate of 13.7. However, it wasn't until the second half of the season where he really broke out and became one of the elite closers in the game.
Kimbrel's second-half performance was even better as he went 2-1 with a 1.74 ERA and 18 saves with a strikeout ratio of 16.5. This is even with the late-season collapse that made his numbers look slightly less impressive.
Kimbrel had some early struggles in part to being a rookie and learning how to pitch in pressure situations in the big leagues. If he continues to pitch at the rate he did in the second half, he will be the best closer in the game as soon as this year.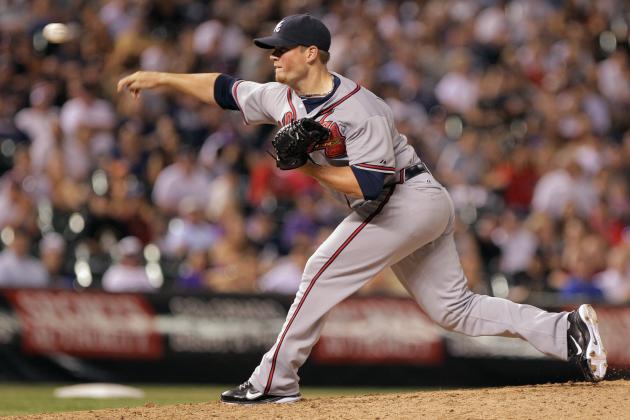 Doug Pensinger/Getty Images
Craig Kimbrel was strong against the best teams.
Even though he blew the save in the final game of the year against the Phillies, Kimbrel was so dominant in his other six appearances against the Phillies that he had a 1.17 ERA against them on the season. Going up against the top division rival and basically shutting them down is a good sign that the kid is ready for the pressure of big games.
As if that wasn't enough, he had a zero ERA against playoff teams teams Milwaukee and Texas in five combined appearances.
He did struggle against the Cardinals, but that was back in April when he was still a bit shaky. The other playoff team he faced was Arizona, and he struggled in his May appearance before picking up a pair of saves later in the year.