SEC Dominance in the NFL: 23 Former SEC Players in Super Bowl XLVI
January 25, 2012

Jamie Squire/Getty Images
To everyone who complained about an SEC matchup for the BCS National Championship, look no further than the Super Bowl XLVI rosters for an explanation.
The SEC is by far the top conference in college football year in and year out. Occasionally there are teams from other major conferences that can compete with the SEC's best, but it's rare.
The fact is, the SEC is loaded not only with top collegiate talent, but top NFL talent as well. 
Of the 106 players in Super Bowl XLVI, 23 of them are former SEC players. The Giants have 10 on their roster and the Patriots have 13. Ten of the 12 SEC schools have former players in the Super Bowl (Auburn and South Carolina are the only two teams without alumni in the game).
The conference currently has 305 players in the NFL.
SEC West
LSU – 41
Alabama – 26
Arkansas – 17
Auburn – 31
Ole Miss – 24
Mississippi State – 16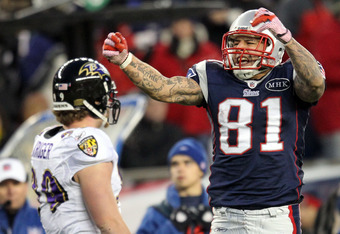 Jim Rogash/Getty Images
SEC East
Georgia – 40
Florida – 35
South Carolina – 23
Tennessee – 33
Kentucky – 10
Vanderbilt – 9
There are individual teams from other conferences that produce a large number of NFL players, such as Miami, USC and Ohio State, but no conference even comes close to the SEC.
The reason that the SEC has won the past six BCS national championships is pretty clear. They recruit NFL-caliber talent and mold them into elite players.