Super Bowl 2012 Halftime Show: Madonna's Set List Predictions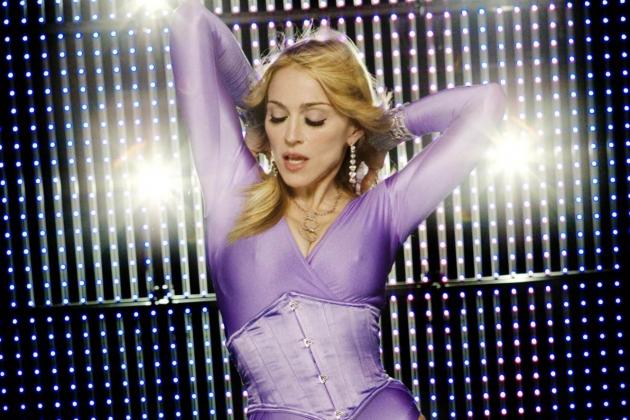 With Madonna set for the Super Bowl XLVI halftime show, most fans must be wondering what to expect.
They are assuming a wide array of well-known songs, but also expect some intriguing surprises that can't be predicted...
Or can they?
Here we'll tell you which 10 songs we expect Madonna to perform, as well as several unexpected happenings that we hope will stir the crowd into a frenzy.
Pen and paper suggested.
Begin Slideshow

»
Also the name of her second album (1984), "Like a Virgin" may not be suitable for a family audience, but it will certainly attract fans.
It would present a perfect compliment to Madonna's provocative nature.
Odds: 20:1
First she's a virgin, now she's a prayer?
With both the Giants and Pats yearning for ultimate victory, this song should certainly kick-start a memorable second half.
Odds: 18:1

She has to please at least some portion of the young crowd.
Madonna explores her eleventh studio album (Hard Candy) and decides to perform "4 Minutes," featuring Justin Timberlake and Timbaland.
Odds: 15:1

The crowd would bet their life savings on this one, but we're not as certain.
Still pretty sure.
Odds: 10:1

Not only is her voice a combination of Fergie and Jesus, but Madonna's melancholy demeanor in this video shows fans that she has multiple approaches to greatness.
She'll sing this depressing hit to offer fans a bit of reflection time.
Odds: 8:1

With a festive cheer and exotic essence, this song seems like the ideal crowd pleaser.
We still don't understand why she's singing about dreaming of bagels the night before.
Odds: 6:1

A business woman has to promote.
Odds: 5:1

She'll be expressing herself during the entire break, so singing about it seems quite fitting.
Odds: 3:1

Another one for the crowd's youthful eyes, some of the newer generations can likely relate to Pharrell more than they can to Madonna.
Sprinkled with her erotic flavor and his hint of hip-hop, these two make magic.
Odds: 2:1

The story of her life.
Here's proof of what to expect.
Odds: 1:1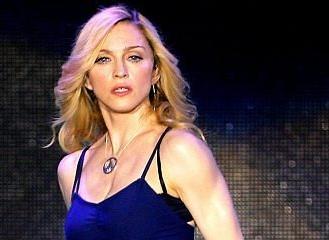 There are many out there who may be tired with the "idea of Madonna," but with one memorable performance on perhaps the biggest stage in sports, she could find a second wind.
She'll prove critics wrong and reestablish her legacy.
Odds: Perhaps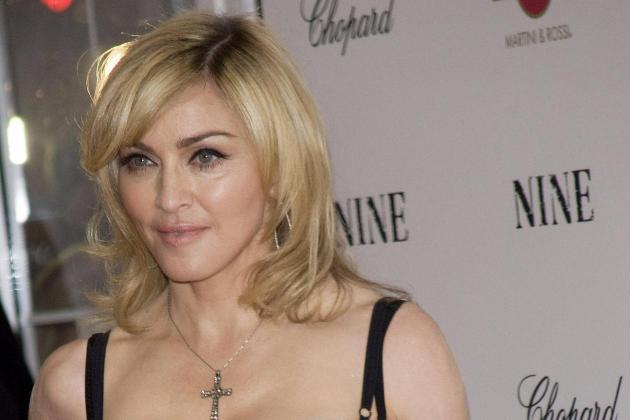 She may be a sexy 53, but Madonna can't possibly elude her age any longer.
If dentures are a part of her routine, an epic accident could be imminent.
Odds: Crossing our fingers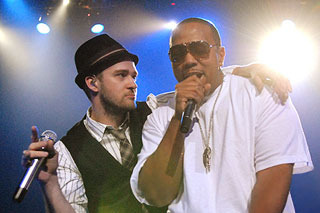 In helping Madonna create "4 Minutes," Justin Timberlake and Timbaland seemingly formed a stellar relationship with their pop star partner.
We also expect epic guest appearances from M.I.A. and Nicki Minaj, her partners in "Gimme All Your Lovin."
Odds: Likely

It wouldn't be the first time...
Odds: Hopeful

If she enters Lucas Oil Stadium in Indianapolis with this unique fashion, Madonna can be sure she'll garner every set of eagerly waiting eyes.
However, we're prepared to see an intriguing pom-pom display at Super Bowl XLVI.
Odds: Expected... time to place your bets.