Vancouver Canucks: 5 Players Who Need to Step Up as the Big Guns Struggle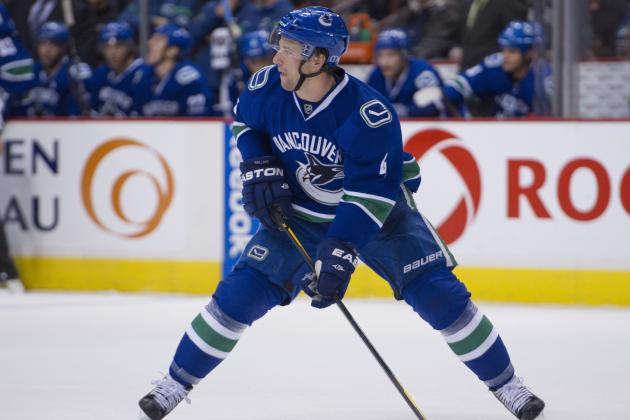 Rich Lam/Getty Images

The Vancouver Canucks may be vying for the top spot in the West right now, but as of late some of their bigger weapons haven't been as consistent as Canucks fans would like. Despite the Canucks second line seemingly improved since the return of David Booth to the line, Ryan Kesler is still struggling. Even though Alex Burrows is closing in on another 20-plus-goal season, he hasn't been able to capitalize on as many of the opportunities he has been given this year.
Defensively there were some gaping holes when Sami Salo went down with a concussion. Now he is back and those holes should close up, but there is still some cause for concern on the back end.
Even though the Canucks seem to be firing on all cylinders right now, when the big guns go through rough patches, their depth must step up and prove that they are a team to be reckoned with and not just a 10-player team.
Begin Slideshow

»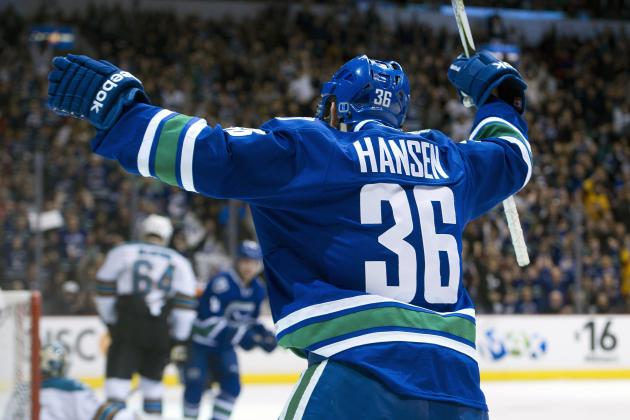 Rich Lam/Getty Images

Jannik Hansen has already had a career year, and it is only the All-Star break. Even though his numbers are up, he is one of the go-to players the Canucks count on to fill the void left by their slumping stars.
Hansen is sitting with a fantastic plus-10 rating with 25 points this season. For a third-line winger this is terrific, but his productivity has the potential to get even better. The Canucks need offense from all of their assets and Hansen is just entering his prime.
With the likes of Ryan Kesler struggling to put up points so far this season, Hansen is an excellent weapon head coach Alain Vigneault can use as a right-hand shot on the power play in his place if necessary. Hansen is definitely one of the players who can step in to fill one of the big guns' shoes briefly as they slump.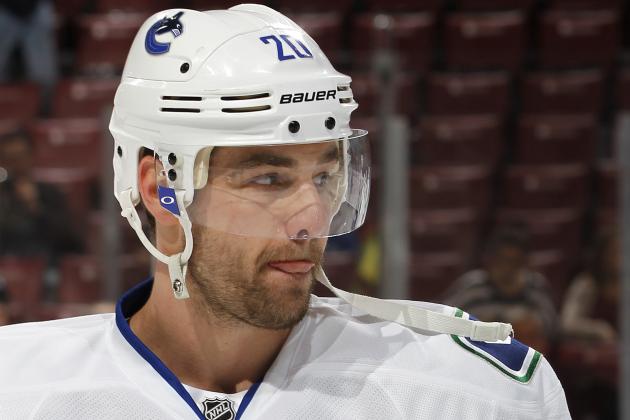 Joel Auerbach/Getty Images

Vancouver Canucks second-line winger Chris Higgins may be the team's unsung hero this season. It is hard to believe many picked him to have the start to the season that he had and with 10 goals and 26 points on the year, he has been the best player on the Canucks second line. That being said, with the return of David Booth to the line and the chemistry between Booth and Ryan Kesler beginning once more, Higgins will be flying under the radar going forward.
Unfortunately for Higgins, his terrific first half of the season will ensure that expectations are set high for him the rest of the year. Should Kesler and Booth struggle, he will be pressured to carry the load for the line, and has shown throughout this season he is capable, but only for brief periods of time.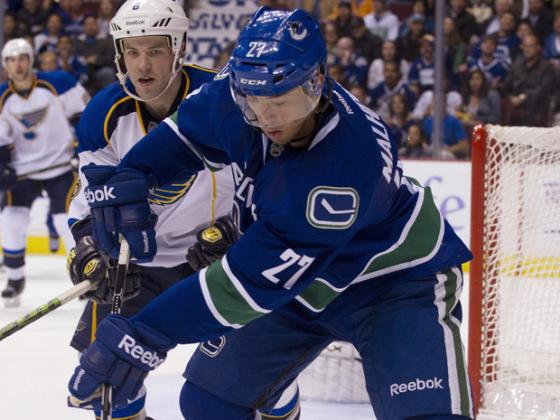 Whether or not his eye injury from the past season has had a truly career-altering effect or not, Vancouver Canucks veteran center Manny Malhotra is having the worst season of his career in the last 10 years. A total minus-seven with just 13 points, Malhotra has found himself stuck on the wing of the fourth line.
Over the past five seasons, Malhotra has been counted on to produce at least 30 points a campaign. This season he is projected to get just 21 points total.
Malhotra definitely has the ability to be an effective forward for the Canucks whether it be in the faceoff circle or adding a few extra goals for the team, and if one of the top centers goes down with an injury this season, his team-best 57.7 percent faceoff wins will be put to the test against the best centers in the NHL.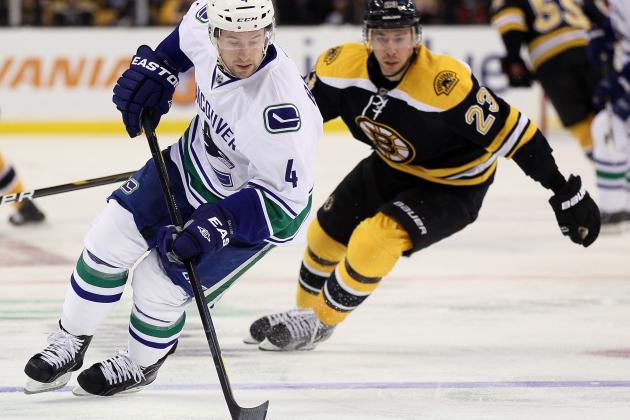 Elsa/Getty Images

It is no secret that Vancouver Canucks head coach Alain Vigneault and big-ticket defenseman Keith Ballard have a tumultuous relationship, but with a defensive core that is always seeming to change, Ballard is the D-man the Canucks need to be able to trust with shouldering some of the load.
Ballard is just plus-one on the year and is tied for second on the team with 57 penalty minutes. He needs to change those penalty minutes into points for his team.
When the Canucks picked up Ballard prior to the 2010 season, they expected the player he was in Florida where he had an average of 30 points over two seasons. Instead they got just seven points with limited minutes.
Ballard is the one man on the defensive side of the puck that the team needs to instill their trust in and he will perform. If any of the top four defensemen go down with injury the Canucks can count on Ballard to fill a hole and contribute instead of keeping him in the fifth defenseman spot, unable to help his team.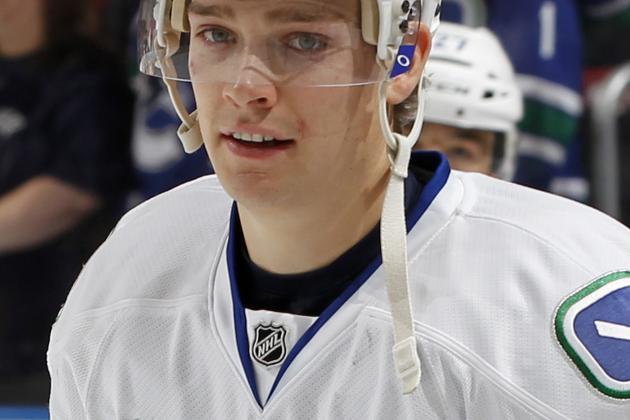 Joel Auerbach/Getty Images

The player who could potentially be the Vancouver Canucks' No. 1 piece to move at the trade deadline is Mason Raymond. If they want any value for Raymond, however, he needs to step up—whether he gets moved or not.
It would have been understandable for Raymond to struggle when he returned to the team in December, but he did the opposite and was actually playing very well. To come back from a broken back and just six months later be back in form is spectacular, but in January his played has slowed and become inconsistent.
Raymond has increasingly struggled with his puck control, but his skill is still there, and should his linemates Cody Hodgson and Jannik Hansen struggle he will be the sole player the Canucks can truly depend on for depth scoring. It may be a shaken confidence, but Raymond has proven in his time in a Canucks uniforms that he can put the puck in the net as seen in 2008-09 when he scored a career-high 25 goals.