MLB Free Agency: Yoenis Cespedes and the 50 Best Athletes Ever in MLB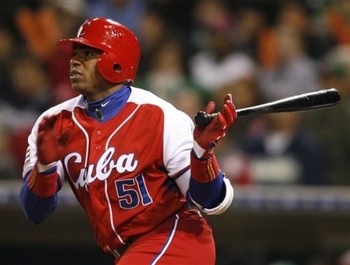 Yoenis Cespedes has a long swing and doesn't seem especially attuned to the strike zone. He might never hit even .275 at the major-league level, and because he also lacks defensive instincts, many MLB scouts believe he will have to play primarily a corner outfield position. There is a great deal of risk considering that he might never reach his full potential.
The Chicago Cubs, Miami Marlins and the other five or six teams actively interested in Cespedes all know those things. They all know that Cespedes is rough around the edges, especially for a 27-year-old. Yet, they seem ready to pay him in excess of the $30.25 million the Cincinnati Reds shelled out for Cuban pitching phenom Aroldis Chapman prior to the 2010 season.
The reasons are clear once one soaks in the two now-famous scouting videos that have leaked onto YouTube this winter. In them, Cespedes demonstrated exceptional, crazy athleticism, from running to weightlifting to 50-inch vertical jumps.
Cespedes is such a spectacular physical specimen that, if some team can ever teach him to play baseball with any polish, he would be a superstar with a .900 OPS upside in center field.
Baseball is, of course, primarily a skill-based competition. It isn't like football or basketball—it does not demand athleticism. When that elite athleticism is at hand, though, it makes the game more fun to watch, and the players easier to market and marvel over.
Here are the 50 guys who have induced the greatest drooling fits from tools-obsessed scouts over the last century.
50. Devon White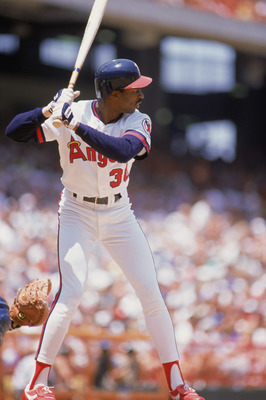 Mike Powell/Getty Images
White was a long whisper of a player.
At 6'1" and 170 pounds, he was all skinny legs and a compact torso. Even off the field, though, the Jamaican projected strength and solidity.
He stung the baseball well enough to hit 208 career home runs, including double-digit dingers in 13 different seasons. He also stole 346 bases with his long, smooth strides, though it took him years to develop base-running instincts.
Most importantly, White used his body to do absolutely everything one could ever want a center fielder to do with the glove. He chewed up the field with his speed, then used impressive leaping ability to steal home runs on a semi-regular basis.
He rates as one of the best defensive center fielders ever, and owes much of that to his physical gifts.
49. Mariano Rivera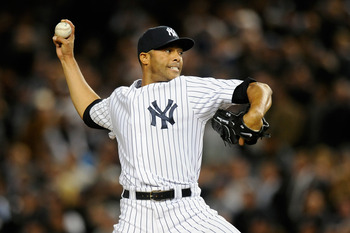 Patrick McDermott/Getty Images
When you have but one real pitch, command is critical. That makes repetition, balance and agility important, and for that reason, Mariano Rivera has raised those things to an art form in the world of pitching.
He's a paragon of preparation, such that he stays loose and lithe enough to come in every night without blinking. He looks as fundamentally sound when he enters games today as he did 15 years ago, and the reason is that Rivera is a natural athlete who has kept himself in peak condition.
His coordination and equilibrium have served him very well.
48. Trevor Hoffman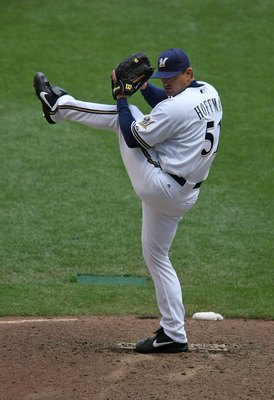 Jonathan Daniel/Getty Images
Good closers can sometimes be fat men with huge fastballs or herky-jerky twirlers with sliders capable of inducing vomit. Great ones, though, are usually athletes of a high order, like Rivera and Hoffman.
At Hoffman's peak, no one in baseball worked harder, and no one was a more sound, coordinated athlete. Hoffman's delivery included a trademark chest-high leg kick, one that would have strained the hamstrings of even some shortstops.
Hoffman succeeded that way because he had great balance, flexibility and core strength. Those aren't the standout tools that make up an elite athlete in most people's minds, but without them, top-heavy, muscle-bound physiques are useless in baseball, even deleterious.
47. Kenny Lofton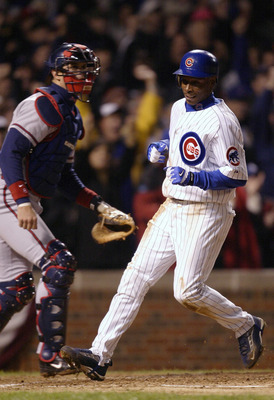 Brian Bahr/Getty Images
The Hall of Fame ballot in MLB will welcome a bevy of big names this coming season, but one who deserves far more credit than he has gotten as a candidate is Kenny Lofton.
Lofton was blindingly fast when he arrived in the big leagues, and put that speed to use in swiping 608 bases before hanging up his spikes. He could also jump, and became one of the best in the game at stealing back homers for a few years.
Lofton was a bit of a one-dimensional athlete, but the one dimension was sensational. He also developed strength in his upper body as he aged.
46. Herb Washington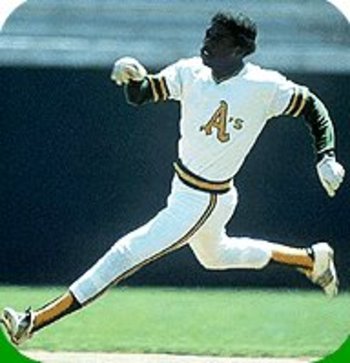 Hey, speaking of one-dimensional but superb athletes...
Herb Washington was a Charlie Finley gimmick. He was never meant to be anything more, and he never was. Washington was a world-class sprinter in college but had the good sense to make himself good money in baseball, instead of trying desperately to be an Olympian and only maybe making as much cash.
In 94 games, Washington stole 48 career bases. He never had a plate appearance. His inability to dominate the game as a runner despite his absolutely stupid speed demonstrated once again that a great athlete does not a great ballplayer make.
But Washington sure was fun to watch when he took off running.
45. Greg Maddux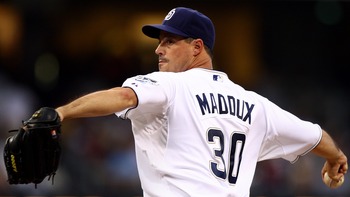 Donald Miralle/Getty Images
Like Rivera and Hoffman, Maddux qualifies as a counter-intuitive member of this list. He's a pitcher, after all, and a low-effort thrower to boot. He does not have great strength, nor foot speed, nor velocity.
Maddux, though, won 18 Gold Glove awards, and he won them for a reason.
He finished his delivery on a virtually impossible level plane, readying himself to spring after baseballs more quickly than any other pitcher of his era. He had such refined coordination that scooping, turning and throwing the ball never challenged him the way it does almost every other pitcher in recent memory.
44. John Smoltz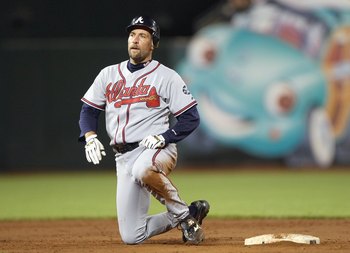 Jed Jacobsohn/Getty Images
In addition to being an all-state basketball player, Smoltz was a two-way star when he first got his start in the minor leagues. He played first base in A-ball.
He was always destined for the mound, but Smoltz put his athletic gifts to use even there. His power delivery showed the violence that comes from great strength, and though it occasionally gave him arm trouble, it also contributed to his success.
43. Derrek Lee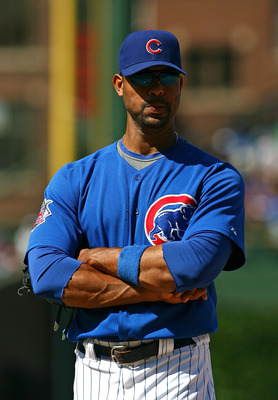 Jonathan Daniel/Getty Images
Standing six-and-a-half feet tall with broad shoulders and long, lither limbs, Lee chose baseball over a scholarship offer to play basketball at North Carolina in 1993...months after the Tar Heels won the NCAA tournament championship.
Once he got to the big leagues, Lee settled in at first base, an unlikely place to find an elite athlete. Perhaps for that reason, he rarely got the credit he deserved as one of the most gifted physical specimens in the league.
He could steal would-be doubles down the line with his flying vertical, ran well enough that he stole 104 bases, and had the strength and leverage in his swing to threaten 30 homers every year.
Honestly, with a bit of coddling, he could have learned third base or right field. He was that gifted. Lee, though, had a great career right where he was.
42. Keith Hernandez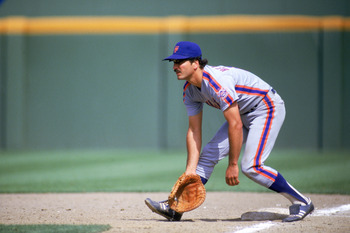 Stephen Dunn/Getty Images
Only his left-handedness forced Hernandez to play first base. He had a rocket arm born of lightning-fast reflexes. He moved smoothly, especially laterally. He was agile, flexible and coordinated.
Hernandez impacted the game more than any other defensive first baseman in history, and his athletic tools made that possible.
41. Troy Tulowitzki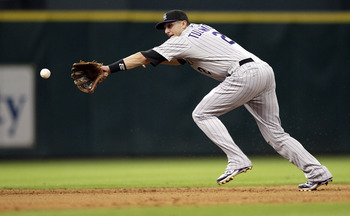 Bob Levey/Getty Images
Not all athletes are big and strong. It's unfortunate that people imagine it that way. Athletes can be any size, so long as they possess more than one of the following:
Quick reflexes
Strength
An athletic frame, usually a "T" shape in men
Speed
Agility
Flexibility
Balance
Hand-eye coordination
Very fine motor control
Of course, if one were to have that entire package of skills, even if no single trait were supernal, and were to be the size of a middle-of-the-order slugger, that guy would be a fantastic athlete.
Troy Tulowitzki is that guy.
40. Carlos Zambrano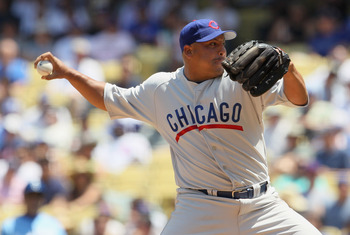 Jeff Gross/Getty Images
At his best, Carlos Zambrano only needed one pitch. He would simply rear back and cut loose his fastball, and it would slice in an utterly unpredictable direction just before reaching home plate.
That life comes from the feel Zambrano had for the baseball. Though he never learned to harness it into precision of placement, Zambrano always has had terrific fine dexterity through his upper body.
To that, he also adds unlikely speed for a man of his size, the strength of a bear and quick-twitch reflexes. Zambrano may be nuts, but he is also fun to watch because of the gifts he possesses.
39. Vladimir Guerrero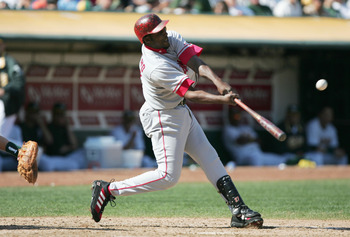 Jed Jacobsohn/Getty Images
No one should be able to succeed using the Vladimir Guerrero model. He swings at utterly everything pitchers toss his way, and damned if he doesn't also make contact with the bulk of it.
Guerrero was once fast as a thoroughbred and strong as an ox, just a physical beast who nearly posted a 40/40 season while with the Montreal Expos. His speed has faded and his bat has slowed, but the enduring and most amazing element of his athleticism is his hand-eye coordination.
He has never struck out 100 times in a season, and though he rarely walks, Guerrero's ability to succeed simply by throwing the barrel of the bat at the ball is unique.
38. Alex Rodriguez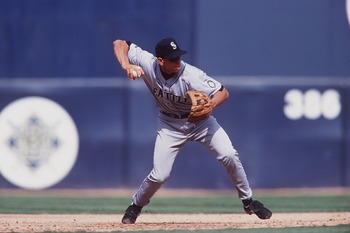 Stephen Dunn/Getty Images
Yankees fans probably do not remember the Alex Rodriguez who fits on this list. That version of Rodriguez died when he began taking performance-enhancing drugs and ballooned to his muscle-bound current state.
In the mid-1990s, though, Rodriguez was a young and spectacular specimen. He had it all: the reflexes, the size, the strength, the speed and the little touches.
He was as dynamic a player as any in the game, especially circa 1996.
37. Frank Thomas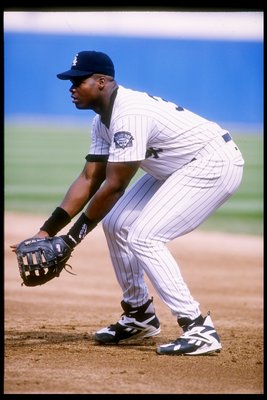 Rick Stewart/Getty Images
Frank Thomas was always going to end up a baseball player, but he spent part of his college career as the starting tight end for the Auburn Tigers.
At 6'6'' and with a barrel chest from the time he was 12, it was Thomas's destiny to be huge and strong. He never ran all that well, which is why he hit his head on his ceiling as a football player in the old SEC.
Still, Thomas's hand-eye coordination, paired with his massive size and strength, made him an elite athlete.
36.Ken Griffey, Jr.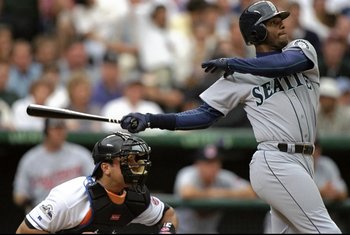 Brian Bahr/Getty Images
Good genes helped create Griffey, the superstar athlete. His dad was a burner on the bases, a solid fielder and a good contact hitter. He never had his son's strength or swing, though.
Junior could swing sweepingly without taking his eyes off the ball, thanks to his strength and the balance in his swing. He ran down fly balls with great speed, and scaled outfield walls with good jumping ability and an easy, galloping stride.
He was as pure a joy to watch at his best as any player of the steroid era, due in large part to his aura.
35. Nap Lajoie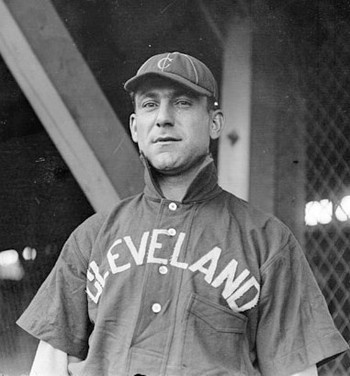 Nap Lajoie played back in the days when the ball was dead, the bats were almost literally lumber and the average second baseman was a David Eckstein-sized pixie.
Lajoie, though, stood 6'1" and weighed nearly 200 pounds. He ran faster than most players at the time had ever run, and his sheer strength allowed him to post a career .446 slugging average in an era during which the league slugged .347.
Lajoie was as sturdy a second baseman as MLB would see for three decades or so, and a heck of an athlete.
34. Rickey Henderson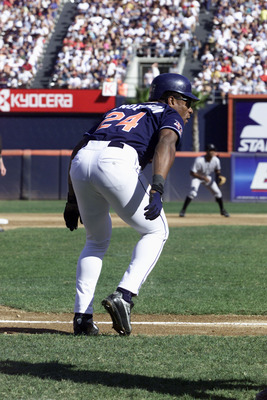 Stephen Dunn/Getty Images
The Man of Steal was fast, sure, but he had plenty else in his back pocket athletically.
Henderson was strong, and worked hard to keep himself strong, through his upper body. That added to his explosion, on the base paths and in the outfield. He also had awesome reflexes, allowing him to change directions easily, decide very early whether to swing at incoming pitches and generally manipulate the space he occupied more thoroughly than perhaps any player before him had.
33. Jose Canseco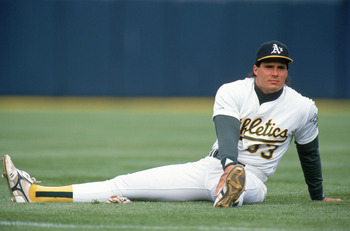 Otto Greule Jr/Getty Images
Canseco perfectly embodies the interplay of tools and skills in baseball.
He took performance-enhancing drugs to maximize the return he could get on a powerful physique, some natural speed and very quick wrists. He muscled up, striving at every moment to become a more finely-tuned athlete, but he never worked very hard on baseball-specific skills or fundamentals.
He had a fine career, with fancy counting numbers, but never reached his potential. Remove the drug scandal and Canseco is a reasonable model for what Cespedes' career could look like.
32. Joe DiMaggio
Joe DiMaggio played his first game for the New York Yankees in 1936, by which time Tris Speaker had enjoyed the title of baseball's best-ever defensive center fielder for three full decades.
It took DiMaggio about five seasons to win that acclaim away.
He was a marvel, and though injuries slowed him down as he aged, DiMaggio was the complete athletic package. He had the strong hands of a fisherman's son, but the fleet feet of the boy at the wharf who never fit in, and who took to running off to play baseball.
31. Roberto Clemente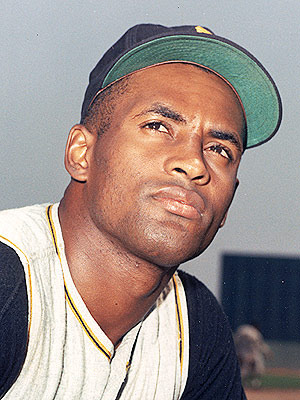 Body control is a somewhat intangible facet of athleticism, but Clemente had it in spades.
He could make a catch at full throttle, head for the right-field wall, then seemingly stop on a dime and fire the ball back into the infield.
He could run, he could throw. Clemente could do it all, largely because his whole body moved as one instrument.
30. Dave Winfield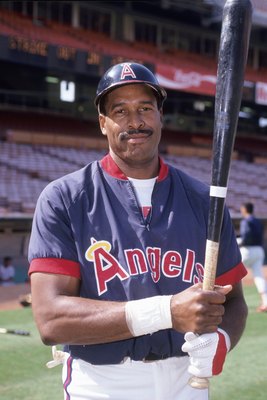 Getty Images/Getty Images
Winfield was an All-American baseball and basketball player in college. He both pitched and slugged for the University of Minnesota baseball team. He then leap-frogged the minor leagues and became an immediate impact player with the San Diego Padres.
He was big, strong, and moved much faster than it seemed he should. He seemed to lunge everywhere, but only because he glided a bit and moved low to the ground.
29. Lou Gehrig
Gehrig almost didn't play baseball.
At Columbia College in New York, he was a star football player. He had (often underrated) speed, he was thick and powerful. His short swing still produced power because his forearms were stunningly strong.
28. Greg Golson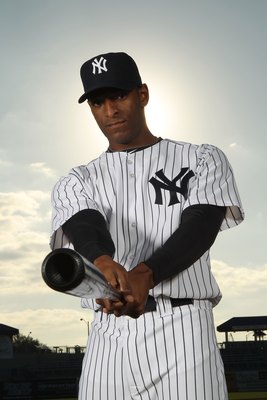 Nick Laham/Getty Images
Many perfectly knowledgeable fans might not even know who Greg Golson is. He has amassed only 42 plate appearances in 40 games over four seasons of big-league ball, all despite being a sensational all-around athlete.
Golson had at least three tools that projected as 70s (two standard deviations above average) on the scouting scale, including his speed and power. He never actualized those things, but his strength, speed and hand-eye coordination are the reason he has had so many chances.
27. Bob Feller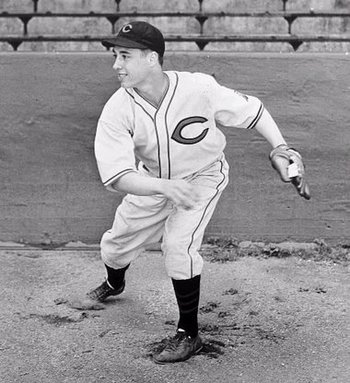 Feller was always a baseball star at heart. That's what allowed him to reach MLB at age 17. He let nothing distract him, but he did find time to build strength by baling hay, picking corn and performing other farm chores.
Feller's strength, size and flexibility allowed him to push the previous boundaries of fastball velocity. His repeatable delivery certainly helped.
26. Brian Jordan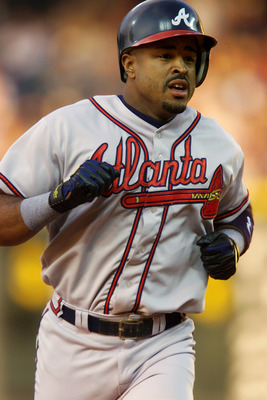 Brian Bahr/Getty Images
Until 1992, Brian Jordan wasn't sure how much he wanted to commit to baseball. He had a second job, after all, and it was going pretty well. Jordan had four interceptions during his tenure with the Atlanta Falcons, playing safety in the NFL.
Jordan had that kind of explosion on the diamond, too. He could run and had very good power. He lacked certain of the finer instincts for the game, but his physical dynamism allowed him to have a long career, anyway.
25. Duke Snider
All of New York's elite 1950s center fielders were superb athletes.
And Snider was no exception.
He was country-strong, could run and field with his long, ambling gait, and put bat to ball more consistently than either Mays or Mantle, demonstrating his hand-eye prowess.
24. Matt Holliday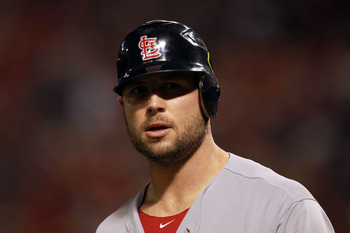 Ronald Martinez/Getty Images
Unfortunately, Matt Holliday is the sort of athlete baseball may begin to lose under the terms of the new CBA they approved last month.
He is a native Oklahoman, and had an offer to play quarterback on the football team there. He passed it up for humongous money with the Colorado Rockies, but the new hard slotting system in place might prevent teams from ponying up the way they need to in order to snag players of Holliday's caliber going forward.
23. Andruw Jones
Brian Bahr/Getty Images
Culled from the relatively unpicked baseball talent fields of Curacao, Jones stood out by being young and a superior athlete.
He never learned to control the strike zone or make consistent contact, but Jones had tools enough to succeed without those secondary skills.
He may be one of the top five defensive center fielders ever, and on top of that, he had prodigious power.
22. Bob Gibson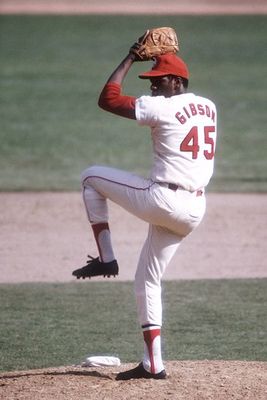 It's this simple: Before Bob Gibson became a full-time St. Louis Cardinals ace, he split time between that and playing for the Harlem Globetrotters.
Yes, the Globetrotters.
21. Todd Helton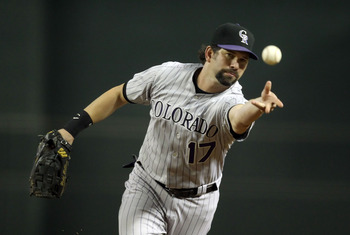 Christian Petersen/Getty Images
Helton landing in the big leagues was more luck than anything else.
If his primary competition for the Tennessee Volunteers' starting quarterback job had been a bit less staunch, he might have stayed in school and pursued a career throwing passes much long than the flip to the pitcher covering the bag.
Then again, Helton's competitor was Peyton Manning, so it's not like it was terribly close between the two.
20. Tris Speaker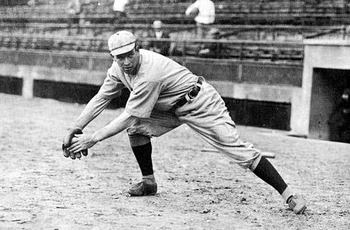 Speaker was a speed demon.
He notched 13 seasons of double-digit triples. He covered center field, by all accounts, with extremely rapid, quick steps. He was not a huge man, but he was strong enough to make up for his wanting size.
19. Joe Mauer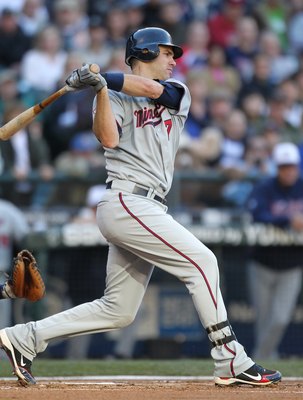 Otto Greule Jr/Getty Images
Most players 6'5" or taller find catcher too taxing on the knees, but not Mauer. He's another man who could have as easily been a college quarterback, but chose baseball instead.
His flair for pouncing on balls near home plate reflects a quickness uncommon to the position.
18. Ichiro Suzuki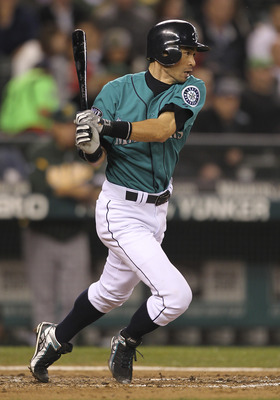 Otto Greule Jr/Getty Images
More than most any other player in baseball history, Ichiro's very swing is an exercise in athletic prowess. It requires careful balance, timing, hand-eye coordination and (if it is to have the desired effect) not a little foot speed.
The wheels started to come off offensively for Ichiro in 2011, but he remains one of the most fun players to watch in all of MLB. His speed, rocket arm and acrobatic encounters with the right-field wall make him an easy choice in that regard.
17. Barry Bonds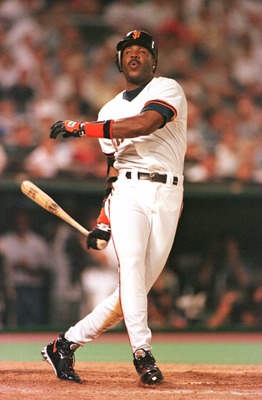 Al Bello/Getty Images
Don't remember Bonds, the steroid-infused one-dimensional hit man. Remember the svelte, sleek man who once hit 30 home runs and stole 50 bases in a single season.
Bonds had a poor arm and never worked very hard to improve upon it, but he was strong, fast and had superior secondary athletic skills. His balance and coordination of all body parts were impeccable.
16. Carl Crawford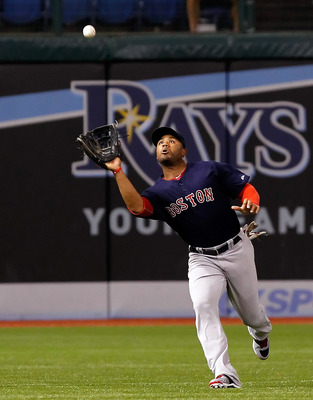 J. Meric/Getty Images
You can see the football background in the way Carl Crawford plays left field. It's in the way he sets himself, the way he lines up the ball as he moves toward it, and in the way he catches the ball. He prowls for line drives the way a safety prowls for an interception.
Crawford is a specimen, all right, and another that was nearly lost to collegiate pigskin. It's possible the Red Sox vaguely wish he had been.
15. Nolan Ryan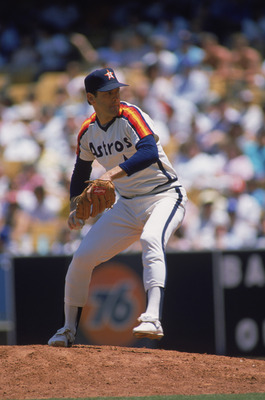 Bud Symes/Getty Images
Ryan was an absolute freak.
He had big, strong legs and a thick trunk. He was built for endurance, anyway. Yet, no pitcher in baseball worked harder than he to keep in top form. Ryan ran sprints in addition to standard throwing programs, and all his dogged preparation paid off.
One does not pitch into one's mid-40s that effectively without preparing arduously.
14. Ty Cobb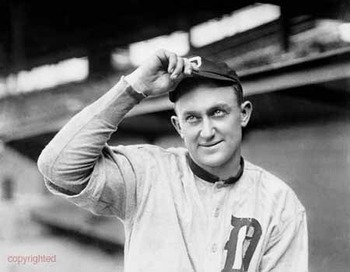 Cobb was the fastest and most efficient athlete to play MLB baseball in the Dead Ball era. He stole 897 bases and struck out only 680 times in his career.
Everything he did was ruthlessly efficient and economical of movement.
13. Matt Kemp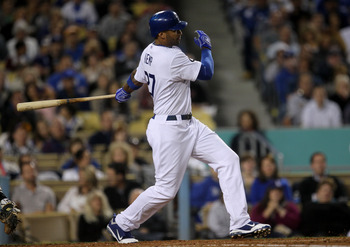 Stephen Dunn/Getty Images
Kemp's nickname is the Bison, and if that sounds more like a football nickname than a baseball one, there's a reason.
Kemp, as Baseball Prospectus's Kevin Goldstein is fond of saying, came to the Dodgers as an athlete nonpareil. His success or failure rode on his ability to discover some baseball skills to go along with great speed and strength.
Needless to say, he has found it.
12. Ted Williams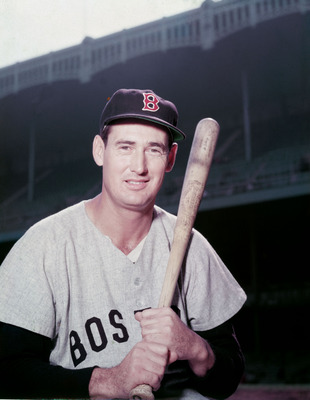 Getty Images/Getty Images
Williams' image in historical perspective has become one of an immobile left fielder whose primary skills were power and a sound batting eye.
Yet, the reality was that Williams might have had a future in professional basketball, had a sufficiently organized league been present during his teen years in California.
He was an astounding athlete with wiry strength up and down his frame, and speed in no short supply. He could hit because he had remarkable vision and, therefore, excellent hand-eye coordination.
11. Ivan Rodriguez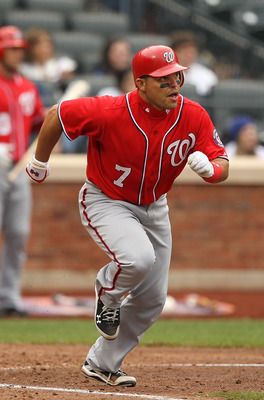 Al Bello/Getty Images
A better prototype for the catcher's spot physically, Rodriguez has also always shared Mauer's cat-like agility behind the dish.
He threw as well in his prime as any catcher in decades, and ran better than most catchers ever can. He also had quick wrists that translated to big power, and used his small frame as leverage in creating a terrific line-drive swing.
10. Johnny Bench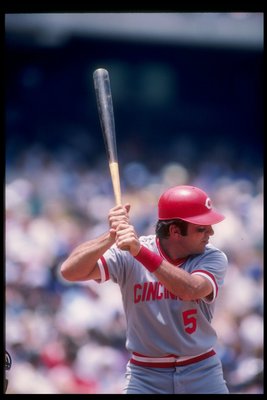 Getty Images/Getty Images
Last catcher. Promise.
Bench reinvented the position. He could catch the ball one-handed. He could throw from his knees. He shut down the opposing running game with a transition from catch to throw that was faster than any seen before.
Bench also had muscle throughout a large upper body. He generated great power with that frame, power no one had seen from a catcher before.
9. Lou Brock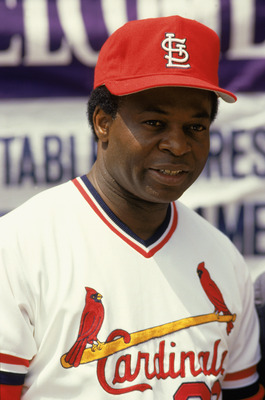 Stephen Dunn/Getty Images
Brock was not a terrific baseball player. He didn't start out that way, nor did he grow into it much. He doesn't belong in the Baseball Hall of Fame.
He does, however, belong in the United States Athletes' Hall of Fame, assuming such a thing exists.
He reintroduced speed as a major weapon in the game, after a decade and a half of sluggish, bump-and-thump baseball. He also had some power, and he used those skills to their absolute fullest potential.
He still struck out all the time and walked rarely, but Brock was a tremendous athlete.
8. Tim Raines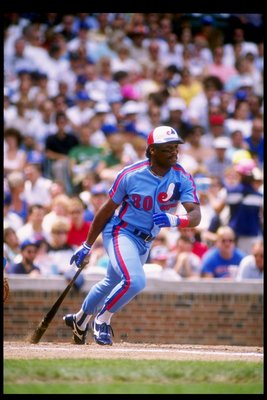 Jonathan Daniel/Getty Images
Raines might have had slightly less sheer speed than Brock, but he had more pop. He also had a broader base of skills and athletic assets.
Whereas Brock averaged 107 strikeouts per 162 games played, Raines (thanks to superior hand-eye coordination) averaged 63 of them. He also played electrifying defense on the artificial turf in Montreal.
7. Deion Sanders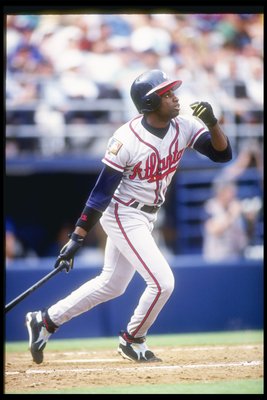 Stephen Dunn/Getty Images
Many still wonder what kind of player Deion Sanders could have been had he chosen baseball over football, and done so sooner. He had game-changing speed, more power than you might expect, a swing reminiscent of Ken Griffey, Jr. and the body control to adjust and recover when he made mistakes.
He made a lot of them. Sanders never even approximated his potential. On the merit of his sheer athletic tools, though, he could have been every bit of what Devon White was.
6. Jackie Robinson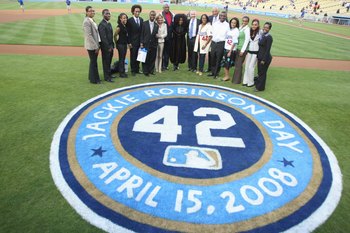 Stephen Dunn/Getty Images
Historians choose narratives, and sometimes, they choose narrow ones. Too often, people suggest that Brooklyn Dodgers GM Branch Rickey selected Jackie Robinson as the man to break baseball's color barrier based on Robinson's temperament and background.
That may be partially true, but it's certainly not wholly true.
Robinson also got the nod for an equally important reason: He was a spectacular athlete, and he would succeed. Rickey repeatedly mentioned in later years that Robinson had to succeed, and that he chose Robinson because he knew Robinson would not fail.
A three-sport star in his youth, Robinson might have been an even better running back than he was a second baseman. He was hugely strong through his chest and shoulders. That frame made him better able to take the beating white players attempted to inflict on him, and his speed helped him dish out his own punishment every now and then.
5. Mickey Mantle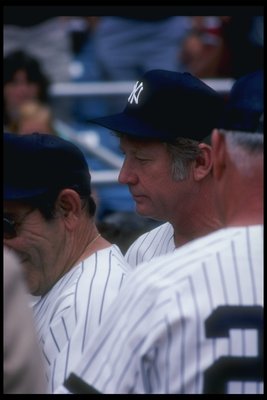 T.G. Higgins/Getty Images
Mantle's tragic story is well known.
He was a supernal athlete, "The Commerce Comet." He ran faster than anyone else in baseball when he arrived as a rookie. He hit for more prodigious power from both sides of the plate than most people could from even one side. He read both pitches and flt balls well, picking them up earlier than most anyone else.
His tools eroded sooner than they ought to have. Freak injuries contributed; so did Mantle's bad habits. Still, at the peak of his powers, Mantle was as good a pure athlete as perhaps anyone in big-league history.
4. Willie Mays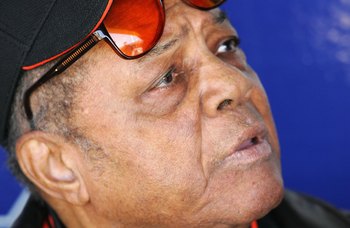 Jed Jacobsohn/Getty Images
Mantle was brilliant because he drew walks and had some secondary skills his fellow New York center fielders could not match. For sheer athletic prowess, though, Willie Mays had him beat.
With terrific speed, Mays covered some very difficult center fields very, very well. He also had awesome body control and balance, such that he could make running catches and running throws without missing a beat.
He stayed balanced at the plate, too, and when he squared up the ball, he stung it beautifully.
3. Jim Thorpe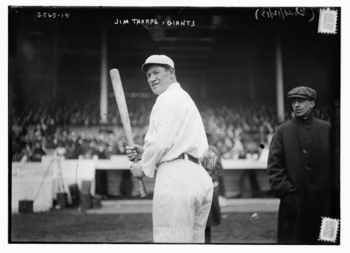 People who know of what they speak sometimes contend that Jim Thorpe was the greatest all-around athlete in American history, and though that isn't true, it illustrates the point. People in the know only ever champion two or three names in the category, so rare is the air up where Thorpe played.
He was better at everything he did other than baseball, but then, that's one major theme of this exploration: Baseball is hard, and being a monstrous specimen with great physical gifts does not come close to guaranteeing success.
2. Babe Ruth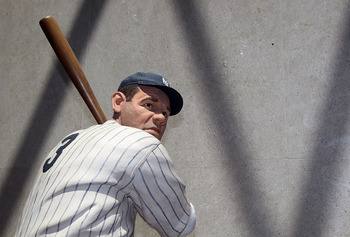 Jim McIsaac/Getty Images
In his youth, Ruth could run. He had prodigious power, as everyone knows. He had great hand-eye coordination, and he had demonstrably excellent fine motor dexterity. He demonstrated it, in fact, by being a successful pitcher for years before becoming the most dominant home-run hitter in baseball history.
It's hard to beat that combination.
1. Bo Jackson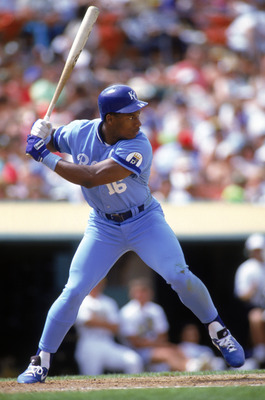 Otto Greule Jr/Getty Images
It's simply not close.
Despite Mays' tools package and Ruth's skill set and Jim Thorpe's broad-spectrum excellence, it's not remotely close. Bo Jackson is by far the most dynamic and thrilling athlete ever to don an MLB uniform.
If Jackson had not gotten hurt, he may have been a Hall of Famer. If he had given up football altogether and focused on baseball sooner, he almost certainly would have. As it is, we are left with a series of highlights that boggle the mind.
No one else has ever been able to do the same things.
Keep Reading