MLB: Prince Fielder, Miguel Cabrera and the Best Hitting Duos in the AL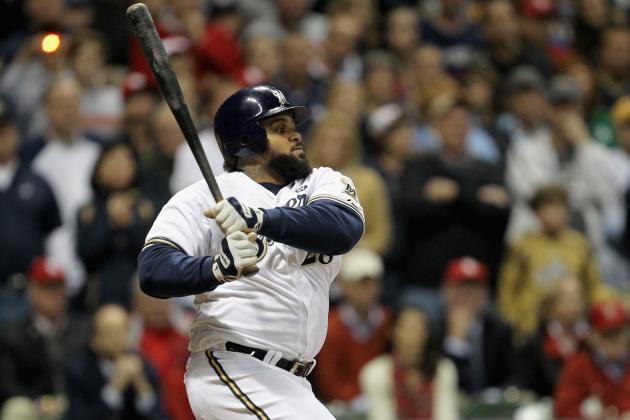 Jonathan Daniel/Getty Images

With the recent signing of Prince Fielder, the Detroit Tigers now boast one of the best hitting tandems in the league. It will be interesting to see how he plays alongside Miguel Cabrera—one of the best all-around hitters in the game today.
Although Fielder and Cabrera have yet to play together, one thing is certain: these two will put up hefty numbers.
Jim Leyland will have a fun time creating a lineup around these two. Fielder is a premier left-handed hitter in the game today, and Cabrera is dominant batting right.
To be a great hitter, you not only have to hit for power, but also hit for average.
These duos dominate both and require teams to game plan around them. They don't just stuff the stat sheet in home runs and RBI. They hit for average, steal bases or have a great on-base percentage.
Here are the top hitting combos in the American League.
Note: Duos are ordered by team name, not by rank.
Begin Slideshow

»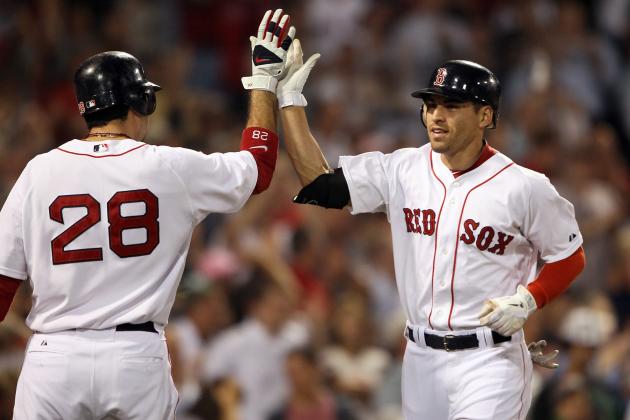 Elsa/Getty Images

Boston's prolific offense last year was led by these two stars.
Adrian Gonzalez lived up to his hype by hitting for a .338 average, 27 home runs and 117 RBI. Jacoby Ellsbury had his greatest statistical season of his young career, hitting a team-leading 32 homers and posting an average of .321 with 105 RBI's.
Gonzalez and Ellsbury had more hits than any other duo in the league last year. Gonzalez finished with 213, tied for first with Michael Young, and Ellsbury finished with 212, good for third.
If that doesn't warrant being on this list, nothing does.
These two will anchor the Red Sox lineup for the forseeable future. Both are under 30 years of age, and the Red Sox should keep both.
They are one of the best tandems in the league.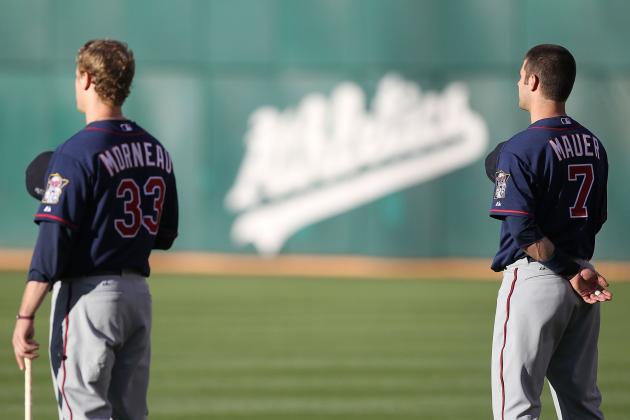 Jed Jacobsohn/Getty Images

These two barely make the cut over Albert Pujols and any other player from the Angels' lineup.
Justin Morneau and Joe Mauer have been riddled with injury for almost all of their years together. This year, we will hopefully see what made them so dominant from 2006-2009.
Mauer is an on-base machine, and Morneau does it all. He won the American League MVP in 2006 and still has gas left in the tank at 30 years old. The question is whether or not these two will be healthy at the same time.
f they can get back to their 2006 form, where both finished in the top six of AL MVP voting, they'll be fun to watch.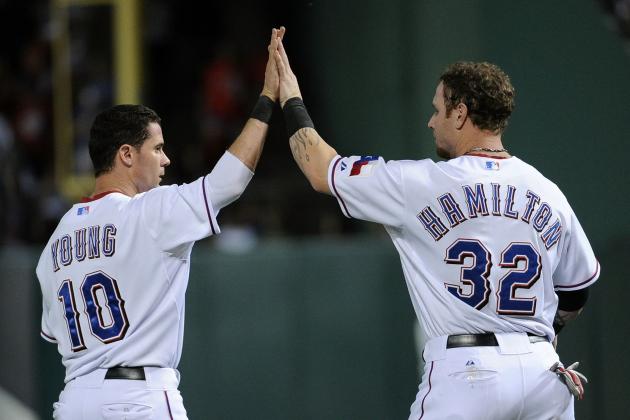 Harry How/Getty Images

Adrian Beltre was a great addition last year, but he doesn't match the impact that each of these players has each night.
Josh Hamilton didn't quite match his career-high numbers that he posted in 2010, but his 2011 campaign was still very successful. Hamilton was actually only six RBI from tying his 2010 output, in 31 less at-bats.
Michael Young is playing young, despite being 35 years old. His batting average of .338 last year was a career high, as was his 106 RBI.
Young, as stated previously, tied for first in the majors with 213 hits. He's been doing it his whole career, and it should continue.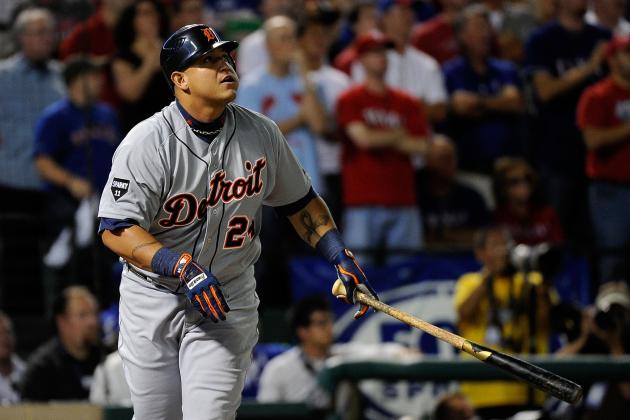 Kevork Djansezian/Getty Images

The most recent addition to this list, Prince Fielder and Miguel Cabrera are right up there with the best duos in the game, and they haven't played a single game.
Miggy had the best batting average in the league last year (.344), best on-base percentage (.448) and was fourth in slugging percentage (.586). In fifth? One Prince Fielder (.566).
These two know how to swing the bat. Their combined on-base percentage is .863, which means that one of them will almost certainly get on base each time through the lineup.
Teams will no longer be able to pitch around Cabrera. Watch out American League.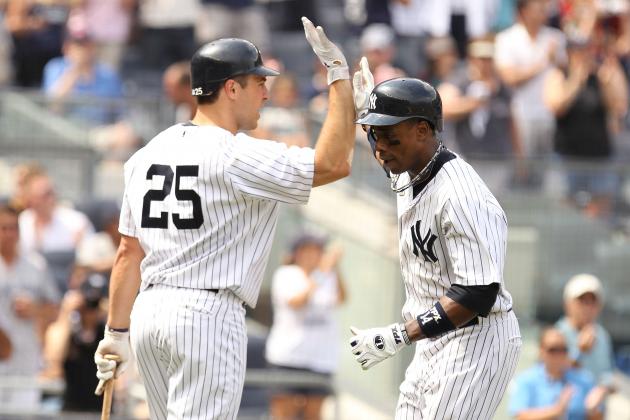 Al Bello/Getty Images

This New York Yankee duo dominated last season.
Curtis Granderson and Mark Teixeira combined for 80 home runs and 230 runs batted in. They may not boast the best averages (.262 and .248, respectively), but their power numbers are rivaled by few.
The surprise here is Granderson, who's season high in home runs was 30 before last year. He is now one of, if not the best power leadoff hitters in the game. He also stole 25 bases and walked 85 times, both good for top 15 in the American League.
Teixeira has been everything the Yankees could ever ask for. He has held down first base for the Yankees for the past three years and should continue to do so in the near future.