Prince Fielder to Tigers: Twitter Reacts to Slugger's Shocking Deal with Detroit
January 24, 2012

Christian Petersen/Getty Images
Scott Boras has proved his genius yet again. The Detroit Tigers have come out of nowhere to sign Prince Fielder to a nine-year, $214 million contract, according to Tim Brown of Yahoo! Sports. 
The interesting part of this whole thing is that the Tigers were never mentioned as a serious player for the superstar first baseman. But perhaps this will teach us to stop reading too much into rumors and speculation from people close to a player or team. 
As always, Twitter blew up when the news was first announced. Here are some of the best reactions to the mega-deal reached between the Tigers and Fielder. 
Karl Ravech of ESPN is looking towards the future with this deal and the Los Angeles Angels' signing of Albert Pujols.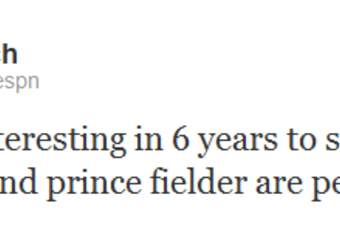 That is going to be something worth paying attention to, but these teams could obviously not care less about that.
Ravech's cohort at ESPN, Steve Berthiaume, found a quote from Tigers general manager Dave Dombrowski from last week.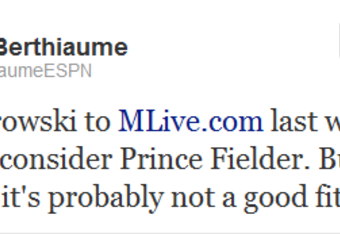 Well played, Dombrowksi. 
Alex Samosiuk decided to have some fun with Fielder's fat new contract and the economic climate in Detroit right now.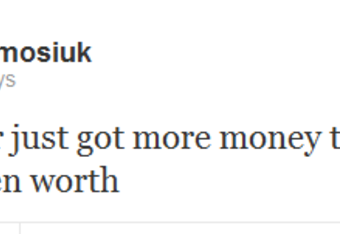 Moe Ayache, who is a self-described Detroit fan, is shocked at this deal, but probably not for the same reason most fans are.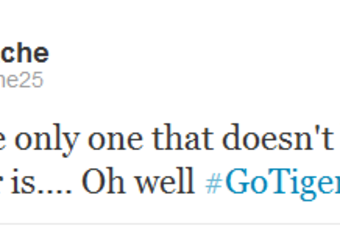 Apparently Moe doesn't follow baseball that closely, or he lives under a rock.
Michael Rosenberg of the Detroit Free Press was just as amazed as the rest of us. He even put his shock into perspective on a scale from 1-10.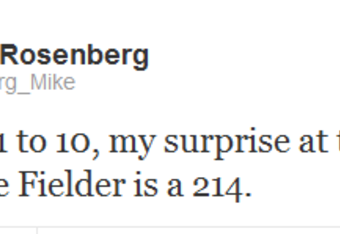 Amanda Rykoff of ESPNW.com was apparently under the impression that this deal was just some big joke by an evil entity.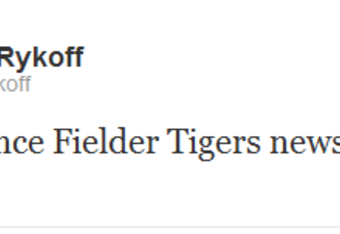 Bleacher Report's own Gabe Zaldivar, who is a fan of eating meals of food himself, thinks that Detroit restaurants could see a spike in business with two big bodies right now.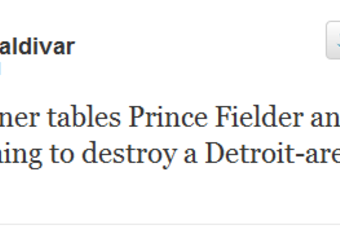 Pittsburgh sportswriter James Santelli is basking in the glow of Fielder and Albert Pujols leaving the National League Central.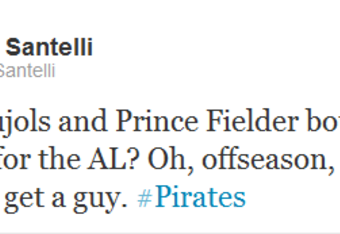 The Pittsburgh Pirates might have some hope entering this season, but that will quickly fade away because they still aren't ready to compete. Sorry, James.  
Former NHL player and current analyst Aaron Ward is proud of himself for beating another ace reporter to the news on this story.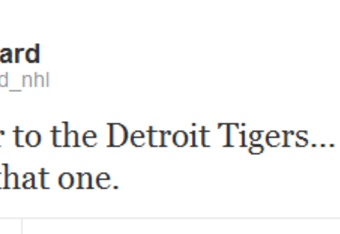 Jon Heyman of CBS Sports answered the most important on-field question that the Tigers now face with Fielder and Miguel Cabrera.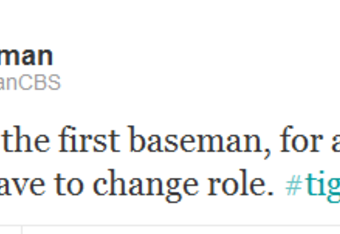 Neither player is effective on defense, but Fielder might be the lesser of two evils.
Mike Freeman, who covers the NFL for CBS Sports, is fascinated by the amount of money that Fielder will make relative to the size of his waist.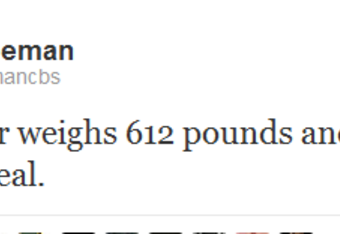 Hate to say it, but that is something that should have been considered more heavily by the Tigers before they made this offer. It is not going to end well. 
Kevin, who uses the handle @RedSoxShoes, wanted to give the Oakland A's credit where credit is due for trying to get their own headlines on a day when the Tigers signed Fielder.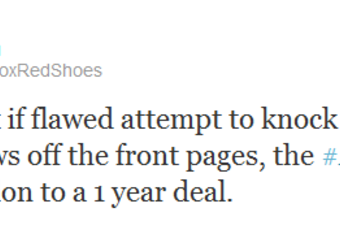 Baseball writer Marcos Breton is perplexed by the deal, because he sees where Fielder's future is going to take him. It's not a place that he wants to go, either.