Florida Football Recruiting: 5 Positions the Gators Can Get Away Without Filling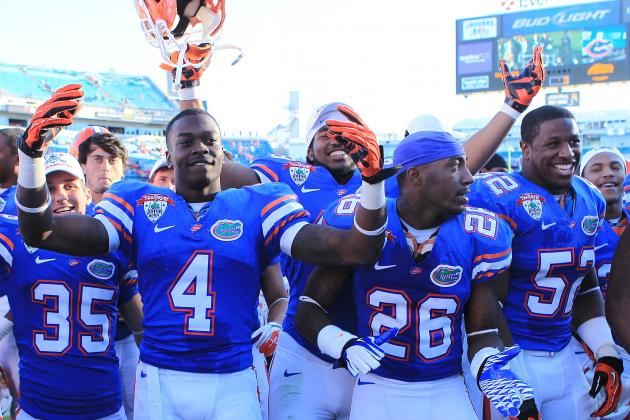 Scott Halleran/Getty Images

Watching the 2011 season, it became apparent to Gator fans that the team was not suited to play the style of offense Will Muschamp wanted to run.
For the past five seasons Urban Meyer's staff had built one of, if not the, fastest teams in America to run his spread option offense. In doing so it was sometimes important to sacrifice size for speed.
This penchant for choosing smaller, quicker players showed up especially in the running game this year. The Gators could not find an inside rushing attack with an undersized line and backs.
The Gators will be sticking with their pro-style offensive attack, and coach Muschamp has made it a priority to get bigger along both lines. The Gators have commitments from seven players on the offensive and defensive lines and remain in play for even more line prospects.
While offensive line, defensive line and running back were obvious areas that needed an upgrade, here are a few positions that the Gators could stand to not pull in a few recruits in this recruiting cycle.
Begin Slideshow

»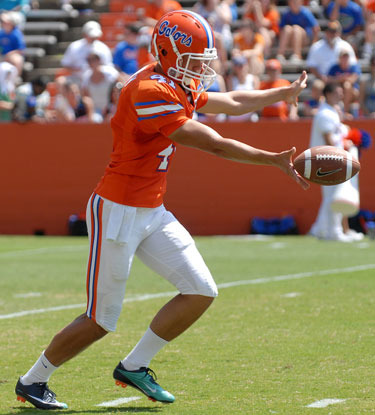 The Gators found a solid punter in freshman Kyle Christy a season a go.
Christy has a solid season, punting the ball 30 times for a 40.9 yard per punt average. Christy was called into duty when senior punter David Lerner struggled with his rugby-style punting.
Punters do not leave school early, so Christy will be punting for the Gators for three more seasons. The Gators will not need to sign another player at his position for a couple more seasons.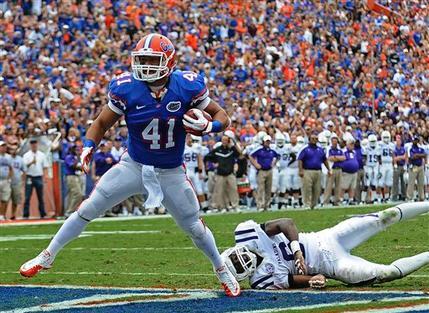 The Gators are set at the fullback position.
While struggling to find a power rushing game last season, the Gators turned to freshman Hunter Joyer. Joyer is listed at 5'10'' 242lbs and can not only be counted on to block but also to run the football. On the year, Joyer carried the ball 18 times for 82 yards and scored two touchdowns.
Along with Joyer, Trey Burton is another player who can play the fullback position for the Gators. Burton has been a jack of all trades for Florida. The junior-to-be has lined up everywhere on the offense other than offensive line.
Burton has played a lot of quarterback, but has not shown any type of passing threat with the ball in his hands and would be better suited as a full back. Burton would need to work on his blocking ability and bulk up some, but would provide an extra element to the position with his ball-carrying and catching ability.
Joyer will be a sophomore next season and Burton a junior. With both players having so much eligibility left, fullback is a position the Gators could go without recruiting for a couple more seasons.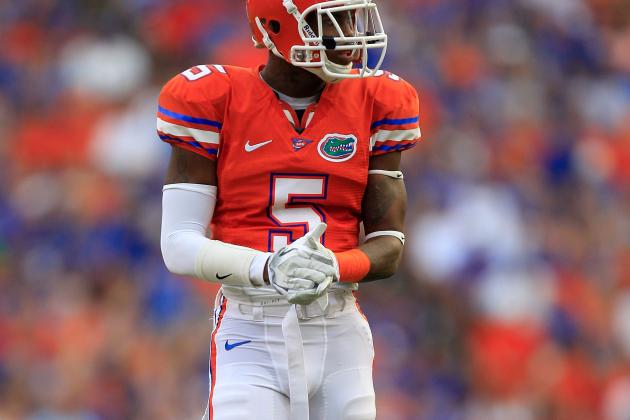 Sam Greenwood/Getty Images

The Gators have received two commitments from this recruiting class already in Brian Poole and Willie Bailey. Poole is one of the highest rated corners in the nation, and Bailey will make an impact on special teams early next season.
The Gators received these two commitments, yet could have done without a commitment at corner this year.
Last season the Gators started freshman Marcus Roberson, sophomore Cody Riggs, sophomore Jaylen Watkins and freshman Louchiez Purifoy at corner. Roberson and Purifoy will be on campus for at least two more seasons. Watkins and Riggs are also unlikely to leave school early.
With a solid corps of corners on campus for the foreseeable future, this is a position the Gators could have gone without recruiting.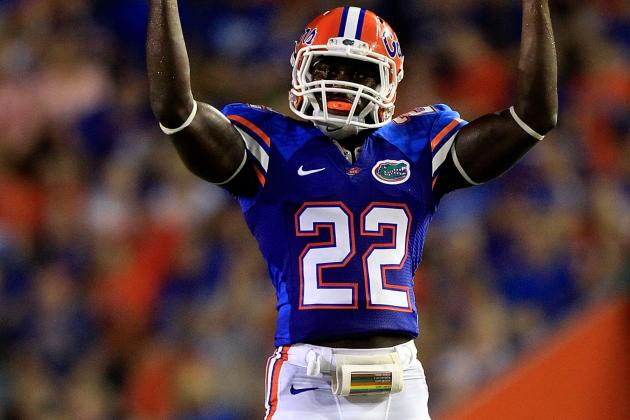 Sam Greenwood/Getty Images

Safety is another position that the Gators have filled this season but could have done without. The Gators signed two safeties so far in the class, Marcus Maye and Rhaheim Ledbetter. Both are 4-star rated recruits.
Matt Elam elevated his game last season and became one of the best safeties in the nation. Alongside freshman De'Ante "Pop" Saunders, the safeties played very well for the Gators. Florida also has former 4-star recruit Jabari Gorman.
Elam was second on the team in tackles (78) while also hauling in two interceptions last season. Depending on how this season goes, Elam could test the NFL waters and declare for the NFL draft early.
Even if Elam were to leave after next season, the Gators would still have both Gorman and Saunders who both have three seasons of eligibility left.
The Gators have signed two very talented safeties in this class, but could have gone without signing a safety in this class.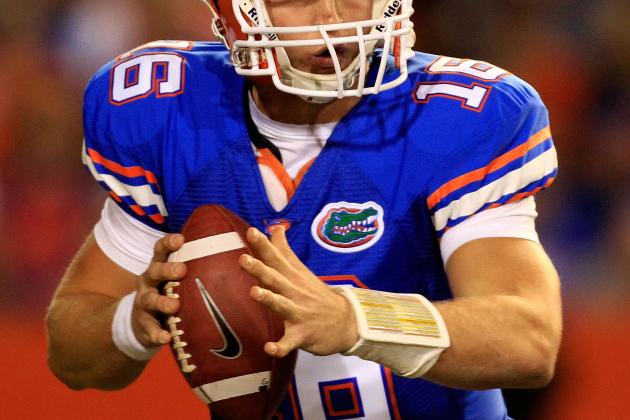 Sam Greenwood/Getty Images

Former offensive coordinator Charlie Weis did not see a need to recruit a quarterback this recruiting cycle. The Gators signed both Jeff Driskel and Jacoby Brissett last season, and both played more in their freshman year than expected.
Since the hiring of Brent Pease, the Gators have started to make moves and are determined to sign a quarterback this season. The Gators had Penn State commitment Skyler Mornhinweg on campus for an official visit and would like to be able to add a quarterback to the class.
Gator fans should not worry if a quarterback is not signed this offseason. Both Brissett and Driskel received playing time this season, have spent a year in a pro style system and will be able to compete in spring, summer and fall for the starting quarterback position.
The Gators don't have an imminent need at quarterback, and any player that they could sway to Gainesville before National Signing Day would be unlikely to make an impact this season. The Gators will need to start looking at a quarterback for the 2013 class, but can do without signing one in 2012.