Green Bay Packers: Giving Grade to Each Member of the Coaching Staff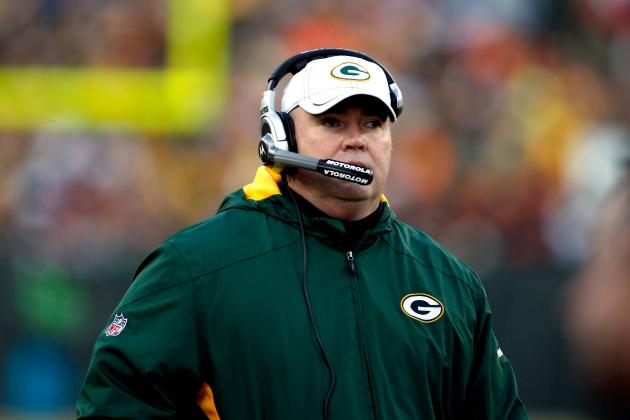 Scott Boehm/Getty Images

The Green Bay Packers posted a 15-1 regular-season record, which was the best in franchise history. Unfortunately, they lost in the divisional round of the playoffs to the New York Giants, cutting their season short.
While the team's success should be given to the players on the roster, we also can't forget to give a good amount of credit to the coaching staff that got them there.
Today, we'll grade each member of the coaching staff for the 2011 season.
Begin Slideshow

»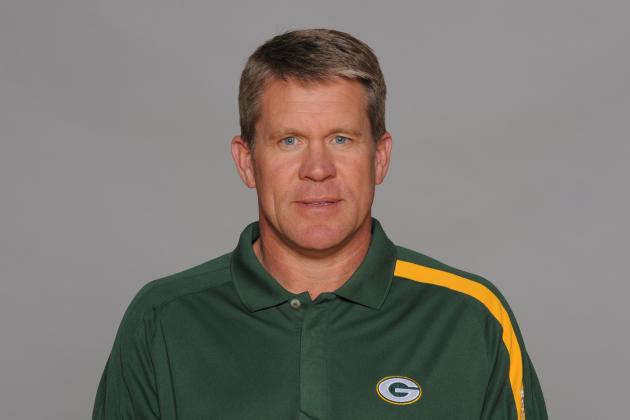 Handout/Getty Images

Final Grade: B
Special teams has been a weakness for the Green Bay Packers in recent years, especially their return game.
However, they spent a high draft pick on Randall Cobb, and it paid off immediately. Cobb was easily the most impressive rookie for Green Bay.
While some credit definitely needs to go to Shawn Slocum for the improved special teams play, a good portion also goes to Ted Thompson for finally drafting an electric kick returner.
Handout/Getty Images

Final Grade: B
When you lose Nick Collins, the best player in your unit, early in the season, it's hard to make a comeback from that.
However, Darren Perry did a good job with the young safeties on the roster and really developed Morgan Burnett into a top player.
If Collins can make a full recovery and play in 2012, Perry should have one of better units to work with in football.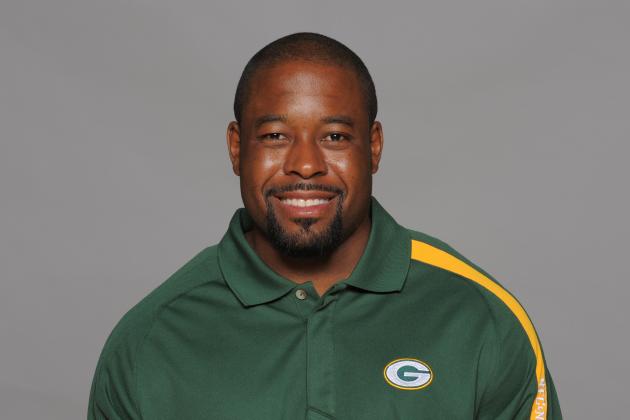 Handout/Getty Images

Final Grade: D+
Was it just me or did every cornerback on the Green Bay Packers, with the exception of Charles Woodson, seem to take a giant step back this year?
With Woodson, Tramon Williams and Sam Shields at his disposal, Joe Whitt Jr. really seemed to struggle getting the most out of his players.
This is a group of players that has the talent to be a top-10 secondary in the NFL, but they finished near the bottom of the league is most categories, except for interceptions.
That falls on Whitt.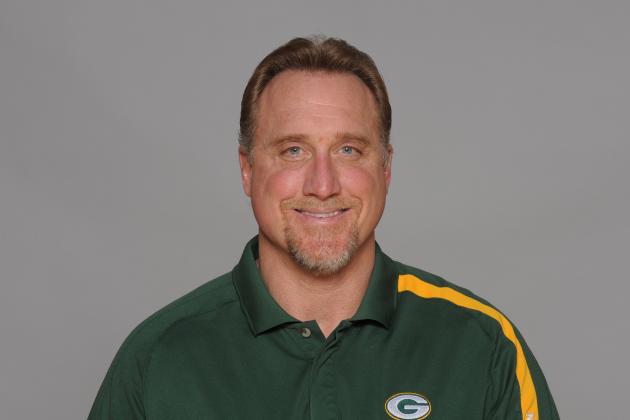 Handout/Getty Images

Final Grade: A-
The way that Kevin Greene improved the overall play of Clay Matthews is why he's receiving such a high grade.
Under Greene's tutelage, Matthews became one of the most complete outside linebackers in the NFL.
Now, if Greene can only figure out how to improve the play of Erik Walden and Frank Zombo, the defense would be much, much better.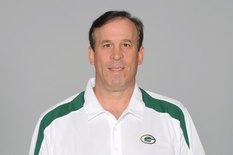 Final Grade: C-
It's hard to knock on a guy who lost Cullen Jenkins, plus dealt with injuries all year long, but Mark Trgovac deserves this poor of a grade for a couple reasons.
First, the play of B.J. Raji seemed to take a step back this year. Raji emerged last year as one of the best young defensive tackles, but this year, he just looked off.
Secondly, the defensive line was unable to get any type of pressure on the quarterback. They were literally horrendous in this area, notching only six sacks the entire regular season.
It was a tough year for Trgovac.
Handout/Getty Images

Final Grade: D
Dom Capers was a genius last year as he stifled opposing offenses. This year, Capers' defense was torn apart by opposing offenses.
It seemed that nothing Capers tried would work. He couldn't get pressure on the quarterback, which was evidenced by the 29 total sacks. Only two teams had less than that.
The Green Bay Packers gave up just over 22 points a game and over 411 total yards per game. Those are awful numbers, and Capers gets the blame for that.
If Green Bay didn't have such a dominant offense, it wouldn't have surprised me if they finished under .500 this year thanks to their poor defensive play.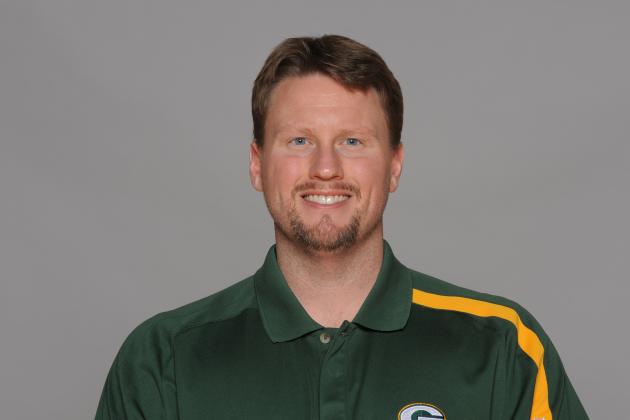 Handout/Getty Images

Final Grade: C
Jermichael Finley was supposed to have a breakout year, and he didn't. Also, neither Ryan Taylor or D.J. Williams made much of an impact as a rookie.
That's about all you need to know concerning Ben McAdoo and his mediocre grade.
Handout/Getty Images

Final Grade: B-
As much as we would like to see the Green Bay Packers have some type of a ground game, I think it's fair to say that it probably won't happen anytime soon.
While Ryan Grant looked good late in the season, neither he or James Starks really got it going on the ground.
However, they were a nice complement to Aaron Rodgers and the passing game, which is why Jerry Fontenot gets a somewhat decent grade here.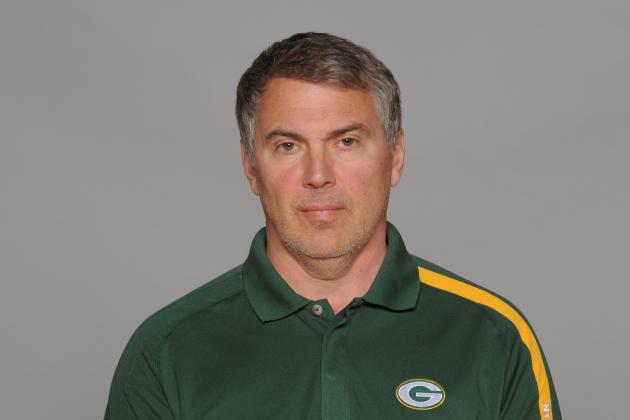 Handout/Getty Images

Final Grade: A+
This one is pretty easy considered the phenomenal, MVP-like play of Aaron Rodgers.
Heck, even Matt Flynn looked like an MVP for one game, which is thanks to the preparation and training from Tom Clements.
Clements has groomed and trained one of the best quarterbacks in the NFL, and he absolutely deserves such a high grade.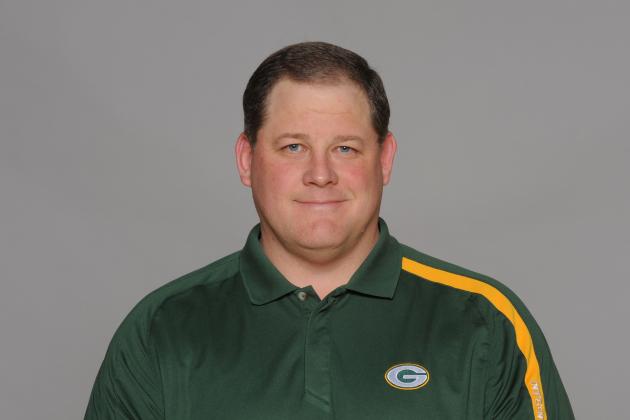 Handout/Getty Images

Final Grade: B
Like many of the other coaches on the Green Bay Packers payroll, James Campen was also faced with a difficult situation because of injuries.
Chad Clifton, Josh Sitton and Bryan Bulaga all suffered injuries during the regular season, and it was difficult to really get synergy on the offensive line for Green Bay.
Campen still deserves credit because of the fact that Aaron Rodgers is still alive.
Lesser men would have had their quarterback killed with so many changes, but Campen held his unit together.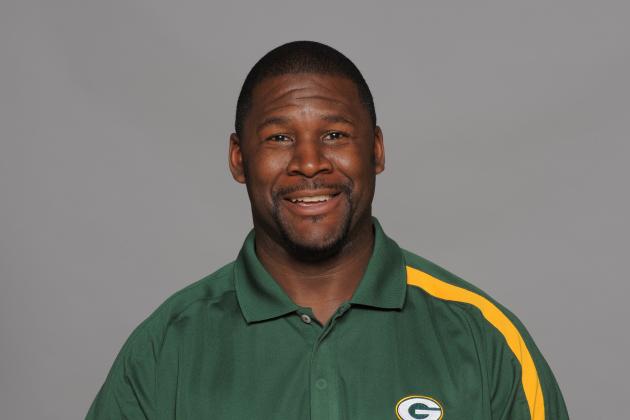 Handout/Getty Images

Final Grade: A
Edgar Bennett may be best known for playing with the Green Bay Packers, but in 2011, he took over as the receivers coach for the team.
In his first year, Bennett did a fantastic job. Greg Jennings continued to be dominant, but the real reason that Bennett gets such a high grade is because of the work he did with Jordy Nelson.
Nelson went from a No. 3 receiver to one of the better receivers in the NFL in just one year under Bennett.
Bennett deserves a ton of credit for his improvement of the receiver corps for the Packers, and if they continue to improve at such a fast rate, they'll be unstoppable in no time.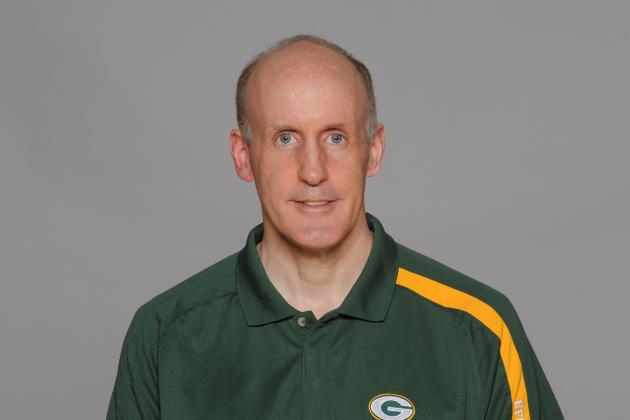 Handout/Getty Images

Final Grade: A+
The Green Bay Packers had one of the most dominant offenses in the NFL in 2011. That reason alone is why Joe Philbin receives a perfect grade for this season.
Green Bay scored at will all season long and set numerous offensive franchise records.
It's unfortunate that Philbin will now be coaching the Miami Dolphins, but everything good must come to an end.
Philbin was very good.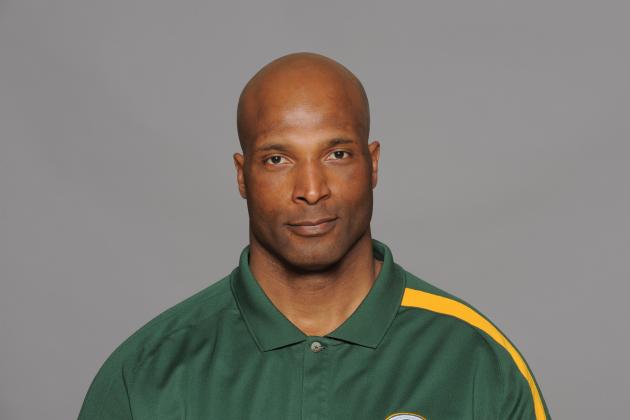 Handout/Getty Images

Final Grade: A
Winston Moss is just another member of an extremely talented group of coaches for the Green Bay Packers.
Moss has been with head coach Mike McCarthy since 2006 when he came on as a linebackers coach. He was promoted to assistant head coach in 2007 and continues to hold that position.
The main reason that Moss gets such a high grade for this year is because of the breakout season that Desmond Bishop had in 2011. When Bishop got injured, D.J. Smith and Rob Francois stepped in beautifully thanks to Moss' coaching.
The Packers must be thankful that Moss is still with the team.
Let's hope that that stays the same for another few years.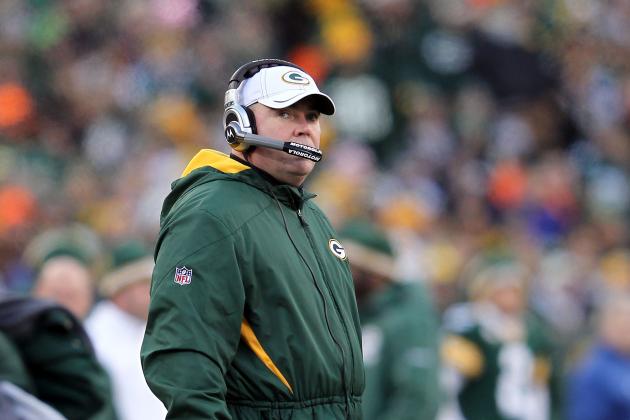 Jamie Squire/Getty Images

Final Grade: A+
When grading Mike McCarthy, you need to grade both the regular season and postseason.
In the regular season, McCarthy's grade was an A++++++++. Even though he struggled in the postseason, his incredible regular season grade still gives him an A+ overall.
The Green Bay Packers entered the season with high expectations, and they surpassed nearly every single one of them. McCarthy handled all the superstars on his roster extremely well, and he continued to build a solid relationship with the best player on the team—Aaron Rodgers.
For those reasons, McCarthy definitely deserves a perfect grade and deserves to be considered one of the best coaches in the NFL.