WWE Royal Rumble 2012: Why Dolph Ziggler Will Capture Championship from CM Punk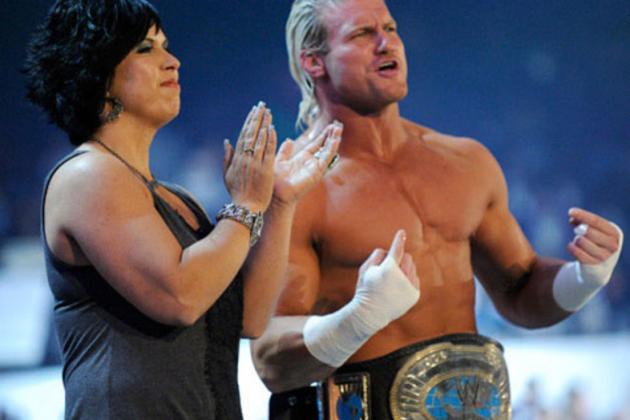 Photo from: www.ugo.com
With the Royal Rumble right around the corner, there has been much debate about who is going to win the Rumble and go on to WrestleMania to fight for a championship. I'm more concerned about the championship match, in particular the one featuring Dolph Ziggler vs. CM Punk.
Be prepared to be shocked when Ziggler defeats Punk for his first WWE Championship reign. There are multiple reasons that Ziggler is going to win this match.
Begin Slideshow

»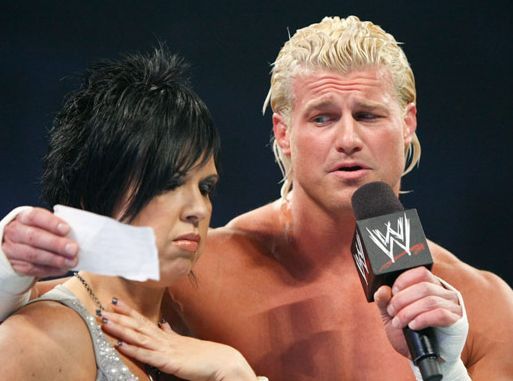 Photo Credit: http://www.allwrestlingsuperstars.com/wrestling/dolph-ziggler/
Ziggler is one of the up-and-coming superstars in the WWE. He has served his time being a mid-card wrestler, and is being pushed as one of the new top wrestlers in the company.
He fills his role perfectly, being the snobby-style heel (especially last week during his segment with WWE Legend, Mick Foley). Everybody boos him as he comes out with his manager Vicki Guerrero, but yet, everybody loves to see him put in matches as he gets the job done.
Ziggler's title history includes the Intercontinental Championship, a very short-lived World Heavyweight Championship and a United States Championship. This latest big push is rewarding him for his work in the ring, and he certainly has the "it" factor to make him go far in this company.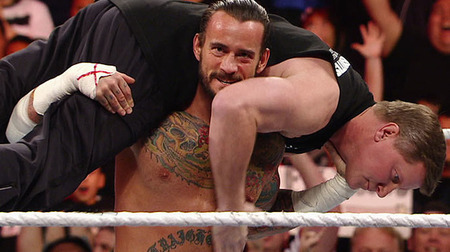 Photo Credit: http://www.cagesideseats.com
CM Punk has not been paying attention to Dolph Ziggler whatsoever over the past month. This could be evidenced in full detail from last night's multiple run-ins between the two.
In the first match, CM Punk was climbing the ropes to put away Ziggler with a diving elbow drop, until John Laurinaitis climbed up on the ropes. Distracted, Punk got off the top rope and started arguing with Johnny Ace, before Ziggler rolled him up for the pin.

Later in the night, during the "match" between Punk and Laurinaitis, Ziggler showed up after Punk delivered the GTS to Laurinaitis. Sneaking up behind and delivering the Zig-Zag to an unsuspecting Punk will leave a lasting impression. Not to mention, this could be a huge foreshadow as to what might occur in their match this Sunday.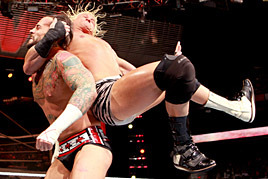 Ziggler nails the Zig-Zag on Punk last night on Raw. Photo cred: wwe.com
Dolph Ziggler has had CM Punk's number the last few weeks. He has pinned Punk in at least the last two weeks, and has put on a good match in every one of them. Not to mention, his sneak attack at the end of Raw last night leaves a lasting impression on Punk, and gives Ziggler that last bit of momentum needed to head into the Rumble.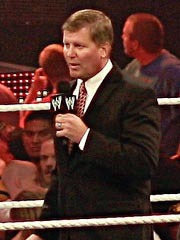 Photo Credit: www.wrestlinginc.com
On the January 16th edition of Raw, Mick Foley got Laurinaitis to admit that he was going to screw Punk over at the Rumble. Last night, we heard that Johnny Ace received a fax from the Board of Directors, stating that next Monday night on Raw, he will be receiving a job evaluation from the COO of the WWE, Triple H.
Essentially, whether or not he screws over CM Punk will result in the loss of his job, or he remains the Interim General Manager of Raw.
I don't even think Johnny Ace will have to screw over Punk. Punk will be too concerned with Johnny Ace's presence in the ring, always trying to figure out when he will screw him over. That distraction will be enough for the talented Ziggler to win the title.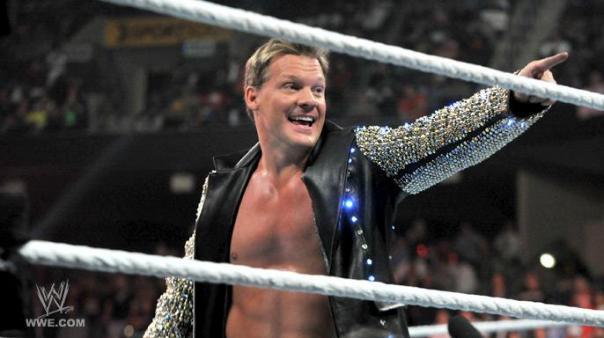 Photo Credit: wwe.com
Last night, Jericho finally spoke for the first time since his return at the beginning of the month. All he stated was "This Sunday at the Royal Rumble, it's going to be the end of the world as you know it."

Very cryptic. Yet, it could be all too revealing.
Jericho simply winning the Rumble wouldn't make things the end of the world. While he has yet to win it in his storied career, I can't see that becoming the end of the world as you know it.
There was a rumor that Jericho would enter into a feud with CM Punk upon his return. Both have claimed they are the best in the world at what they do. During Jericho's promos for his return, he always claimed he would be returning to reclaim what is rightfully his.
At some point during the match between Ziggler and Punk, look for Johnny Ace to get attacked by CM Punk. This is going to open up the opportunity for Jericho to interfere and attack Punk from behind, and ensuring the win for Ziggler.