Rugby Union Power Rankings: The 11 Best Players in the Southern Hemisphere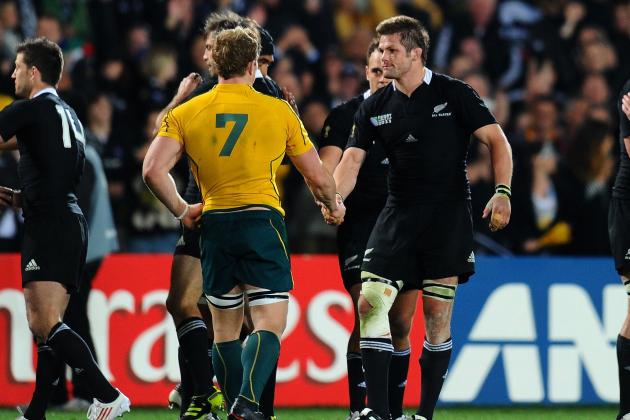 Mike Hewitt/Getty Images

2012 looks to be a big year for Southern Hemisphere rugby, with the inclusion of Argentina into the newly named Rugby Championship. This follows a 2011 which saw the Web Ellis Trophy return there once more, making it seven out of eight.
With five of the six nominees for IRB International Player of the Year going to Southern Hemisphere players, there is no denying that there are some damn good players on this side of the world.
These 11 players are standouts for their teams and are bound to make an impact once test season comes about.
Begin Slideshow

»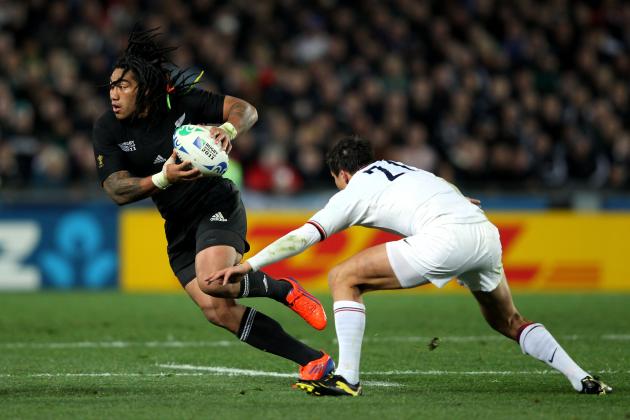 Alex Livesey/Getty Images

Ma'a Nonu - Last year, Nonu managed to put aside his inconsistent play of the past and has cemented his position as New Zealand's top second 5/8. He bulldozed his way to a nomination for IRB player of the year. It was very hard to leave him off this list, but he could prove me wrong once Super Rugby season starts again in a few weeks.
Piri Weepu - Although he became a legend for his beard and his inspiring play, Piri flamed out towards the end of the World Cup. He may have been ill, but he still hasn't shown the ability to consistently play at that high level just yet.
James Horwill - Australia's skipper is definitely one of the better locks, as shown in his strong ball running and leadership abilities. However, he narrowly misses this list due to the stellar play of others, including a few of his teammates.
Fourie Du Preez - Du Preez used to be the No. 1 half back in the world. Unfortunately age and injuries seem to have caught up to him and he was outplayed by his two Tri-Nations rivals last year, Genia and Weepu.
Patricio Albacete - With Victor Matfield and Brad Thorn retiring, Albacete has a chance to stake his claim as the best lock of the Southern Hemisphere. His name may not be as notable because of the fact that he plays for the Pumas, but during the World Cup, he played some outstanding rugby, showing a great work rate and solid line-out work. How age will affect him though remains to be seen.
Sandra Mu/Getty Images
Juan Manuel Leguizamon
An Argentinian player had to show up here somewhere.
Leguizamon made a name for himself in the previous World Cup in 2007 by smashing the caveman Sebastian Chabal himself.
During the 2011 World Cup, after vice-captain Juan Martin Fernandez Lobbe went down with an injury, Leguizamon played some outstanding rugby as their leading loose forward. He may not be the best fetching openside, but he has a high work rate and is a great ball runner.
He is also a very physical player on both attack and defense, just look at this try against Romania. At 6'3" , he is also a viable lineout option.
When the Rugby Championship begins, he will have a chance to prove that he can play with the likes of McCaw, Pocock and Brussow.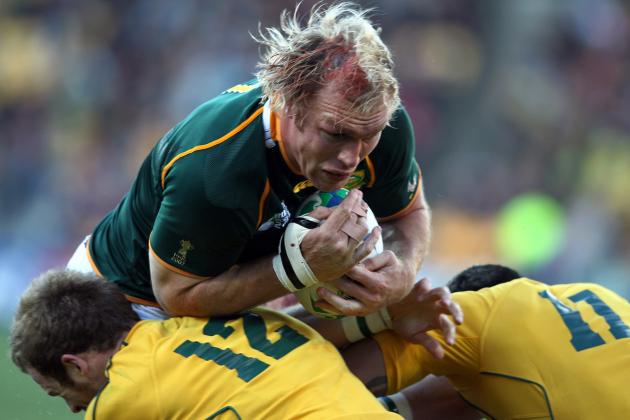 Gallo Images/Getty Images

He's got the face of a man who wants to hurt you, and trust me, he does.
Burger matches the blueprint of the South African loose-forward perfectly—big, tall and mobile with line out ability and a high work rate. He also brings a level of physicality matched by few others, with a vicious defensive game and a bulldozing running style that wears down defensive lines.
The Stormers and Springboks blindside is still only 28 and has time to continue bringing the pain to his opposition.
It's a shame that he's down at No.10, but that's just a sign of how good the talent is down south. In fact, he isn't even the best loose forward in his team.
In the modern game where the players just keep getting bigger, backs are almost as big as forwards.
At 6'3", 105kg, Jaque Fourie is no different.
An excellent line-breaker who likes to run over his defenders (as evidenced by this video on the left), Fourie is one of the smarter centres in the game. He has a nose for the try-line, having scored over 30 tries for the Springboks.
He is also a rock on defense, providing a punch on both sides of the ball. He will be heading to Japan this year, but the Springboks have a far more relaxed stance on selecting players not based at home than their SANZAR rivals.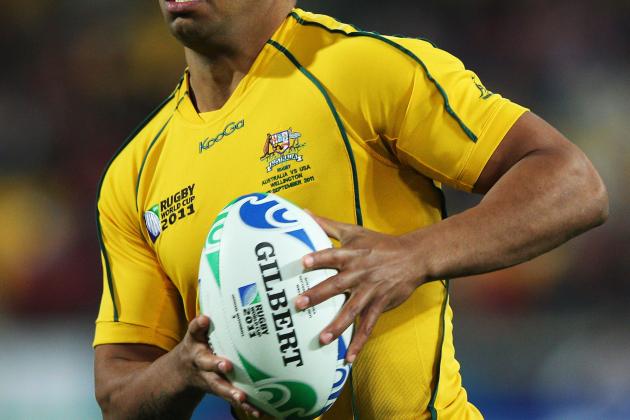 Cameron Spencer/Getty Images

Australia definitely missed the man with the mustache during their World Cup semifinal exit.
Although Beale was touted to be a future pivot for the Wallabies, he has instead made his international impact from fullback, and he has impressed. He is a brilliant counter-attacker who deservedly got the nomination for IRB International Player of the Year in 2010, just a year after his debut.
He also brings long range goal-kicking ability to the table, giving the Walllabies a man to fall back on in case their starters falter. He even has a 55m game winner against South Africa to his credit.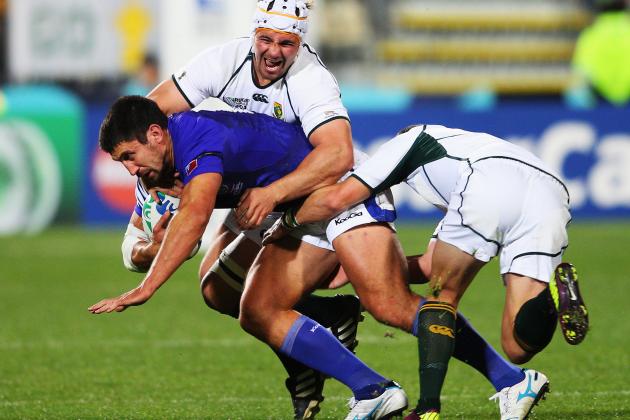 David Rogers/Getty Images

Brussow introduced himself to the test rugby world by besting Richie McCaw in the turnover battle not once, but three times.
He broke the mold of the typical Springbok loose-forward by being a specialist open-side flanker, an element that had been missing from the Springboks for a while. If he did not get injured during the World Cup quarterfinal, who knows if Pocock would've had the same monster game that he did?
But Brussow's constant injury woes and the presence of another two standout opensides are what keeps him down here at No. 7.
I'm gonna go out on a limb and call Israel Dagg the most electrifying back in the Southern Hemisphere.
The 23-year-old already has seven tries for the All Blacks in twelve appearances. Thanks to him the All Blacks can say farewell to Mils Muliaina without worrying about the fullback position. He may not be at Christian Cullen-level yet, but he still has a long time to go and seems to be getting better by the year.
A product of the Gordon Tietjens Seven's team, he possesses great pace and incredible agility, being a threat in the counter-attack and in the back line. Just watch the 3:00 part of this video: He makes Schalk Burger and Pierre Spies look like Quade Cooper. He is also an excellent long range punter and a reliable goal-kicker.
The Hawkes Bay Magpie will be an exciting talent for years to come.
Good bye Jerry Collins, there's a new hardman here in sheep country.
Had it not been for Thierry Dusautoir's heroic Rugby World Cup, Jerome would have most likely been the winner of the IRB International Player of the Year award. After being inconsistent in his early All Black career, Jerome Kaino has finally found some consistency and has established himself as the All Black's top blindside, after earlier having to share the six jersey with Adam Thomson.
Whether it be through a big hit or a demolishing run, this American Samoan-born blindside is always looking to make an impact.
Before Will Genia came on, the Wallabies were playing the ineffective Luke Burgess at halfback.
The Queensland Reds playmaker has become the second coming of George Gregan, overtaking Fourie Du Preez as the premier halfback in the world. He has an accurate pass and knows the right time to snipe through the defense. He is also a great tackler and has pace to burn, as shown by his 60-metre effort against the Crusaders (shown at about 2.28 of the video).
At only 24 years of age, he still has time to get even better.
One of the reasons Heinrich Brussow is down at No. 7 is because of the outstanding play of David Pocock.
Pocock resembles a young Richie McCaw, springing right back up to his feet after making tackles and winning the ball for his team. He also gains a similar amount of cheating allegations, but good open-sides will always play to the edge of the rulebook. His ball-running ability was on show at the World Cup, bumping off tacklers at will.
His impact was evident in the Wallabies losses without him, as his back-up Ben McCalman was totally outclassed by Irish flanker Sean O'Brien. He would've been higher on this list if it wasn't for the performance of one man...
Up until the World Cup semfinal between the Wallabies and the All Blacks, David Pocock was thought to be unstoppable.
That is, until he met Sir Richie.
He may not be the turnover magnet he once was, being surpassed in that department by the likes of Brussow and Pocock, but McCaw is about as well-rounded as you can get.
He runs well, does not miss tackles, is great under the high ball and even has the occasional tactical kick. Just when people thought he was done, he came out with a Herculean effort against the Wallabies in a game the All Blacks were supposed to choke. Just look at his flip-steal on Anthony Fainga'a.
There are always hordes of people who call him a cheat, but that's what great open-sides do, they play to the edge of the rulebook. Pocock was on the receiving end of similar allegations after their quarterfinal with the Springboks.
People also tend to forget that he played the 2011 season with an injured ankle, which makes his achievements even more amazing.
While Richie McCaw's place as the best of his position is under threat, Carter is in a league of his own.
Carter combines playmaking ability with a great tactical kicking game, goal kicking and defense. He is the complete package. Until his injury, he was just sublime, even practicing his drop-kicking in case the need ever arose. Just imagine if he was around for the World Cup knockout rounds—that nervous one-point game could've gone a lot differently.
The All Blacks back-line is just not the same when he's not running it, which is why the All Blacks have been trying so hard to groom his successor. It will be hard to find another first-five of this caliber.