Cal Football Recruiting: 5 Positions Bears Don't Need to Fill to Survive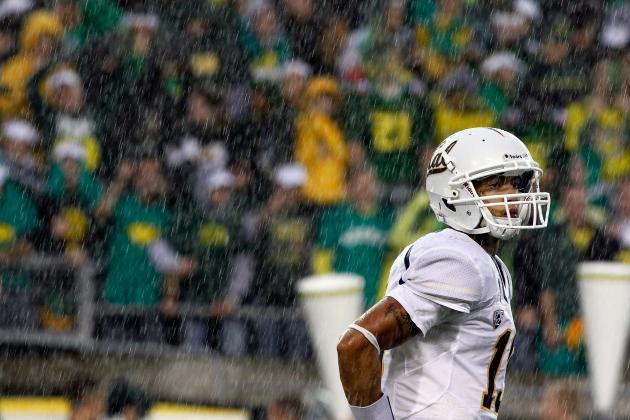 Jonathan Ferrey/Getty Images

National signing day is just around the corner, and the California Golden Bears are still hard at work trying to convince some of the nation's best high school players to come to Cal.
So far, the recruiting class has been a success but can get much better in just a matter of days. While it's always a good idea to cover all of your bases and recruit players at every position, there are a few positions where Cal is set for 2012.
Let's take a look at five of those positions.
Begin Slideshow

»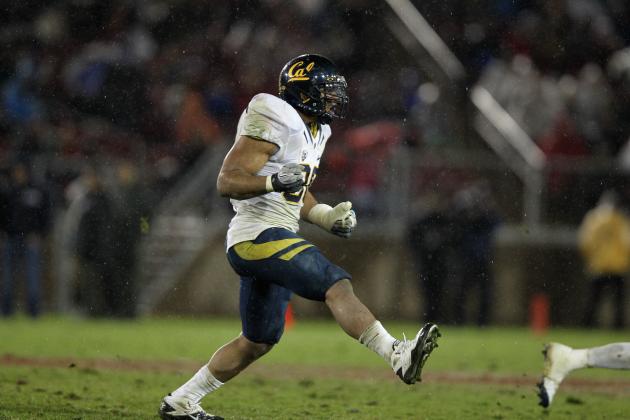 Ezra Shaw/Getty Images

Yes, Cal is losing Pac-12 Defensive Player of the Year Mychal Kendricks (pictured) and D.J. Holt, as both are graduating.
But the Bears have four young linebackers waiting in the wings: Chris McCain, Cecil Whiteside, Dan Camporeale and David Wilkerson. All of them saw extensive playing time in 2011 and played well all season long.
They will need to step up in 2012, but with so much depth and skill amongst them, there is little doubt surrounding them.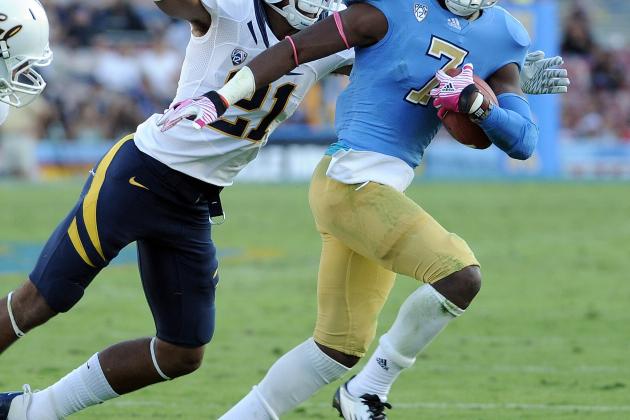 Harry How/Getty Images

The Bears should be fairly set at cornerback, assuming Stefan McClure (pictured) can return from an ACL injury.
McClure played very well for a true freshman last season, holding USC's dynamic wide receiver Robert Woods to 35 yards in his first collegiate start.
Alongside McClure will be senior Marc Anthony, who has a great amount of experience. Anthony will need to step up his game and have a new role as a leader in 2012.
Josh Hill, Steve Williams and Kameron Jackson should all see a fair amount of playing time as well as what was once an inexperienced Cal secondary looks to be solid next season.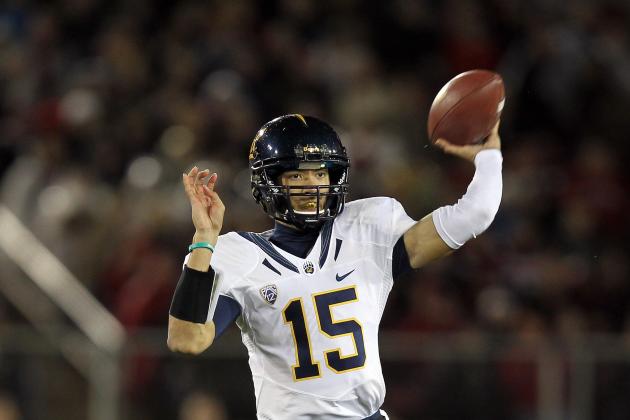 Ezra Shaw/Getty Images

Zach Maynard (pictured) didn't have as terrible of a year as most Cal supporters would tell you.
He finished with 2,990 yards, 17 touchdowns, 12 interceptions, a 57 percent completion percentage and a passer rating of 126.98. Maynard also gained 343 yards on the ground, not including lost yardage, and rushed for four touchdowns.
We saw the most improvement in Maynard as the season progressed and the offense became more run-oriented. It opened up more passing lanes for the junior transfer and he looked more comfortable.
With another full offseason to learn Cal's offense, Maynard should look much better in 2012. And if he gets beat out by Zach Kline, a freshman already enrolled at the school, it just shows that Kline is the better quarterback.
So regardless of who starts the opener, Cal should have an even better quarterback behind center.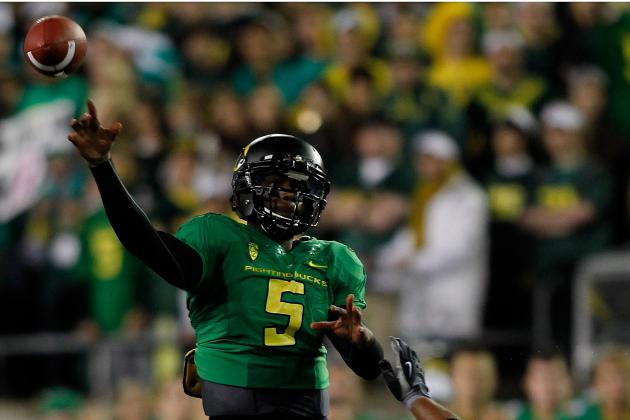 Jonathan Ferrey/Getty Images

While the defensive end positions will need some help in 2012, the nose guard position won't.
Cal will be returning all three of their nose guards from 2011 in Aaron Tipoti (pictured), Kendrick Payne and Viliami Moala. Tipoti led the way with 25 tackles while Payne added 16. Moala only played in very limited minutes but should see an expanded role in 2012.
At the top end, Tipoti and Payne bring a lot of experience as seniors and Moala is big enough—at 6'2", 350 pounds—to make an impact with more playing time.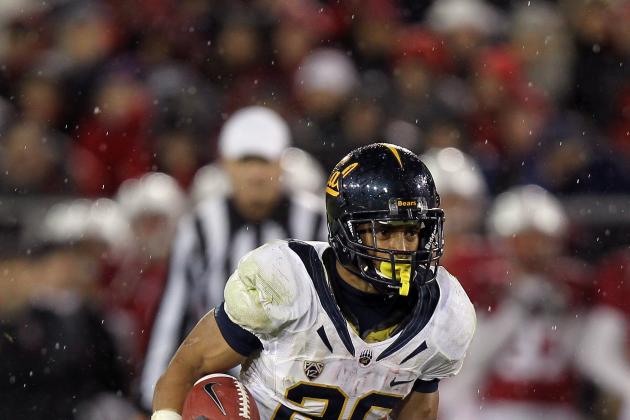 Ezra Shaw/Getty Images

The Bears are set at running back thanks to the fact that both Isi Sofele (pictured) and C.J. Anderson will be retuning.
Last season, Sofele rushed for 1,322 yards and 10 touchdowns as he brought speed to the table. Anderson, a much bigger and bruising back, rushed for 345 yards and eight touchdowns in mostly short-yardage situations.
Also likely to receive more playing time will be sophomore Brendan Bigelow, who showed sparks of greatness last year as a return man thanks to his blazing speed.