Kimbo Slice: 10 Reasons to Have Him Back in MMA & in the UFC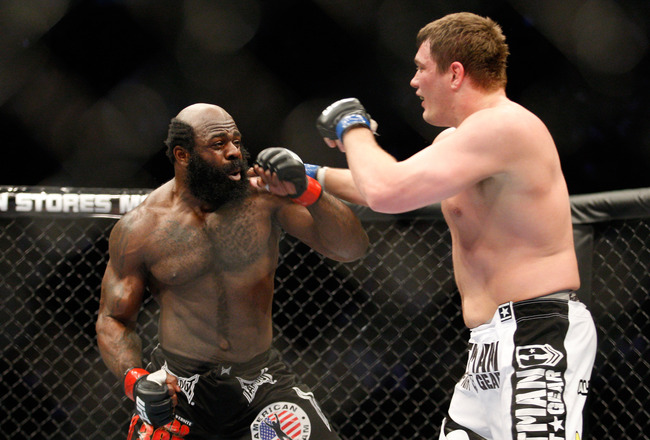 Richard Wolowicz/Getty Images
Kimbo Slice didn't have the great MMA career that many casual fans and media hoped he would. He was an interesting character who was able to entrance those who didn't know much about the sport and entice them to watch.
He had the look and the demeanor of someone who they thought might be able to win.
In many ways, he was plagued by the same problems Brock Lesnar had. Lesnar was a better fighter than Slice, but his career didn't match up to the expectations those who tuned in and watched had for him.
Still, he could have a decent career and that is one of the main reasons he should not only pick up MMA again, but take a second shot at the UFC.
He Brings Ratings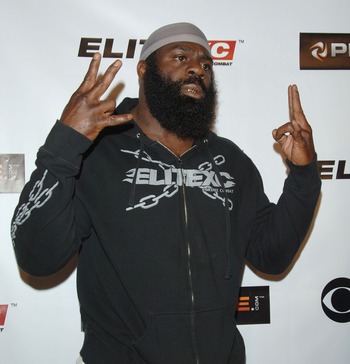 Stephen Shugerman/Getty Images
Kimbo Slice gets people to tune in. It may be aggravating for serious MMA fans to hear this, but it's true.
Slice can draw in a way that few fighters can.
The UFC did well on FOX, but that was because of the brand, not the fighters who were stepping into the Octagon.
Slice can draw just on his name alone. He proved that when he improved CBS's ratings with the 19-34 male demographic by 271 percent as stated by the New York Observer.
EliteXC, the company he fought for, didn't ring any bells with fans, but he did. If he stepped back into MMA and into the UFC, he would net the company some serious profits and a lot of viewers who would otherwise not watch.
He Brings a New Audience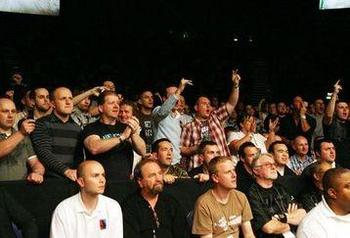 picture courtesy of mmafrenzy.com
It may be embarrassing to admit that there are shallow fans who would watch MMA only for fighters like Kimbo Slice, but they are out there. That doesn't necessarily make it a bad thing.
Sure, other fans could get frustrated having to deal with Slice fans who pretend to enjoy MMA, but a small section of those ignorant fans could develop a real appreciation for the sport.
What starts out as a morbid curiosity could change some peoples' minds. All it takes is for that one time of watching the sport to push them into full-fledged fandom.
He Is Humble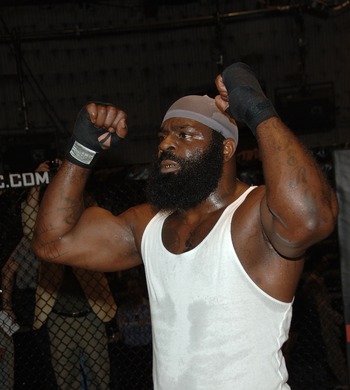 Stephen Shugerman/Getty Images
For as much hate as Kimbo Slice garners from MMA fans, he has done little to deserve it. The man did become one of the faces of MMA, but that isn't his fault. People wanted to watch him and he was offered a large amount of money to fight for them.
It isn't his fault that it got out of control. He has children who he needs to take care of and to take less money or not milk his fame just to appease fans would have been crazy.
He was even willing to go on the UFC's Ultimate Fighter when he could have earned more money fighting nobodies in Japan.
That itself should earn him one more chance from MMA fans.
He Could Educate Fans About MMA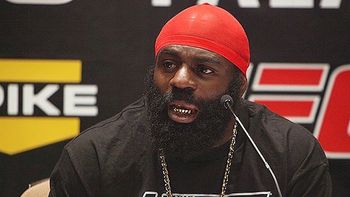 picture courtesy of cagepotato.com
Anyone who watches MMA just for fighters like Kimbo Slice is someone who is drawn to his street fighting background and views MMA the same way.
At least a little bit.
But Slice is a soft-spoken guy and doesn't really carry the image well. People would listen if he was pushed in a manner that didn't make him look like a thug and he could educate them about MMA.
Not everyone would listen, but if even a few did it would help the long-term growth of the sport.
He Only Has a Little Time Left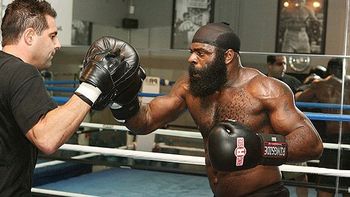 picture courtesy of mixedmartialartsexclusive.com
Slice will soon be 38 years old. As long as he stays away from drinking, smoking and staying out late he should be able to compete well for the next few years.
He should be using the time to hone his skills at MMA, but instead he has started boxing. The problem is that boxing is viewed as a gentleman's sport and while Slice is not the thug he is portrayed as, he still meshes better with the image MMA has.
That isn't fair to MMA or Slice, but it's the truth. He has only a few years left and he should be using them to make the most money possible.
Besides...
He Already Has Spent Time Training in MMA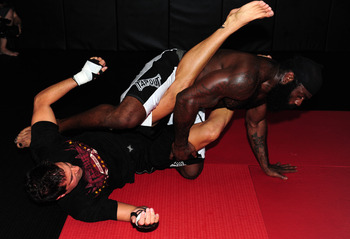 Robert Laberge/Getty Images
His boxing career won't hurt his MMA skills, but it won't help them either. It will take years for all of the things he learned in MMA to be ironed out of him.
On the flip side, it will take him half a year to get back into training for MMA. He already has more experience in the sport and it would take him less time to relearn the basics.
That isn't to say he would ever be the best or even great, but he would still be better than if he tries to learn boxing this late in the game.
He Would Make the UFC Some Serious Money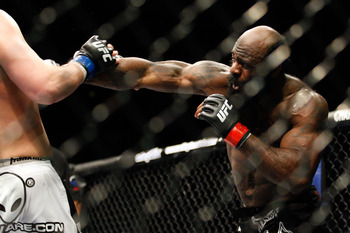 Richard Wolowicz/Getty Images
Slice would help revenue when it comes to pay-per-views. Even if he was just put on undercards, it still would help sell the overall product. Cards that would be considered weak would get a huge boost from having him on there.
That doesn't mean he has to be in the main event or anywhere close to it. He just needs to end up somewhere on the posters and in the promos and the fight will do well.
And when the fight does well, it means something else...
He Would Provide Opportunities for Other Fighters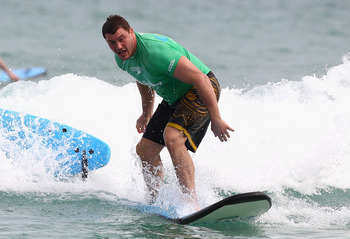 Ryan Pierse/Getty Images
Slice would give opportunities for more money to everyone from the fighter he is facing to every other fighter on the card.
A fighter like Matt Mitrione, who was barely known for being on The Ultimate Fighter and being called "meathead," could rise in status just like Slice did.
That doesn't even include sponsors. Anyone who fought against Slice would get more money from companies who would know that plenty of people would be paying attention to that fight. Even the other fighters on the televised sections would make more money thanks to the increased buyrates.
So Slice making money would help others make money as well.
He Has the "It" Factor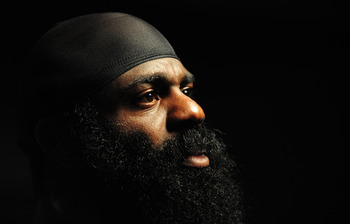 Robert Laberge/Getty Images
It would be great if the best fighters in the world were also the most charismatic fighters as well. That isn't the case and all sports including MMA suffer because of it.
For whatever reason, Slice has the charisma that makes a star. He doesn't even need to utter a word.
He is just able to exude that type of presence that people notice. It isn't something that can be taught, but it can be used from a marketing standpoint.
He Could Use a Better Send-off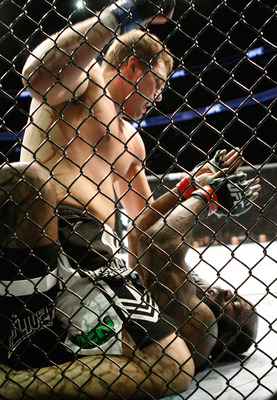 Richard Wolowicz/Getty Images
Losing a fight to Matt Mitrione can't be how he wanted his career to end, and even with the few fights he had, he helped make opportunities for other fighters.
If for no other reason than that, he deserves a better way of retiring. That doesn't mean he needs to end with his career on a win, but that he can at least get a few more victories other than one over Houston Alexander.
It would at least give him some legitimacy to milk after he retires and then he can use it to his advantage.
Plus, it would allow him to leave with his head held high and dignity is something no man can buy.
Matthew Hemphill writes for the MMA and professional wrestling portion of Bleacher Report. He also hosts a blog elbaexiled.blogspot.com which focuses on books, music, comic books, video games, film, and generally anything that could be related to the realms of nerdom.
Keep Reading