Detroit Lions: 4 Non-Lion Free Agents GM Martin Mayhew Should Target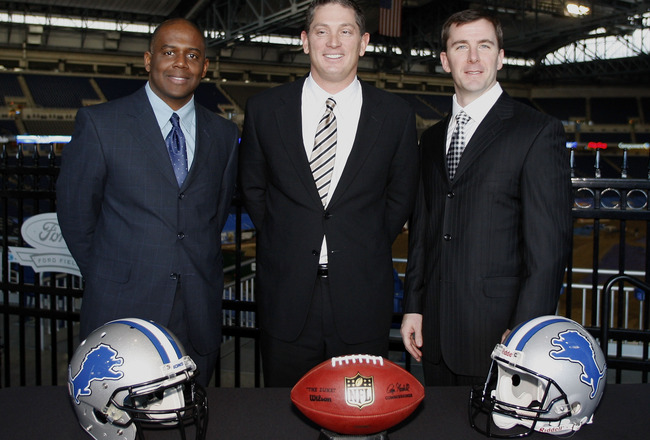 Gregory Shamus/Getty Images
The Detroit Lions' front office has a mighty fine to-do list this NFL offseason.
GM Martin Mayhew has already confirmed his interest in bringing back free agents Stephen Tulloch and Cliff Avril, as well as Calvin Johnson who will be a free agent after next season. These three men are at the top of the Lions' priority list this offseason.
When it comes to the NFL Draft, it doesn't matter if Matt Millen or Martin Mayhew is making the picks: Detroit will continue to draft for the best available. So if you're hoping for the Lions to automatically select the first best defensive back or offensive linemen to address needs, don't get your hopes up.
Besides, history shows teams are most successful when drafting best available instead of addressing needs. (Ask Green Bay how they feel now about drafting Aaron Rodgers while having Brett Favre.)
Since 2010, Detroit has become a more and more intriguing landing spot for free agents. After striking gold with players like Kyle Vanden Bosch, Nate Burleson and Stephen Tulloch, Mayhew says he wants to be aggressive in this season's free agency.
Considering their financial straits for the next few years, it's unlikely the Lions will sign all these players. Doesn't mean they can't be contacted, though, right? Here are four players outside of their own organization that the Lions should consider signing this 2012 offseason.
Keep Reading

Detroit Lions: Like this team?