College Football Recruiting 2012: Latest Predictions for All Uncommitted 5-Stars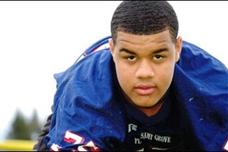 This piece seems to change every time I revisit it, and it's changed again. NSD is next week, and we're coming down to the ninth inning of the 2012 recruiting year.
I have predictions for the top 5-star prospects who are still undecided, mulling their options and still going through the recruiting process.
Here we go.
Begin Slideshow

»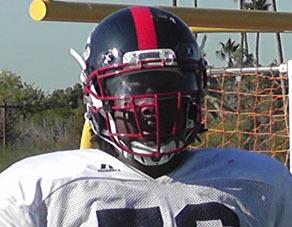 Upon watching him on film, Diamond's skill set projects well to a zone-blocking scheme offense. He shows a great ability to get up on linebackers on the second level, and he can hit moving targets efficiently.
At 6'6" and 290 pounds, he has solid athletic ability and knee bend, which helps him in pass-protection. Diamond does a good job of sliding when engaged and recovers well.
I just would be shocked if he doesn't wind up at Michigan.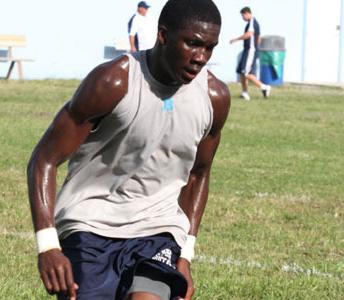 There is talk that Agholor may be the most athletic player in Florida this year, and his tape does nothing to dispel that notion. At 6'2" and 180 pounds, he makes play after play all night long.
Agholor can factor as a safety, receiver, running back or corner. Talk is his best spot may be safety, but you can't count him out as a receiver. He's dynamic with the ball in his hands, but then again, he could be an All-American safety.
I'll say Florida over USC.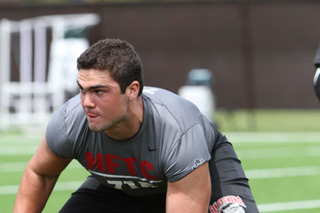 Murphy is another great OT, standing at 6'7" and 270 pounds, and he has solid athleticism for an offensive trench man.
Murphy excels in pass-protection and gets by through being simply more athletic than his opponents. Once he gets coached up in college, look out, because he will combine athleticism with technique, and that could equal no sacks for opposing rushers.
I'm saying Stanford right now, but watch out for USC.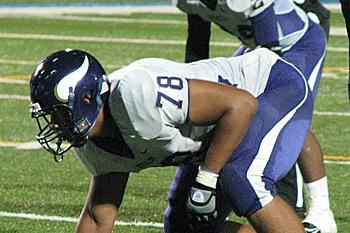 Garnett may be the best offensive guard prospect from the Washington area since Steve Schilling. At 6'5" and 275 pounds, Garnett has a high ceiling and plays with great athletic ability, knee bend and strength. He may also be able to kick out to tackle in college.
Garnett has good snap quickness, gets into his opponent's chest, walks them back and he can finish. He also holds his own in pass-protection, as he can work well in the short-area confines at guard.
Michigan is my prediction.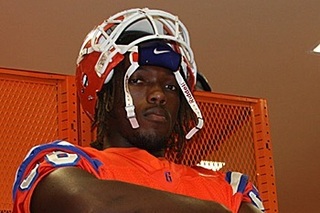 When you watch Young move around on tape, you wonder if he could even play tight end—he is that athletic. Young has not even scratched the surface as to how good he can be, as the 6'5", 275-pounder looks like a potential left tackle.
Young can set up quickly, slide, mirror, bend, recover and anchor versus rushers down after down. Once he learns good hand placement and how to mix up his sets, he could develop into an All-American left tackle.
Auburn is my prediction.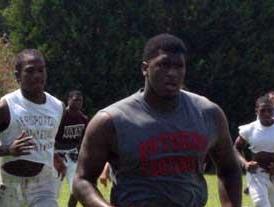 Hamilton is a 6'4", 245-pound defensive prospect who can do it all.
Most ends at the high school level only focus on their pass-rushing prowess, yet Hamilton shows the strength to anchor and shed against the end.
Toss that in with his elite pass-rushing ability, and you see a 5-star prospect on the defensive edge.
I'm going with Rutgers.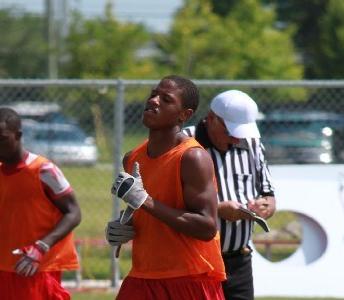 At 6'0" and 175 pounds, Tracy Howard has the length that many teams are looking for in corners these days. Receivers are getting bigger, so corners need to as well.
It appeared Florida and Miami were the main two, but Howard says he is still getting recruited hard by Florida State, USC, LSU, UCLA, Alabama, Notre Dame and West Virginia.
I'm switching to Florida here.
Goldman has narrowed it down to Auburn, Alabama, Florida State and Miami.
He wants to play 4-3 tackle, but some teams like him at 3-4 nose. Goldman can play both well, in my opinion, and could even play 3-4 end. He isn't a wow-you type of athlete who will chase in pursuit, but Goldman does have a bit of range.
I'm predicting Florida State here.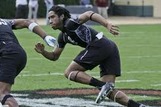 Darby is 5'11", 175 pounds and the name of his game is speed and quickness. He's wiry-strong, but has speed to spare.
Darby shows easily among the elite in the foot quickness and agility areas, and his COD is excellent. He shows on tape that he can carry receivers deep and almost never gets beat downfield. His speed allows him to play tight on the line, and he shows excellent acceleration for the ball in flight.
Notre Dame could get him back, but watch out for Florida State.
A 6'8", 280-pound monster, Armstead can play DE, DT and even OT. In fact, Scout.com has him as their top OT prospect.
However, Armstead has no interest in playing OL in college, and is really only considering schools that want him as a DE.
Auburn, Cal and Oregon are all after him, but the fact that he can play with his brother at Notre Dame may be too much to pass up.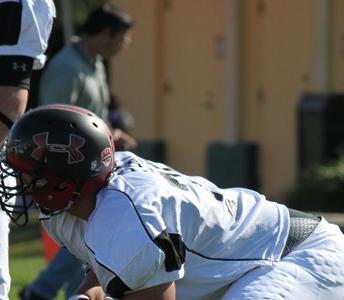 At 6'7" and 280 pounds, Peat is the top line prospect in the country and will be a franchise left tackle.
He reminds me a lot of USC left tackle Matt Kalil coming out of high school: sound in his technique, smart, patient and savvy in pass-protection. Peat is an elite offensive lineman.
Nebraska, Florida State, Stanford and USC are in the hunt. I'll stick with Nebraska, but don't count out USC or Stanford. Add Arizona State in the mix, too.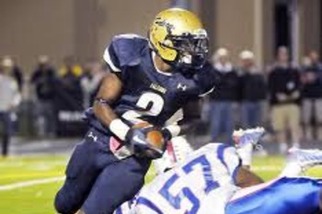 At 6'1" and 190 pounds, Diggs is a quicker-than-fast athlete, but he does have tremendous speed. His RAC ability is amazing, and he is likely tops in this category in the country for 2012. Diggs can shake, bake and clean the dishes routinely.
Diggs lists a top 11 that has Auburn, Florida, Maryland, Miami, Cal and Virginia Tech, among others. He seems to be having fun with the process and has been pretty sly about naming a leader.
I'm going to say Auburn for now.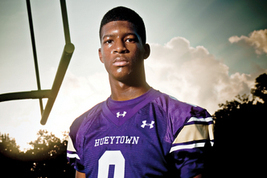 Winston is a 6'4", 190-pound dual-threat type with an elite skill set. But don't let the dual-threat label walk you into the thought that Winston is a running QB; it just means he can take off if he doesn't feel like picking you apart from the pocket.
Winston is committed to Florida State, sure, but he still hasn't made a final decision and is also looking at Alabama and Stanford.
I think he switches to Alabama.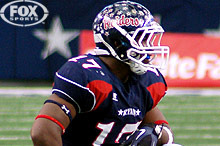 ESPNU ranks the 6'4", 297-pound Edwards as the No. 1 overall player in the country this year. Edwards also comes from a good pedigree; his father (Mario Sr.) played for the Dallas Cowboys.
Edwards is among the top five recruits in the nation on various lists, depending on where you look. Every evaluator loves his skill set, and the Texas native looks to be a future star.
It's down to Florida State and LSU, and I think the Tigers land him.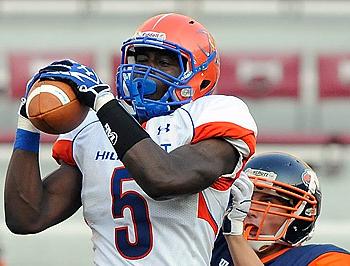 Missouri, Oklahoma, Texas, Alabama and Arkansas are all in the running for the 6'6", 220-pound WR with 4.4 speed.
I'm guessing here, as everyone else is when it comes to DGB, but I'll guess Missouri.
Keep checking, though, because my prediction changes almost daily with Green-Beckham.