Top 5 Most Injury-Prone Players in the Premier League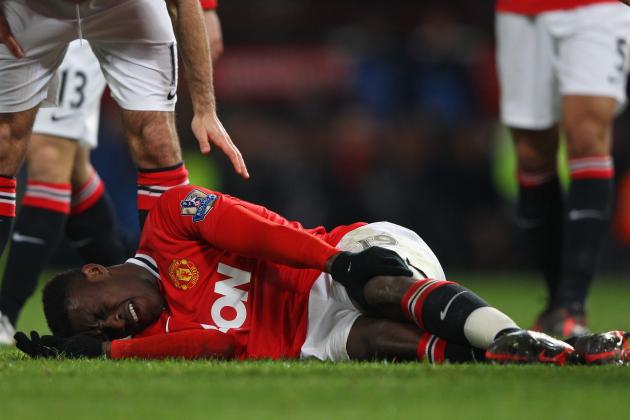 Alex Livesey/Getty Images

Injuries are part and parcel of professional football today. With a constantly packed fixture list, it is inevitable players will pick up knocks and niggles from time to time.
But there are certain footballers whose bodies are not made to withstand any type of contact and have become more accustomed with the treatment table than the ball at their feet.
These are the top five active players whose muscles and limbs appear to be made of glass...
Begin Slideshow

»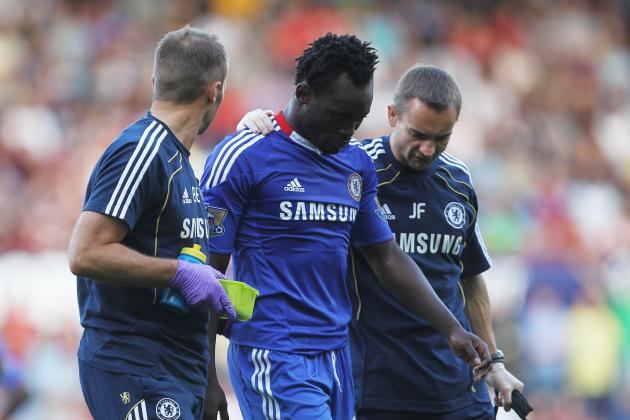 Hamish Blair/Getty Images

When fit, Essien is one of the best midfielders in English football. Bought from Lyon in 2005, the Ghana international became an instant fan favourite lauded for his aggressive no-nonsense style.
But after three successful seasons under Jose Mourinho, the 29-year-old has endured an injury nightmare that has restricted the Chelsea star to just a handful of games.
He came off the bench during the 1-0 win over Sunderland two weeks ago having spent six months on the sidelines after rupturing a cruciate ligament in his right knee during preseason training.
It was his third major injury in three years after missing seven months of the 2008-09 season and five months of the following season with severe ligament damage to both knees.
It remains to be seen how long he will last this time...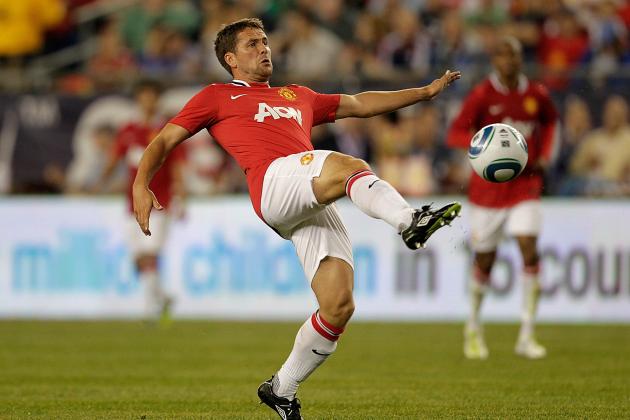 Jim Rogash/Getty Images

The Manchester United forward is currently out of action with a thigh problem sustained in the Champions League back in November.
The early prognosis was six weeks but it has now been well over two months as the doubts continue whether we will ever see the striker back in a red shirt.
His past injuries would make better reading in a 7,000-word feature but it is fair to say there have been plenty of low points over the last 10 years that have stopped the ex-England international from delivering his true potential.
When fit, Owen was probably the best forward of his generation earning him many admirers from at home and abroad.
Real Madrid paid eight million pounds for his services from Liverpool but the sunny weather did not stop the constant visits to the physio room.
Newcastle then wrote a cheque for 16 million just a year later to bring the forward back to England but operations on hamstrings, ankle bones, metatarsals, groins and a hernia followed before a shock switch to Manchester United.
Although he's had his moments, Sir Alex will struggle to give Owen playing time even if he does make another comeback especially with the emergence of Danny Welbeck.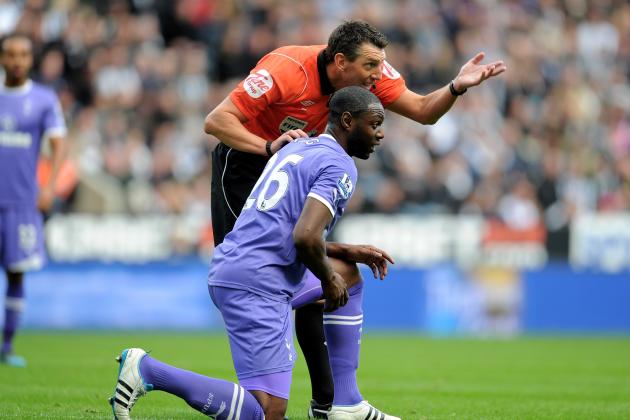 Michael Regan/Getty Images

A quite brilliant defender when fit, King has produced some magnificent displays for both club and country.
Unfortunately his knees are as brittle as eggshells, meaning he cannot play two games a week and sometimes only one game every fortnight.
The main problems started back in 2006 after metatarsal and hip injuries had restricted his progress the previous season.
But it has been the knees that have caused the most problems after being diagnosed as untreatable.
The 31-year-old has no cartilage left in his right knee causing huge swelling after a game due to the constant bone on bone contact.
He does not train during the week and is currently assessed on a game to game basis on a Friday afternoon.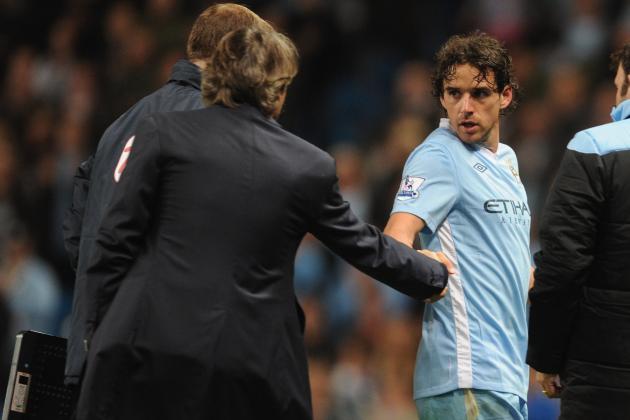 Michael Regan/Getty Images

After winning an award as England's best player at the 2006 World Cup, the dynamic midfielder broke his leg and has never properly recovered.
On Hargreaves' return, he played through pain to get more game time but ultimately the injury got the better of him and was subsequently diagnosed with severe patella tendinitis.
Famed sports surgeon Richard Steadman was quoted saying it was one of the worst cases he has seen in 35 years.
Hargreaves returned to action two years later for then-club Manchester United only to last six minutes before limping off.
Released by United at the end of last summer, he secured a shock move to rivals Manchester City after releasing a YouTube video of himself proving his fitness.
Despite a fairytale goal on debut, the 31-year-old has since suffered with constant calf problems and has only played 14 minutes of Premier League football this season.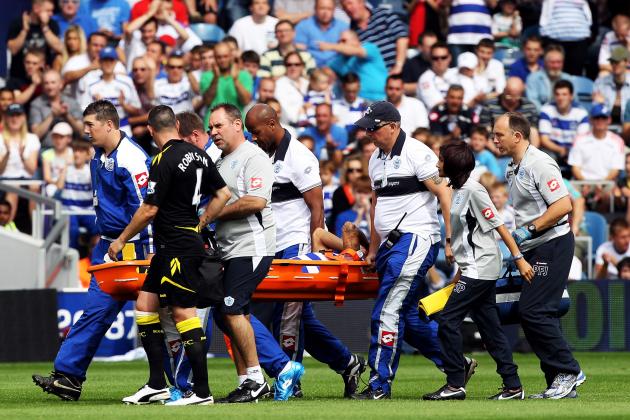 Michael Steele/Getty Images

This is a familiar sight to Kieron Dyer supporters over the past five years. Injury after injury has meant the attacking midfielder has only made 35 appearances since 2007.
After breaking his leg in two places during a League Cup tie match against Bristol Rovers he subsequently missed the rest of the 2007-08 season.
He was re-assessed the following year but a painfully slow recovery time led many to believe his career may be over.
He returned 17 months later only to succumb to a hamstring injury that has haunted him ever since despite an endless number of comebacks.
In 2011, Dyer signed a one-year contract with Premier League new boys Queens Park Rangers.
He made his debut on opening day against Bolton Wanderers only to last three minutes due to a foot injury. Subsequent ligament damage during rehabilitation has led to an unknown return date.
Many question whether we will ever see Dyer again.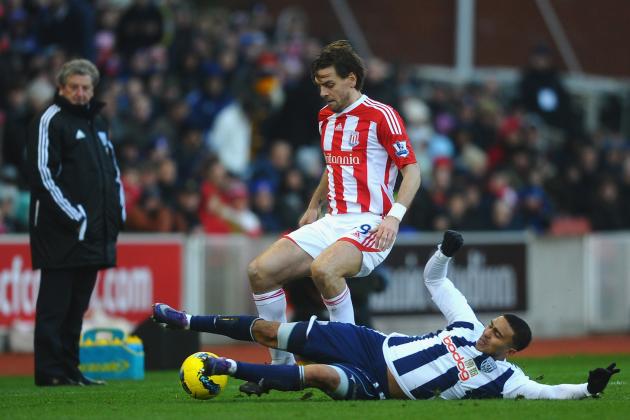 Laurence Griffiths/Getty Images