Comcast: The Conglomerate with a Heart
January 23, 2012

A crazy thing happened to me the other day at the supermarket. My food bill was $25, but there was a $5 checkout charge, so my total was really $30.
Later that day I filled up my tank. The gas cost $45, but there was a $5 dispensing fee, so the total was actually $50.
That night I went to the Wells Fargo Center in Philadelphia and bought three tickets to a Sixers game. The tickets were $25 apiece, but the total came to $80 because of a $5 "window charge."
Guess which one of those three stories is not made up.
Okay, it's been awhile since I went to a Sixers game. In fact, I haven't paid to see them in person in my adult life, so I was unfamiliar with this additional $5 charge. When I asked the cashier on the other side of the bank-line bulletproof glass about it, he pointed out that buying at the box office is the cheapest way to get tickets.
He's right because comcastTIX charges $4 per ticket on top of the face value when buying online or through the phone. But that doesn't answer the question: why does comcastTIX bill extra for buying tickets at the very location where the event one is buying tickets for is taking place?
The next day I called the Wells Fargo Center box office and spoke with a very pleasant person who pointed out, like the cashier the day before, that I saved money by buying in person. It must be a corporate talking point, which leads me to believe I am not alone in questioning the fee.
The phone representative went on to explain that the performers and the venue have to make their money, adding, "Comcast charges a lot for a lot of things."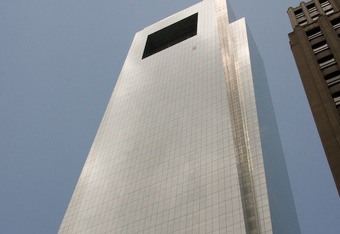 I later left a voicemail message for the Sixers' director of ticket sales and emailed the team's vice president of customer service. Neither person got back to me, unsurprisingly.
But this isn't about the Sixers. Yes, if they wanted to scrap the $5 window charge, or reclaim the ticket selling operations from comcastTIX, they likely could. But the owners are new and so far have shown their business acumen in jettisoning general manager Ed Stefanski and mascot Hip Hop while keeping teacher/coach Doug Collins.
But I want to go back to what the Wells Fargo Center ticket office representative said on the phone: "Comcast charges a lot for a lot of things."
Yes, they do. Comcast cable rates vary by package, but the company charges about $75 per month for cable in Philadelphia. Many of their subscribers would gladly switch to Dish Network or DirecTV, but Comcast has not allowed those satellite companies to carry Comcast SportsNet Philadelphia, which shows a large majority of Phillies, Flyers and Sixers games.
Comcast has gone so far as to broadcast CSN Philadelphia on terrestrial, not satellite, equipment, thus giving them an excuse to bypass FCC rules that would otherwise require the cable giant to provide satellite companies access to the sports channel.
It was not until January 2011 that Comcast allowed Verizon FiOS to carry CSN Philadelphia, an FCC requirement as part of Comcast's majority takeover of NBC. This was about ten years after RCN tried to break Comcast's monopoly in Philadelphia. But for two-and-a-half years in the late 1990s-early 2000s, RCN could not get the requisite regulatory and Philadelphia City Council approval.
Comcast, for those who care to remember, was still at Centre Square at the time. Did they lean on the City Council to block RCN from entering the market with a threat to head for the hills of suburbia? Well, RCN fought the good fight, but eventually packed it in. Comcast moved into their shiny new digs—the City of Brotherly Love's tallest building—in 2008.
Now, I understand that Comcast has a right to make money, but when is it enough? I may not like it, but I accept a fee for buying online or through the phone. It's for the convenience of not making the trip to the Wells Fargo Center. Just like I have no problem paying Fandango $1.25 per ticket because I'm paying for the brokerage/middleman's fee of securing the ticket.
But I don't understand why anyone should have to pay an extra charge when buying tickets in the very building where the event is taking place, just a couple of hundred feet away.
Maybe it's the cosmetics. If my $25 tickets were $27, I wouldn't care. I'd fork over the $81 and wouldn't think anything of it. But when the price says $25 on the ticket and there's a $5 charge for the act of the cashier handing over the tickets, it just looks bad.  It's as if we're paying a mini personal seat license every time we buy tickets from comcastTIX.
Even the airline industry is becoming more transparent, albeit under government pressure. Beginning this week, the price of plane tickets in ads and on airline websites must be the full price, including taxes and fees. No more will you be conned into thinking you're buying, say, a $109 ticket, only to discover it's really $139 after you cough up extra money for fuel and luggage fees.
Perhaps the government can do something about comcastTIX and other ticket selling operations to ensure similar openness.
That bulletproof glass at the Wells Fargo Center box office? It's there in the event of a stickup. But it's the people on the selling side of the glass holding the gun.