Arsenal Transfer News: 5 Things Arsene Wenger Needs to Save Gunners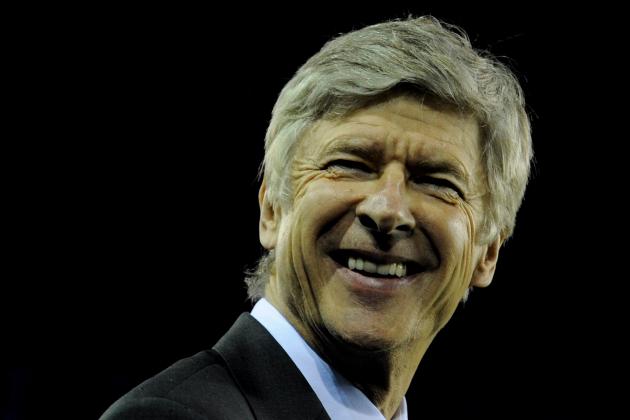 Michael Regan/Getty Images

I'm not ecstatic to say so, but I have been one of the Arsenal fans that have campaigned for the last three seasons to have Arsene Wenger's job reviewed.
Instead, the board keep giving him a better contract for doing the bare minimum. The bare minimum should never be enough. Surely, a winner will agree.
Season after season, there have been things Wenger could have done to improve the team. Nothing too drastic either, but really simple things.
When Almunia was number one and making mistakes every other game, he could have purchased Shay Given.
When we have been top of the league, had injuries and needed defensive cover, he could have had Christopher Samba.
When we needed leadership, he could have purchased Scot Parker.
I've always protested about those who talk about not being able to spend money. Those very players would have cost around €8 million each—a small price to pay when your team gets weaker every season.
It also encourages your assets into thinking there is a steady ambition. I'm sick of the money argument because it is just false and anybody who backs Wenger with that excuse refuses to see the bigger picture.
The other defense I would hear was that these players I've mentioned and others were not good enough to wear the Arsenal shirt. Well that looks like a big fat joke, doesn't it?
It is clear that Wenger's arrogance had filtered to the fans due to being spoiled with his past successes. The tourists need to forget excuses and toughen up!
I think he's had his best days, but, once again, I will offer options that could save the man his job. But hey, what do I know? I've only predicted this in almost every article I've ever contributed to B/R.
Still no harm in sharing, I guess.
Begin Slideshow

»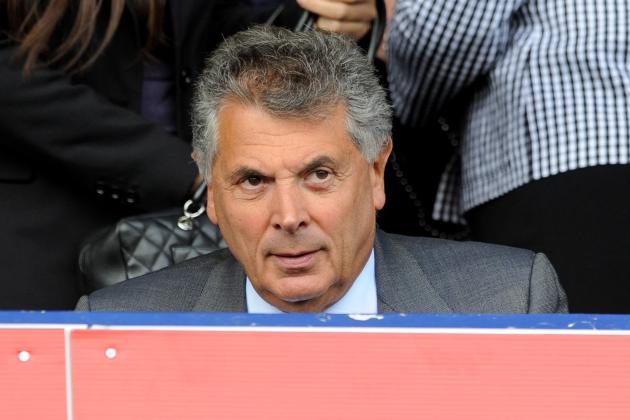 Chris Brunskill/Getty Images

Some will say this is out of his hands, and, with Peter Hill-Wood around, that may be the case.
In fact, I think if Wenger was to demand to have David Dein back, the board would have no hesitation in sacking him.
It's no secret that Hill-Wood and Dein do not get on, and it was the reason Dein was forced out of the club.
Dein had ambition and wanted the club to find foreign investors in order to take the club forward in terms of money power. The irony is, at the time, Dein, the clubs vice chairman, wanted to bring Stan Kronke yet the archaic powers that be despised it.
For that reason, he was forced out. It's ironic because Silent Stan is now the owner of Arsenal FC.
So Dein has sided with Usmanov.
But guess what?
The dinosaurs on the board dislike Usmanov, who is extremely ambitious and, even more alluring, extremely competitive. There is a window of hope however; Usmanov needs only 1% to be able to have enough shares to view the Arsenal finances and, if he wanted, to bring back his long time business partner Dein.
The reason Dein is important to Wenger and Arsenal is that he was instrumental in organising the rise of this club.
Even before he acquired Wenger, he had secured purchases of some of Arsenal's greats.
One was none other than Dennis Bergkamp, a club coo that has had history speaking for itself. He was instrumental in convincing Thierry Henry in joining the club.
He had great negotiating skills and pulling power. He knew football and he helped Arsenal become the manager he turned out to be. Since he has left Wenger has won nothing and lost his marbles on the way.
Enough said.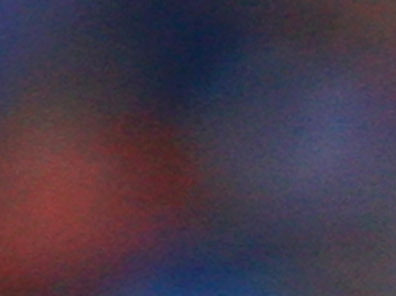 Paul Gilham/Getty Images

This should go without saying.
In fact, it was argued to me by a fellow Arsenal supporter that "Even Alex Ferguson makes bad transfers; remember Barthez, Djemba Djemba, Veron etc."
I simply replied with a question, "Where are those players now?"
Wenger hangs on to under performers like a used tissue. It's almost as if he is scared to let them down by telling them they're are not good enough. There's faith and then there is lunacy.
Not only are these players average; they are also taking up a lot of the wage bill.
You could almost make a team from this dross and place them in the Sunday League—Almunia, Squillaci, Bendtner, Diaby (injured), Arsharvin, Chamakh, Park, Fabianski, Denilson (scapegoat), Aneke, Gibbs (injured), Lansbury, Rosicky (we can get better), Vela and, seriously, there are more.
The only problem is who would want them and how much for?
I wouldn't touch them with a barge pole.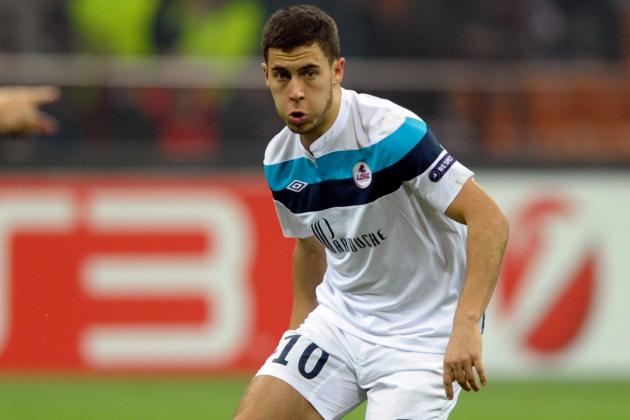 Claudio Villa/Getty Images

I'm sure many will say that we have a few of these already.
If you check this season stats, you'll find they have been ineffective. In fact, for me, the most productive midfielder has been Song, and that's not even his job.
Arteta is a good midfielder, but not so much in the final third anymore. It's like players are afraid to go beyond and the defence and score. No one we have will compare to either Fabregas and Nasri, so why not just buy the one than can?
Those who think that it is Wilshere, they are just being sensationalists.
He's still too young and he's more of a central midfielder who tries to do it all. He's not a specialist who assists and scores on a regular basis.
Ramsey can be good but doesn't do it enough. He is still below the level required level.
Either way, someone is needed to help with creativity and the goal tally.
Here are a few options—Estaban Granero, Yoann Gourcuff, Clint Dempsey, Mario Goetze, Eden Hazard and even Joe Cole, who would be cheap, despite the backlash.
There are more, but Wenger just has to buy the right one. He needs his staff to help him out, too.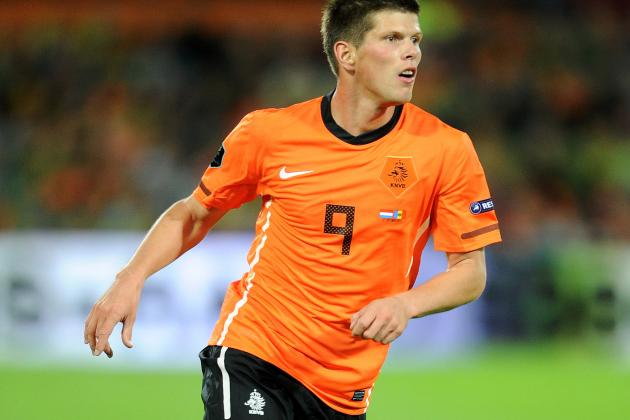 Jasper Juinen/Getty Images

Most people want Wenger to buy a striker for back up, but I'd prefer a strike partner.
Granted, the tactics would have to change, but perhaps you would have realised the current tactics haven't brought any success. You could have two strikers and one dependant on the game you are playing.
It's called diverse tactics, Wenger. Try it out some day!
Here are names that could be looked at—Moussa Sow, Klass-Jan Huntelar, Nicolas Anelka (quick and easy), Soloman Kalou, Demba Ba and Bobby Zamora.
There are more, so feel free to throw me some names.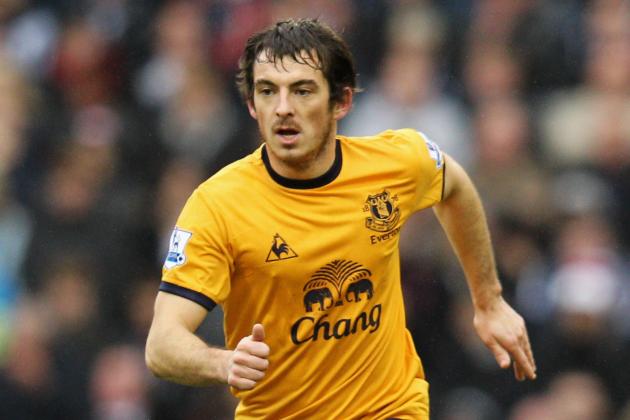 Dean Mouhtaropoulos/Getty Images

We need a full back, and this guy has replaced Ashley Cole as the best English left back, in my opinion.
I put this down to form alone. I already hear the chorus of what about Andre Santos and Kieron Gibbs.
Well, allow me to break this down.
Baines is a better left back than both of them in every department, but more importantly, in defence.
Gibbs is a fantasy that may never happen. He's supposed to be better than Clichy, who was better than Ashley Cole. It's just sensational nonsense; the boy hasn't ever played a full season. He's definitely injury prone.
Santos is one of Wenger's better recent purchases, but his defensive ability scares me.
Because he is so good going forward, I would suggest playing him left wing, if needed. Baines is such a professional, that he is one of my top potential targets worldwide.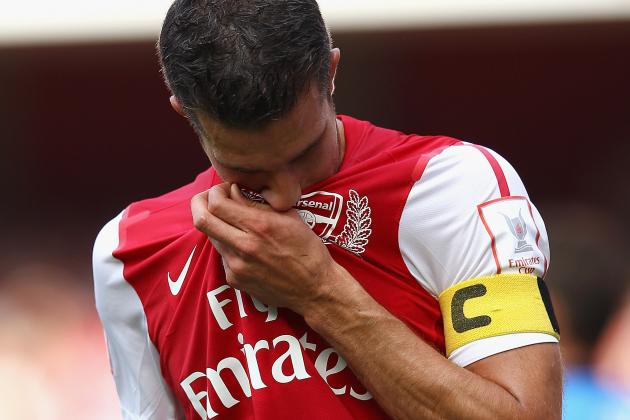 Richard Heathcote/Getty Images

Something has got to give.
I truly believe that Wenger is attempting to make his job harder that it needs to be.
Everyone knows that a few transfers can raise the team—we've already seen it this season. The truth is Arsenal are actually in need of a few heads who have a mentality to perform or impact their ability on the team.
There is definitely money. You just have to look at the profit made on the last transfer window.
But, if there is no money, sell the poor players that have littered the squad. Don't loan them, don't waist time and just get rid of them for what you can get.
Lastly, Wenger needs Dein.
There are hardly any football fans in the boardroom. There needs to be a bridge between the board's and the dressing room's needs so everybody can get the best out for eachother.
All of these things could be done, but we need to at least try. I'll leave you with a picture of the kiss of death.