That Looked Familiar: The Similarities of the Giants-49ers NFC Title Games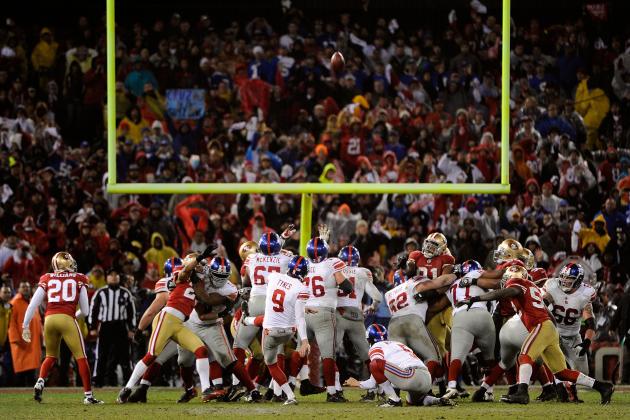 Thearon W. Henderson/Getty Images

If you're a New York Giants or San Francisco 49ers fan, you may have noticed some striking similarities from Sunday's NFC Championship Game and the conference title matchup between the two teams in 1991.
Aside from the same team winning the game, there were several other instances of deja vu.
Begin Slideshow

»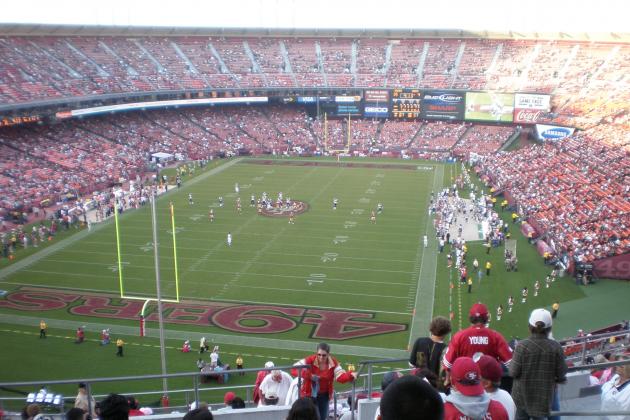 San Francisco entered the 1991 NFC Championship Game with a 14-2 record, which included a 7-3 home win over New York on Dec. 3. Ironically, the 49ers' only two losses during the regular season occurred at home: a 28-17 loss to the Los Angeles Rams on Nov. 25 and a 13-10 loss to New Orleans on Dec. 23.
Meanwhile, New York was 14-3 with two of their losses on the road, at Philadelphia (31-13) on Nov. 25 and the aforementioned loss at Candlestick Park.
San Francisco had won their previous three NFC Championship games at home in 1982, 1985 and 1990.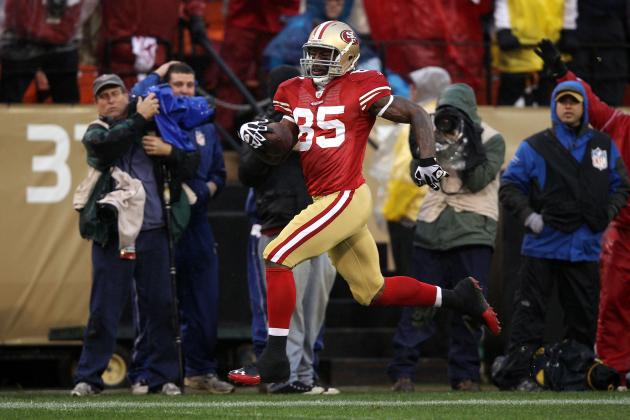 Ezra Shaw/Getty Images

In Sunday's NFC Championship, tight end Vernon Davis hauled in a 73-yard touchdown pass from quarterback Alex Smith to give San Francisco a 7-0 first quarter lead.
That was very reminiscent of the only touchdown in the 1991 NFC Championship Game. With the score tied at six in the third quarter and the ball at their own 39-yard line, Joe Montana found wide receiver John Taylor at the Giants 44-yard line. Taylor ran the rest of the way for a 61-yard touchdown reception and a 13-6 49ers lead.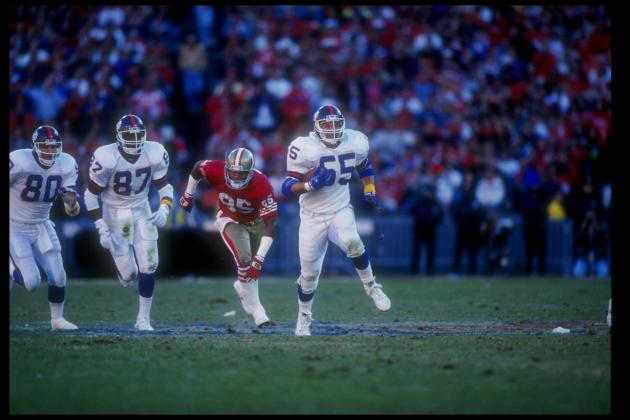 Otto Greule Jr/Getty Images

Special teams can sometimes be the difference in a win or loss. Despite wind and rain at Candlestick Park, the Giants special teams squad were exceptional in Sunday's NFC Championship Game.
Placekicker Lawrence Tynes was 2-for-2 in both field goal and extra point attempts. While he will always be remembered for his game-winning 31-yard field goal, he also snuck a field goal just inside the left upright at the end of the first half to give the Giants a 10-7 halftime lead.
Punter Steve Weatherford not only punted well in less-than-ideal playing conditions, but he also allowed Tynes to kick the game-winning field goal. Weatherford handled Zak DeOssie's low snap and placed the ball down in time for Tynes overtime winner.
Devin Thomas and Jacquain Williams contributions should not be overlooked as well. Not only was Thomas aware that a Weatherford punt hit Kyle Williams' leg, he also recovered Williams fumble in overtime that set up the game-winning field goal. The fumble, of course, was caused by Jacquain Williams.
The 1991 NFC Championship Game also featured Giants special teams excellence. Placekicker Matt Bahr accounted for all of the scoring with five field goals in the 15-13 win. Three of his field goals, including the game-winning 42-yard kick, was beyond 40 yards.
Arguably, the biggest special teams play of the game occurred midway through the fourth quarter. Trailing 13-9 and set to punt from their own 46-yard line, linebacker Gary Reasons took the snap and raced 30 yards to the San Francisco 24-yard line.
Bahr eventually converted a field goal to cut the 49ers lead to 13-12.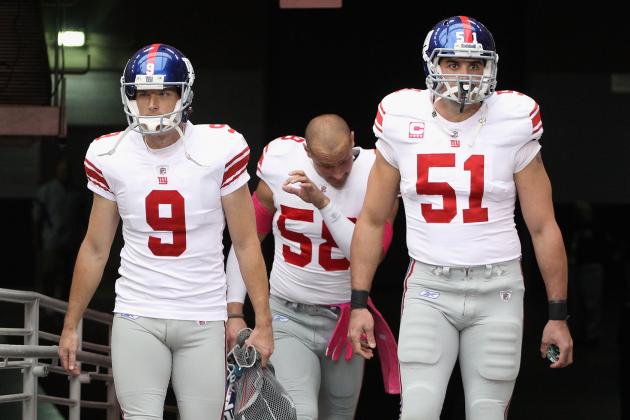 Christian Petersen/Getty Images
Zak DeOssie (right) and Lawrence Tynes (left)
Steve DeOssie and his son, Zak, have not only won Super Bowl titles with New York. The pair has also had a hand in sending the Giants to the Super Bowl.
Zak DeOssie is the Giants long snapper. With soggy conditions Sunday at Candlestick Park, DeOssie snapped the ball well on punts. Even though his snap on the Giants' first extra point and the game-winning field goal were low, Steve Weatherford picked up his teammate by getting the ball down for Lawrence Tynes's kicks.
Zak's father, Steve, played for the Giants from 1989 to 1993. Like his son, Steve was responsible for all of the long snaps on punts, extra points and field goals in the 1991 title game. This, of course, included all five of Matt Bahr's field goals to account for the Giants points in the victory.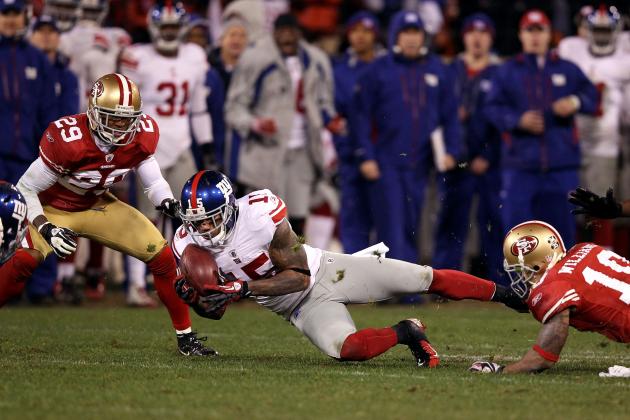 Ezra Shaw/Getty Images

Kyle Williams fumble on a punt return in overtime Sunday set up the Giants for Lawrence Tynes game-winning field goal. For 49er fans, it brought back bad memories of the 1991 NFC Championship Game.
With less than three minutes remaining and San Francisco ahead, 13-12, Giants nose tackle Erik Howard jared the ball loose from 49ers running back Roger Craig. Lawrence Taylor recovered the fumble at the Giants' 40-yard line. It was the only turnover of the game. New York then started their game-winning drive that was capped by Matt Bahr's game-winning field goal.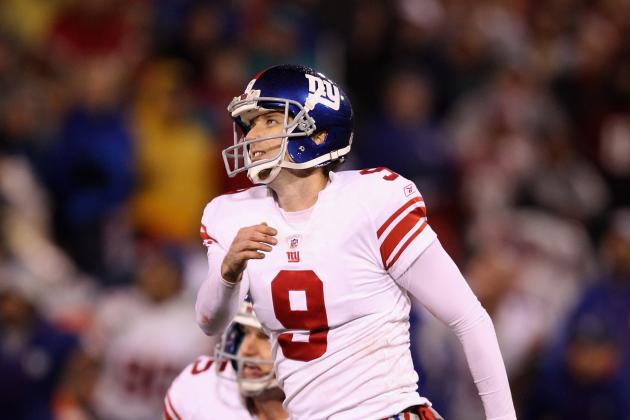 Ezra Shaw/Getty Images

Perhaps the New York Giants should reserve No. 9 for all of their future placekickers. In the 1991 NFC Championship Game, No. 9 Matt Bahr was 5-of-6 in field goal attempts, including the game-winner from 42 yards out as time expired and accounted for all 15 of the Giants points.
One week later in Super Bowl XXV against Buffalo, he kicked the eventual game-winning field goal in New York's 20-19 victory.
Lawrence Tynes, who also wears No. 9, already holds a special place in Giants fans memories. Attempting a field goal late in the fourth quarter or in overtime of a playoff game is difficult. Tynes has come through in the clutch twice with game-winning field goals in overtime on the road at Green Bay in 2008 and Sunday's title game in San Francisco.
Ironically, both Bahr and Tynes game-winning field goals were kicked in the same direction at Candlestick Park. The only difference was that Bahr had perfect weather conditions while Tynes battled wind and rain.