WWE Royal Rumble 2012: 10 Superstars That Need to Make an Impact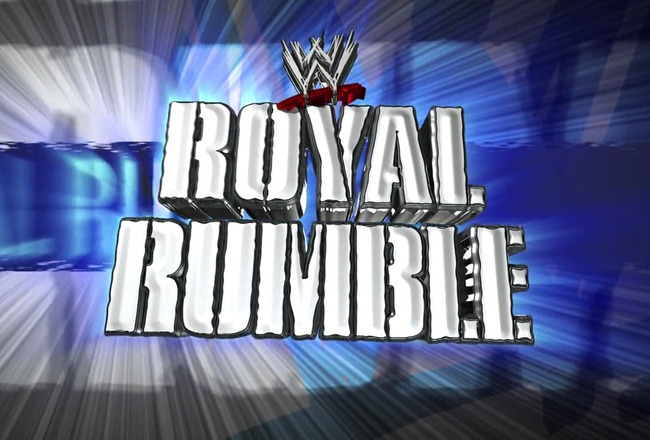 As per tradition, the WWE's Road to WrestleMania will begin with its first pay-per-view (PPV) of the year: The Royal Rumble.
In this match, 30 men will come and go, eliminations occurring when one is thrown over the top rope with both feet touching the ground. The last man standing will have an opportunity to headline WrestleMania by challenging for a championship of his choosing.
The "anything can happen" aspect of the Royal Rumble makes it one of the most exciting and unpredictable matches of the year. After all, there are 30 men that could possibly win the match.
But let's be realistic. Do all 30 men in the match really have a chance at winning and proceeding to the main event and the biggest PPV of the year? Logically speaking, it's safe to assume that the WWE isn't willing to put every last one of the 30 Royal Rumble competitors in a position to headline WrestleMania.
There is a handful of wrestlers that will enter the 2012 Royal Rumble that likely won't win. However, it's those men that need to take this opportunity to make an impact in the main event of one of the biggest PPVs of the year.
The following 10 WWE superstars all will likely enter the Royal Rumble, despite their chances of winning it being slim. That said, it's up to these superstars to make the most of their rare inclusion in a major PPV main event. If they shine in this match, they may very well be on their way to main eventing shows in the future. We may even see some of these wrestlers win a future Royal Rumble!
Goldust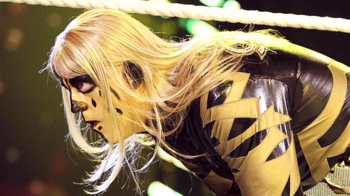 Credit: WWE.com
It's been a while since Goldust has wrestled. Other than Dustin Rhodes' appearances on Smackdown, Goldust has been off the radar for some time now. Entering the Royal Rumble would be the perfect way to reintroduce him to the fans.
I wouldn't say that Goldust would need to have a real impressive showing to reestablish himself. Rather, if they plan to go through with the future Goldust versus Cody Rhodes feud, all he needs to do is confront his brother in the match.
In a past Royal Rumble Cody has been the one to eliminate his brother. Now that Cody is on the brink of main event stardom, having his opportunity at headlining WrestleMania ruined by Goldust would be the perfect way to get their feud underway.
Kofi Kingston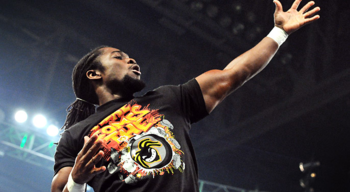 Credit: WWE.com
In light of Evan Bourne's second suspension, it looks as if Kofi Kingston may be without a tag-team partner. Kingston may find it hard to maintain a strong presence in the tag team division, even if he were to find a new partner.
In addition, the mid card on Raw is already pretty full. To avoid getting lost in the shuffle, Kingston's best bet would be to have a memorable appearance in this year's Royal Rumble. This would help remind everyone that he still has much value as both a singles and tag-team wrestler.
Mason Ryan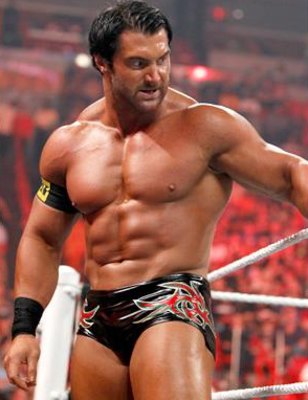 Credit: WWE.com
Speaking of Kingston potentially getting a new tag team partner, Mason Ryan is someone who has been teaming with Kingston during WWE live events.
Since his short lived run as a mid-card baby face on Raw, Ryan has completely fallen off the radar.
I would love to see Ryan enter early in the Royal Rumble and make a handful of quick eliminations. This would do wonders for reestablishing his dominance, whether it be as a baby face or a heel.
They could also choose to have Ryan form an alliance with Kingston, therefore giving their partnership television exposure.
Tyson Kidd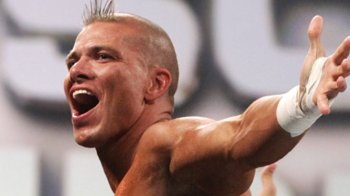 Credit: WWE.com
Tyson Kidd is another wrestler that has fallen off the radar. In my opinion as a fan, Kidd's talent has been squandered.
I would love nothing more than to see Kidd enter the Royal Rumble and just make a few eliminations. A small showcase of talent in such an important match could do wonders for Kidd.
Going forward they could have him come out on Smackdown that week and brag about his performance, possibly leading to his first non-NXT feud in a very long time.
Drew McIntyre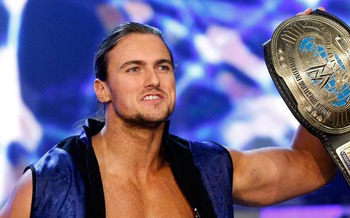 Credit: WWE.com
Drew McIntyre is just now becoming relevant again on Smackdown, but at what cost?
"The Chosen One," a former Intercontinental Champion and once pegged as a future world champion by Vince McMahon himself, is now in a situation where he is fighting for his WWE career. The current story with him on Friday nights is, essentially, that he's on a losing streak and in jeopardy of being fired.
Sure, being featured on Smackdown is a step up from what he's been doing for the last few months, but this losing streak angle could ruin his WWE career.
McIntyre desperately needs to have a good showing in the Royal Rumble. Perhaps he could eliminate one of the mid-card baby faces from Smackdown or Raw, thus inserting himself into a mid-card title hunt. So long as he does something to build some forward momentum, I will consider it a hit.
The direction his current storyline seems to be going in makes me think that his chances of making an impact are just as slim as his chances of winning the Royal Rumble.
Brodus Clay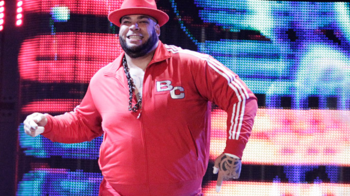 Credit: WWE.com
For the time being Brodus Clay's "Funkasaurus" gimmick has earned him a recurring role on Monday Night Raw. Since his reintroduction to the WWE audience, Clay has been squashing jobbers.
Clay will likely be remembered as a part of this year's Royal Rumble for having the unique combination of being a comedy act, but also a legitimate threat.
A likely scenario would be that Clay enters relatively early and makes a few eliminations, all while doing his funk dances. When it comes time for him to be eliminated, expect it to take upwards of three or four men to get him over the top rope.
Clay is a dominant beast in the ring, but also serves as a sort of comedy act. This hybrid nature allows him, as a Royal Rumble participant, to put on a more memorable performance than any other comedy act, such as Hornswoggle.
Justin Gabriel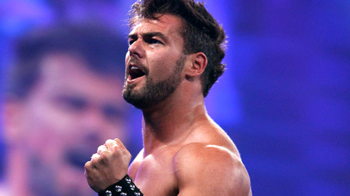 Credit: WWE.com
As of late Justin Gabriel has been going head-to-head with Intercontinental Champion Cody Rhodes. It seems as if the WWE has finally decided to give him a legitimate push into singles competition.
Gabriel is very well known for his agile, high-flying style in the ring. Because of this, he is a very important asset to the Royal Rumble.
Much like John Morrison's stunts last year, Gabriel has the opportunity to show off his exciting style in one of the biggest main events of the year. If Gabriel can provide an exciting and memorable moment during his time in the Royal Rumble, he can legitimize his contender status for Rhodes' Intercontinental Championship.
Wade Barrett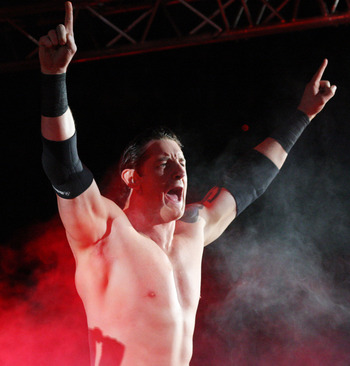 Gallo Images/Getty Images
Wade Barrett now stands atop many of the mid-card heels on Smackdown. After his intense feud with Randy Orton, it's only a matter of time before he finds himself in world championship contention.
Since then, it seems that the "Barrett Barrage" has stalled a bit. What Barrett needs to do is not only have a relatively impressive showing in the Royal Rumble, but perhaps do something to instigate a feud to keep him occupied for the next few weeks or months.
Seeing as how the Royal Rumble is often regarded as the beginning of the Road to WrestleMania, it would be fitting if Barrett were to begin a rivalry through his participation in the Royal Rumble match.
Jack Swagger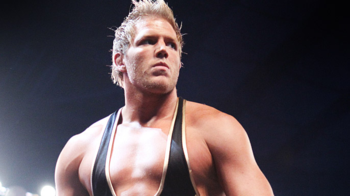 Credit: WWE.com
The "All American-American" looked very dominant in defeating Zack Ryder for the United States Championship. Among other things, I expect this aggression to be very apparent in his participation in the Royal Rumble.
However, Swagger needs to work at re-establishing the strength of his "Gutwrench Powerbomb." Yes, he looked vicious by hitting it three times in his match with Ryder. Aside from that, the fact that an injured Ryder kicked out of his finisher made it look weak.
With that in mind, I hope to see Swagger come out and land his finisher on a few wrestlers, preferably in quick succession. It would be ideal if he could eliminate the victims of his "Gutwrench Powerbomb" shortly after hitting it.
Anything to rebuild the credibility of the new United States Champion's finisher, while also allowing him to continue being as dominant as he was when he beat Ryder would be the most efficient way to use Swagger's time in the Royal Rumble.
Zack Ryder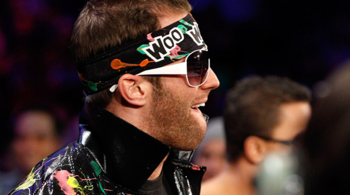 Credit: WWE.com
Now former United States Champion Zack Ryder has made quite the impact in the last few months. He won the United States Championship after defeating Dolph Ziggler in what was a very exciting match. Since then he has been featured in more prominent roles, occasionally participating in the main event of Raw.
Ryder has never before had the opportunity to showcase his abilities in a major main event setting like the Royal Rumble, though. Now that he seems to be more serious and driven, I would certainly expect to see him put fourth a performance that would help keep him in contention for the United States Championship.
Furthermore, I wouldn't be surprised if Zack Ryder gets one of the biggest pops of all the competitors in the 30-man match.
Conclusion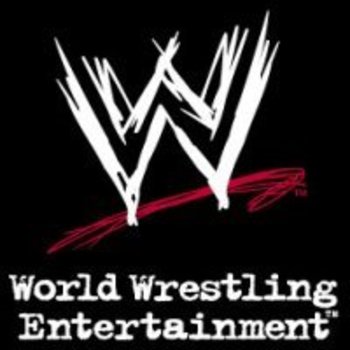 All in all, the Royal Rumble is an important event for all those involved.
Of course, the winner is awarded the opportunity to challenge for a world championship on the Grandest Stage Of Them All.
For those that are less likely to win the Royal Rumble, they are given the chance to showcase their various talents in one of the biggest and most exciting PPV main events of the year.
If the 10 wrestlers on this list can take advantage of this opportunity in the ways described, it could be invaluable to the direction of their WWE career.
Make sure to check my B/R Writer Profile for more articles previewing the 2012 WWE Royal Rumble. I will be writing a live results and reaction article as the show airs. In addition, PW 24/7 Radio will host a "Think Tank" special. Tune in to PW 24/7 immediately after the show as the different hosts come together with their various points of view to provide the most collaborative and comprehensive review of the Royal Rumble!
Keep Reading