4 Most Under Appreciated Denver Broncos of 2011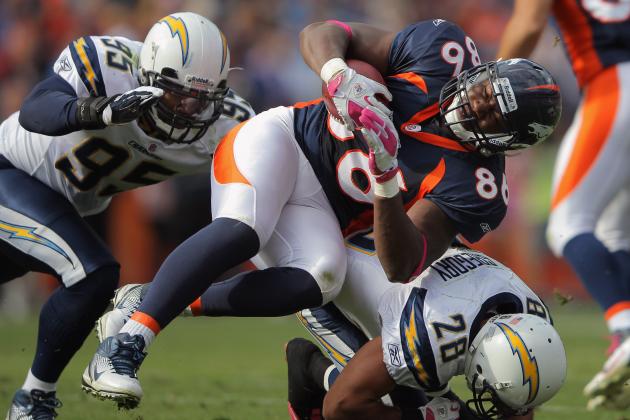 Doug Pensinger/Getty Images

"Underappreciated" or "Unsung Hero" are both terms that don't usually make it onto the nightly sports highlights or the morning papers, but these players are vital components to good teams in the NFL.
The resurgence of the Denver Broncos is no different, and in a star-driven league that asks, "What have you done for me lately?" many of these players have gone unnoticed.
In another effort to celebrate the surprising and successful season that the Denver Broncos orchestrated, here are four players who went wholly underappreciated for their contributions this season to the team's success.
Begin Slideshow

»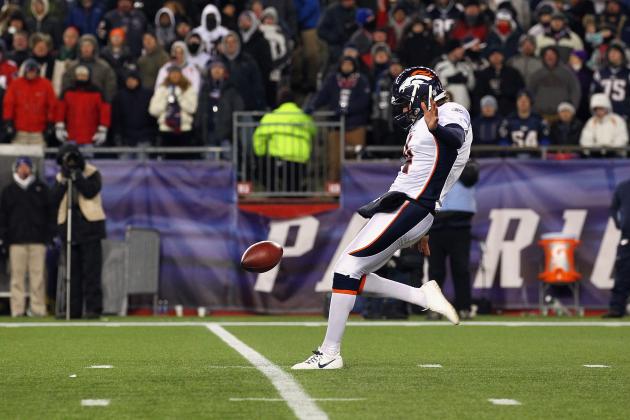 Al Bello/Getty Images

The fact tat Colquitt is not a Pro Bowler this year should be a tough pill for the young punter to swallow. It was his contributions that helped Denver keep their advantage and momentum in many games.
Colquitt's ability to reverse field position and give the defense a boost by pinning opponents deep was a key ingredient to many of Denver's victories. Against the likes of Chicago, San Diego and Miami, the Colquitt factor allowed Denver's defense to never be working out of unfavorable field position.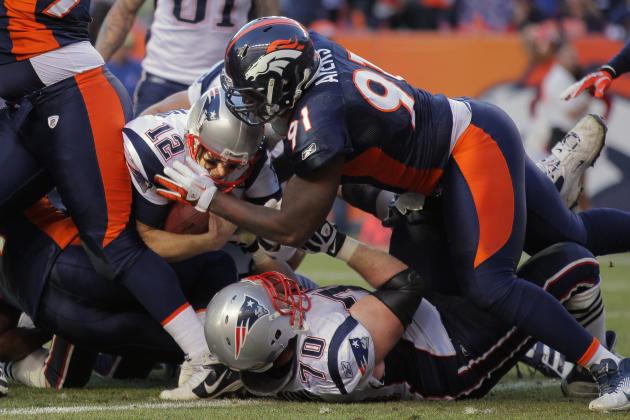 Doug Pensinger/Getty Images

The statistics that Robert Ayers put up this season would not make someone stop and gawk, but his growth this season under Dennis Allen was immeasurable.
Ayers was teetering on the verge of being a complete bust, and even now his draft position seems like a reach. But, this season was Ayers finest as a pro. It is not easy to stack up to his partners in crime Dumervil and Miller, and Ayers did not need to do that.
Ayers simply played a steady and consistent brand of football all throughout the season, and chipped in a few sacks here and there to go along with his forced fumble.
The Broncos are hoping that this season has helped Ayers turn the corner and become a great professional with a long career in Denver.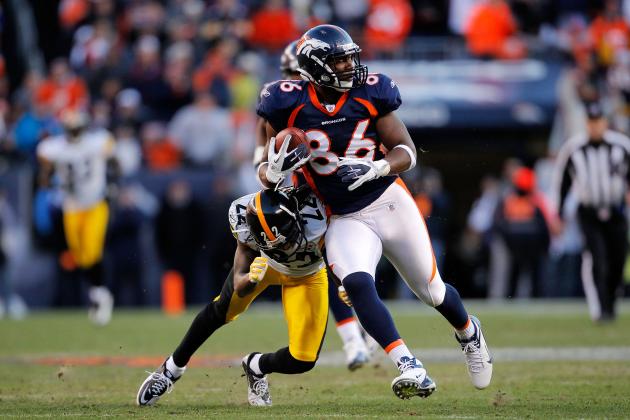 Justin Edmonds/Getty Images

Many fans forget that without the incredible catch against the San Diego Chargers by Fells, there may be no AFC West title to defend next year.
Now one catch does not make an entire season, but the contributions of Fells in the rushing game as well as the passing game were very important to the Broncos finding offense when they needed to.
This may be Fells only season as the starting tight end for Denver, but if Denver's offense is going to grow, a player like Fells needs to contribute even more than he did this year through the air.
All that being said, Fells was a valuable free agent acquisition from last season that won't get as much credit as he probably deserves.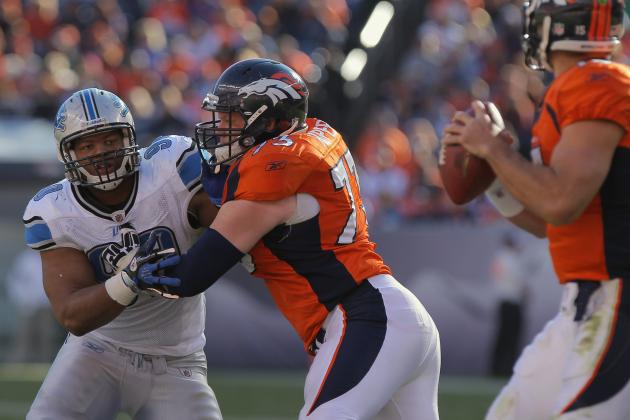 Doug Pensinger/Getty Images

Of course it takes losing someone to realize what you really had in them, and what you have in Chris Kuper is a borderline Pro Bowler who anchors the offensive line with his veteran presence.
Still, it isn't just veteran savvy that gets it done on the line because if so then Russ Hochstein (Kuper's replacement) would have been equally as effective.
The loss of Kuper might not have been the difference between winning and losing in the Divisional Round, but it was a great visual for those who were unaware of the talent that was operating on the interior of the Broncos offensive line all season long.