Jesus Montero: 10 Bold Predictions for His Rookie Season with Seattle Mariners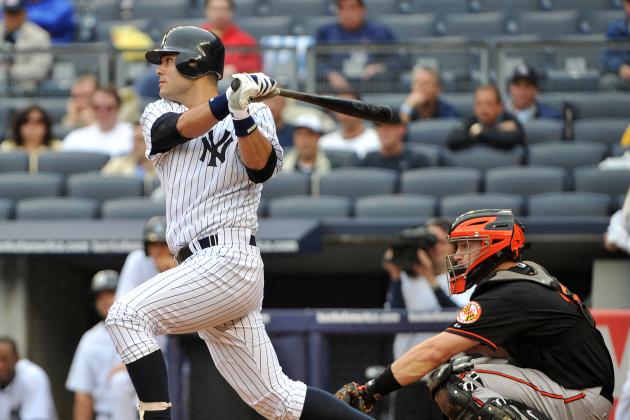 Christopher Pasatieri/Getty Images

Top New York Yankees prospect Jesus Montero was recently traded to the Seattle Mariners.
The trade will become official once Montero passes the required physical for Seattle.
Some thought that the trade was a good move by the Yankees that will benefit both ballclubs. Some were horrified by the news that the Yankees gave up their top prospect.
No matter what fans may think, no one can deny that Montero is on the verge of greatness.
The Yankees may have made a mistake by trading him, but Seattle certainly made a wise decision to acquire the young prospect.
In 2010, Baseball America named him the fifth-best prospect in all of baseball, according to SI.com.
Since the Yankees didn't seem to have the right place for him just yet, the move to Seattle may have been the best for his career.
Montero will have the chance to get more playing time to develop, refine his skills and grow. He would not have had that opportunity in New York for the 2012 season. His rookie season with the 2012 Mariners will surely be filled with scores of accomplishments that will land him on highlight reels every week.
Take a look at 10 predictions for 2012.
Begin Slideshow

»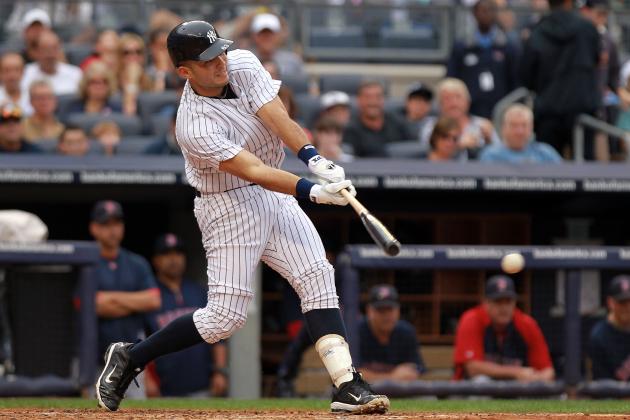 Nick Laham/Getty Images

On Sept. 5th, 2011, four days after his call-up to the Yankees, Montero hit his first and second MLB home runs.
He became the first 21-year-old player since Manny Ramirez in 1993 to hit two home runs in a game.
The Yankees beat the Baltimore Orioles in that game 11-10.
He was a triple short of hitting for the cycle against the Boston Red Sox on Sept. 24th. In his short time playing at the end of the season, Montero hit four home runs, 12 RBI and had a .328 batting average.
Once the 2012 season gets started and he shakes off early season nerves, Montero will be phenomenal at the plate.
We'll see if it is a season filled with home runs and clutch hitting to win games.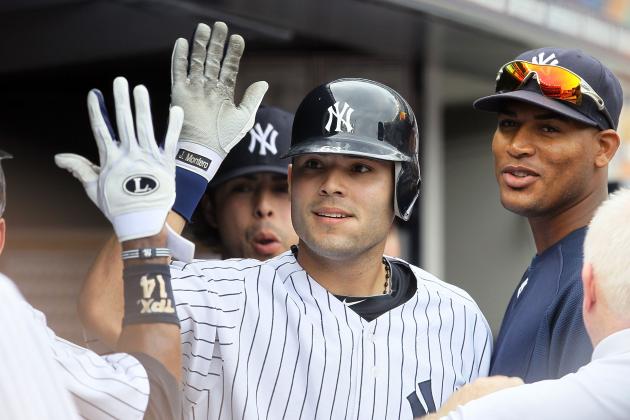 Jim McIsaac/Getty Images

When the season begins, Miguel Olivo will likely be the primary starting catcher.
Montero may start out as the DH and will need to prove himself.
With the occasional start as catcher, Montero will quickly prove his ability and will start more often later in the season with Olivo moving into a DH.
During the offseason and spring training, Montero's conditioning program will strengthen his arm. We'll see him gun down a large percentage of baserunners.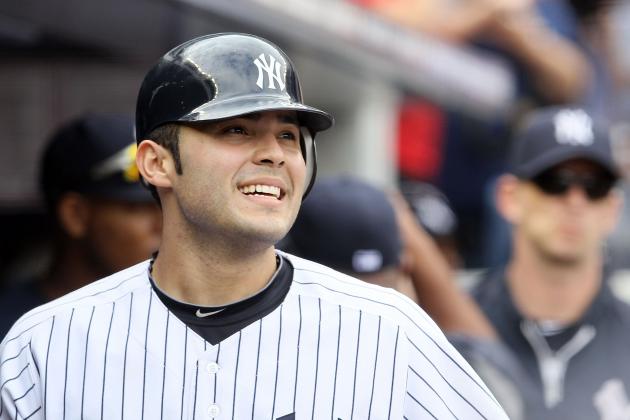 Jim McIsaac/Getty Images

As great as Montero is, we haven't seen his best yet.
Once he is unleashed in 2012, he will mesmerize fans and analysts. When he gets regular playing time in MLB, his comfort level will rise and will show in his numbers.
Throughout his time in the minor leagues, he has been a multi-time All-Star, and was selected to play in the Futures game in 2008 and 2009.
This year will be a breakout one for Montero and he has a chance at Rookie of the Year.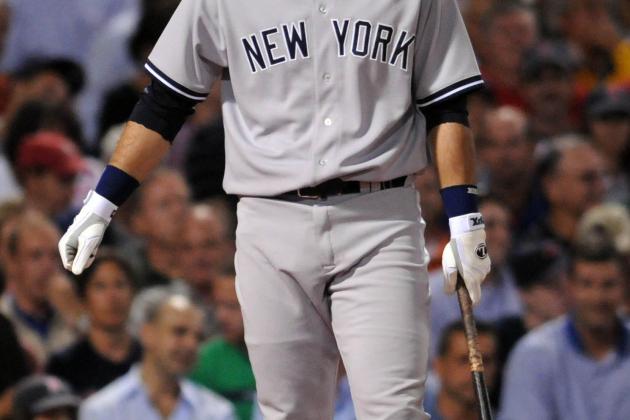 Darren McCollester/Getty Images

Montero has made multiple appearances in minor league All-Star games.
His extraordinary hitting and catching performance will earn him a spot on the 2012 MLB AL All-Star team. He won't start in the game, but will catch in later innings, showcasing his skills to an international audience.
As an experienced clutch hitter, he'll have a couple of RBI that will clinch home-field advantage for the AL.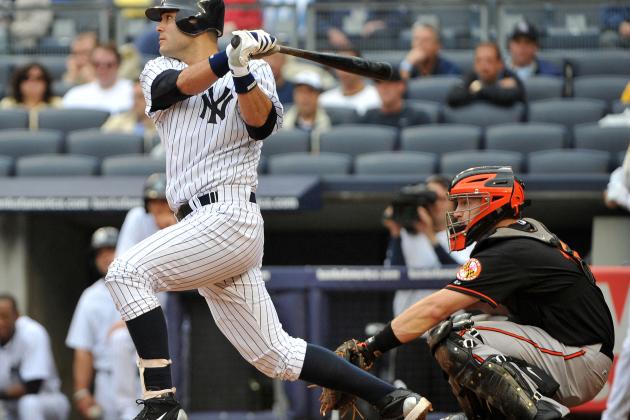 Christopher Pasatieri/Getty Images

This entire season will be filled with singles, doubles, triples, home runs and many RBI. Montero will win a Silver Slugger Award.
Later in the season, we may see pitchers intentionally walk Montero.
With men on base, teams may fear that he will hit in runs—therefore, intentional walks will increase.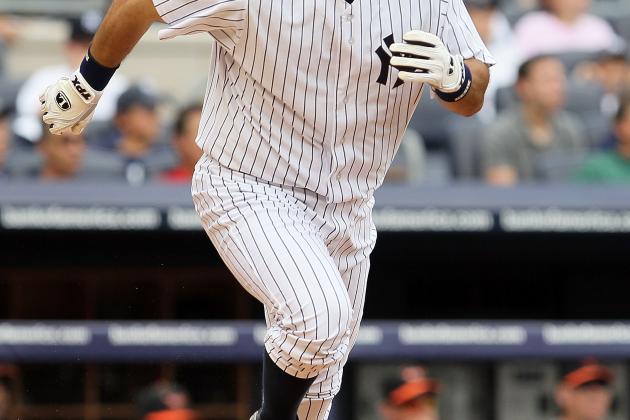 Jim McIsaac/Getty Images

Montero already demonstrated that he has the capability to play at the MLB level. He quickly made a name for himself with the Yankees when he was called up.
In his last two seasons in Triple-A, he hit 39 home runs and 53 doubles in 873 at-bats.
With the Yankees during his call-up and through the course of 61 at-bats, he had 20 hits, four doubles, four home runs, 12 RBI and scored nine runs.
Montero's hitting power will enable him to reach exceptional numbers with Seattle and exude a commanding presence.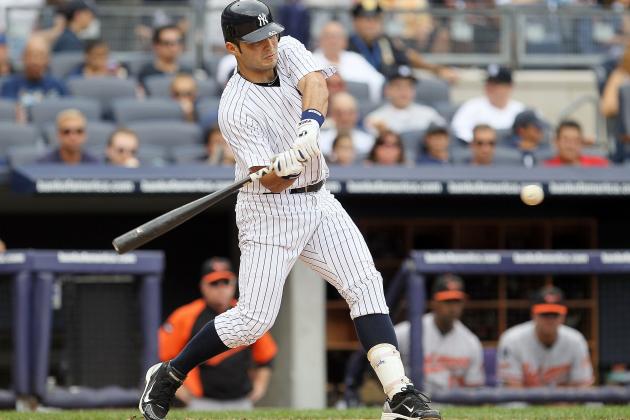 Jim McIsaac/Getty Images

Obviously, Montero was the top prospect in the Yankees' farm system.
His hitting skills are among the elite.
Seattle will give him plenty of opportunities to refine his skills. Opportunities to catch for the Yankees would have been minimal in 2012. When he's not catching, he will be the DH often, giving him experience and confidence at a major league plate.
The Mariners have invested in a project with Montero that will return high dividends.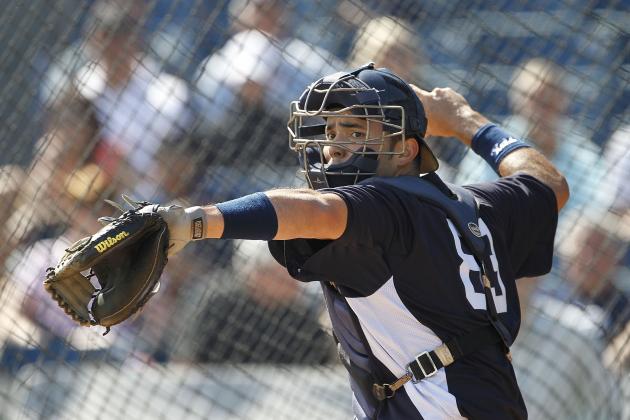 Leon Halip/Getty Images

As great as he is, he needs some defensive development to improve as a backstop. He needs more time behind the plate to further develop, which, again, he would not have received with the Yankees.
Montero will get a great deal of coaching in spring training and veteran catchers will assist him to further develop as a major league catcher.
That training, mentoring and coaching will translate into a well-rounded rookie catcher who will astonish us all.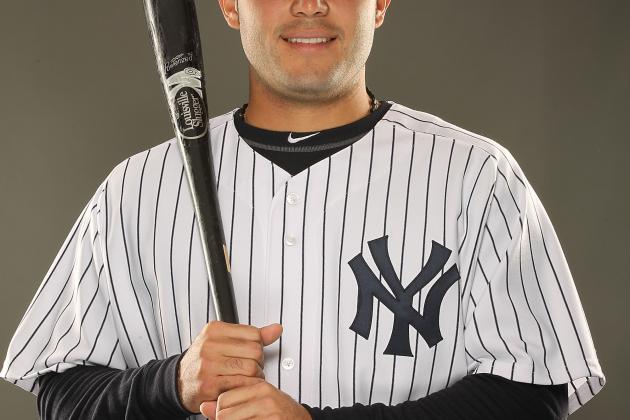 Al Bello/Getty Images

It's obvious 2012 will be a blockbuster season for Jesus Montero. This year will only be the beginning.
Assuming that he remains healthy, his strength will increase as the season progresses. He will be instrumental in getting Seattle into the postseason.
Building on his success in 2012, the 2013 season will be even more exciting and packed with Montero-filled highlight reels.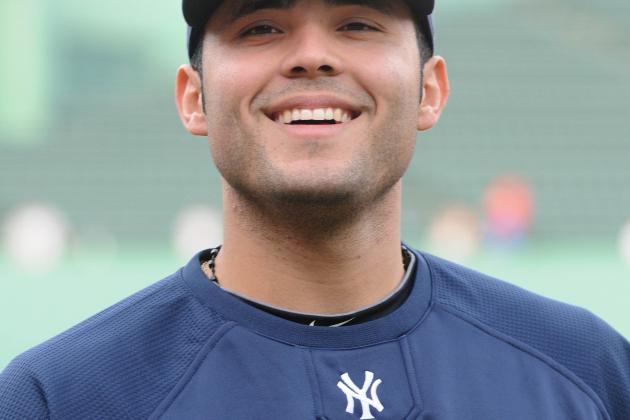 Darren McCollester/Getty Images

While the Yankees could have used added pitching to their rotation, Brian Cashman will regret the decision to trade Montero, even to acquire Michael Pineda.
By the middle of the 2012 season, rumors will begin to fly about Cashman feeling as though he made a huge mistake.
Pineda will do well, but he will prove that he was not worth giving up Montero. The damage will have been done for NY, and Seattle will reap the rewards.
Jesus Montero will have a breakout season and prove to the Yankees that they should have kept him.
Sorry, NY.