Jose Iglesias Should Fill Boston Red Sox's Hole at Short with Marco Scutaro Gone
January 22, 2012

The smart money in the trade of Marco Scutaro to the Colorado Rockies is that the Boston Red Sox will just make do with Mike Aviles or Nick Punto at shortstop. They will hesitate in bringing up Cuban Jose Iglesias because he does not have the bat skill to play at this level.
That's hog manure. Iglesias is major-league ready defensively. He will get to balls that Scutaro, Aviles and Punto cannot. In fact, he will get to balls that 95 percent of major league shortstops can only wave at. The man has soft hands, is accurate on the run and will not commit the 30 errors some Red Sox shortstops have posted in a season.
His presence up the middle, along with former MVP second baseman Dustin Pedroia, will anchor an infield ground defense that could be worth at least a run a game, maybe two.
If they get Roy Oswalt, who makes his living as a ground-ball pitcher, and you have a staff that can pitch to contact to induce more ground balls, then Iglesias should be brought up at short. The guy is the epitome of run prevention and defense.
The knock on Iglesias is he is all field and no bat. So what?
The Red Sox were able to live last year with a black hole called right field when J.D. Drew never got out of his funk and his substitutes did not hit much behind him.
The Red Sox were still one of the top offensive teams in the league behind Adrian Gonzalez, Pedroia, Jacoby Ellsbury, David Ortiz and Kevin Youkilis (before he broke down and got injured again). The point is that the Red Sox will thrive and flourish, even if Iglesias takes time learning how to hit in the major league.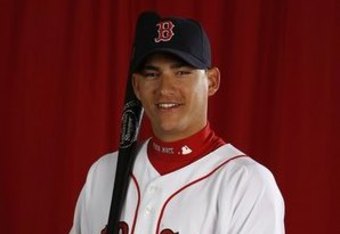 The man's defense is infinitely more valuable than his offense at this point. You can stick him in the nine-hole and teach him how to bunt or something. Red Sox hurlers are going to be overjoyed to see him back there, getting to balls that would sneak by Aviles or whoever else they put in the short stop position.
If Iglesias hits just above the Mendoza line (.200-plus) in the big leagues, the Red Sox would take that, especially if he saves you a run or two per game. Pitchers will be less scared throwing to contact for a ground ball that they're confident will be scooped up by the equivalent of a human vacuum cleaner.
In fact, I would rather use Punto or Aviles to spell Youkilis at third so that the guy (who is on the wrong side of 30) does not break down as much.
I believe the Red Sox will take a chance on Iglesias. Sending Scutaro to the Rockies only makes sense if it is now Iglesias time. The hitting can come later for this kid. The defense is already All-Star quality.