World Football: 20 Dirty Tacklers in the English Premier League Past and Present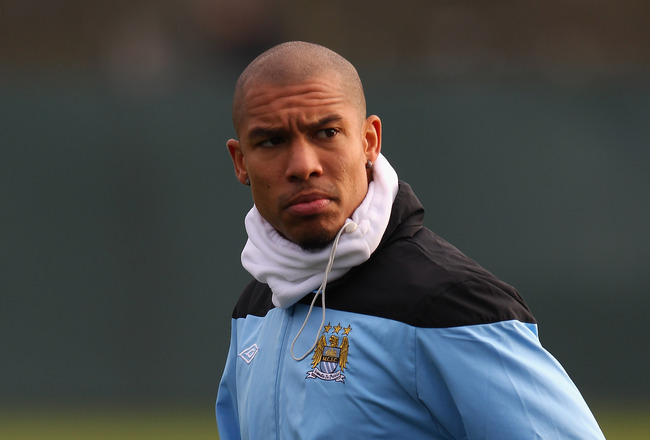 Alex Livesey/Getty Images
If you come in two-footed, studs up and/or approach the tackle with excessive force I would say that's a dirty tackle.
There's nothing wrong with going in strong, hard and fair but sometimes it gets to a point where you wonder what was going on in the player's head.
Okay, here's what I am talking about. In the majority of tackles in this video, Rio Ferdinand stays on his feet and if he does go down, his studs aren't showing before he's even made contact with the ball, man or both. The first tackle on Joe Cole is pretty bad, though.
With that in mind, here are some of the dirtiest tacklers in the English Premier League past and present.
Karl Henry
Karl Henry doesn't have a montage—yet—but here's just a bit of what he can do. Oh, here's another one.
Joey Barton
Joey Barton has definitely carved out a niche for himself in the Premier League reputation-wise. There's that video and there is also this one.
Paul Scholes
When you say that you're tackling for revenge it doesn't help your defense against being called a dirty tackler.
The fact that you say that, and that most of your tackles were bad, whether because they were late or otherwise, puts you into the dirty tackler category.
Lee Bowyer
Here is just one piece of evidence of dirty tackling from a player who has picked up over 100 yellow cards in his career.
Stephen Hunt
There really is no excuse for this from Stephen Hunt. It's definitely a bad and dirty challenge.
Michael Brown
If that tackle isn't bad enough, Michael Brown also tried to injure Ryan Giggs in this incident.
Ben Thatcher
It's a struggle to say this was a "tackle." Can't really say much else here.
Jamie Carragher
Yeah, this tackle is definitely dirty. There's also a couple times in this video where Jamie Carragher comes in with his studs showing a bit too much.
Johnny Evans
Premeditated or not. There is no need to go jumping in on a player as Johnny Evans did here. Both players were going for the ball but Evans was always likely to do more damage.
Ryan Shawcross
Ryan Shawcross is well-known for this tackle but, to be fair, his reaction after, not shown on this video, seems extremely genuine.
Still, there have been other incidents such as Francis Jeffer's broken ankle and an unnecessarily late challenge on Emmanuel Adebayor. That incident comes later on in the video.
Kevin Nolan
The video goes by pretty fast but you can see the intent. Victor Anichebe was worried and he had every right to be.
Kevin Nolan carried that type of play to West Ham as well.
Phil Bardsley
Is that really necessary? If you think lunging after a player like that to win the ball is fine then good for you.
Danny Guthrie
This might have been more of a one-off thing for Danny Guthrie but still, it was definitely premeditated and malicious. Craig Fagan broke his leg due to this incident.
Lee Cattermole
Okay, admittedly, Lee Cattermole probably did get a little piece of the ball and it doesn't seem like he caught Luka Modric too much. What I'm focusing on, though, is how he went into the tackle. I think that about says it.
Alan Hutton
There's no need for explanation for this selection. The replays make it pretty clear. Let's add this one, too.
Keep Reading