Super Bowl Sunday: Preparing to Throw the Best (Worst) Party on the Block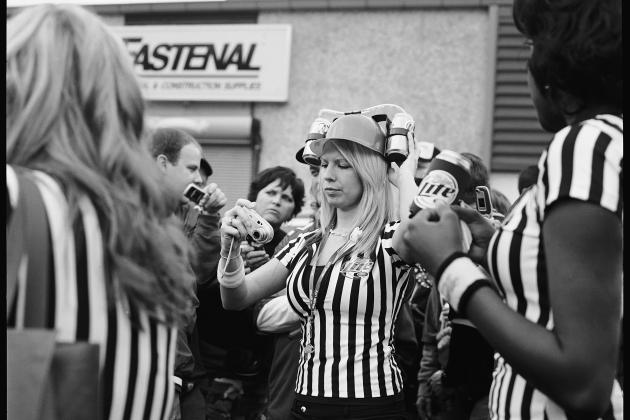 Chris McGrath/Getty Images

As February approaches, the most important day of the year for football fans is neigh: Super Bowl Sunday.
It doesn't matter whether your team is in or out; as a football fan it is your sworn duty to park your butt on a couch and watch the game and all of its associated fanfare.
If you haven't already made plans for that special Sunday, why not consider hosting a Super Bowl bash of your own? Super Bowl Sunday is second only to New Year's Eve when it comes to the number of parties hosted across the United States, so take the opportunity this year to get in on the fun.
Many people are put off by the idea of playing host to their friends. Parties can be expensive, and tend to require a ton of extra work. Besides, hosting a party could possibly interfere with watching the game.
Stop being so negative, people!
Instead, consider how much fun you could have putting together the best sports-related party you and your friends have ever had. The best parties are often the ones where the host has broken away from the ordinary and gone with their own idea of a good time.
Keep on clicking for tips and tricks that will help you host a Super Bowl party that won't soon be forgotten.
Begin Slideshow

»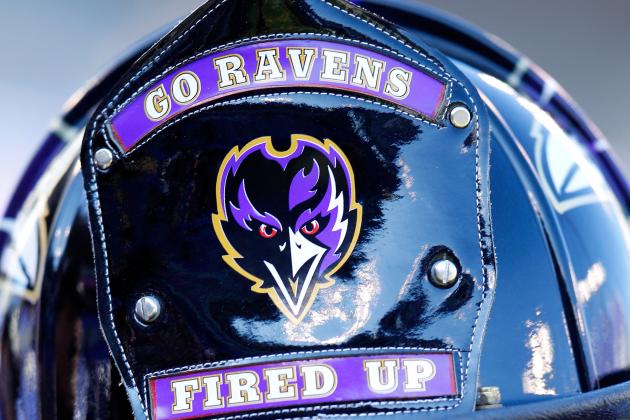 Rob Carr/Getty Images

Forget decorating your house. That takes a lot of time and effort, and the after-party cleanup is a pain.
Instead, let people decorate themselves.
Encourage your guests to wear their favorite team's paraphernalia. Heck, who cares if it's even a football team?
Most of us have plenty of our own team-branded stuff lying around to contribute to the cause if somebody shows up underdressed. If you really want to go all out, put out some face paint and q-tips to give people that extra potential for creativity.
Everybody will be so engrossed in staring at each others' strange getups that they'll never even notice your lack of decorations.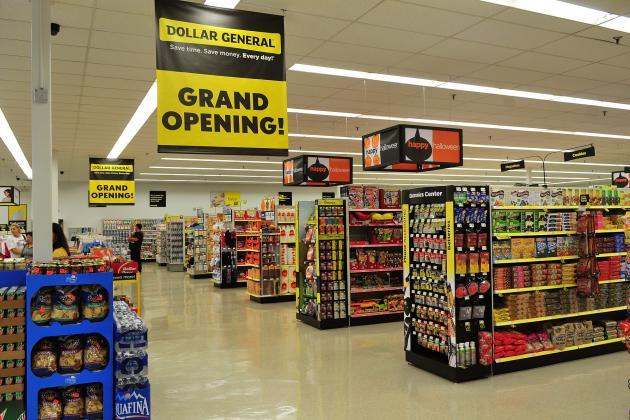 Brian Killian/Getty Images

Need football-themed paper plates and don't want to pay a fortune? No problem! Your local dollar store probably has you covered.
Dollar stores nearly always have a veritable rainbow of plastic utensils and paper plates on hand. Around major events like the Super Bowl, many discount stores also have football-themed serving supplies that you can pick up.
While you're at the dollar store, why not check out their other party supplies? Grab some funky hats or glow jewelry to add to the pile your guests will use to decorate themselves.
If you're feeling really ambitious you might want to snag some bags of confetti for the end of the game. You wouldn't want to feel left out, would you?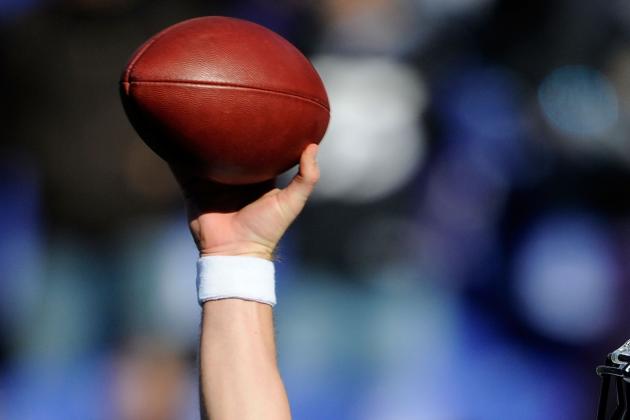 Patrick McDermott/Getty Images

When people watch football, it is only natural that they find themselves with some excess energy. If you have space in your yard, toss a football or a soccer ball out there. Trust me, people will use them.
Do you have games you've used for tailgating? Set those up, too!
If you or your group of friends is emotionally invested in one of the teams on the field, you might want to leave some soft, small objects—think cat toys—strategically piled around the room.
Don't like what you're seeing? Throwing soft things at the TV (or your friends) is a great way to harness that negative energy.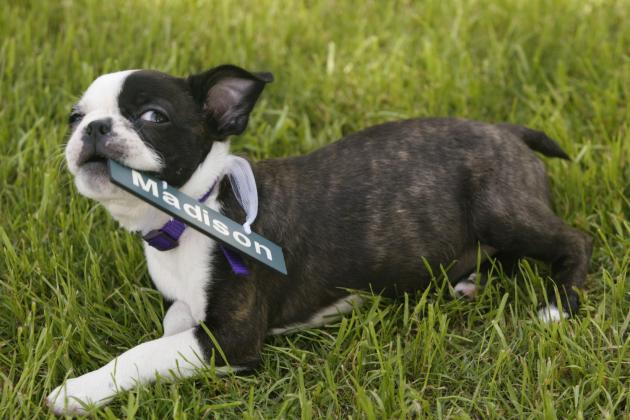 Andy Lyons/Getty Images

You will inevitably have that one friend who is so disinterested in the big game that they want to turn on alternative programming.
This becomes particularly problematic during the half time show when Animal Planet always airs their annual Puppy Bowl.
Granted, puppies are way cuter than Madonna (and probably sing better, too), but stand your ground and keep the main television tuned to the half time show. That way, you'll be sure to witness whatever scandal or drama everyone will be talking about on Monday.
For those who insist on the puppies, kindly point them to the nearest computer. Even if they can't find a live stream of this year's Puppy Bowl, there are plenty of YouTube clips of previous years that should make them happy.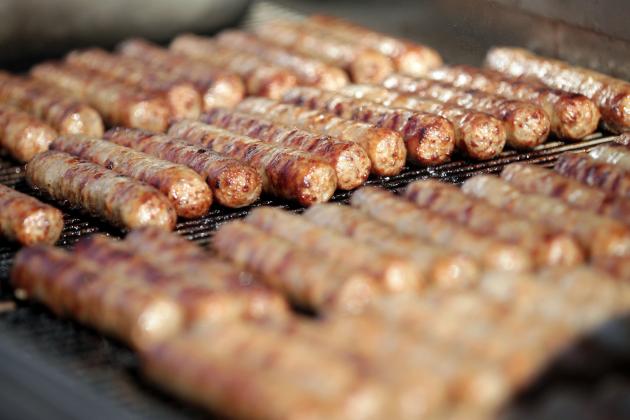 Jamie Squire/Getty Images

At this time next year, nobody will be talking about how good the food at last year's Super Bowl party was.
They will, however, remember if there wasn't enough of it.
Skip the fancy appetizers and the full main courses if you don't have the time or cash to make enough for everyone to have their fill. There's no need for T-bone steaks or racks of ribs.
Instead, keep it simple and focus on the basics:
Buy twice as much guacamole as you think you'll need (hey, it's almost healthy)
There is no such thing as too many pretzels or potato chips
Dips are the key that brings all dry goods together
Meatballs are cheap, filling, and can be dunked in a variety of sauces for flavor combinations that will make everybody happy
Everybody loves cheese, so have plenty of it on hand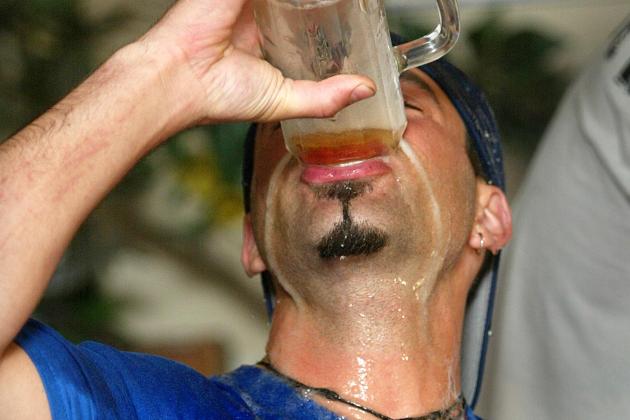 Mario Tama/Getty Images

Keep your friends close and your beers closer.
Seriously.
Whether you're providing the adult beverages or you're having a BYOB party, make sure that you've set up a mini fridge or some other accommodation near the TV. It can be as simple as a cooler, or an empty garbage can with ice in it. Just make sure that your friends don't have to go far to get their next cold one.
If you have too much separation between the beer and the TV, you risk becoming known as the host who forced their friends to choose between missing part of the game and missing some of the Super Bowl commercials just to get a drink.
Don't be that host.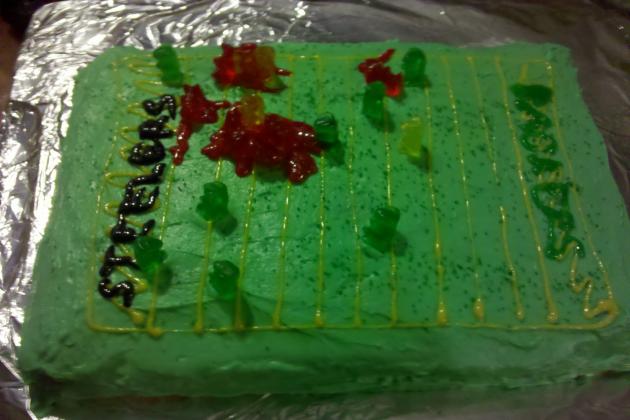 Sure, you can go to the store and grab a few cartons of cookies or a bakery cake. People will appreciate your thoughtfulness as they watch the fourth quarter through a sugary haze of bliss.
If you're feeling particularly intrepid, though, consider making some sort of homemade dessert. It doesn't have to look good. In fact, it might be better if it looks terrible.
Have you ever heard of cake wrecks? They're fun to make and way easier than actually putting effort into creating something that looks good.
Besides, keep in mind that your terribad dessert may be the last football-related memory that your friends will have to carry them through the entire offseason. It is up to you to make that memory as epic as possible to help ease the pain.
Actually, if executed properly, your entire Super Bowl party would definitely fulfill that need.