2012 NHL All-Star Game Mock Draft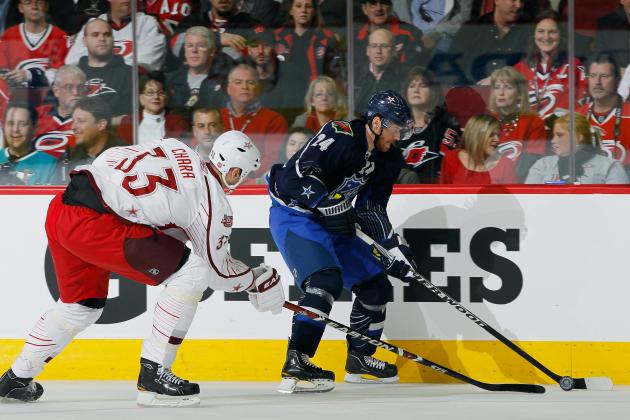 Kevin C. Cox/Getty Images

The 2012 NHL All-Star Game captains and assistants have been named. The fantasy draft will take place on January 26th, televised at 8 p.m. on NBC Sports Network, TSN and RDS.
So far, Team Alfredsson consists of Ottawa Senators' captain Daniel Alfredsson and New York Rangers goalie Henrik Lundqvist.
Team Chara consists of Boston Bruins' captain Zdeno Chara and Toronto Maple Leafs forward Joffrey Lupul.
It is unknown which captain will select first, but for the sake of this mock draft, Team Alfredsson will be going first.
Begin Slideshow

»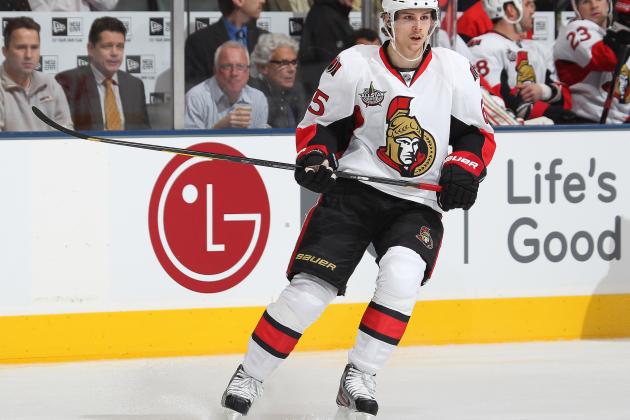 Claus Andersen/Getty Images

Alfredsson made it clear that he will take teammate Erik Karlsson with his first pick. The 21-year-old defenseman is in the running for the Norris Trophy as the NHL's best defenseman.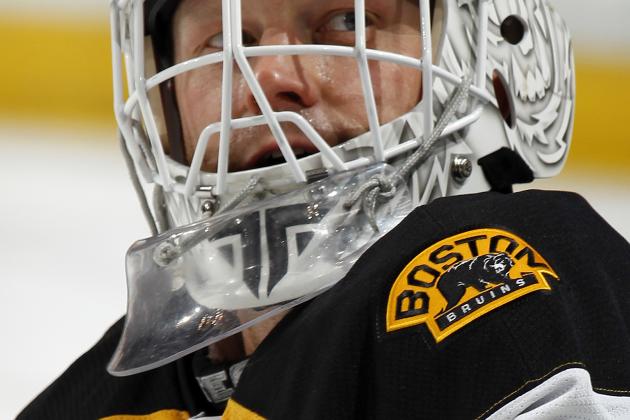 Joel Auerbach/Getty Images

The six goalies will only be used for one period each, but how can Chara not take the biggest difference maker to his Stanley Cup victory?
Boston goalie Tim Thomas is having another excellent season.
Justin K. Aller/Getty Images

Despite missing several games this season, Evgeni Malkin leads the NHL in points. He's an easy pick for a game where teamwork is choppy and skills flourish.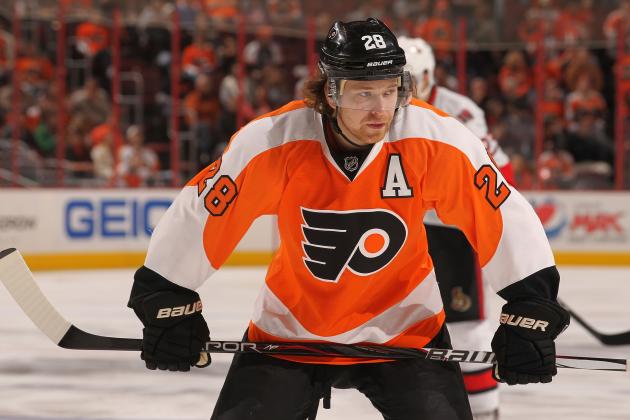 Nick Laham/Getty Images

Like Malkin, Giroux finds himself near the top of the NHL points leaders despite missing games this season.
Chara saw Giroux put up three points against his Bruins in Sunday afternoon's game. He is unlikely to want to defend the Flyers' best player again.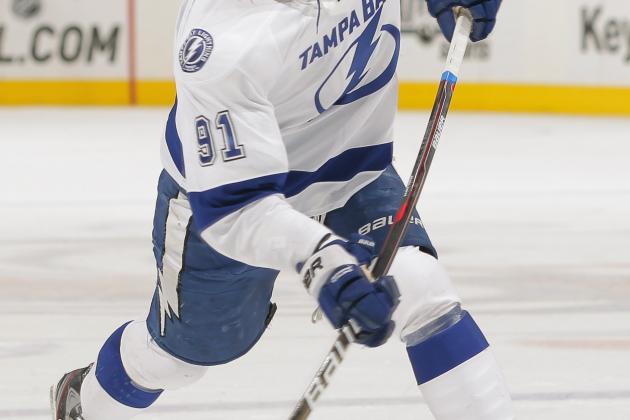 Doug Pensinger/Getty Images

Stamkos was the second pick of last year's All-Star draft (Eric Staal picked teammate Cam Ward first), and it is unlikely he will last very long this year.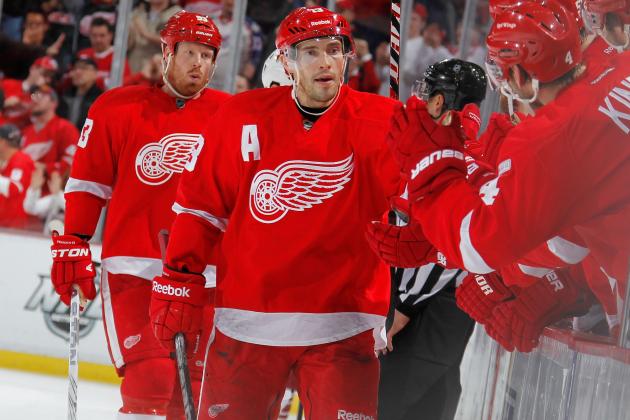 Gregory Shamus/Getty Images

Over the past few years, Pavel Datsyuk has consistently been the best all-around player in the NHL.
While players like Sidney Crosby and the Sedin brothers can put up loads of points, Datsyuk does so whilst also excelling defensively.
If he ends up on a line with Giroux, good luck to whoever has to defend that pair of danglers.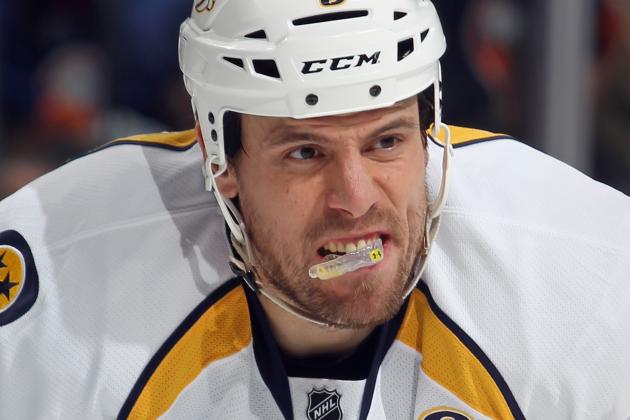 Bruce Bennett/Getty Images

... But if there's a defender in the NHL who can defend Datsyuk and Giroux, it's Shea Weber. Alfredsson would be wise to get him.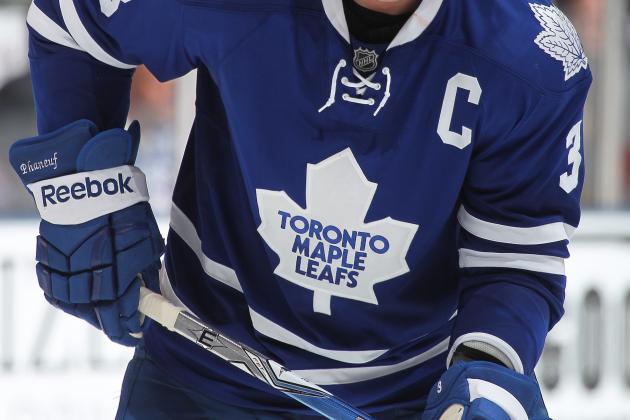 Claus Andersen/Getty Images

Thus far, Chara only has himself on defense. Look for him to add his assistant captain's teammate Dion Phaneuf.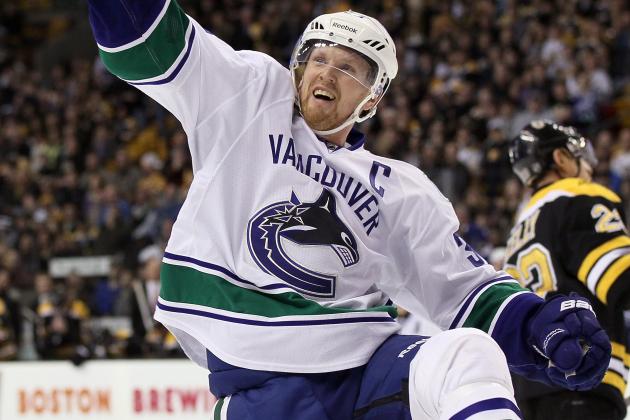 Elsa/Getty Images

It is unlikely Chara will be picking any Canucks, but Alfredsson probably will not want to wait too long to acquire the highly-skilled forward.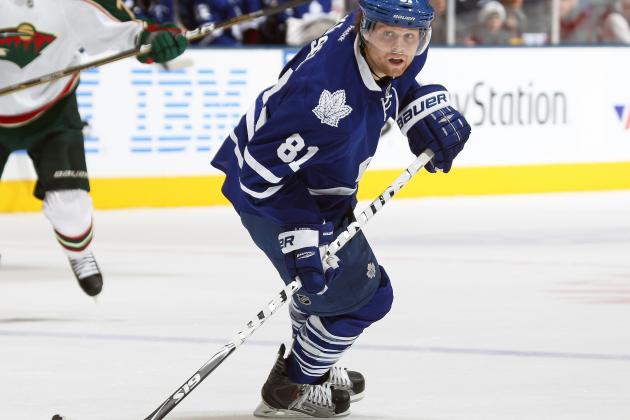 Claus Andersen/Getty Images

As much as Chara might not want to pick former teammate Phil Kessel, it is only right to add him to the team with Lupul and Phaneuf.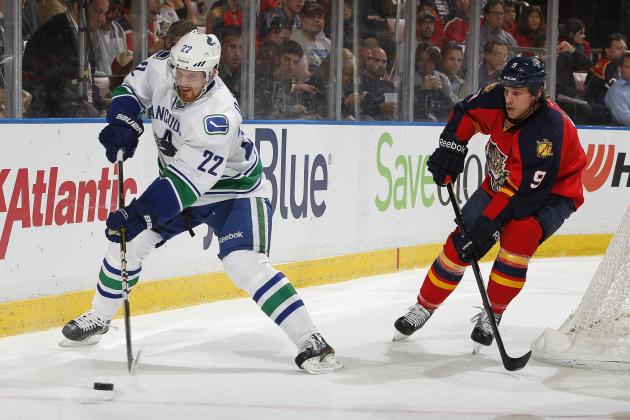 Joel Auerbach/Getty Images

Alfredsson should try getting both Sedin twins if possible.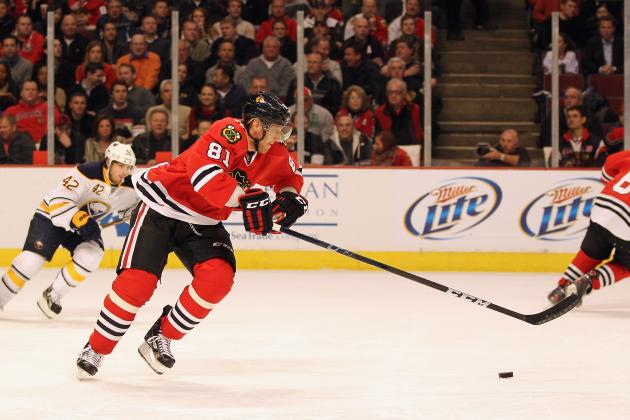 Jonathan Daniel/Getty Images

Chara's old Ottawa teammate Marian Hossa is back amongst the NHL's elite scorers for the first time since his 100 point season in 2006-07.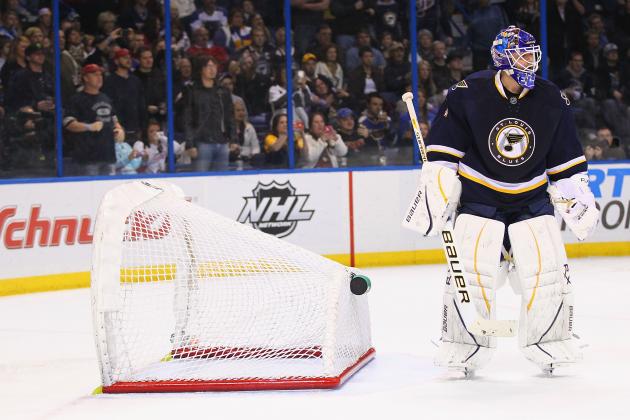 Dilip Vishwanat/Getty Images

With most of the elite skaters gone, the captains could look to add their second goalies. Brian Elliot is having a very hot season in St. Louis.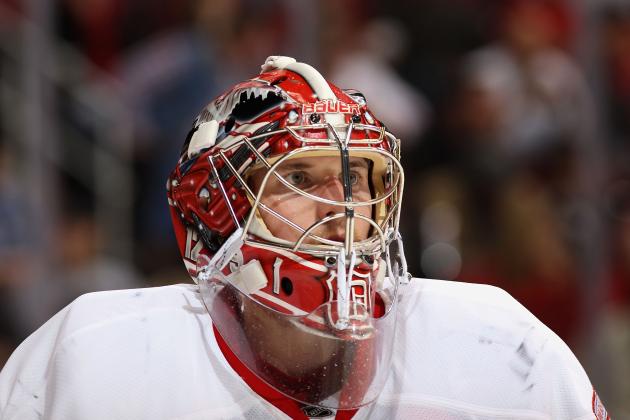 Christian Petersen/Getty Images

... And so is Detroit's Jimmy Howard.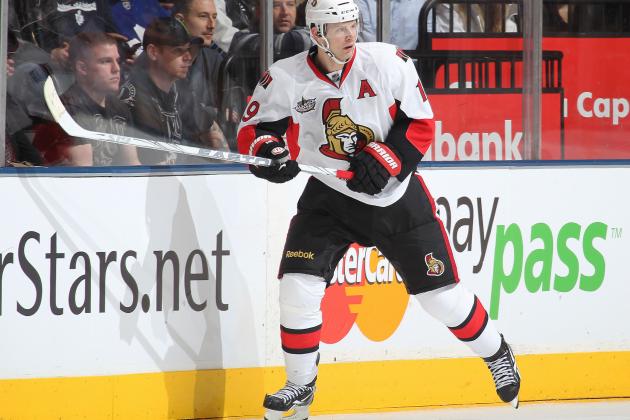 Claus Andersen/Getty Images

Alfredsson's teammate Spezza is having another great year. For the first time in two seasons, he may play more than 65 games.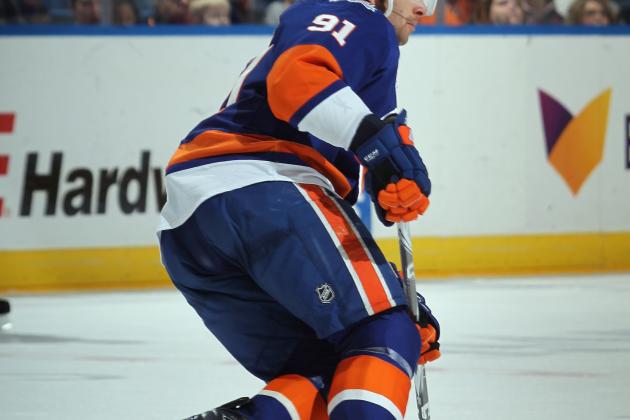 Bruce Bennett/Getty Images

John Tavares is beginning to show why he was selected first overall in the 2009 NHL entry draft.
At age 21, he is a point-per-game player.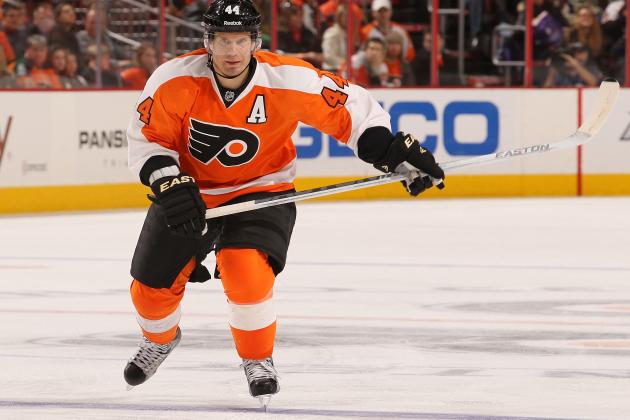 Nick Laham/Getty Images

Kimmo Timonen is often a very overlooked defenseman. Those who have had to play against him may recognize this.
Of defensemen with at least 30 points, only Shea Weber has a better plus/minus rating than Timonen.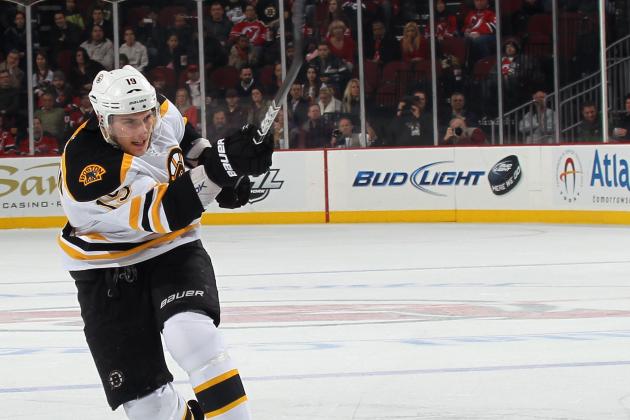 Bruce Bennett/Getty Images

Of course the Bruins' captain would want his leading scorer.
Just 20 years old and in his second season, Seguin leads the Bruins in points.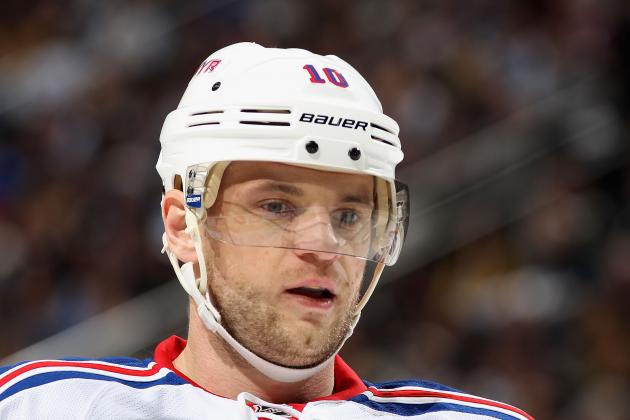 Christian Petersen/Getty Images

Expect assistant captain Lundqvist to make a push to pick his teammate Marian Gaborik.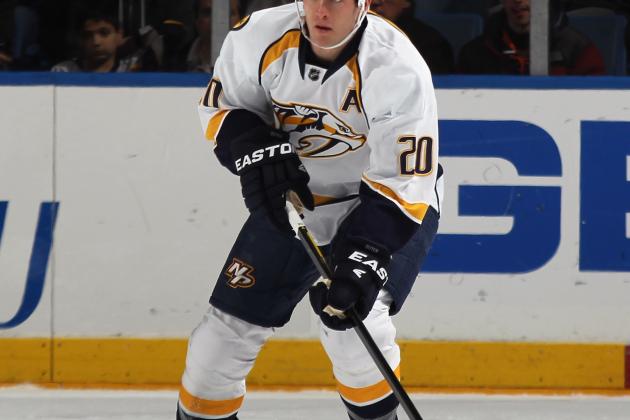 Bruce Bennett/Getty Images

Chara's team needs additional defensemen at this point, and Ryan Suter is probably the best one left.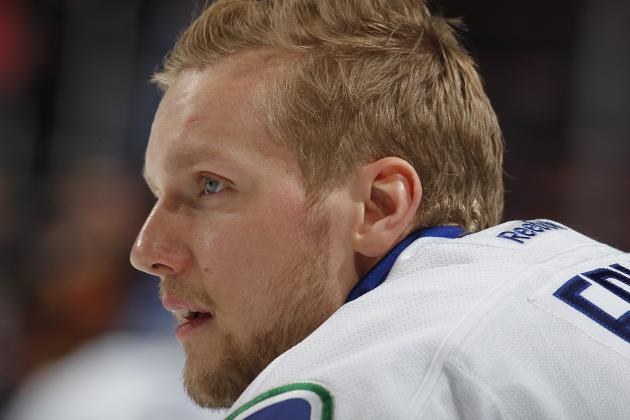 Joel Auerbach/Getty Images

If Alfredsson added point-producing defenseman Alexander Edler to the drafted roster, his team would have all the Canucks' All-Stars.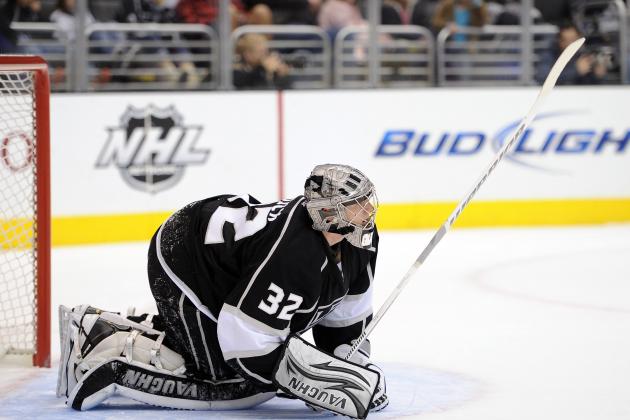 Harry How/Getty Images

Jonathan Quick is no stranger to facing a heavy workload, and will probably do okay against the heavy offensive output the game will create.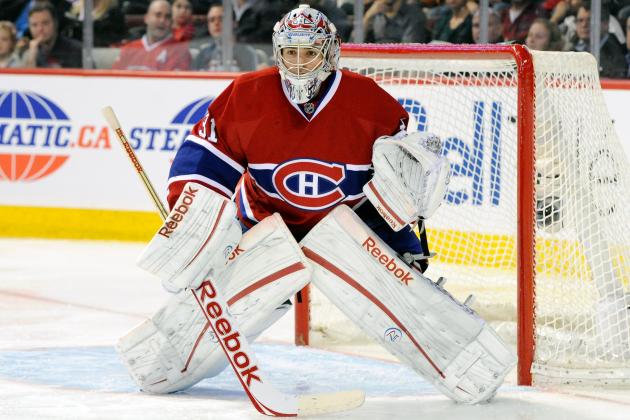 Richard Wolowicz/Getty Images

With Price being the last goalie available, Alfredsson is basically stuck with him.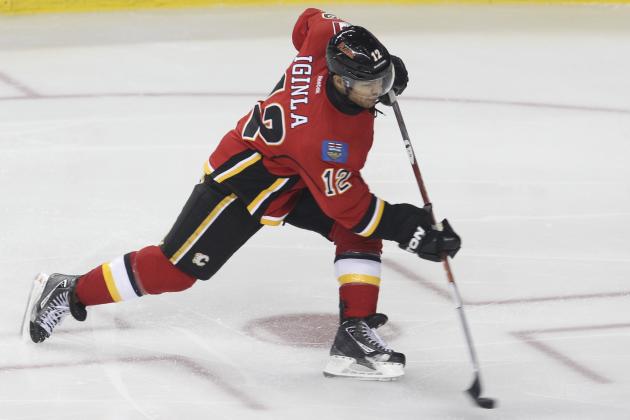 Mike Ridewood/Getty Images

Out of respect, expect the veteran Jarome Iginla to be taken sooner rather than later.
Iginla recently joined the 500-goal club.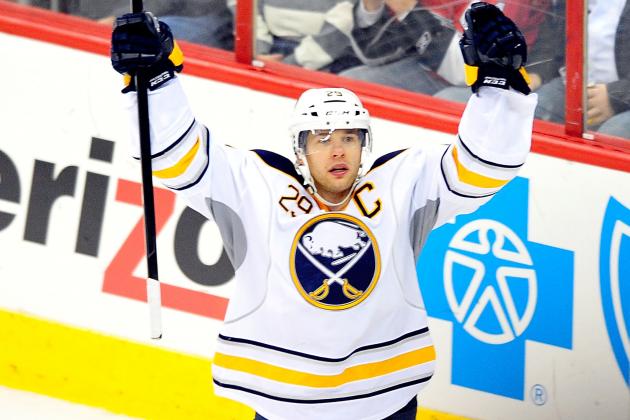 Grant Halverson/Getty Images

Aside from Jason Pominville (and teammate Thomas Vanek), the Buffalo Sabres don't have much going for them this season.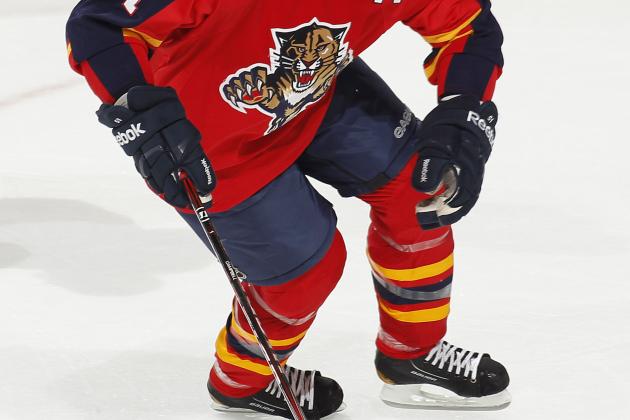 Joel Auerbach/Getty Images

Team Chara could use a point machine on defense like Campbell to help out offensively.
Campbell finds himself on the All-Star team again this year after a disappointing stint in Chicago.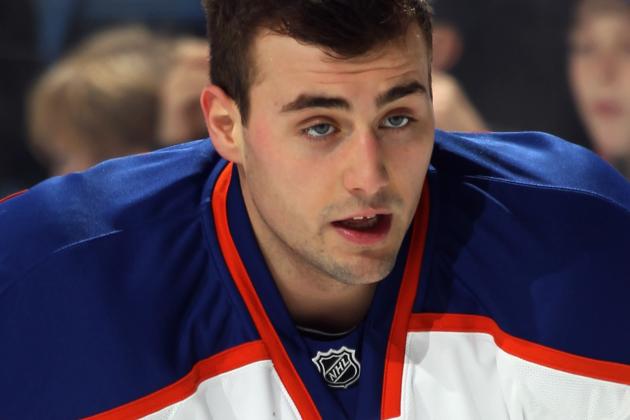 Bruce Bennett/Getty Images

Jordan Eberle was a late replacement for Mikko Koivu.
With rookie Ryan Nugent-Hopkins dropping out of the rookie festivities, Eberle will be the only Edmonton player participating in the All-Star weekend.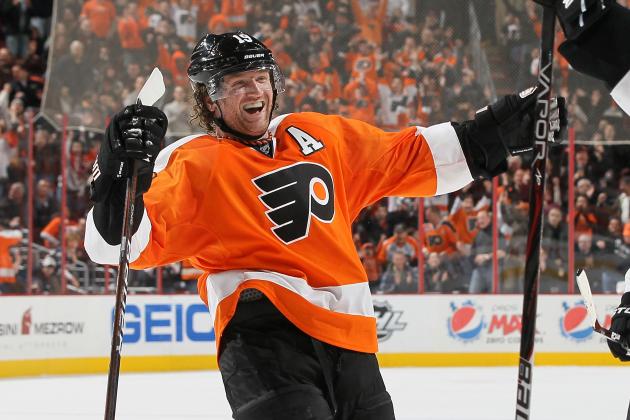 Jim McIsaac/Getty Images

It might be tough for Chara to pick a rival player like Scott Hartnell, but it would be beneficial to have Hartnell playing with his linemate Giroux in the game.
Hartnell replaced the injured Jonathan Toews.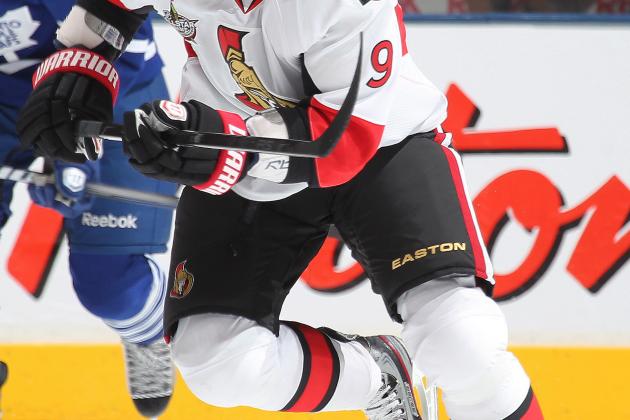 Claus Andersen/Getty Images

A lot of people were perplexed by the amount of Senators voted into the All-Star game.
However, the people who care most about the game are the ones voting. The fans in Ottawa made the effort to vote, so they should be rewarded with who they want to see.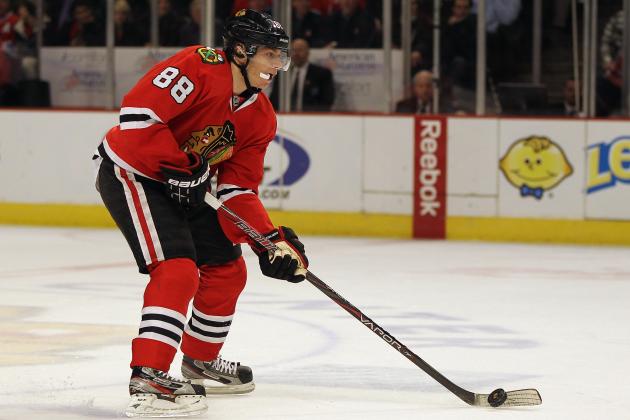 Jonathan Daniel/Getty Images

If Hossa and Toews go to Chara, it only makes sense for the big man to pick the little man.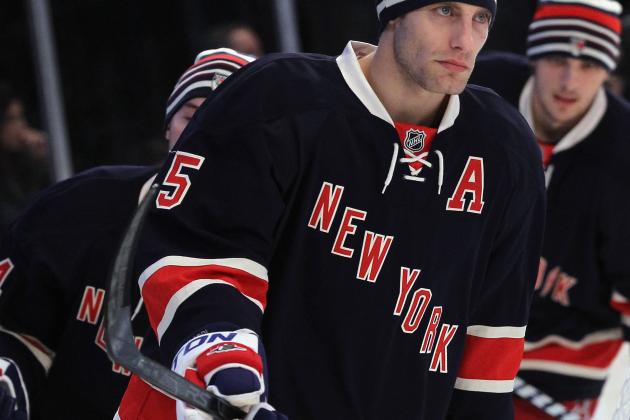 Bruce Bennett/Getty Images

With the players running low, expect assistant captain Lundqvist to make a push for his teammate.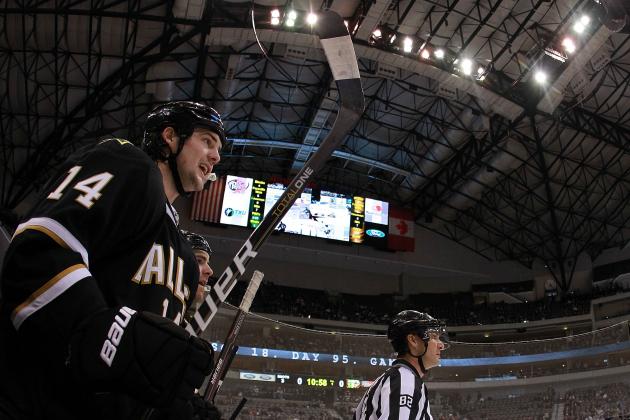 Ronald Martinez/Getty Images

This will be the first of many All-Star games for the young Jamie Benn.
Benn's points total has dramatically increased in both his second and third seasons.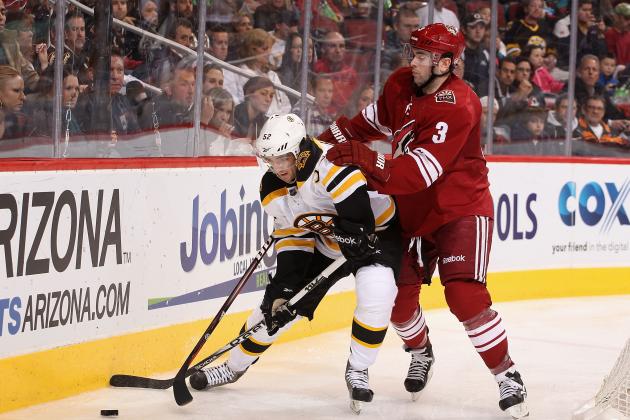 Christian Petersen/Getty Images

Over the past three seasons, the 25-year-old Keith Yandle established himself as a quality point-producing defenseman, averaging more than 50 points per 82 games.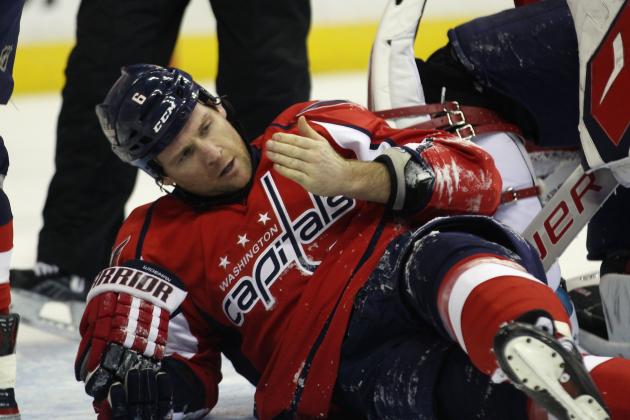 Bruce Bennett/Getty Images

Might the conversation go something like this?
Chara: Oh, hey buddy. You're on pace for 55 points this season?
Wideman: Yeah, something like that.
Chara: Cool, welcome to the team. How come you only averaged 39 when you were in Boston?
Bruce Bennett/Getty Images

The 22-year-old Logan Couture is doing well again in his second full season.
A good player by most standards, he's not that special when surrounded by a group of the best hockey players in the world.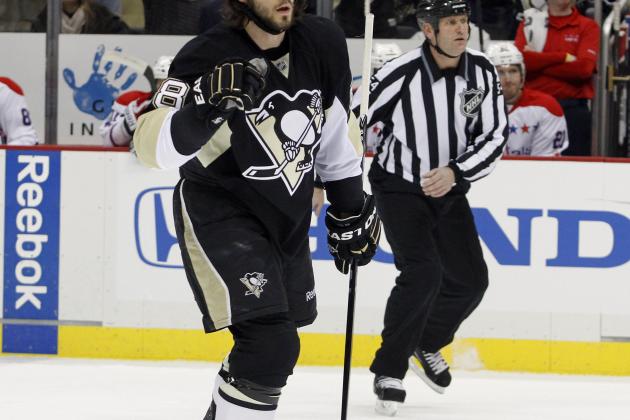 Justin K. Aller/Getty Images

Kris Letang is a recent addition to the All-Star roster, replacing injured defenseman Dustin Byfuglien.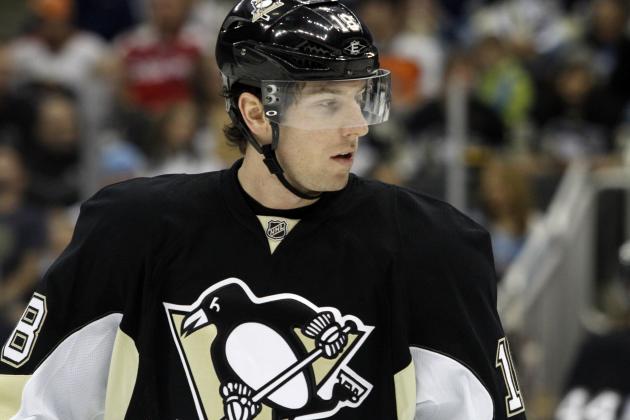 Justin K. Aller/Getty Images

James Neal was named as the replacement for Alex Ovechkin, who declined participation due to his three game suspension.
Neal was a quality player prior to this season, but the 24-year-old is having a major breakout with point-per-game numbers.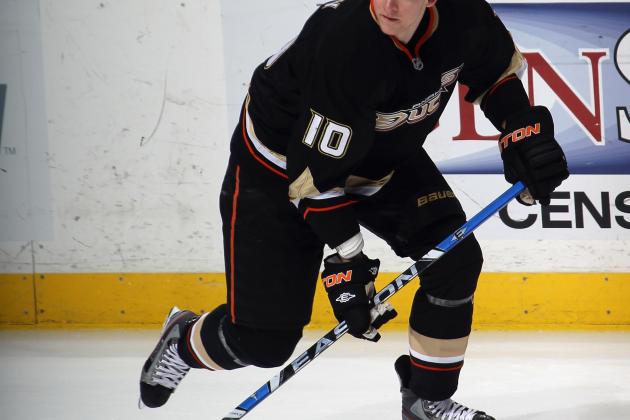 Bruce Bennett/Getty Images

It's not that Corey Perry is the worst player on the All-Star team; he won the Hart Memorial Trophy last season as the NHL's MVP.
Even in that season, when he was one of the top players in the league, he dropped all the way to 27th in the all-star draft.
Nobody seems to like playing against Perry, so expect him to go pretty late in the draft.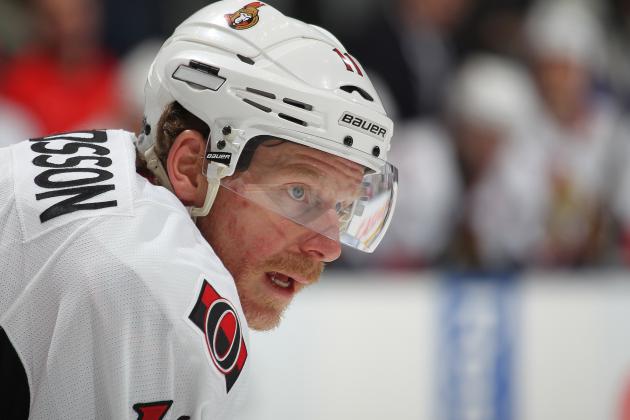 Claus Andersen/Getty Images

If the draft went as predicted in this slideshow, here is the Team Alfredsson roster.
FORWARDS
Daniel Alfredsson
Evgeni Malkin
Steven Stamkos
Henrik Sedin
Daniel Sedin
Jason Spezza
Marian Gaborik
Jason Pominville
Jordan Eberle
Milan Michalek
Logan Couture
James Neal
DEFENSE
Erik Karlsson
Shea Weber
Kimmo Timonen
Alexander Edler
Dan Girardi
Keith Yandle
GOALIES
Henrik Lundqvist
Brian Elliot
Carey Price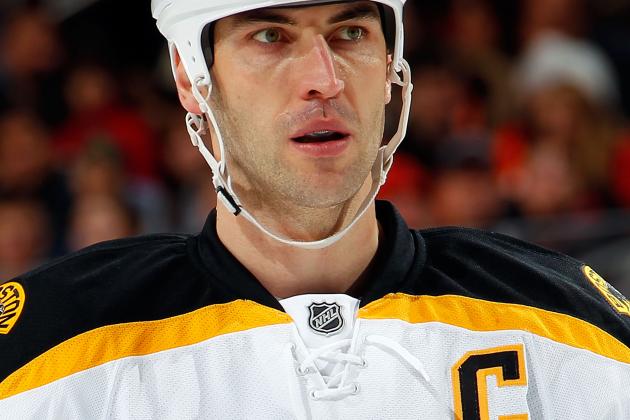 Paul Bereswill/Getty Images

And here is the Team Chara roster as a result of this mock draft.
FORWARDS
Joffrey Lupul
Claude Giroux
Pavel Datsyuk
Phil Kessel
Marian Hossa
John Tavares
Tyler Seguin
Jarome Iginla
Scott Hartnell
Patrick Kane
Jamie Benn
Corey Perry
DEFENSE
Zdeno Chara
Dion Phaneuf
Ryan Suter
Brian Campbell
Dennis Wideman
Kris Letang
GOALIES
Tim Thomas
Jimmy Howard
Jonathan Quick
If these are the rosters, who wins?
-
B/R Featured Columnist Jason Sapunka is available on Twitter.