Aston Villa Report Card: Rating Alex McLeish's Time in Charge so Far
January 22, 2012

Clive Mason/Getty Images
After entering Aston Villa in a storm of controversy in June, the dust is finally starting to settle on Alex McLeish's reign as Aston Villa manager.
After seven months in the post, we take a look at how well "Big Eck" has performed as manager of the Villains.
To rate McLeish's performance, three factors will be taken into account; transfer dealings, tactics and match performance.
Transfer Dealings
Randy Lerner has tightened the purse strings slightly at Villa Park. McLeish has still been able to do some business. Here are the meaningful ins and outs at Villa since McLeish took over.
IN
Shay Given, £3.5 million
Charles N'Zogbia, £9.5 million
Alan Hutton, £4 million
Robbie Keane, loan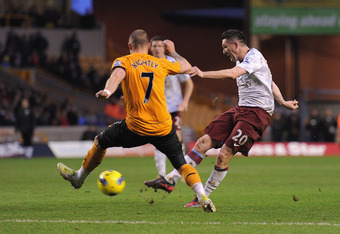 Michael Regan/Getty Images
OUT
Brad Friedel, free
Ashley Young, £17 million
Stewart Downing, £20 million
Nigel Reo-Coker, free
Fabian Delph, loan
McLeish had no real control of the outgoing players so we can only judge him on the players he brought in to replace them.
Given the austerity measures being put into place by the chairman, McLeish has done very well in the transfer market. Replacing Friedel with Shay Given for a fairly modest price was a good bit of business.
Robbie Keane has already been a fine capture for McLeish. With only one fit first team striker going into January but others to return, Keane was the perfect fit.
The Irishman has already made an impact on the team, scoring two goals in his first start against Wolves yesterday.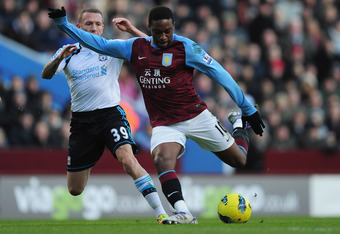 Jamie McDonald/Getty Images
Charles N'Zogbia has been more hit and miss. The Frenchman came in with the daunting task of replacing the creativity of Stewart Downing and Ashley Young.
In 20 appearances, N'Zogbia is yet to score a goal and only has one assist. Compare this with Young's five goals and seven assists and Downing's eight goals and seven assists and you can see how much N'Zogbia needs to improve.
Sending Fabian Delph back to former club Leeds is also a good move. Delph's progress has stuttered slightly due to injury. A successful loan move could be the shot in the arm that Delph's career needs.
McLeish has been disappointingly quiet in January, but inflated fees could justifiably put him off some transfers. There is still money to be spent from the Young and Downing transfers, and if Lerner gives him the money, it should be spent on Gylfi Sigurdsson.
Grade: B+
Tactics
McLeish has been criticised by the Villa faithful for his defensive tactics. A goal difference of minus-three is by no means the worst in the league, but Villa need to start scoring more goals to turn draws into wins.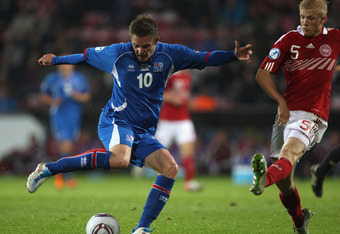 Michael Steele/Getty Images
McLeish goes into games with negative tactics. The ball just isn't making it to the strikers enough. Darren Bent can be seen cutting a lonely figure up front all too often.
Villa are screaming out for more creativity in the middle of the park, but McLeish doesn't seem like the man to bring that side out of his team. 
Certain substitutions have been criticised. When McLeish replaced Marc Albrighton with Steven Ireland in the 0-2 loss to Swansea, he was greeted with chants of "you don't know what you're doing."
McLeish has to get the team to see out the final minutes of games and stop conceding late goals. Leads have been given up against QPR, Sunderland in the final moments and Arsenal scored a late winner a month ago at Villa Park.
Grade: C-
Match Performance
With 22 games played, it has been a satisfactory, but unspectacular start to McLeish's career. Villa currently lie 11th in the league. The team look set for a mid table finish that will feel all too familiar for fans.
Yet being nine points clear of relegation is better than Villa were at this point last year, and a safe, mid table end to the season with a run in the FA Cup would be a successful first season in charge for McLeish.
McLeish has to improve Villa's form at home. Five losses in 11 games is not good enough and the fans are not happy.
The team have been consistently booed when they have not lived up to expectations on the pitch. The recent 2-0 loss to Swansea being a prime example of this.
The ball needs to get forward to Agbonlahor and Bent more often so that the nine draws so far can start becoming wins.
Grade: B-
How well do you think McLeish has done in his time in charge so far? Comment below.