UFC on FX Results: 10 Memorable Moments from Nashville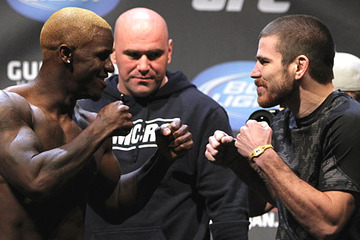 picture courtesy of mmafighting.com
The first showing of UFC on FX is over, and now fans and fighters get to look around and pick up the pieces to see where everything stands and whose stock shifted during the course of the night.
The UFC fits well on FX, and the night was full of finishes with different fighters succeeding while others fell lower. Overall, the night was a good one.
Still, as with any fight card, there were some moments that stuck out in memory and told fans things about the promotion.
For every fighter who had a shining moment on the card, there was also something that showed about someone who lost.
So here are the top 10 moments from Nashville that stand out in fans' minds.
Begin Slideshow

»
This wasn't one moment in the card, but it is worth mentioning.
As the UFC expands, it will need to put most of its top talent on network TV or at the top of pay-per-view cards. The top fight was being contested by two men coming off losses.
The co-main event was fought by two lower-level fighters who know how to slug and have won a few fights in the UFC, but will never be known as top contenders.
The card was fun to watch, and any free MMA should be enjoyed and not disparaged, but it is worth remembering that at one point, free shows had top names.
There will be top-tier talent on the FOX card, but for cards on FX and Fuel, fans shouldn't expect to see the top fighters compete.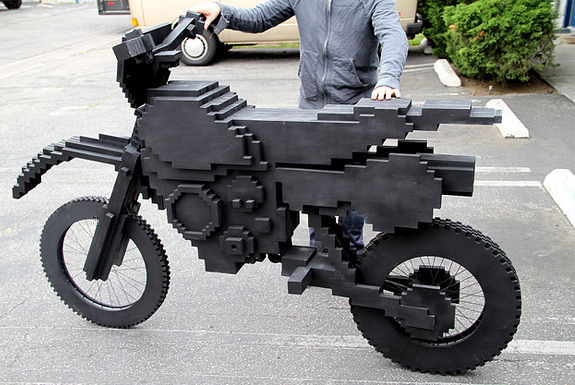 picture courtesy of likecool.com
The fact that every fight was on some form of television is a huge moment in MMA. Fans could sit at home and see everything that the people in the arena saw.
While it doesn't take away anything from going to a live venue, it is an interesting notion that fans could turn on the TV and watch the event start and end, all from the comfort of their couch.
It will mean big changes in the future as unknown fighters who have made little money in their first fights will now be seen by more people. It also means more sponsorship money to help them make ends meet.
From a sport that was banned from TV to an event that had every fight on it shown on cable, MMA has come a long way.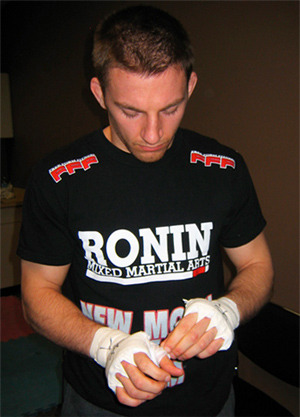 picture courtesy of mmajunkie.com
It took Nick Denis only 22 seconds to dispatch his opponent, Joseph Sandoval.
A few well-placed elbows and he was able to get Sandoval to fall to the canvas. It doesn't mean much, as Sandoval had already lost his first fight in the UFC via first-round knockout, but it definitely made the Canadian look good.
It also meant he took no damage and could make a quick return.
He could either hope an opening appears in an event, go up to Dana White and ask for another fight, or wait until the UFC comes to Canada again.
Either way, the ball is in Denis's court and he has some leverage.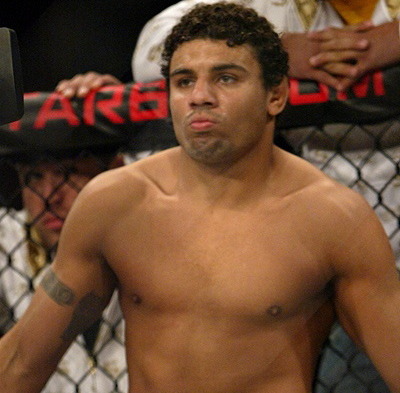 picture courtesy of mmalinker.com
Fabricio Camoes got something last night that few people do in this world.
He got a second chance.
In 2009 and the beginning of 2010, Camoes fought for the UFC. He didn't win either fight they put him in.
He started with a draw against a faded Caol Uno and then went on to lose against Kurt Pellegrino. Then he was subsequently cut from the UFC.
Camoes could have fallen off the radar, but instead he fought fellow UFC castoff Steve Lopez in Tachi Palace Fights and then Efrain Escudero. He beat Lopez by knockout and won a decision over Escudero and with both wins, he got another shot at being in the top company in the world.
At 33, Camoes was able to secure a win in the Octagon and get another chance to fight for the UFC.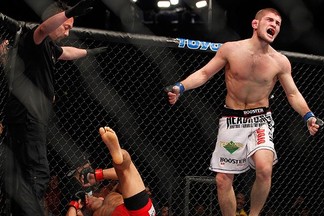 picture courtesy of espn.go.com
Khabib Nurmagomedov doesn't make it easy for anyone to search for him. Many American fans are unlikely to try and even say his name, let alone type it into Google.
But he did make his UFC debut something hard to miss when he choked out Kamal Shalorus.
Shalorus was a decent fighter in the WEC who didn't lose one fight in the promotion. His time in the UFC hasn't been as productive, with him losing each time he stepped into the cage.
Still, Shalorus was someone who had tangled with a number of well-known fighters and not lost to most of them. He is a decent wrestler who has serious size on many opponents and some natural power in his punches.
Nurmagomedov, who is a Sambo champion, was able to shrug those factors off and win.
He still had trouble with Shalorus, but at 23, he has time to learn and looked impressive enough.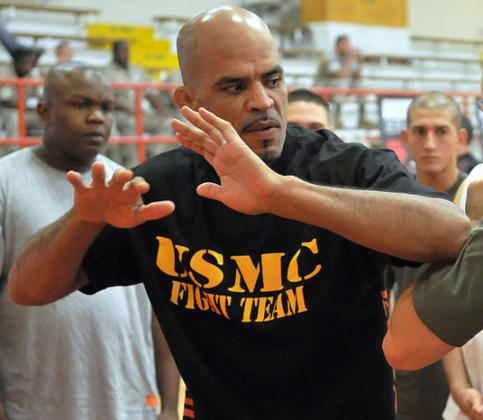 picture courtesy of wikipedia.org
Jorge Rivera got to have his cake and eat it, too.
Last night, the tough veteran called it a career and walked off into the sunset. He not only won his fight, he got to choose to walk out a winner in the sport.
He never won a title and he didn't win a lot of bonuses, but he did get to have a decent career in the top MMA promotion and he did most of it in his mid to late 30s.
As he approaches his 40th birthday, it must have sunk in that he wasn't getting any younger and he chose to leave with a win and some dignity.
Its a story that doesn't get seen often in professional fighting, and it is always a bittersweet moment when it happens.
As fans, we want to see fighters keep going while they have something left. As people, they want to walk away with a measure of satisfaction.
Hopefully, Rivera's retirement stays and the man gets to go out on a win. Every once in a while, that kind of thing is needed to balance out all the depressing stories fans read about.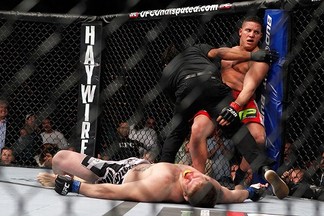 picture courtesy of espn.go.com
Pat Barry was fighting for his job last night. He was matched up with Christian Morecraft.
When a fighter like Barry is facing a guy who is 1-2 in the UFC who lost to the same man who just beat him, the message is clear.
Beat this guy or you get cut.
Barry received the message loud and clear and knocked out Morecraft in impressive fashion. He still struggled with wrestling, but he was able to find his opening and take it.
For the former kickboxer, it wasn't surprising and it must have been a sigh of relief to get the win.
He also got a Fight of the Night bonus which helped enforce the idea that he may not be the best heavyweight in the world, but he is fun to watch.
Thanks to the win, fans get to watch him a little longer.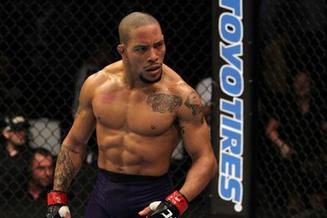 photo courtesy of sportschatpalace.com
Mike Easton and Jared Papazian put on a thrilling bout that should have won Fight of the Night. They warred for three rounds and reminded fans that it is usually the smaller guys that can give fans their money's worth.
They also were glossed over for the bonus as it was given to the one-round fight between heavyweights Pat Barry and Christian Morecraft.
The moral of the story? Better a fight ends with a finish and has bigger men then a good battle with lighter weights.
It may not be fair, but it is life and those kinds of things happen.
That isn't to say that both Papazian and Easton won't get some kind of discretionary bonus for their efforts.
Easton will do even better as the winner and someone who came off as an exciting fighter. He will get another TV spot whenever he returns to the Octagon.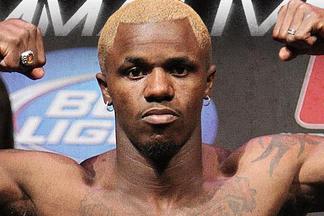 picture courtesy of search.espn.go.com
Just like in his fight with Joe Lauzon, Guillard went in hopping around, ready to take his opponent's head off.
He did well in the bout and even dropped Miller, but just like in his last fight, he got too excited and got caught.
With the same move.
Getting choked out in two fights with the same technique after the same opening attack is something that Guillard needs to sit down and think long and hard about.
Guillard is a talented fighter and until recently was on a win streak. He just seems like he rushes things in the cage and keeps getting caught.
There is an immaturity about him that keeps him sounding and looking young, but also refrains from giving him the wisdom he should be learning from each loss.
At 28 and having started a career back in 2002, Guillard is at a crossroads. He isn't done, but he is a veteran and if he wants a shot at the title, he is going to need to win every fight from now on.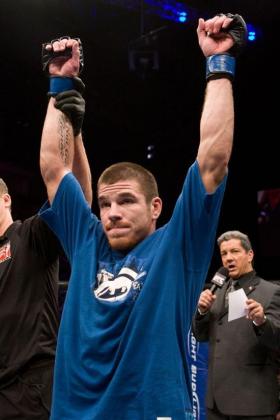 picture courtesy of heavy.com
It is a no-brainer that the winner of the main event gets the top memorable spot. It may be cliche, but it is usually what happens. All the victor needs to do is win in an impressive fashion and he will propel himself forward in fans' minds.
Miller did that perfectly. In fact, with this one win he made more of a case for himself to get the top fights at lightweight then he did in the seven wins he had before Benson Henderson beat him.
He not only won Submission of the Night, he rebounded from getting dropped by an opponent, came back strong, defeated him and did it all in the first round.
He did it as the marquee fight as well, meaning that folks tuned in to watch him scrap and he delivered. Anyone who watched just because the UFC was on free TV was treated to his win and potentially joined the band wagon.
For all the fights Miller has won in the UFC, it would be nice to see him get a high-profile match up and the payday that comes with it.
Matthew Hemphill writes for the MMA and professional wrestling portion of Bleacher Report. He also hosts a blog elbaexiled.blogspot.com which focuses on books, music, comic books, video games, film, and generally anything that could be related to the realms of nerdom.