NFL Playoffs 2012: The Best Ways to Watch the AFC and NFC Championships
Rob Carr/Getty Images
This is how you feel after seeing the ticket prices for this weekend's games.
You looked through StubHub and you scoured Craigslist to find last-minute tickets to see the New England Patriots play the Baltimore Ravens, but you don't have the $400 a ticket to go see the game.
Or you'd gladly brave the expected rain to catch the San Francisco 49ers vs. New York Giants, but you can't be at the stadium.
So what are your options?
We're going to look at the five best ways to experience the AFC and NFC Conference Championship games this week without being at the stadium.
Begin Slideshow

»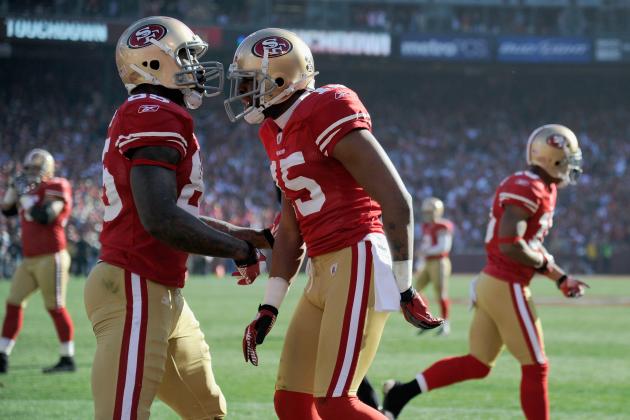 Thearon W. Henderson/Getty Images
You could see this from four different angles at home.
Always the cheap alternative, you could sit at home and watch the games.
While this may not be the "sexy" option, it could actually be a lot better than going to the stadium to watch the game.
You can lay on your own couch, order whatever food you want and you don't even have to wait in line to use the bathroom. Also, you can save yourself hundreds of dollars and still have the best seat that even money couldn't buy.
Prediction No. 1: Alex Smith will throw for three TDs this weekend.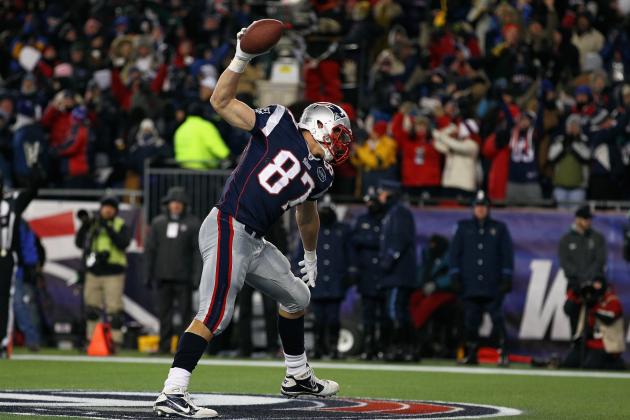 Al Bello/Getty Images
Don't try doing this at the bar.
If you don't feel like staying at home and watching the game on your own, a bar is always a great place to catch the game.
You'll be around people that are interested in watching the game, and hell, who would turn down dozens of different types of alcohol?
Being at the bar can make for great conversation during the game. You don't agree with the call? Let the people around you know and discuss what's going on.
Of course there are a couple downfalls of heading out to the bar. If you don't enjoy being around a bunch of loud fans, then obviously the bar is not for you.
Prediction No. 2: Rob Gronkowski will not have a TD this weekend.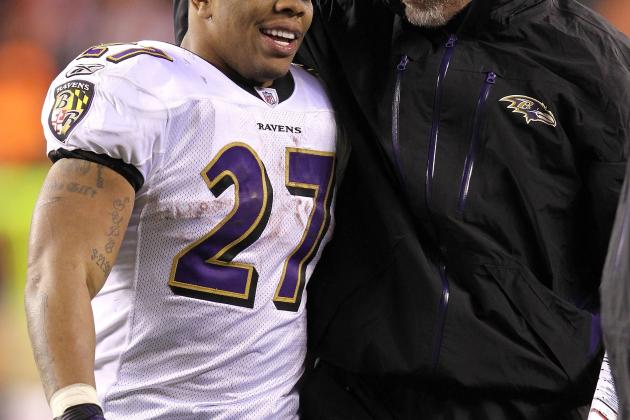 Andy Lyons/Getty Images
This is how you're treated for bringing the seven-layer dip.
So maybe you don't want to sit at home and watch the game by yourself, and the bar isn't really your thing.
Why not head over to a friend's house to watch the games and enjoy the camaraderie of a few pals?
Chances are, if you're not at your own house, you don't have to pick up everyone's mess, you probably won't be making most of the food and you can enjoy the same comforts that you would have had at home.
Go stop at the grocery store, buy a bucket of wings and a six-pack and everyone will be happy when you show up.
Another advantage of being around friends is that there is less of a chance that you're going to receive as many threats that might come your way if you were at a rival team's bar.
Prediction No. 3: Ray Rice will rush for over 120 yards vs. the Patriots this weekend.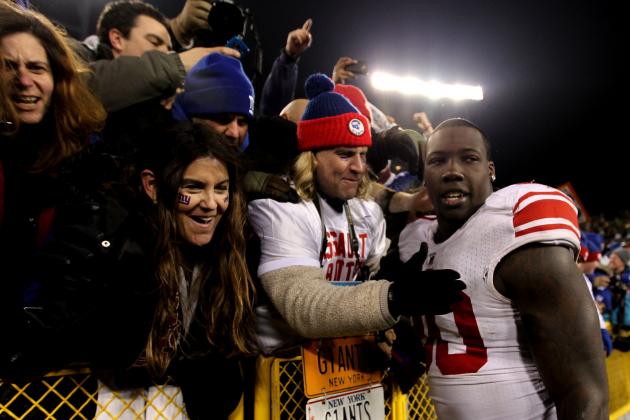 Jamie Squire/Getty Images
Can't afford to go to the game but want to be around a large crowd? Try a viewing party.
Are you looking for a crazy game-like atmosphere surrounded by people rooting for your home team? Viewing parties will grant you that wish.
Brought to the forefront during the last World Cup, viewing parties have brought people rooting for the same team together in an arena-like setting.
You can buy most of the food you would find in stadiums, get the beers you want and watch the game on a gigantic screen.
This is absolutely great if you're looking for a wild time and want to let loose around like-minded fans.
Prediction No. 4: Justin Tuck will get to Alex Smith two times on Sunday.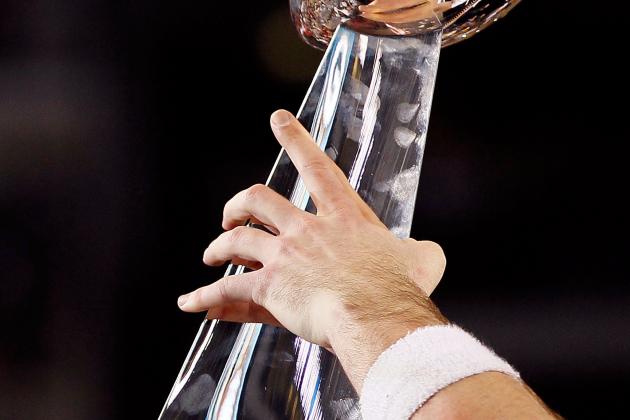 Kevin C. Cox/Getty Images
Who is going to raise the Lombardi this season?
Do you have any other ideas of how you watch your football games? Feel free to comment below.