2012 NFL Free Agency: 5 Free Agents Who Can Improve the San Diego Chargers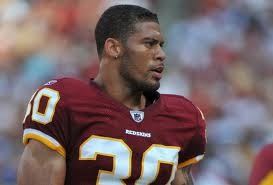 Laron Landry, Strong Safety
Should the Chargers choose to search the free agent pool to fill their holes, they could improve their roster immensely. Relying on a veteran who understands the schemes, game plans, and speed of the NFL could prove to be a smart move. The Chargers have a lot of young talent and need to bring in leaders with experience, especially on defense.
This year's options of free agents are very valuable. If the Chargers can manage to strike a deal with Vincent Jackson as opposed to applying a franchise tag, they would be able to manage their money better. A franchise tag on VJax would mean that more than thirteen million of their cap space would be utilized on one wide receiver. The following free agents are players whom the Chargers could use to help propel them to the next level, while not over spending, and maintaining a financial balance.
Begin Slideshow

»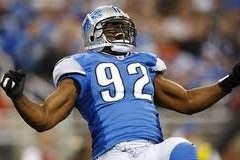 Cliff Avril would provide the San Diego Chargers with instant pass rush. As a four year veteran in the NFL, Avril has improved every year. He has improved from 5.0 sacks, four forced fumbles and no interceptions in his rookie year to 11.0 sacks, six forced fumbles, and one interception for a touchdown this past year. His interception was actually against the Chargers on an incredible play, where he jumped up and caught a Phillip Rivers pass to the running back out of the backfield with one hand. He played on a stout defensive line where he had the opportunity to learn about the DE position from solid veteran, Kyle Vanden Bosch, over the past two years.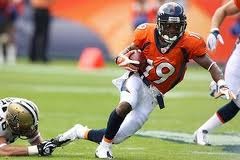 Welcome back dynamic special teams play. Royal's offensive production dropped drastically this past year. However, that is in large part a result of the Broncos offensive system in 2011. Run, Run, Run, Run, Pass.
Royal would bring a speedy special teams player to San Diego and also can provide them with a solid slot receiver to replace Patrick Crayton. Signing Eddie Royal could be a very subtle move that will enhance Phillip Rivers' game. Royal's 4.39 40yd dash speed would make drag routes effective for the Chargers. Giving Rivers a dump off option when the deep route is not there. He would be a good fit in the San Diego Chargers' pass happy offense. His lack of production this past year would make him very affordable.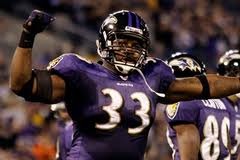 Jacob Hester is a great skills player and a great pass blocker. He is also somewhat of a fan favorite, however, bringing in McClain would provide the Chargers with an enhanced running game. Ryan Mathews will be able to put his acceleration to great use as he will have better running lanes. This in turn will improve the play-action game, which is when Antonio Gates really thrives on the field.
Le'Ron is one of the best run blockers in the league and he could enhance the Charger offense greatly. Pounding the ball into the end zone from the one yard line also will become light work, as McClain can soften the line and Tolbert can finish it off, that is if they resign Tolbert.

Ernie Sims had a disappointing season in Indianapolis and is capable of so much more. Ernie Sims is a speedy linebacker who is very aggressive and great against the run. His speed could make him a valuable asset in the pass rushing game, however, he has not been used as much as a blitzer.
He posted phenomenal numbers his first three years in the league recording well over one hundred tackles in all of those season and has since then declined. It could be a risk to bring him in, however, he could be an affordable player for the Chargers to invest in. Pagano's skill with linebackers could help bring Ernie to old form.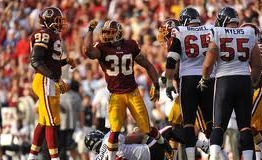 Though Laron Landry has had injury problems over the past two years, he is still a young player. At 27 years old, Landry is a physical specimen that would intimidate any running backs who get to the next level or any receivers who run a post pattern. He was having a solid year in 2010, notching 85 tackles in only 9 games before injuring himself. It is likely that he may be looked at as another player with too many injuries and teams could think he is too much of a risk. However, unlike Bob Sanders, his age could be a big difference. He would help the Chargers improve their consistent issues at the strong safety position since the departure of Rodney Harrison.